This was both Parker and my first time crossing over the border via car and it was so smooth. We crossed over through the Waterton-Glacier International Peace Park that unites Glacier National Park in Montana and Waterton National Park in Canada. This border crossing is only open in the summer.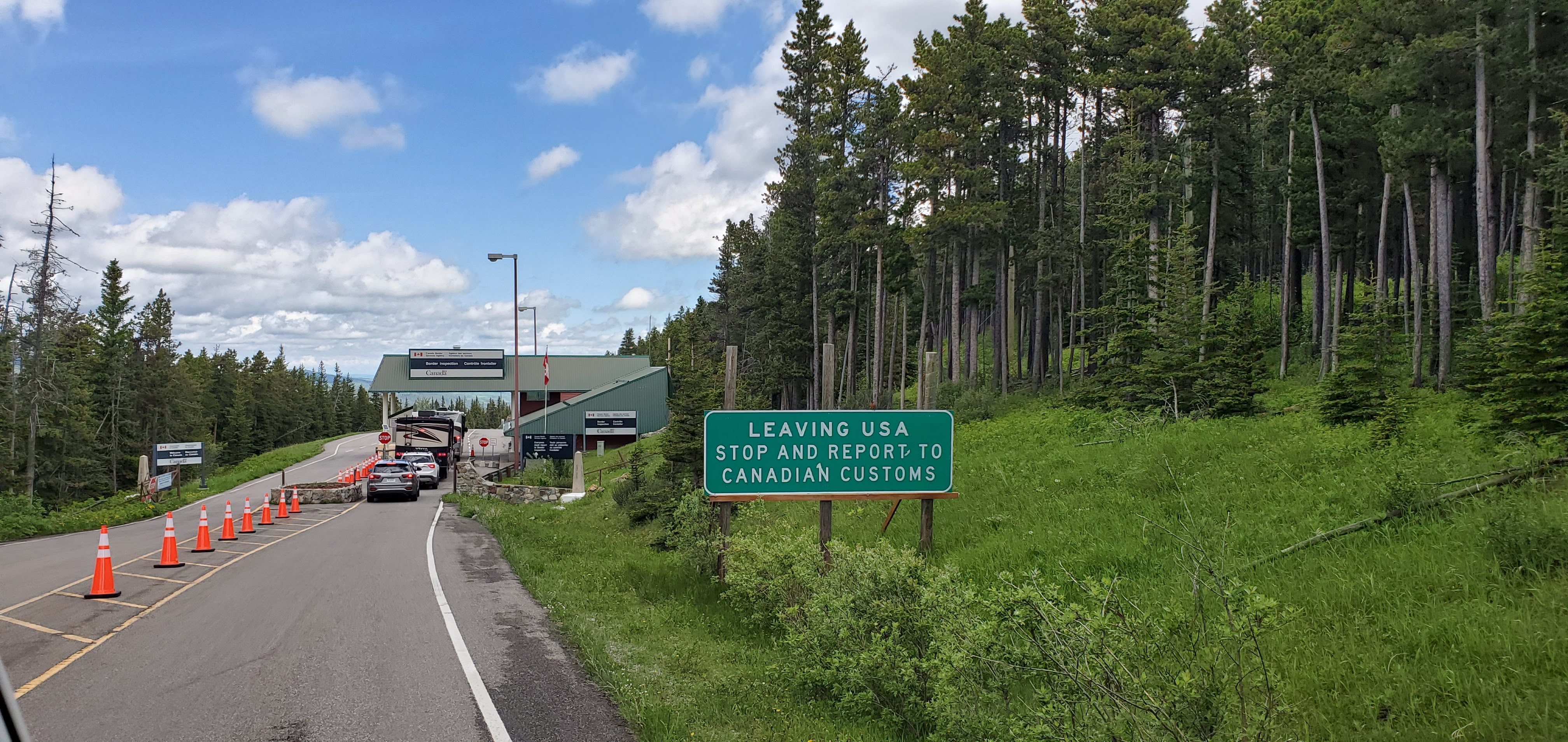 We stopped in Canmore which is right outside of Banff National Park to gas up, wash the van, get groceries, and meet up with a Canadian friend I had met in Cancun 7 years ago. She invited us to a BBQ with a few of her friends including a Brazilian transplant and a woman who works in a similar profession to Parker's and has traveled a TON. The highlight of the evening was my friend starting the fire with a flame thrower as she's saying,
"Welcome to Canada!"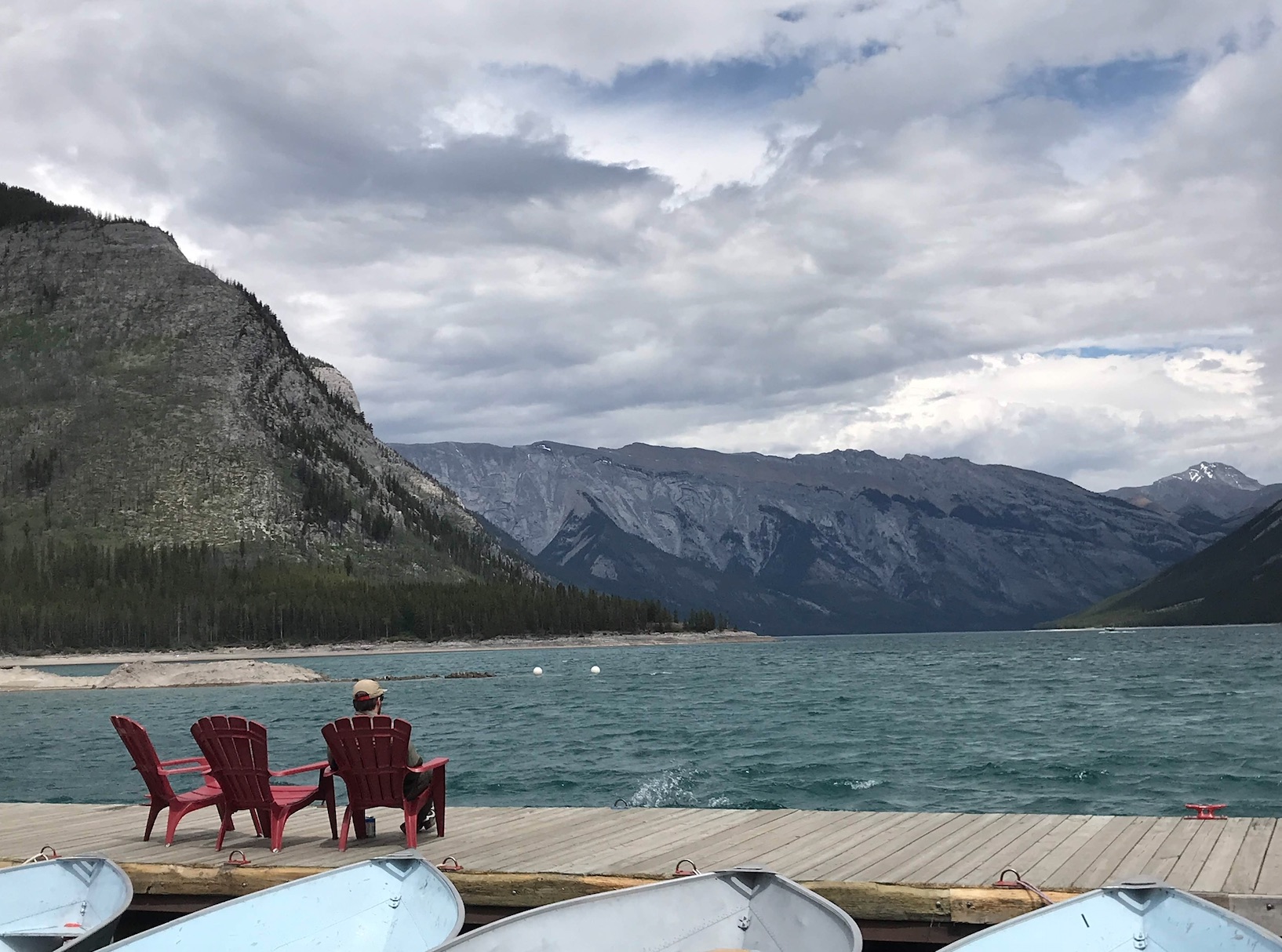 Banff
Parker and I visited Banff last summer with a big group of our friends so this was our second time in the park. There were some large forest fires close to Banff last year when we were here that effected some of our views so it was nice to them in a different light. Since we had already seen the major sights in Banff, we decided to see them via bike this time. We rolled up to Lake Louise via a nice quiet trail in the woods and then started for the 7.5 mile climb up to Lake Moraine. We earned the views and felt like we escaped the crowds (and the one in, one out parking situation).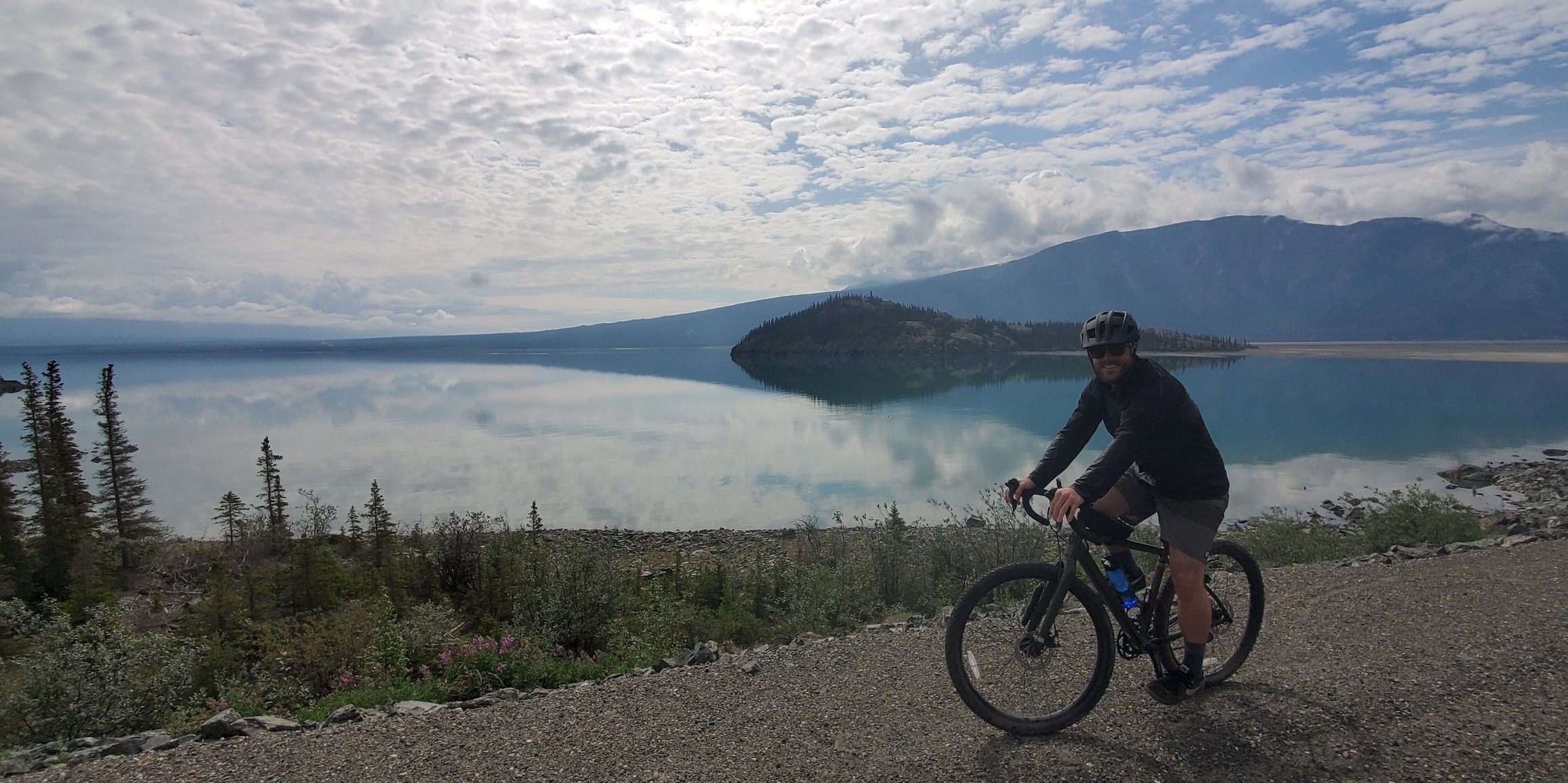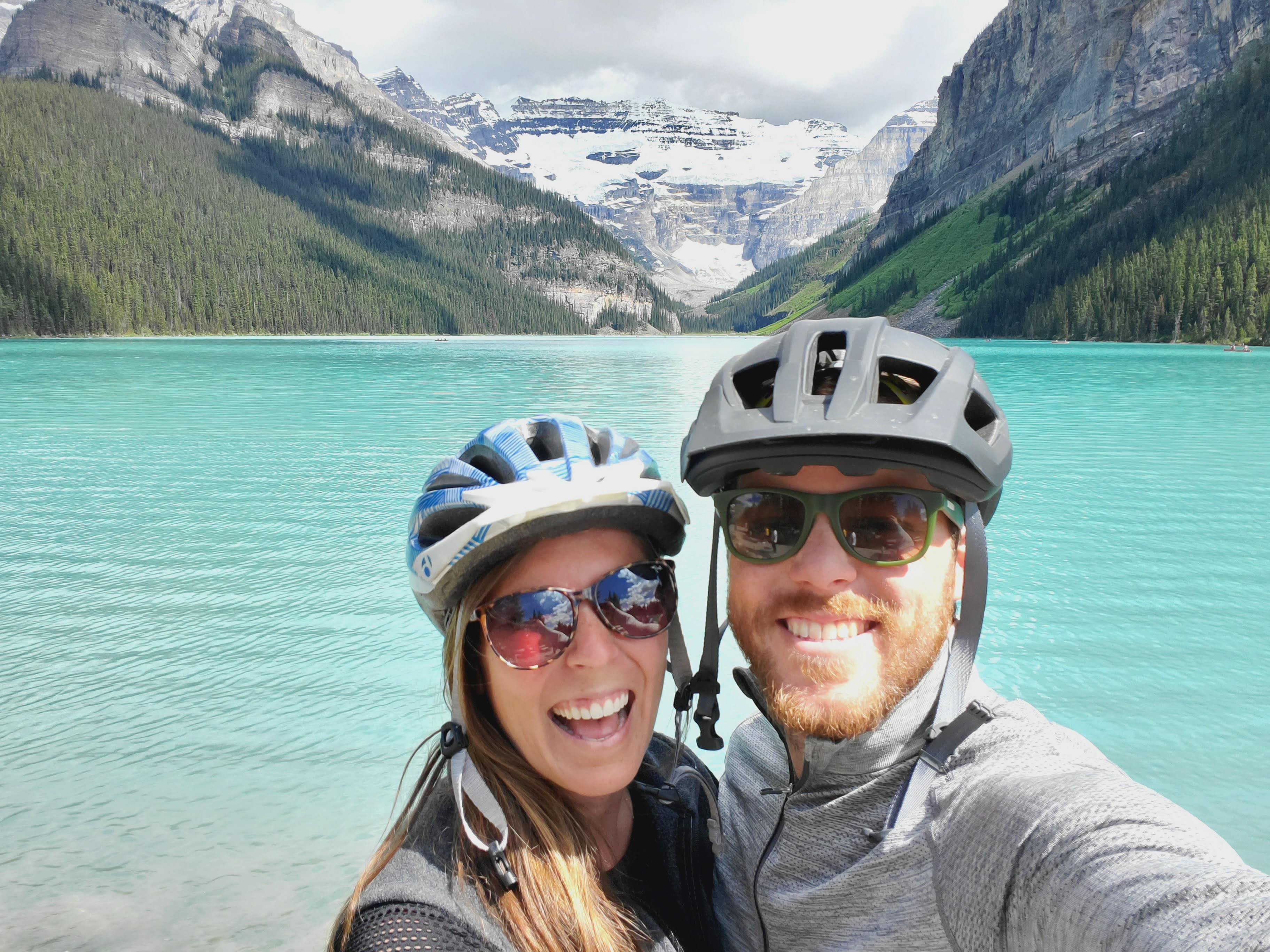 We did decide to take the van back to Lake Moraine and park so we could take out the paddleboard. The water was way too beautiful not to.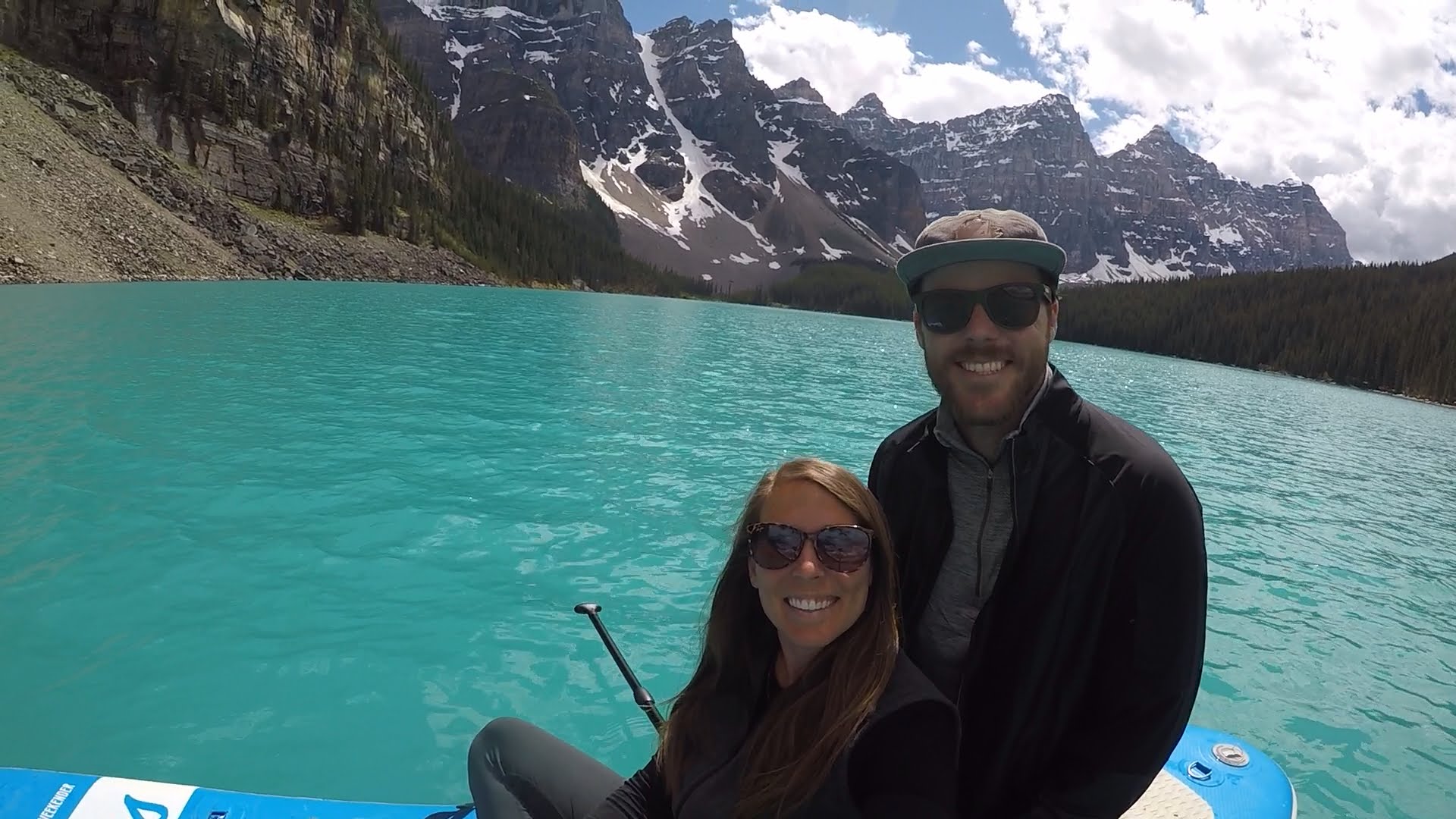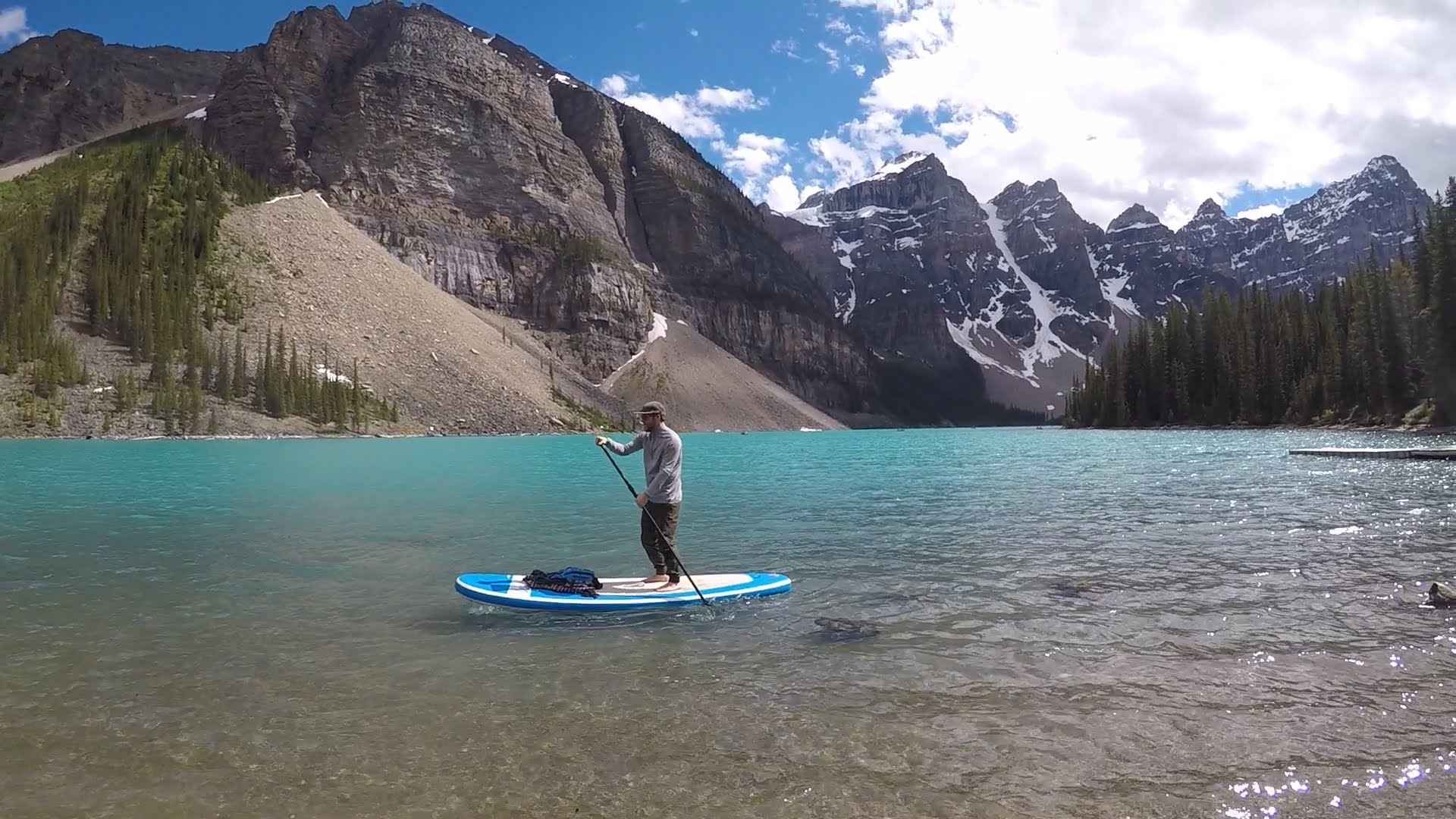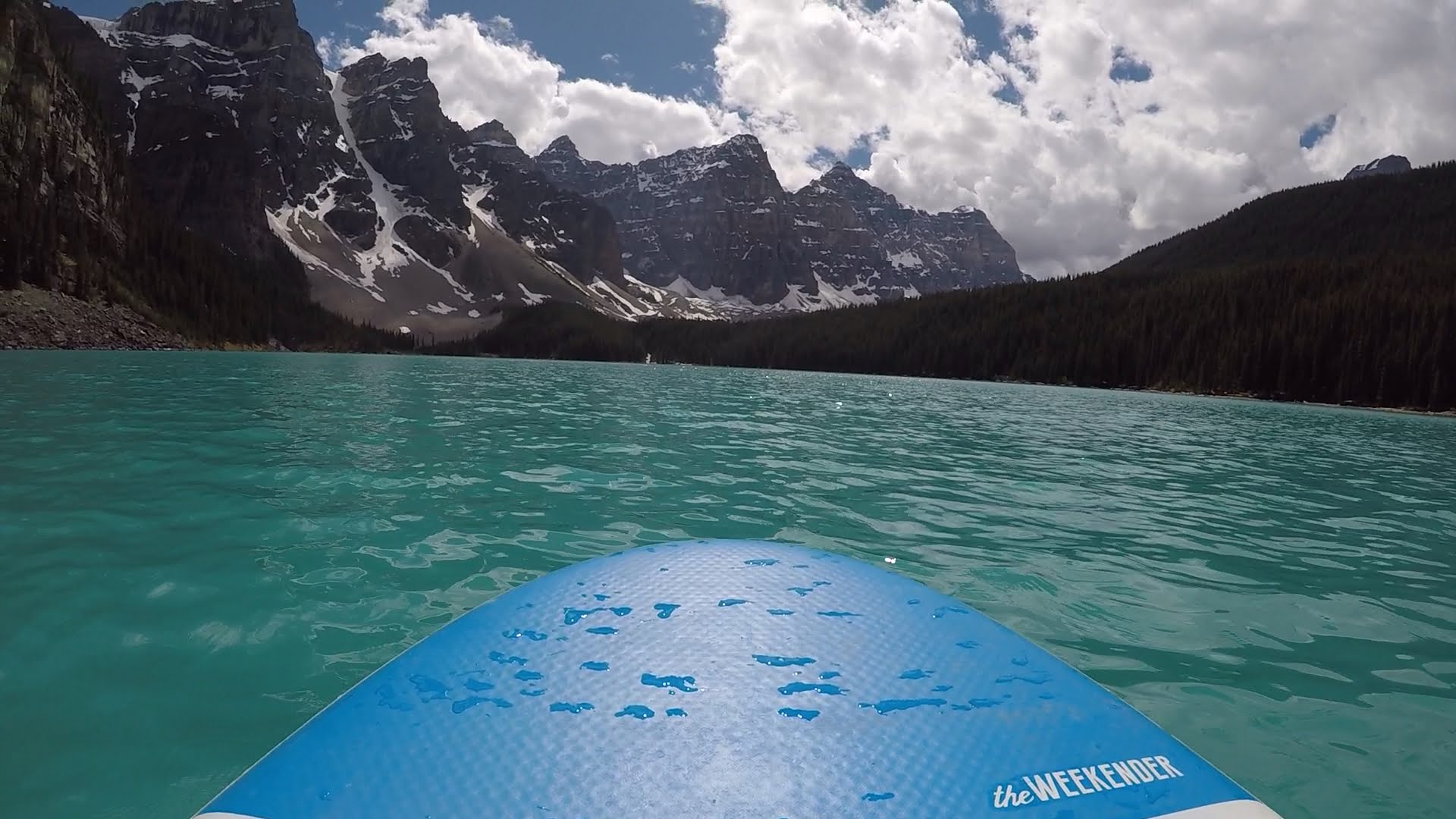 Our campsite was right outside of Yoho National Park approximately 45 minutes west of Lake Louise and we loved it. It was alongside a rushing river and clearly a popular spot for boondockers as there was a handful of other vans/campers. We did see a bear and her cub as we were driving on the gravel road around our site. The bear stared us down so hard. It would have been terrifying had we not been in the van.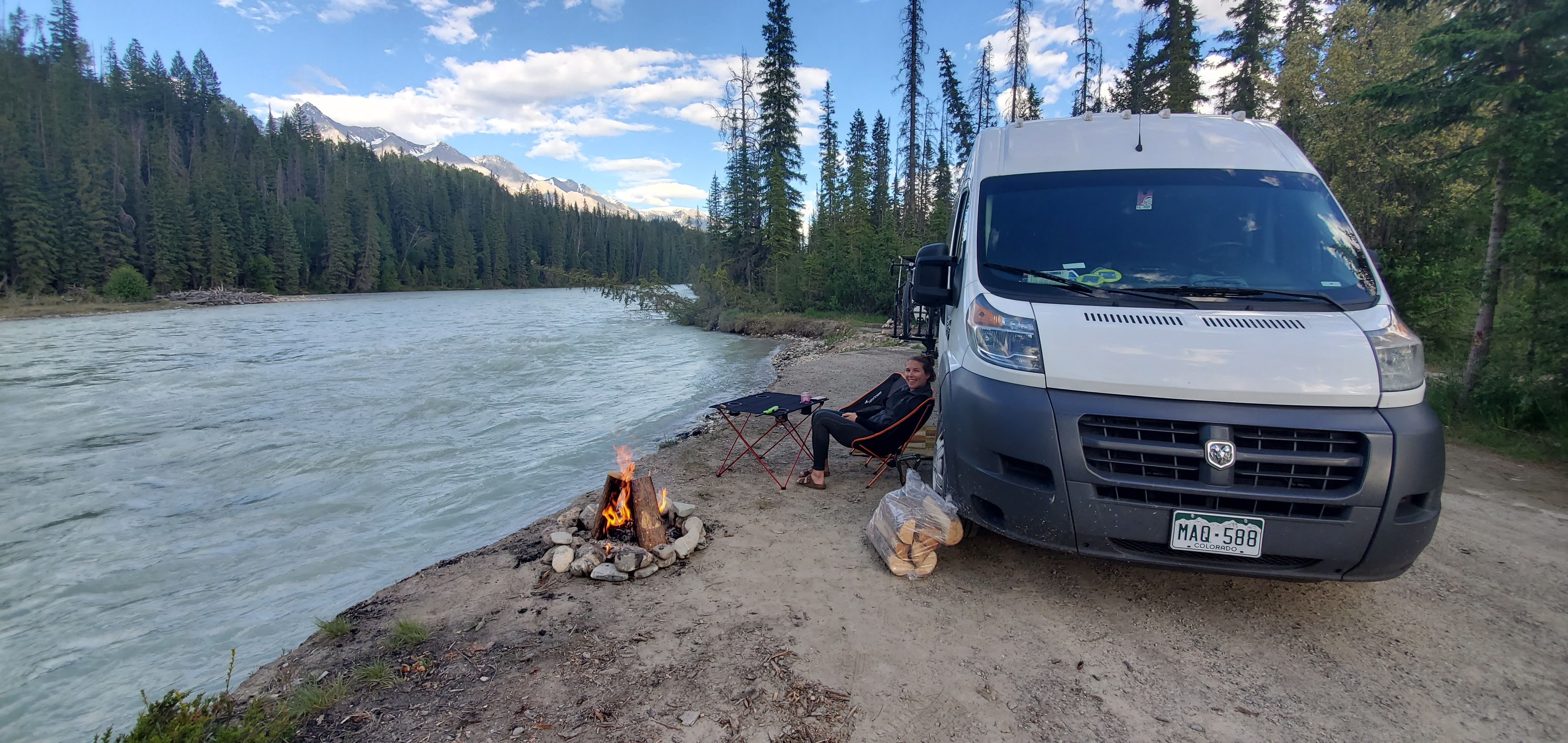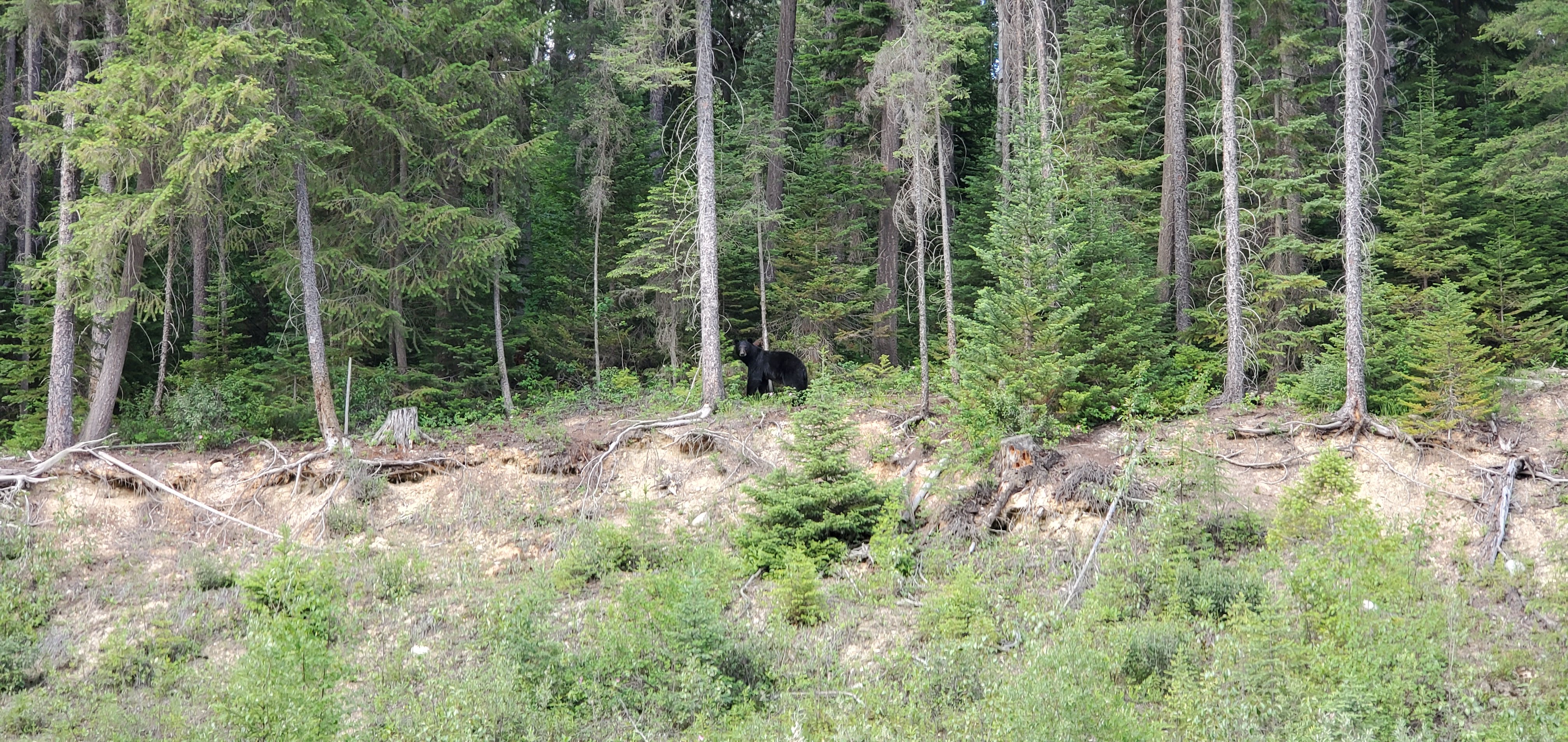 Jasper
Unfortunately the weather didn't cooperate with us for our drive up the beautiful Icefields Parkway to Jasper. It was rainy and even snowy in some parts and the low hanging clouds blocked our view of the huge mountains. We were able to see Sunwapta and Athabasca Falls though.
I told Parker that it looked like fall here. There were many red trees scattered in the green pines. The park information guide informed us that the red trees were due to a pine beetle infestation and would eventually die.
We celebrated Parker's birthday in Jasper and it poured all. day. We had our first movie night in the van, had slow mornings with multiple batches of coffee, dropped off our laundry at a laundromat, and spent the afternoon at Jasper brewery. We had a delicious steak dinner at our campsite and topped off the birthday celebrations with personal sized skillet cookies.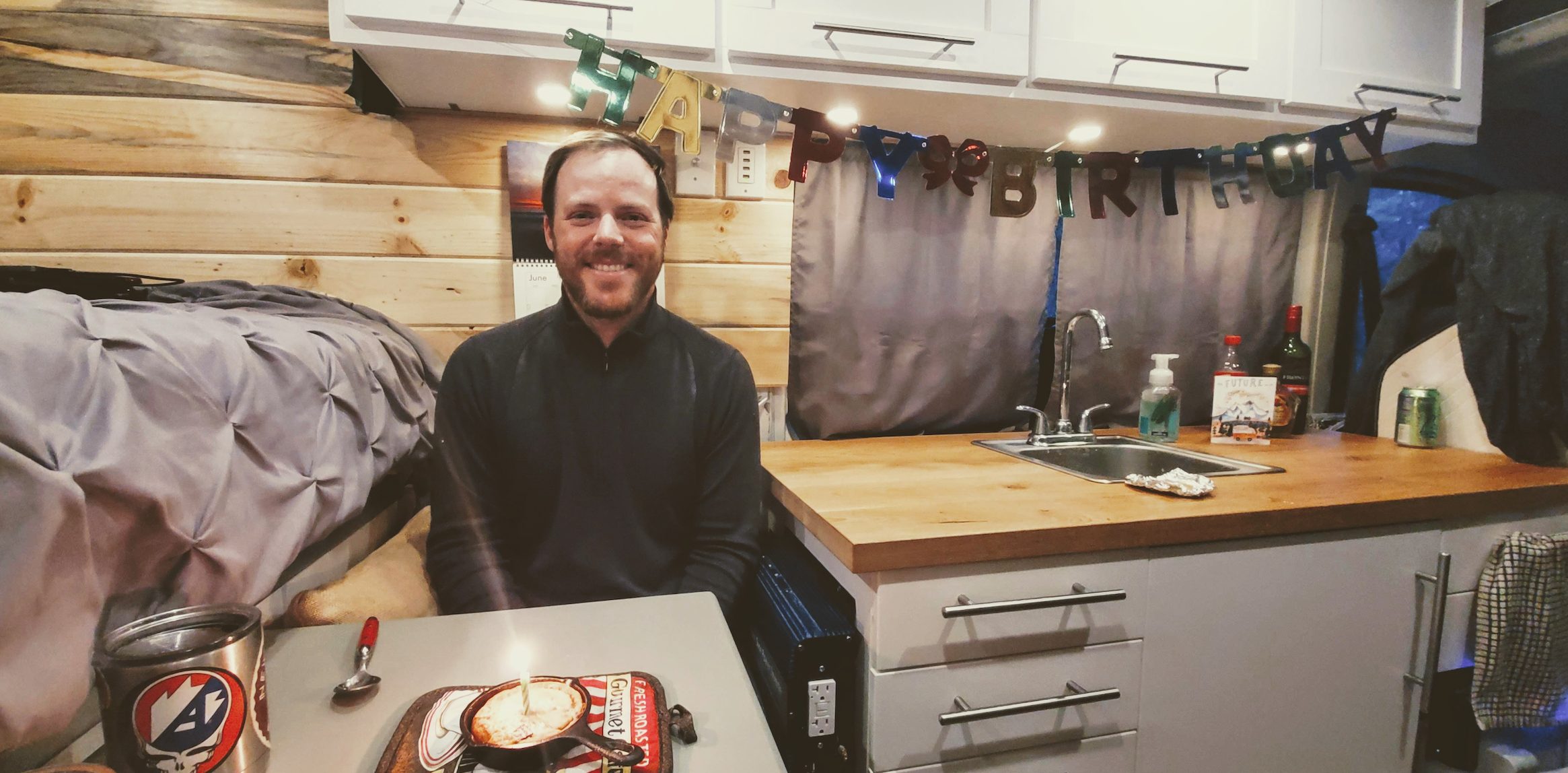 We decided to go ahead and leave Jasper a day early because although it had stopped raining, it was still very overcast and had snowed over a foot in some of the place we had wanted to go, but Jasper, we will be back! Peep these grizzlies we spotted on our way out of the park!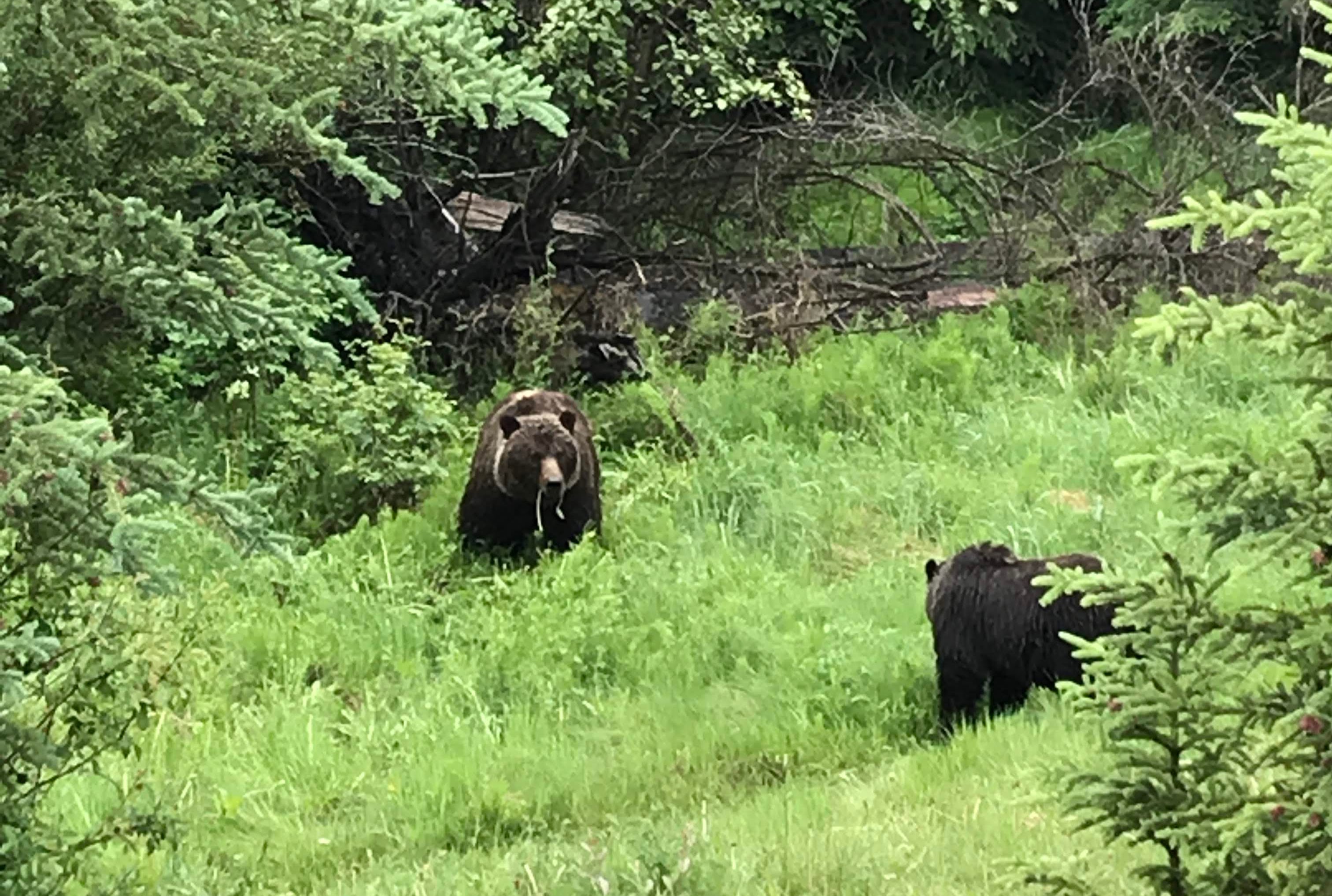 We're now headed for the Alaska Highway! Over 1000 miles through Alberta, BC, and Yukon Territories to the gateway into Alaska.