"The biggest skiing in America" Big Sky boasts. We have to admit that we did love their terrain as well as their heated bubble chairs. We arrived just in time for a 9 inch dump on Superbowl Sunday followed by another 3 day storm that dropped over 2 feet of snow!! The van was a beast in the snow, although we did have put on our chains a couple of times to maneuver through all of it.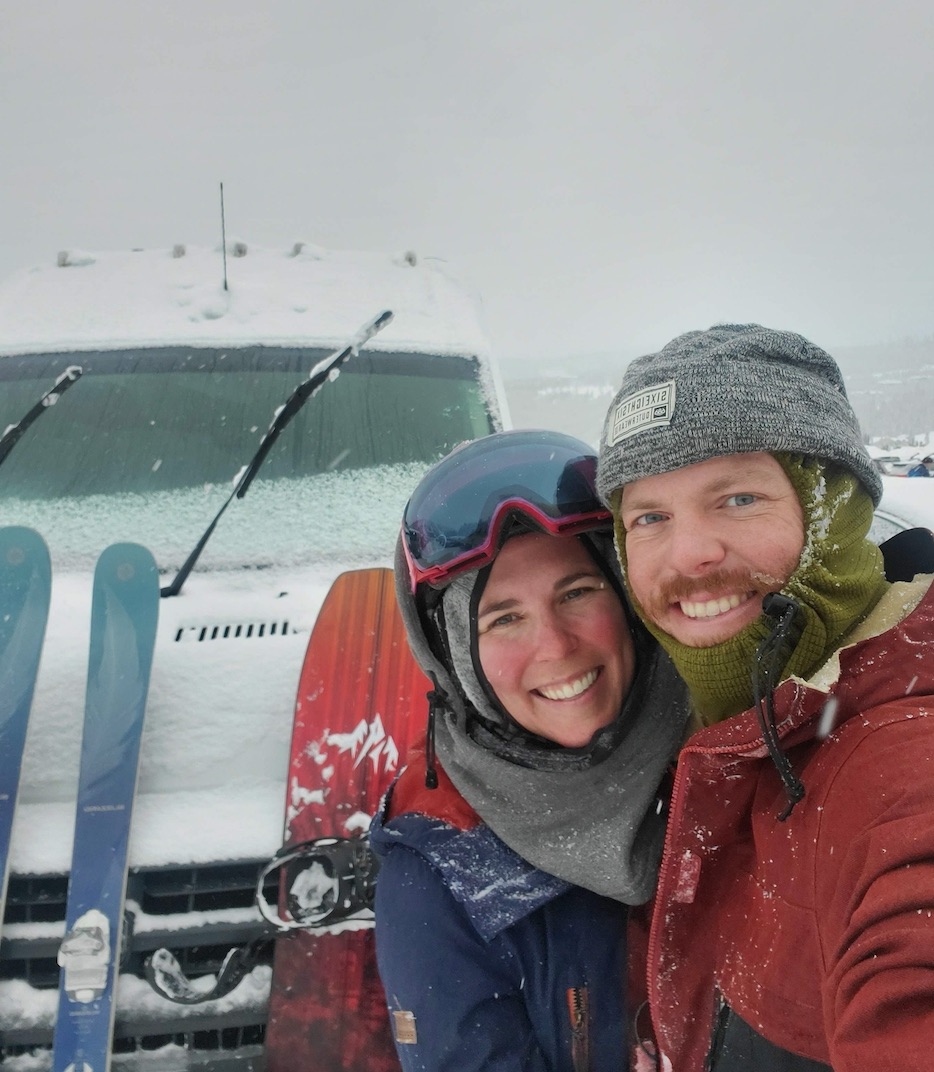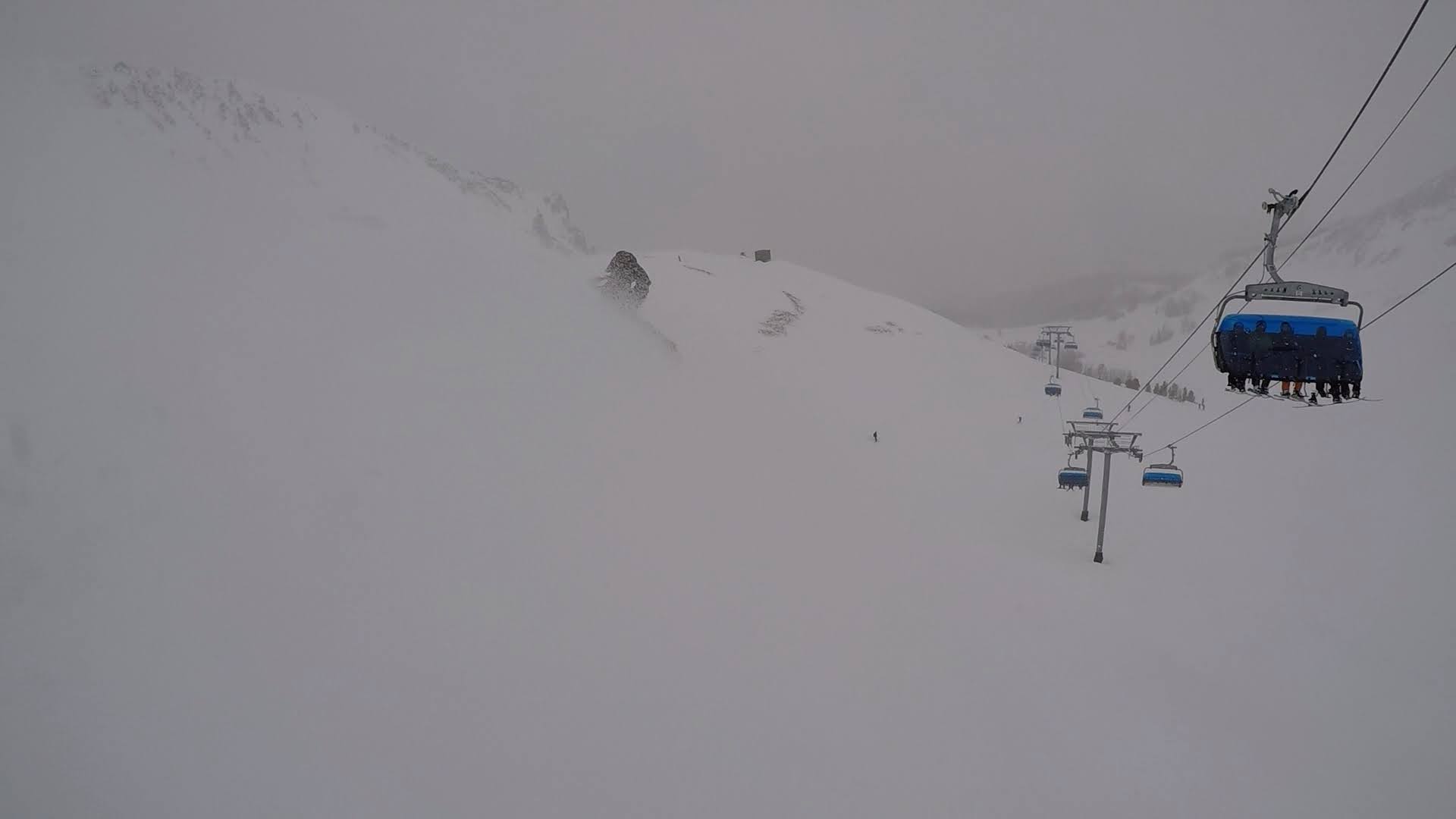 We enjoyed laps in the bowl off of the Powderseeker chair and tree runs off of Lone Tree. But we enjoyed the backside the most, though Big Sky struggled to get it open during the storm. Once they deemed it safe, it was DEEP and everyone knew it was the place to be. You should have seen the 3:30pm lift line at Shedhorn as everyone had to make their way back to the front of the mountain!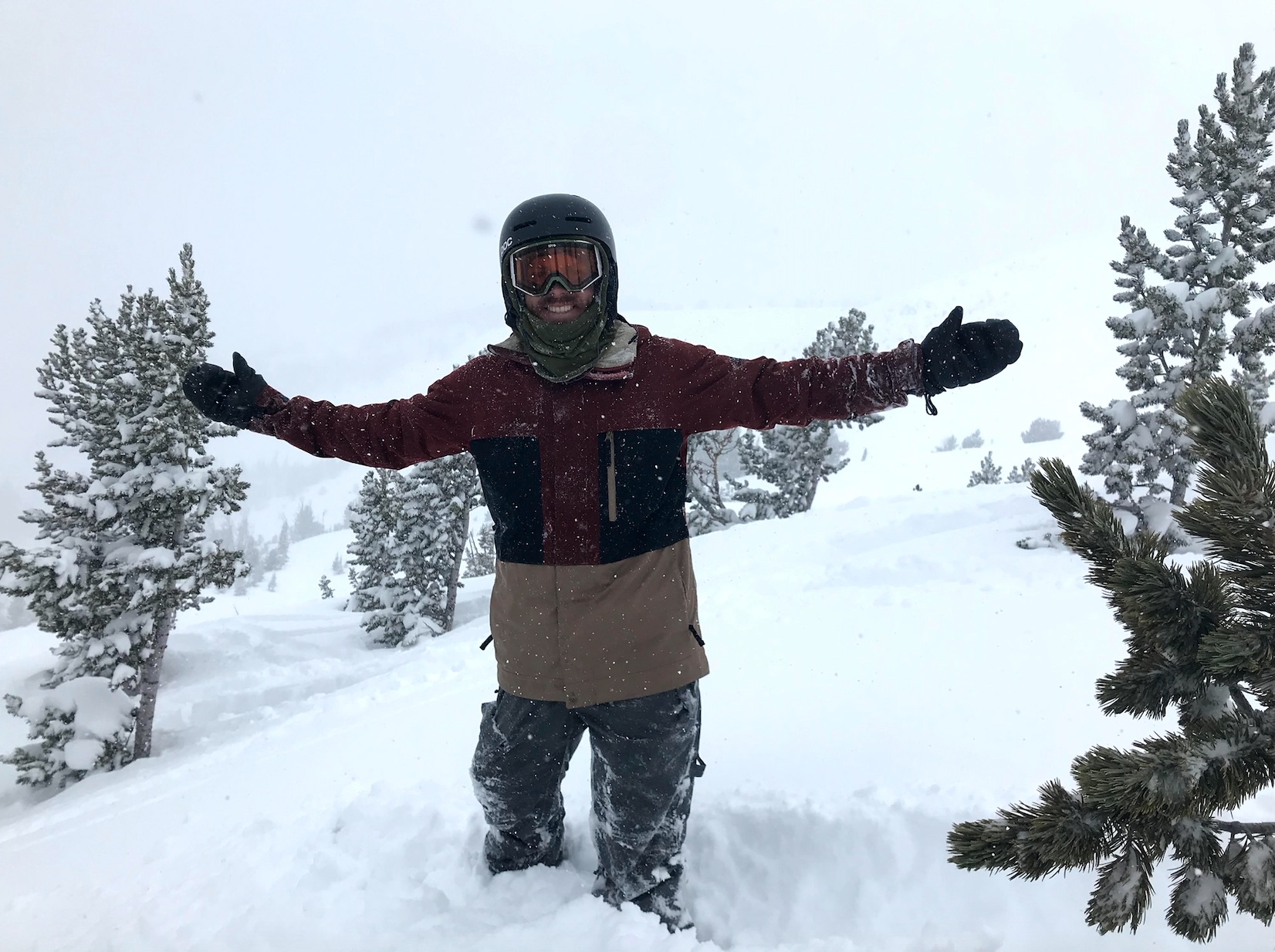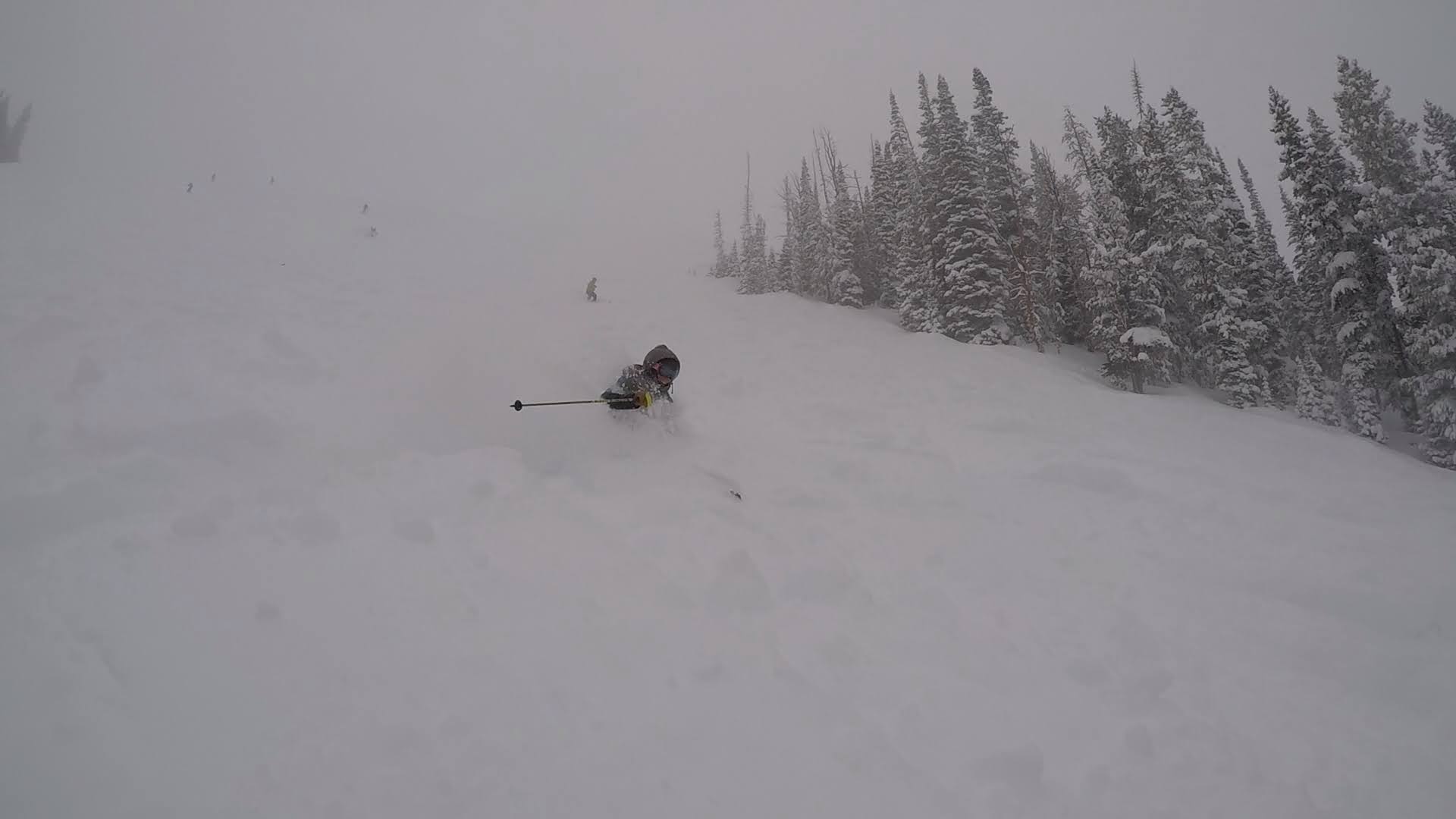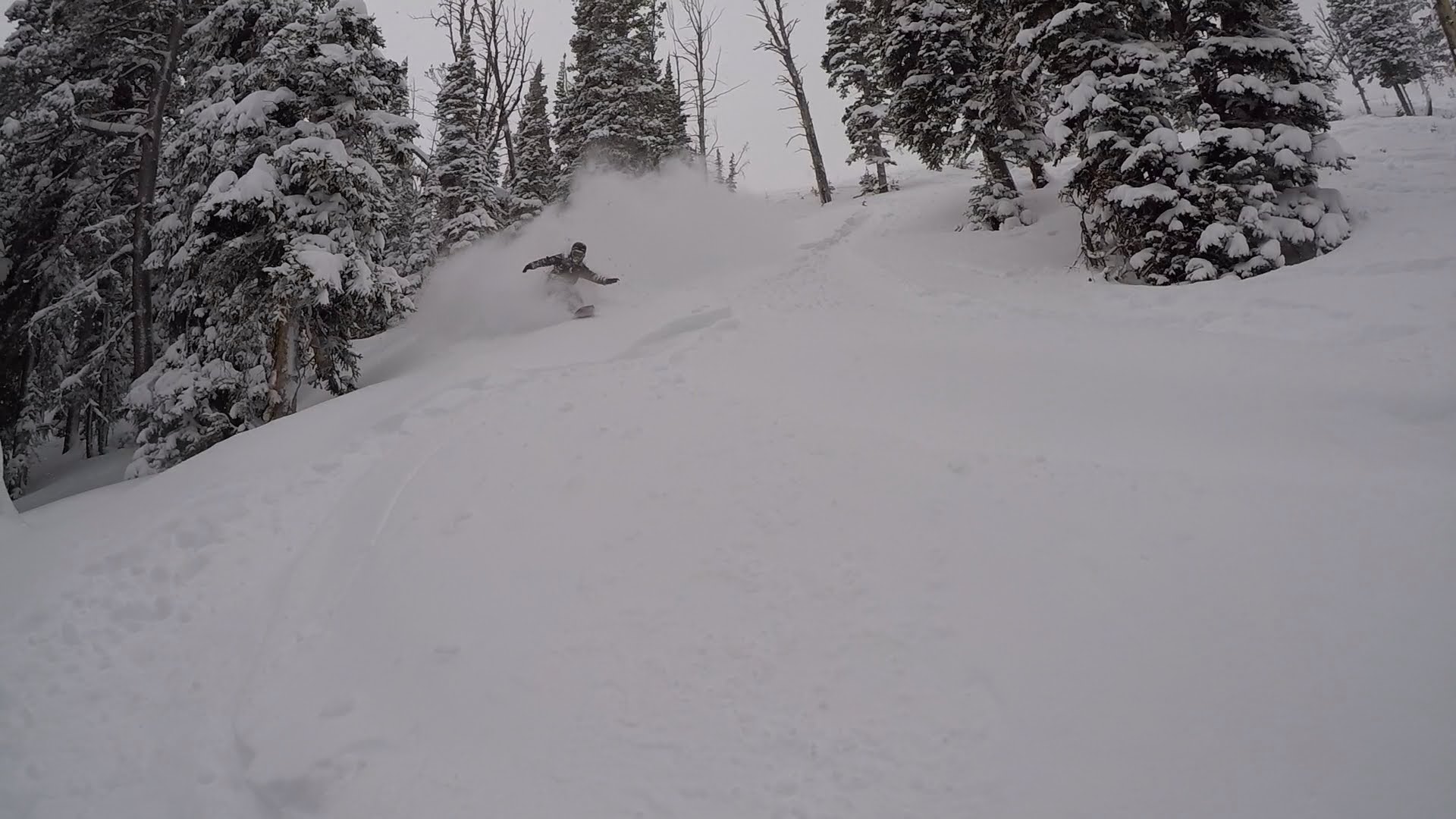 Unfortunately they were having some technical difficulties with the tram while we were there and were only running one of the tram cars. We decided we had to wait out the line and experience the tram up to Lone Peak! Definitely watch out for rocks at the top!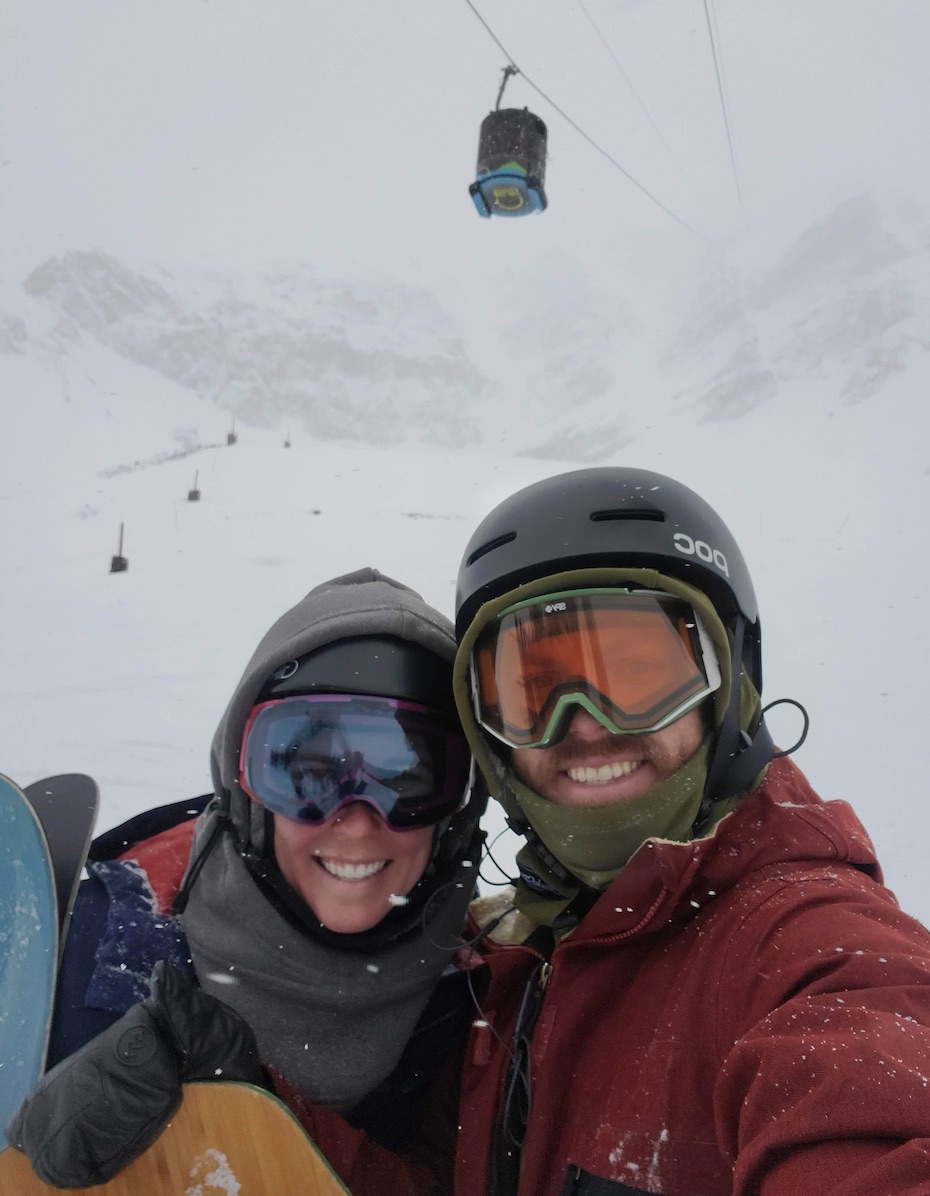 Apres Ski Our favorite apres ski spot was definitely Westward Social. They have some fun bar games and a beer/wing special. If you're heading off the mountain though, Beehive Basin Brewery is the place to be especially if you want to bring your pup! We watched the Superbowl at Montana Jacks which was a fun vibe and good beer selection with delicious (but pricey) burgers.
Uncle Dan's cookies are a must while in Big Sky. They have locations at the bottom of the Powderseeker chair or the Six Shooter Chair and they serve them warm!
Vanlife Tips Big Sky is very cool about letting RVs and vans park in one of their overflow lots overnight! Look for the Levinski Lot!!
We used all five of our Big Sky ICON pass tickets so time to leave! Next up, Jackson Hole!