On our way out of Alaska we decided to take a different route that takes us through BC called the Cassiar Highway. We still had to drive basically 2 whole days on the Alaska Highway though to get to the Cassiar passing back through some stops we made on our way to Alaska. We didn't mind though because Kluane National Park is our favorite park in Canada (see our previous blog post for details!) and we loved Whitehorse and were pumped to stock up on some Yukon Brewing beers for the long days of driving ahead.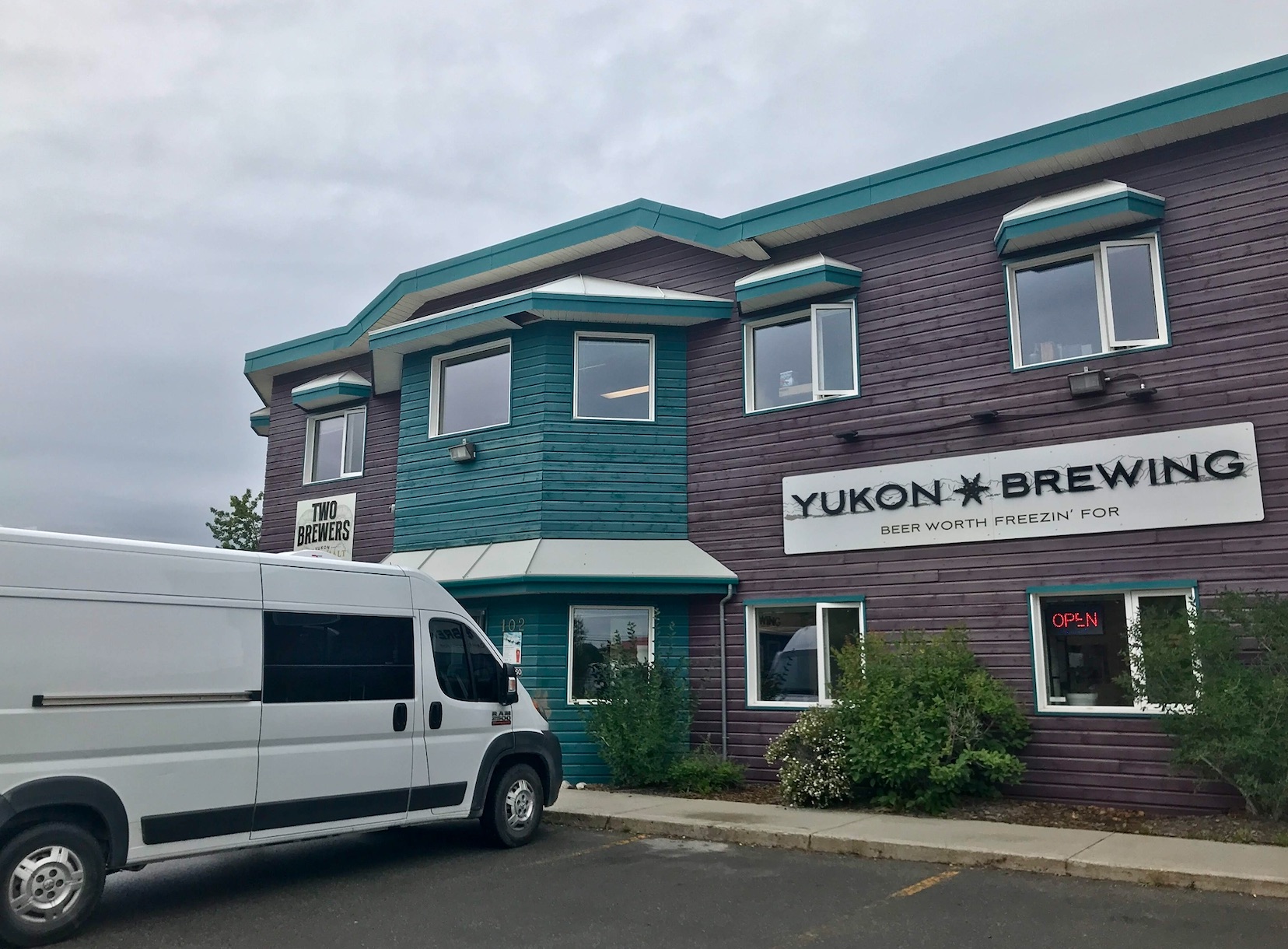 The Cassiar Highway is super remote and we didn't have service for a solid three days. We drove past a crime scene close to Dease Lake and upon some research days later when we had service, we realized the crime scene we passed is probably connected to the murder of a vanlife couple. So that's kind of crazy.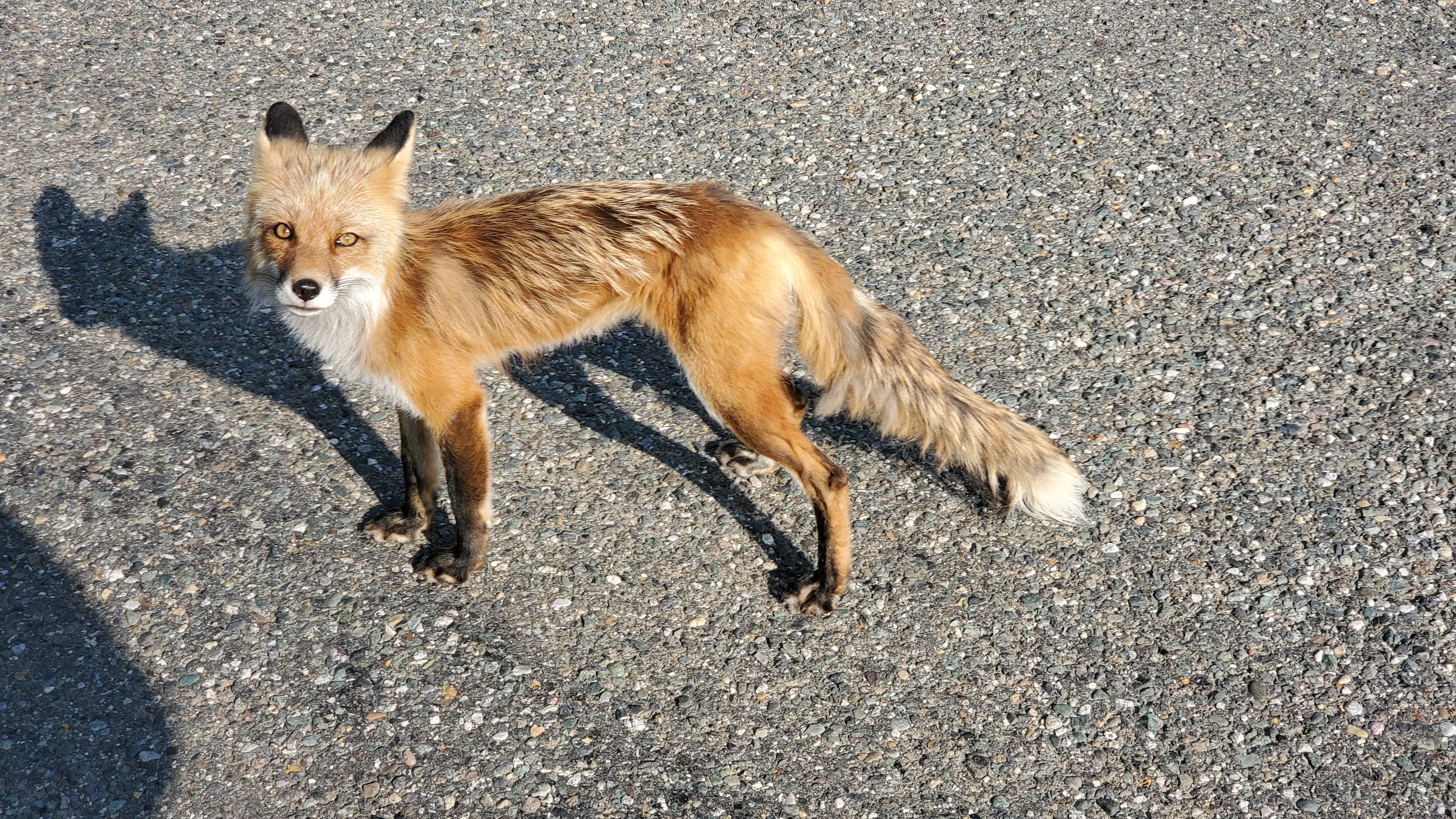 On a less crazy note we saw so many foxes, picnicked and paddled at some beautiful lakes (northern BC has some of the best free provincial parks and campgrounds!), and camped at the most EPIC campsite with a massive glacier right at our doorstep.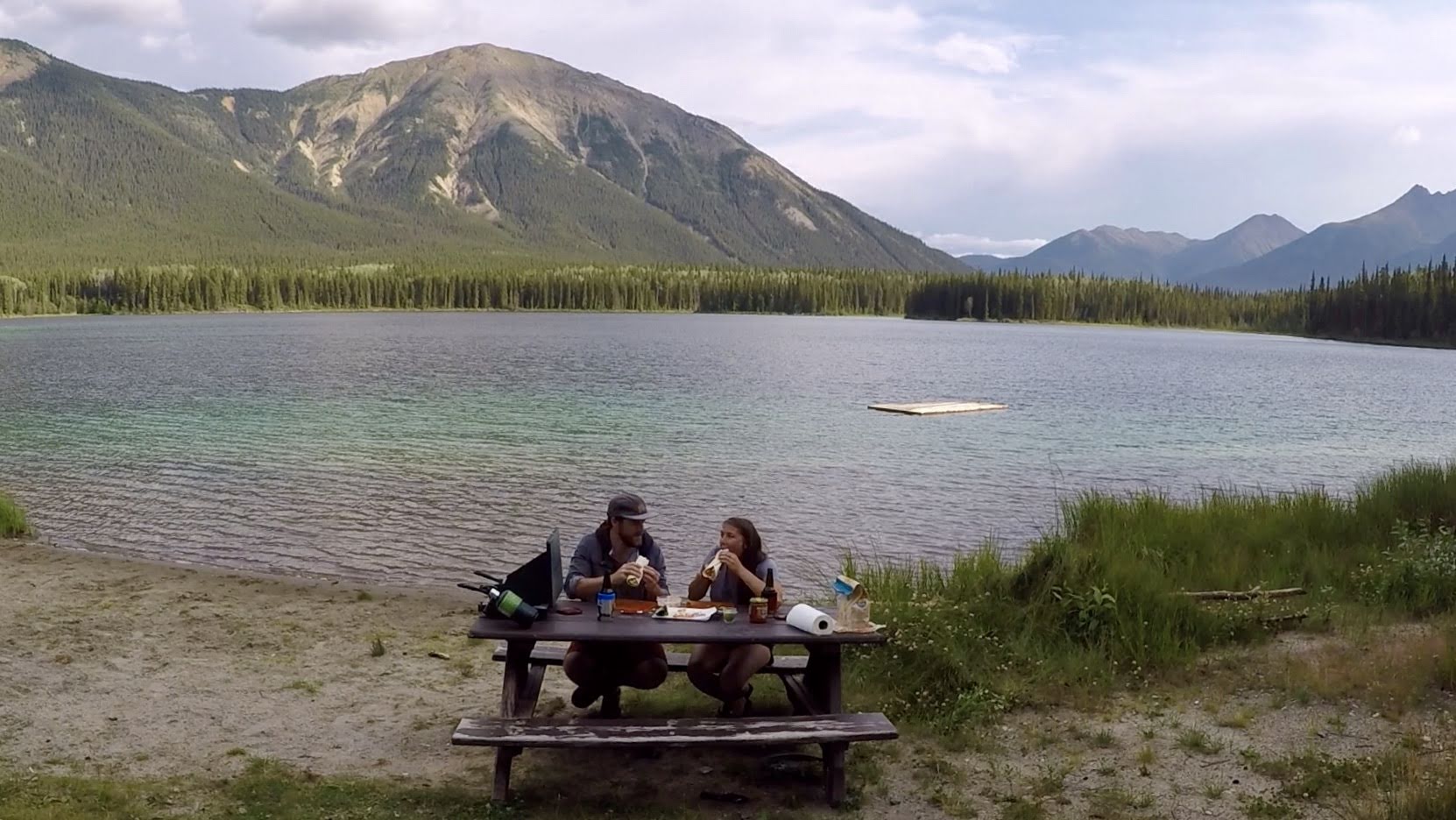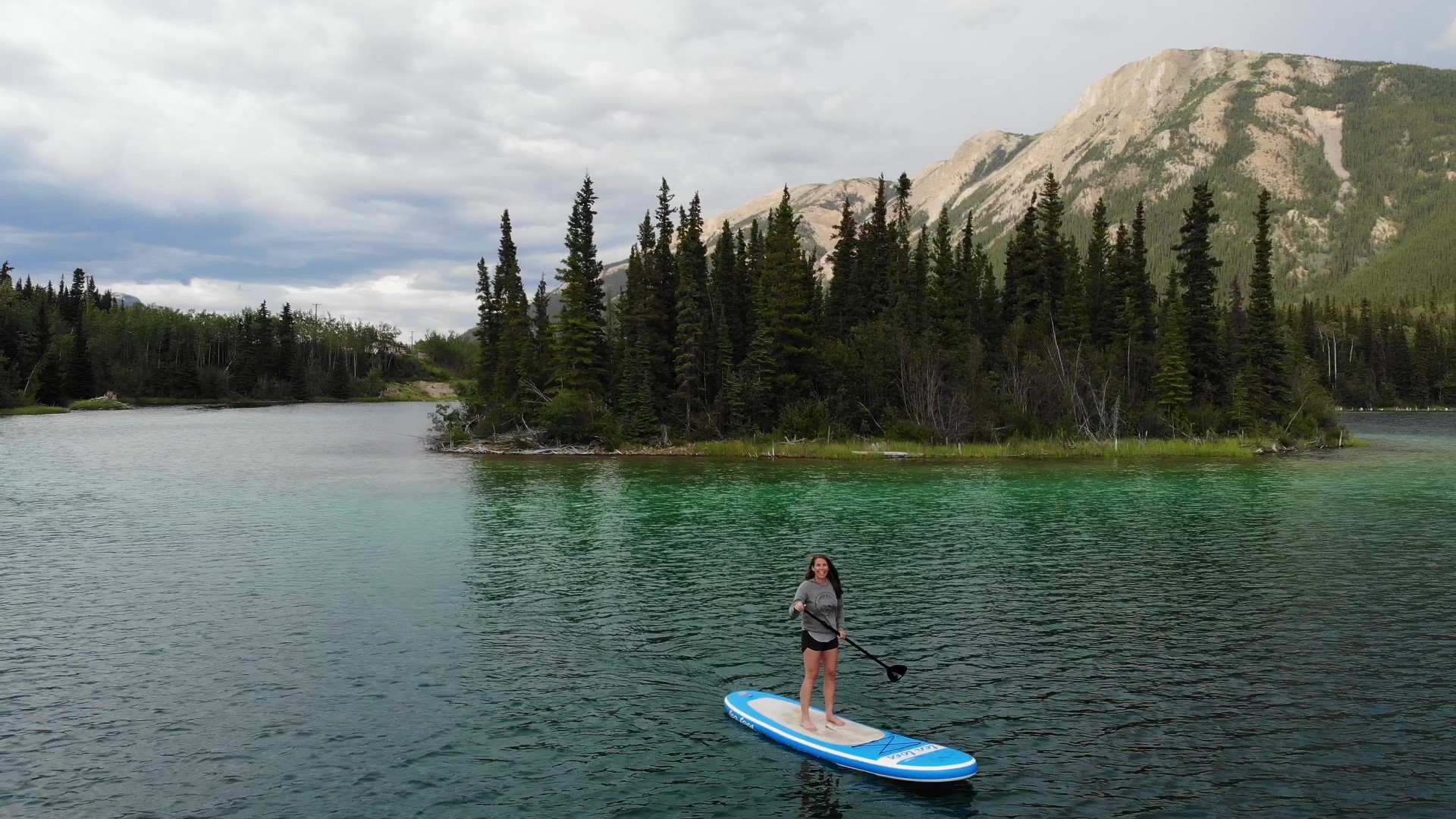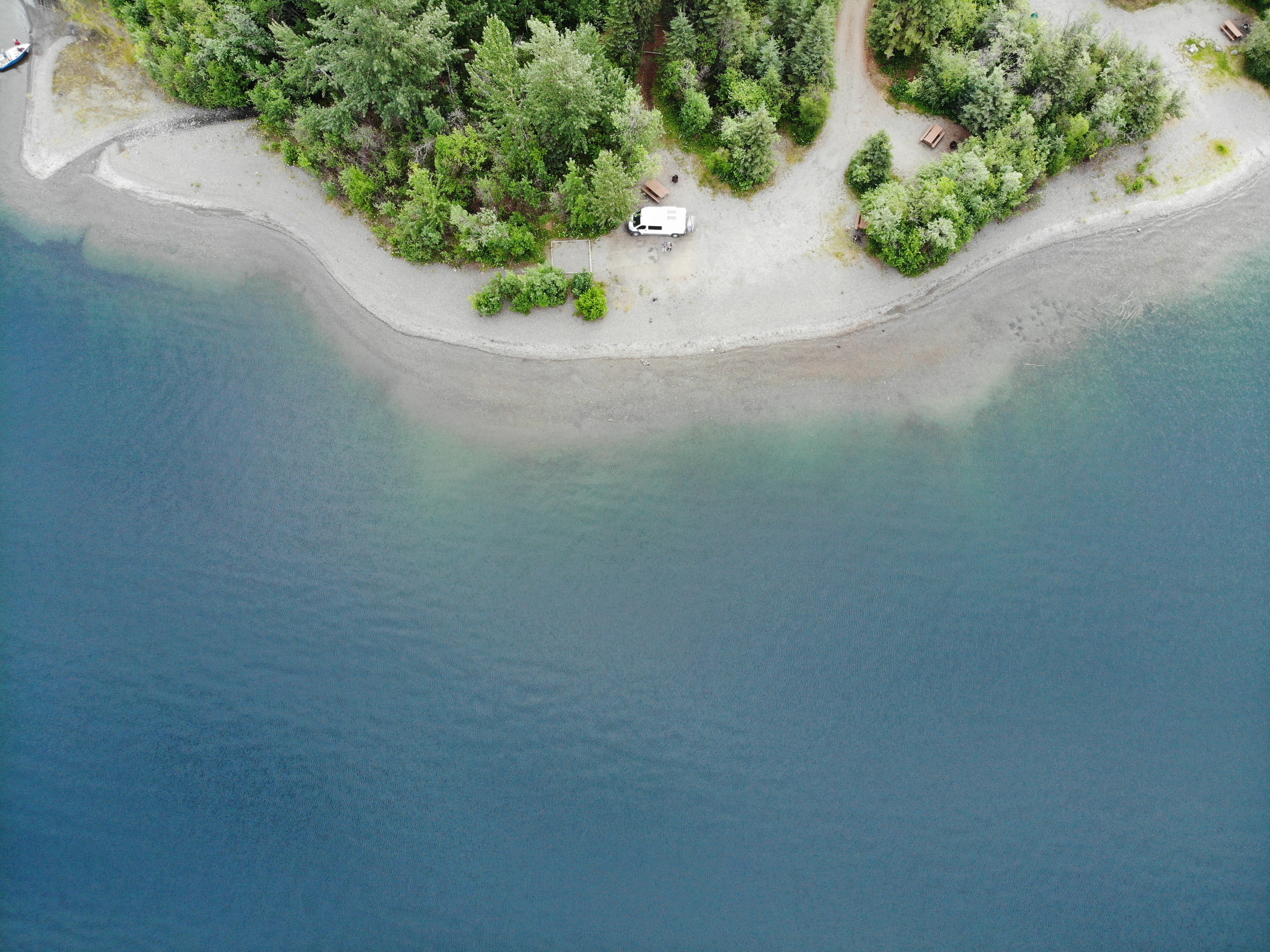 Salmon glacier is technically in Stewart, BC but you have to go through Hyder, Alaska, a cute little ghost town, to get to it. There is no US border patrol there which is nuts. It's probably the only border crossing into the US where you don't have to show your passport. You do have to show your passport to get back into Canada though.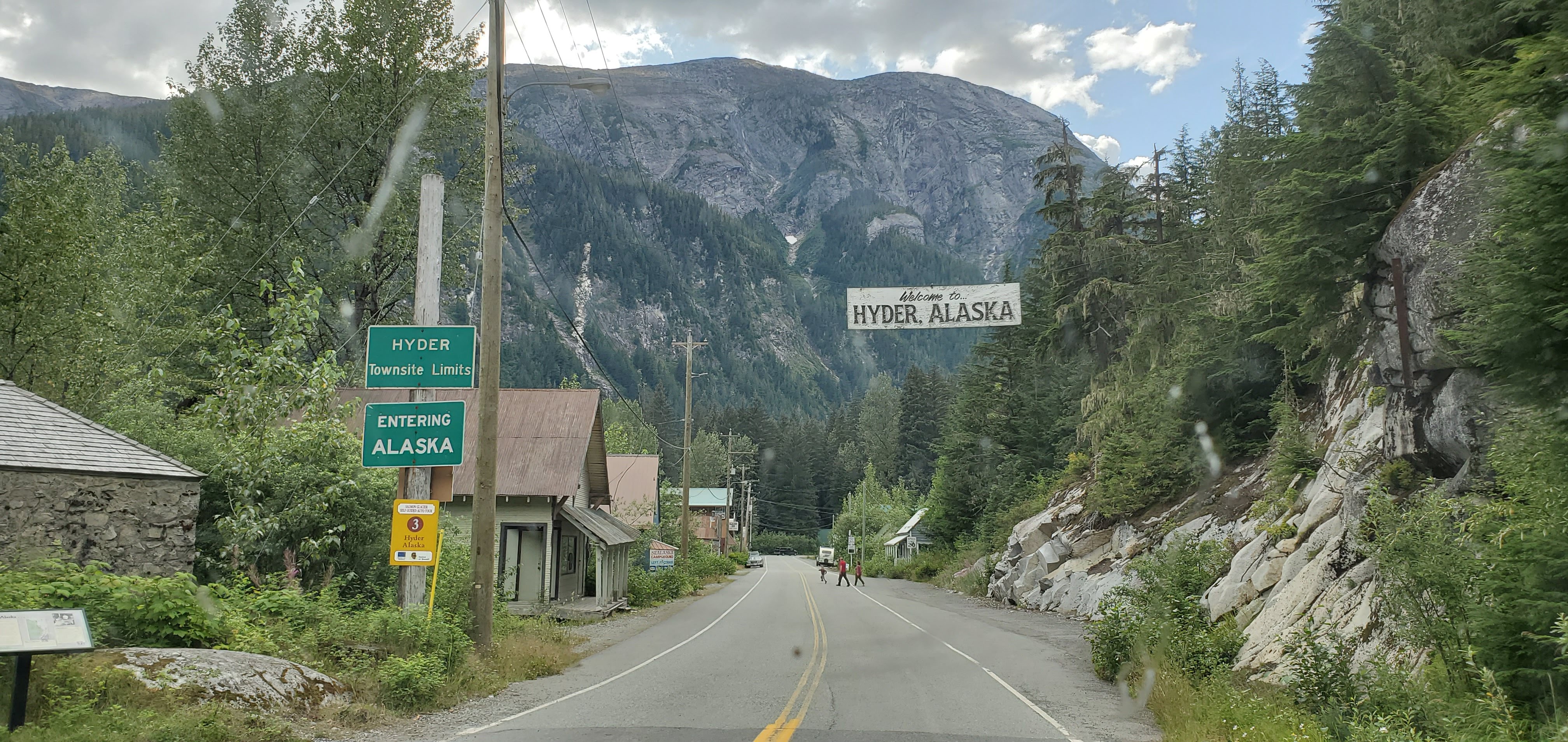 The glacier is at the end of a 15 mile washboarded, pothole everywhere gravel road.
Vanlife has taught us that all the best things are found at the end of long, sketchy gravel roads.
We rolled up to the glacier right as a storm was rolling in so we stayed inside and cooked some dinner.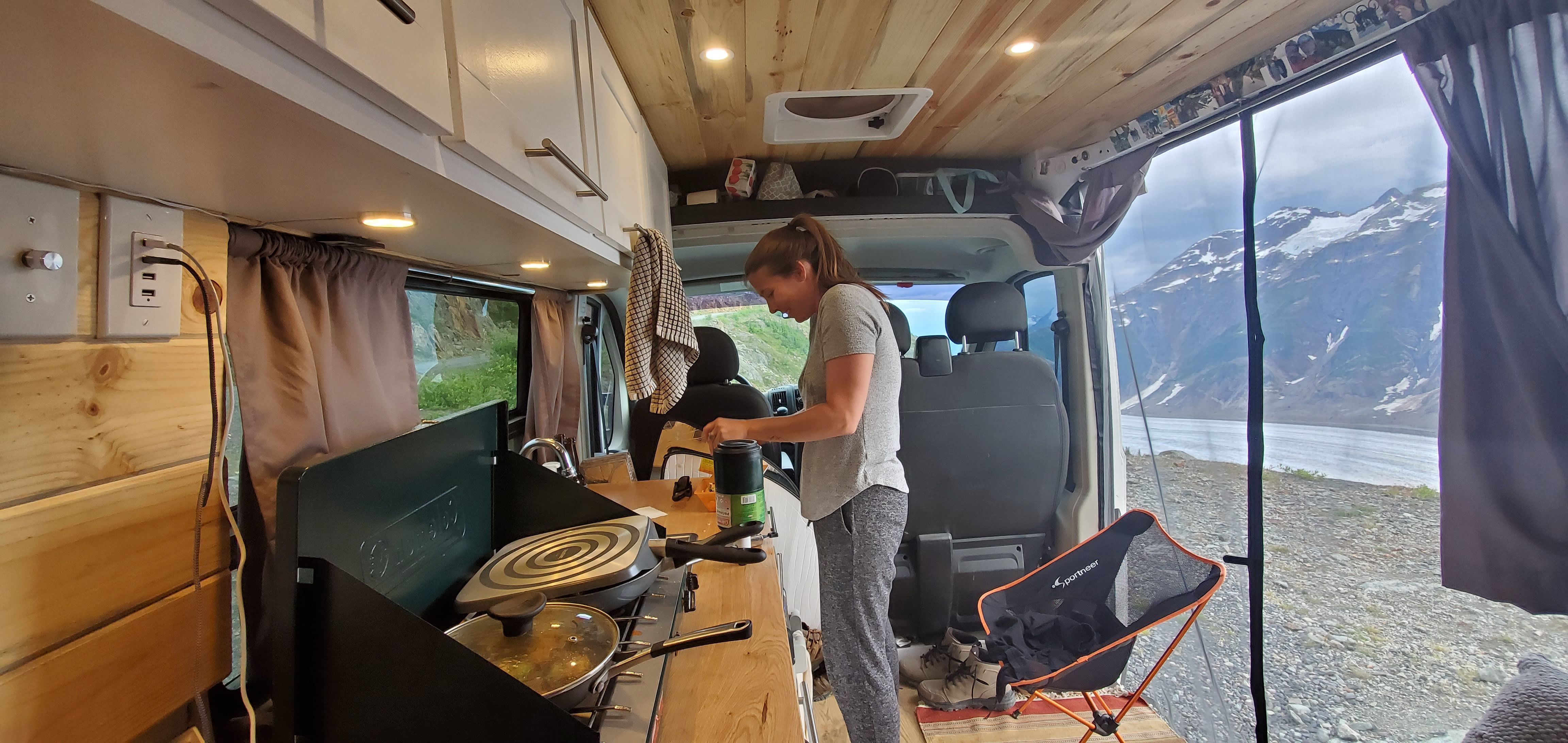 We almost went to sleep after the storm but decided to look out the window one more time and we were so glad we did because the sky had opened up into the most beautiful sunset. Don't get us wrong we loved the land of the midnight sun, but we have enjoyed having some real darkness again the farther south we drive.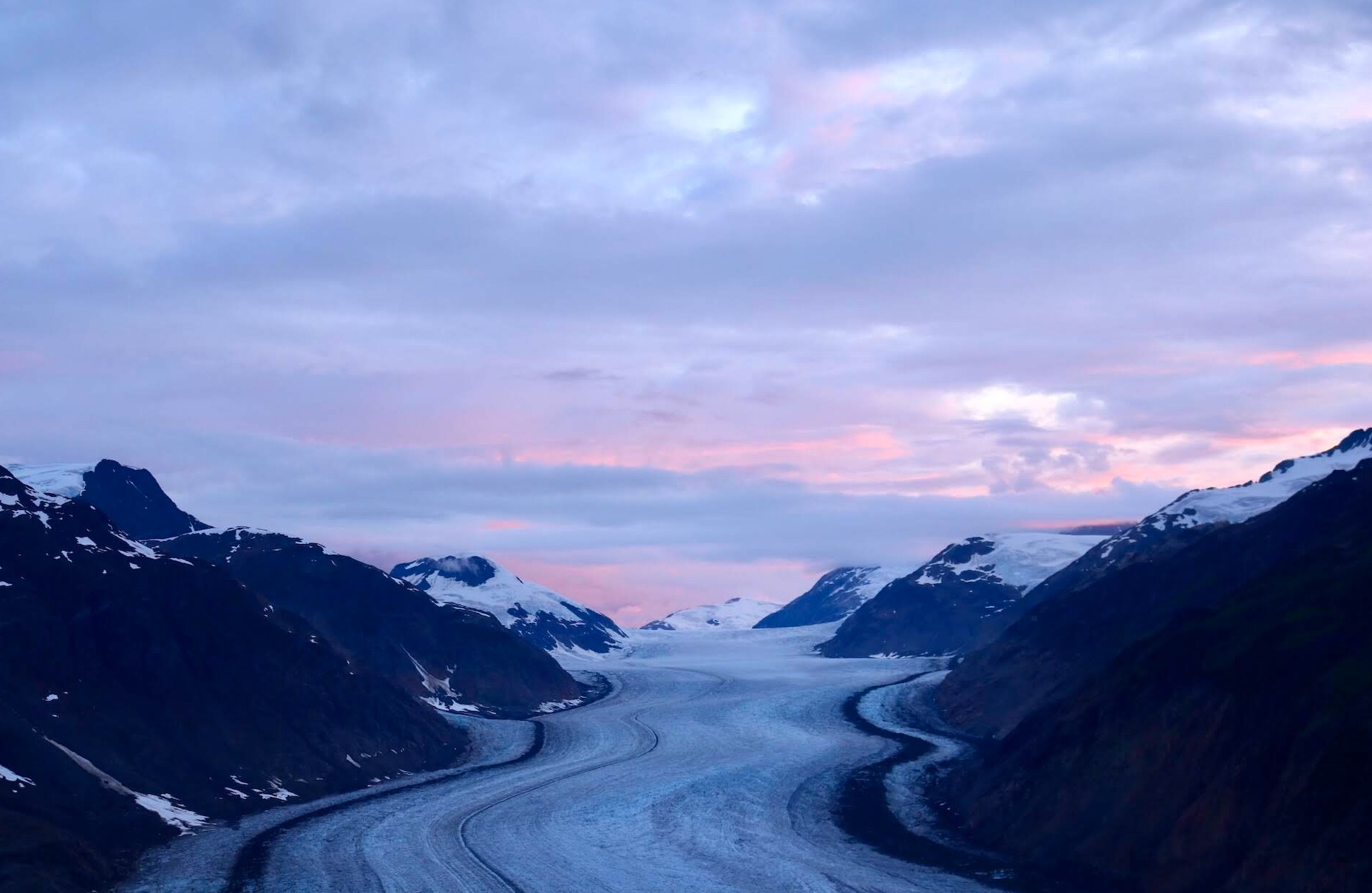 The next morning we hiked down to explore the glacier. It was a blue ice wonderland. We got as close as we dared to the glacier but it was a warm day already and the glacier was awake and active, creaking, cracking all around us. A huge chunk of ice calved a little too close for comfort warning us not to venture any deeper.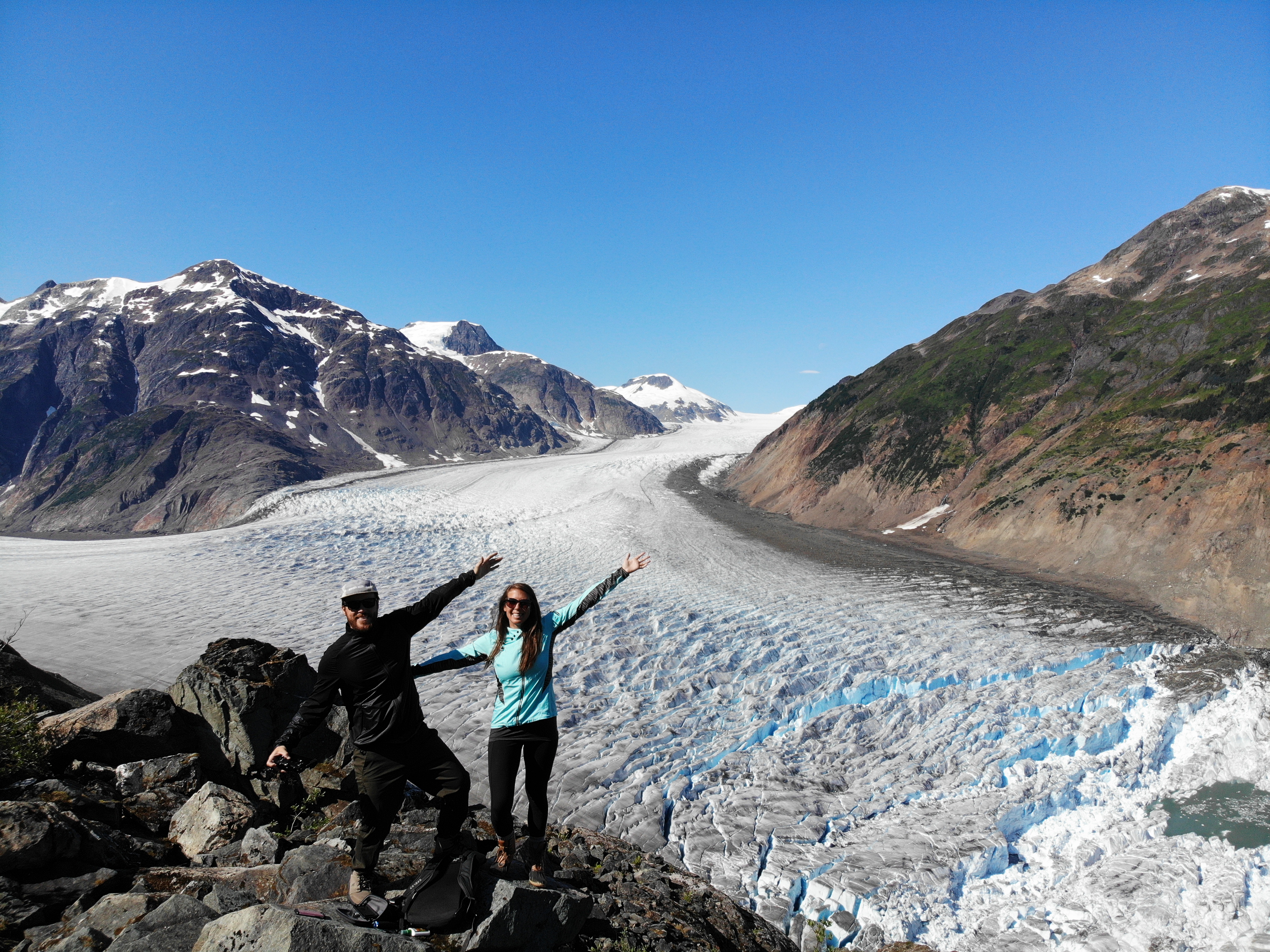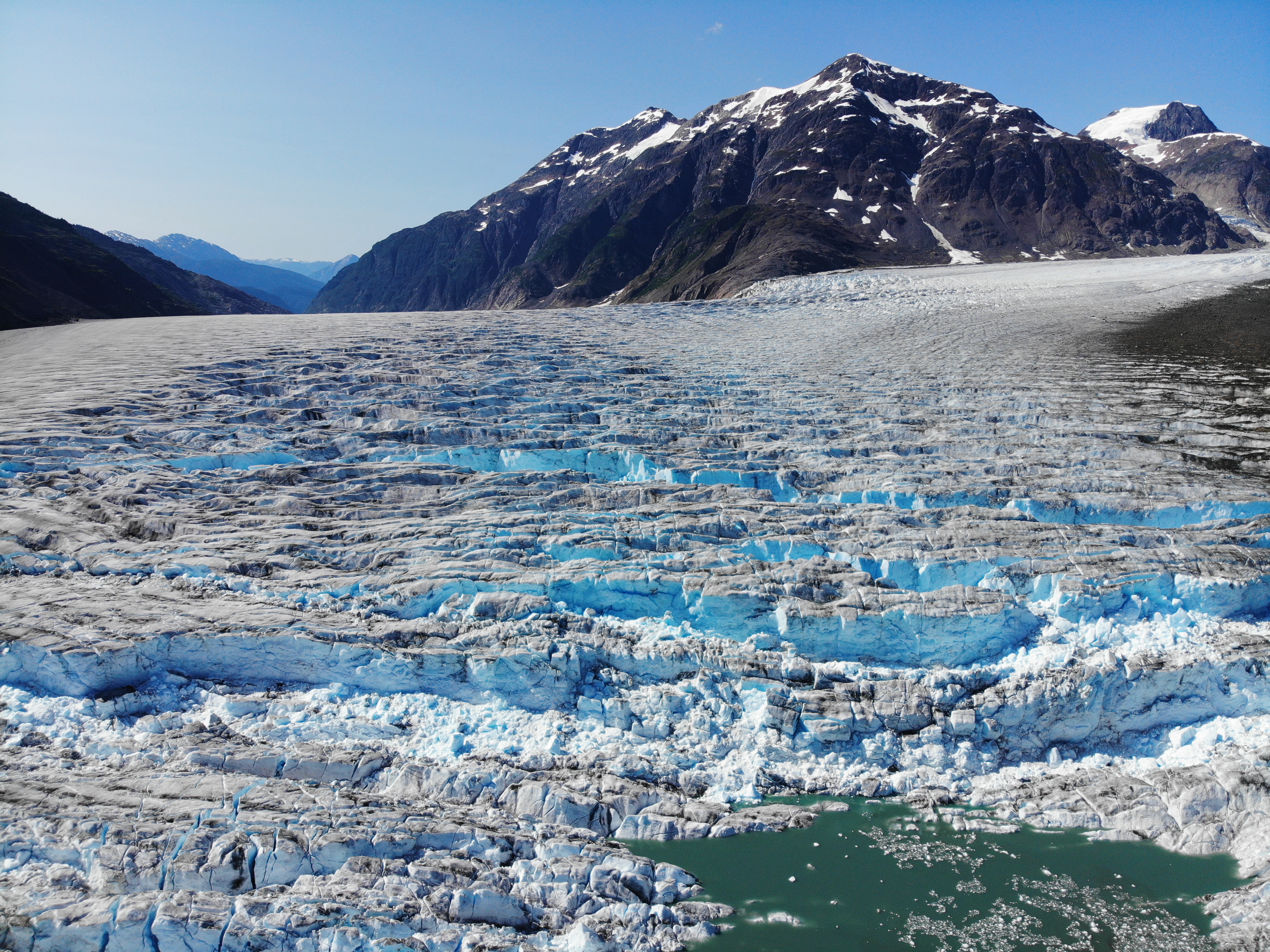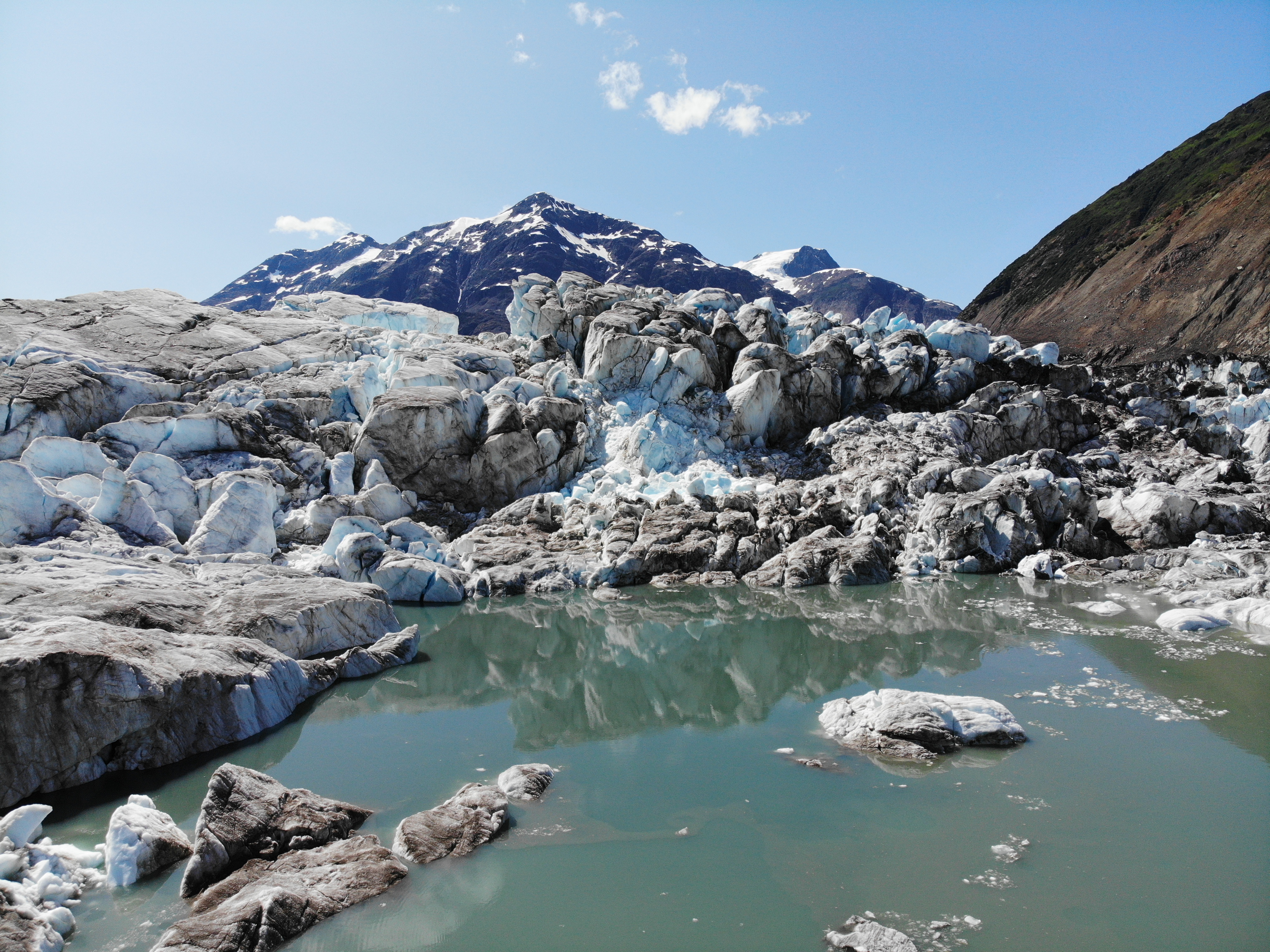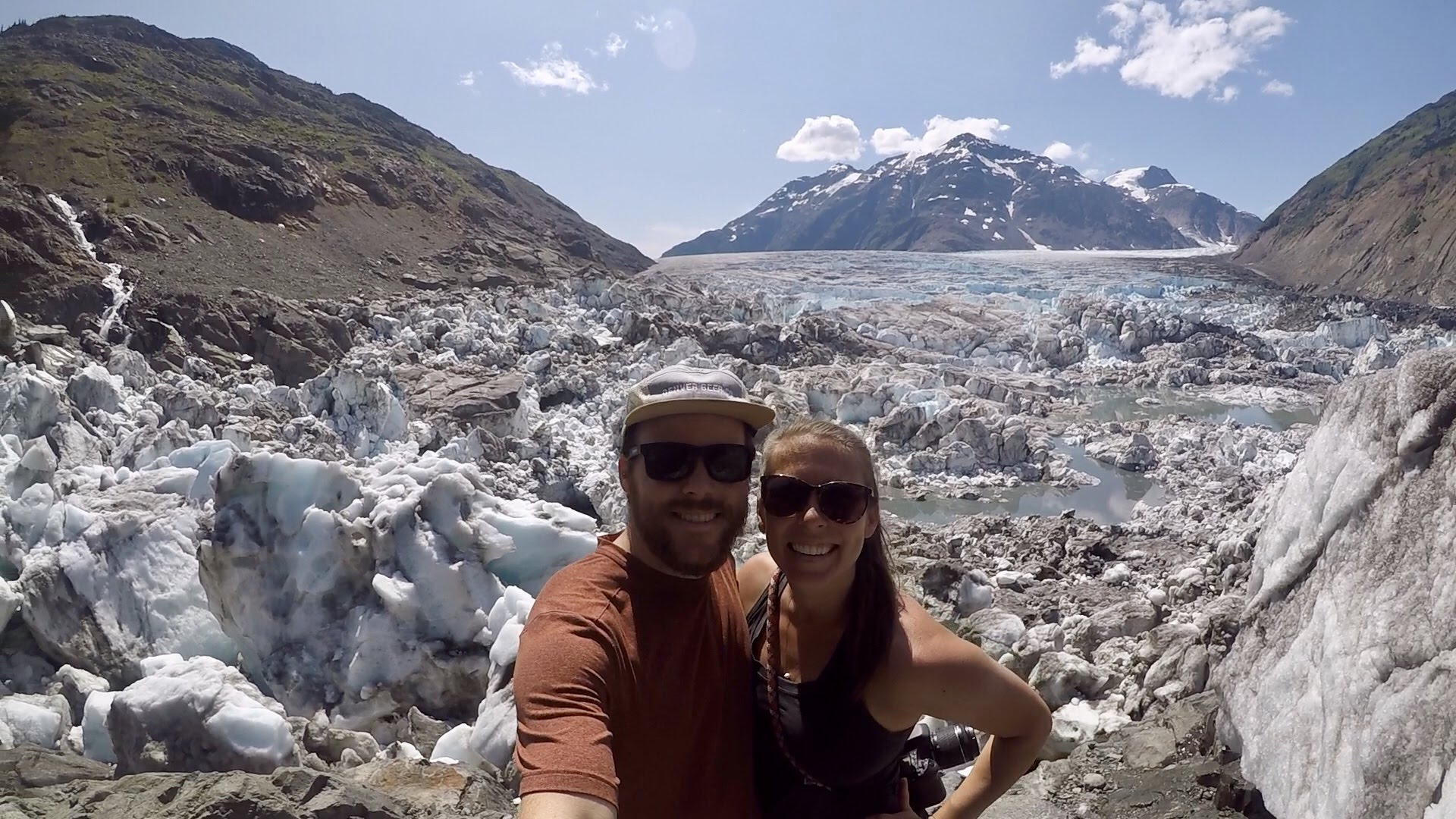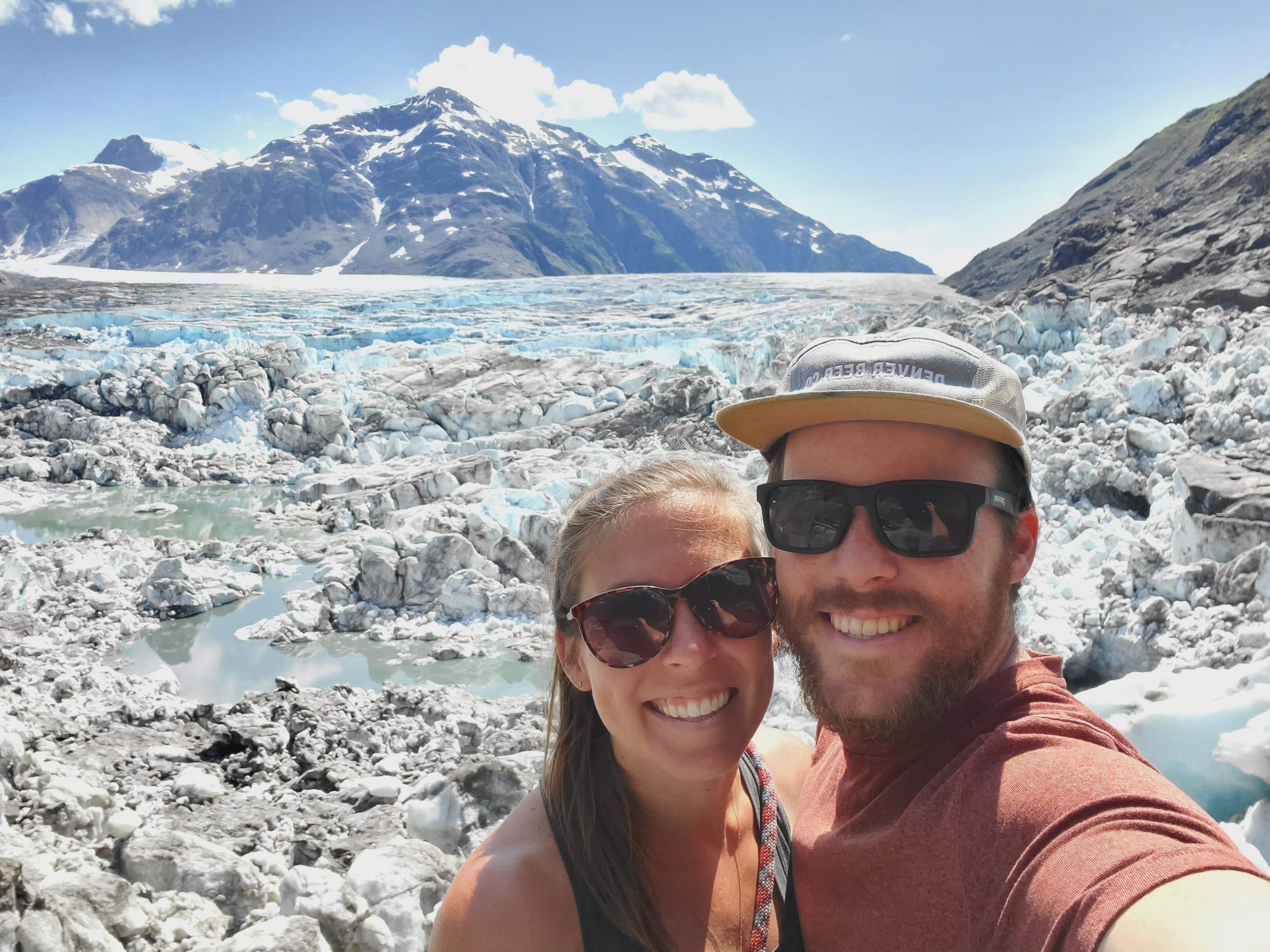 After a quick shower with our gravity bag it was time to hit the road. We passed a momma bear and her cubs for the second time on our way back to the Cassiar Highway. From here we'll continue south to the Sea-to-Sky Highway!