Hatcher Pass
This mountain pass was recommended to us by our friends that live in Anchorage and it is absolutely stunning. It's only a little over an hour from Anchorage and features a historic mine, alpine lake by the summit, and numerous hiking trails. In the winter it is a playground for backcountry skiers and snowmachines (what Alaskans call snowmobiles). The road is all gravel but in pretty good condition.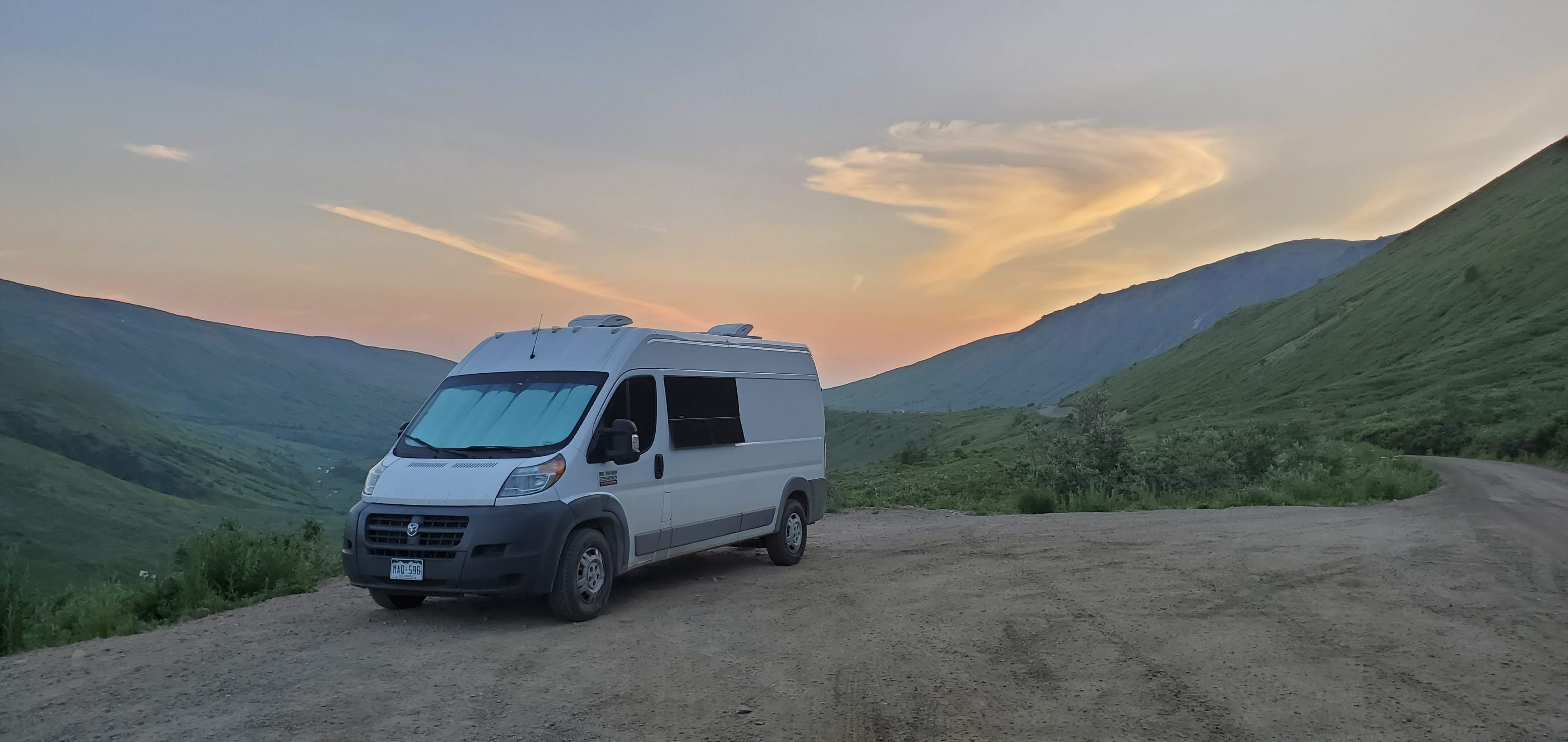 The highlight for us was our hike to Reed Lakes. The 9 mile hike led us through a beautiful meadow to a boulder section to another meadow that opened up to lower reed lake, past a beautiful large waterfall and finally to the secluded upper reed lake where we snuck a quick dip.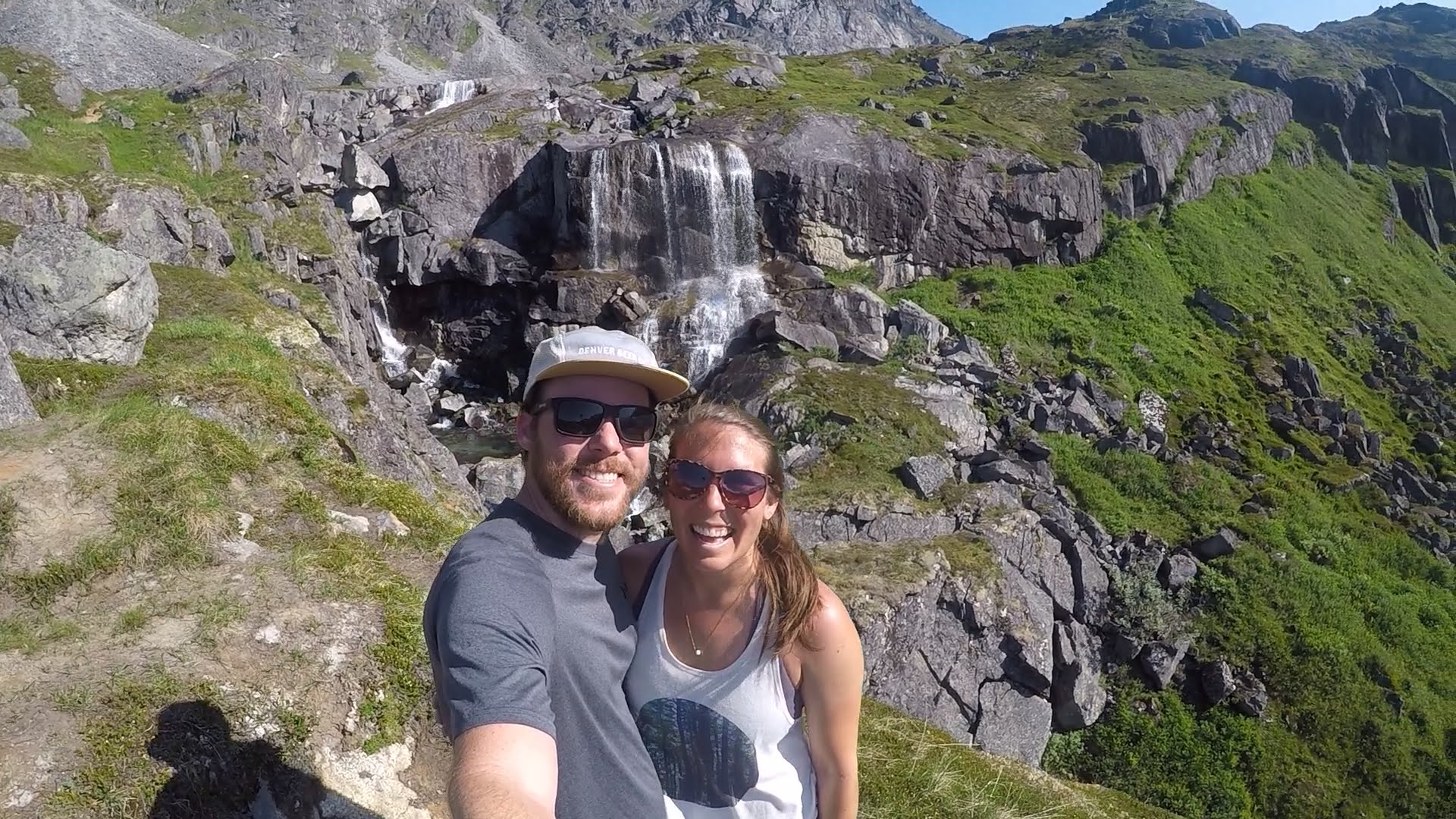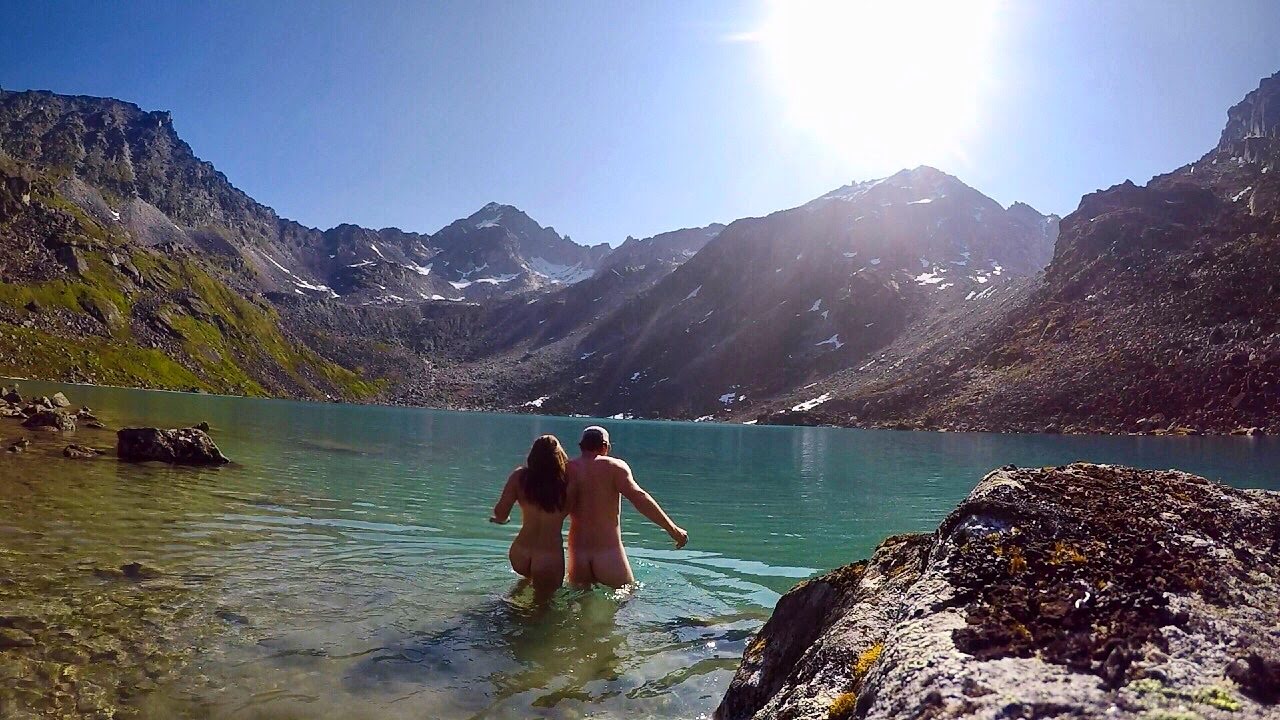 We started the hike pretty early to beat the heat (this was during Alaska's record 90 degree highs) and had the hike pretty much to ourselves until lower reed lake where the backpackers that had camped there were just starting to stir in their tents.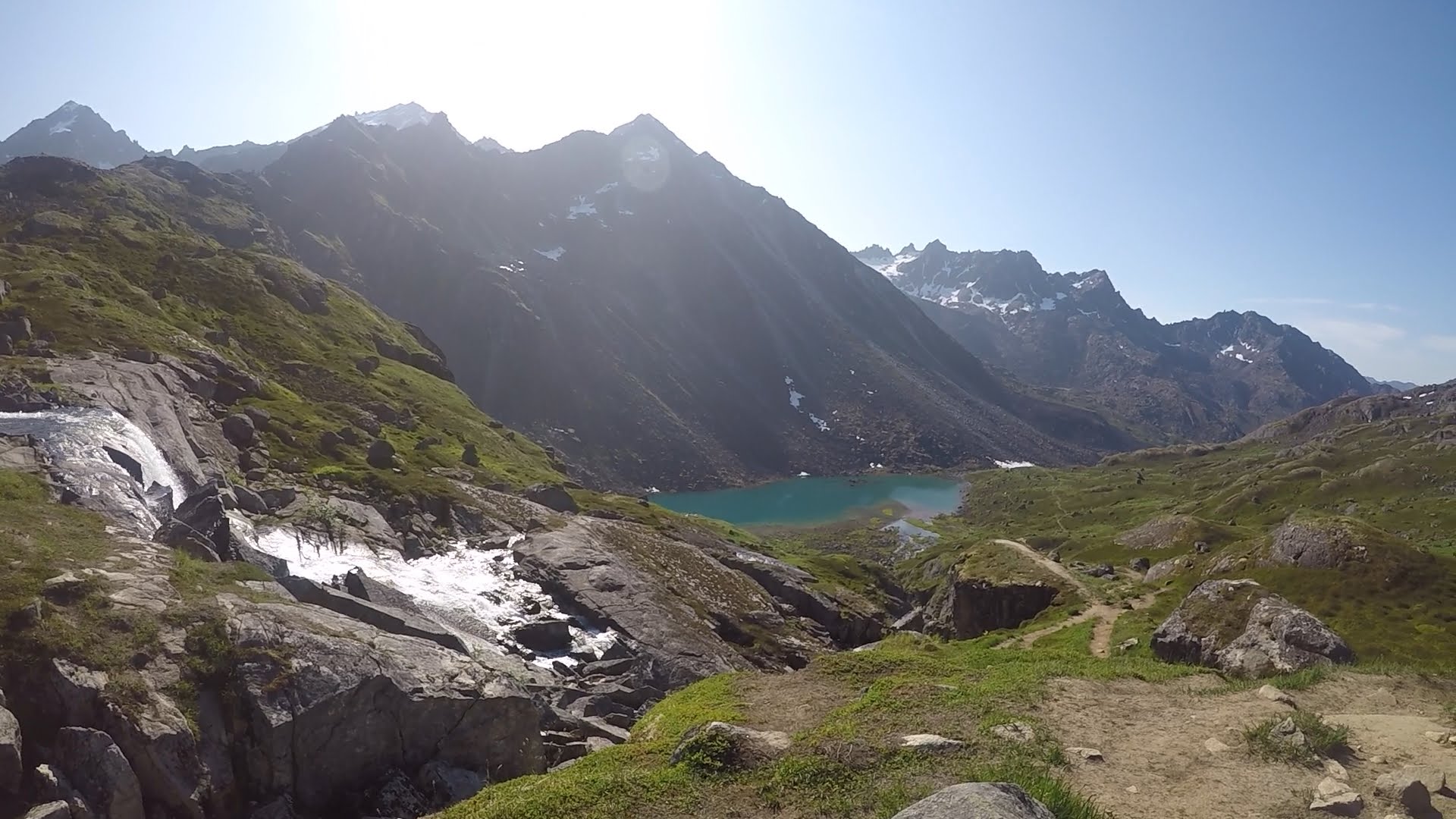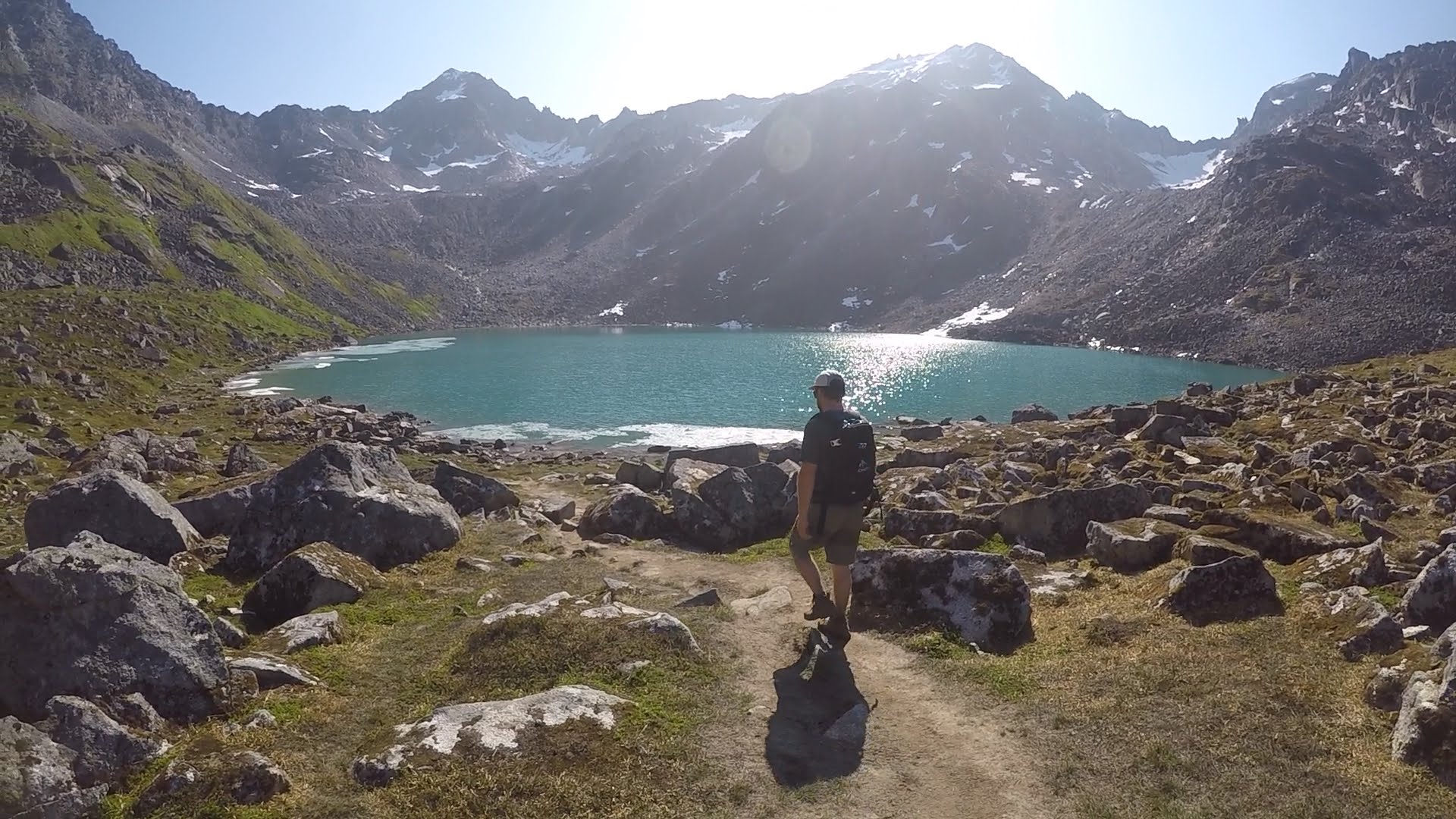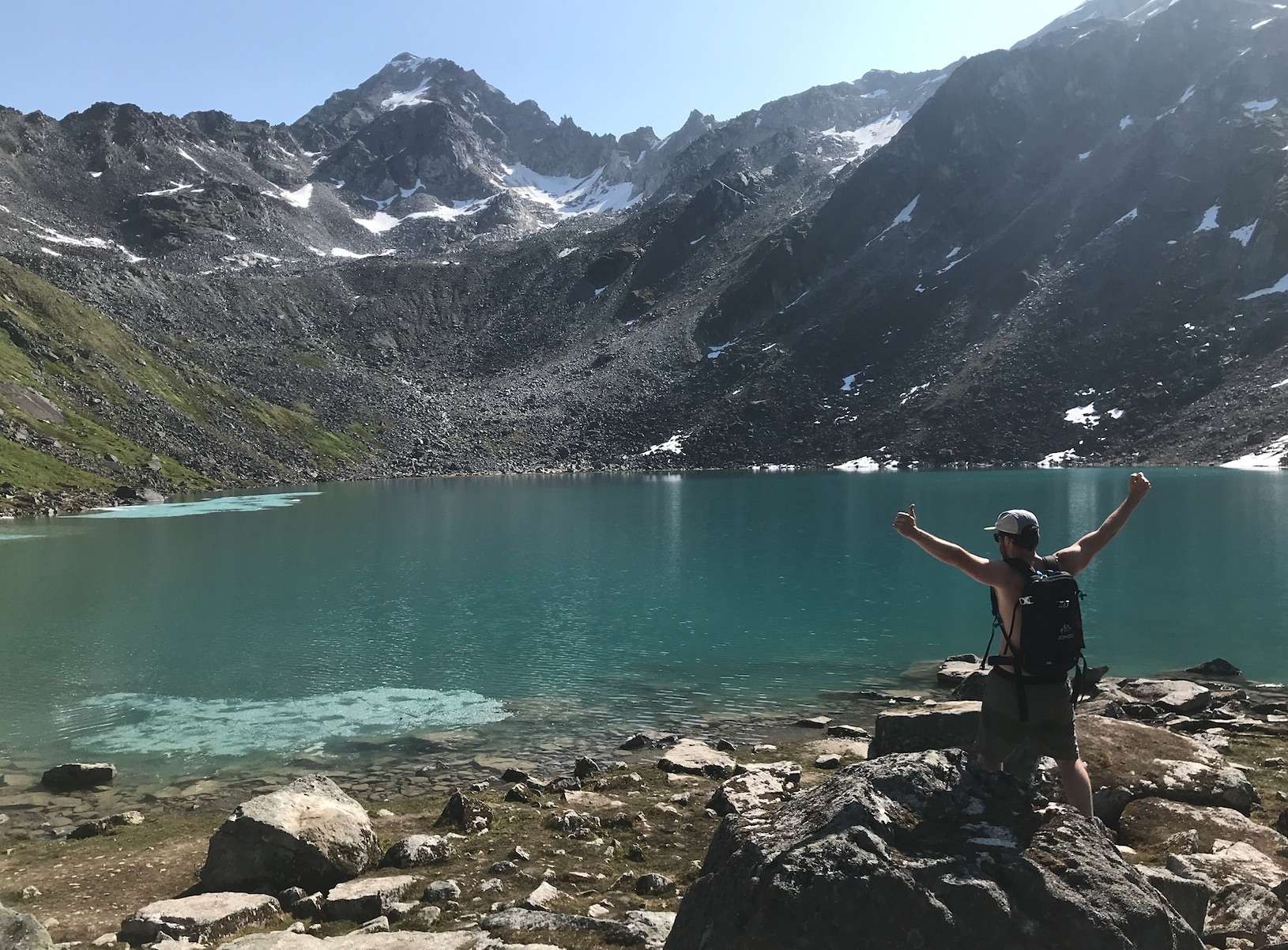 Girdwood
We were excited to check out Girdwood as it is home to one of Alaska's only ski resorts Alyeska. We LOVE ski towns and Girdwood reminded us of home. Girdwood brewing was our favorite brewery we visited while in Alaska with delicious IPA's and nitro stouts on tap. The patio was full of locals relaxing after a bike ride and deserving of a hard earned beer.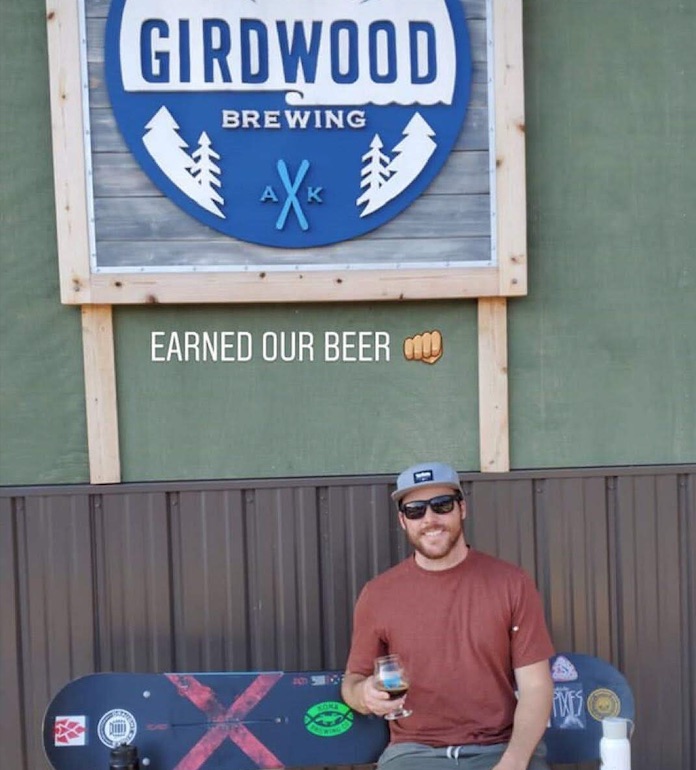 We fit right in since we had just biked Winner Creek Trail loop. The trail was a decent climb into the woods. Three miles in we rolled up to a hand tram complete with hooks to hang our bikes on. It was slightly unnerving but such a cool experience.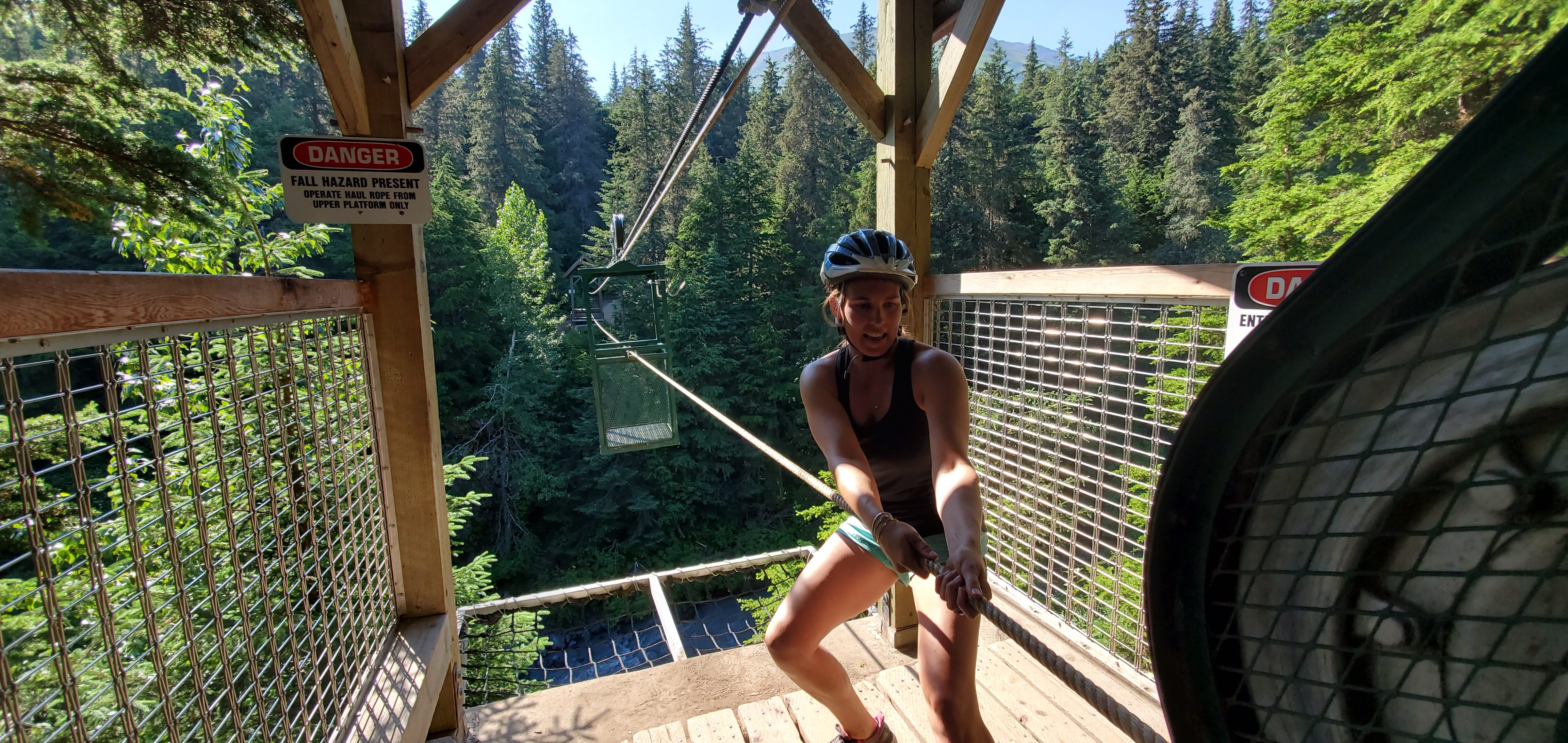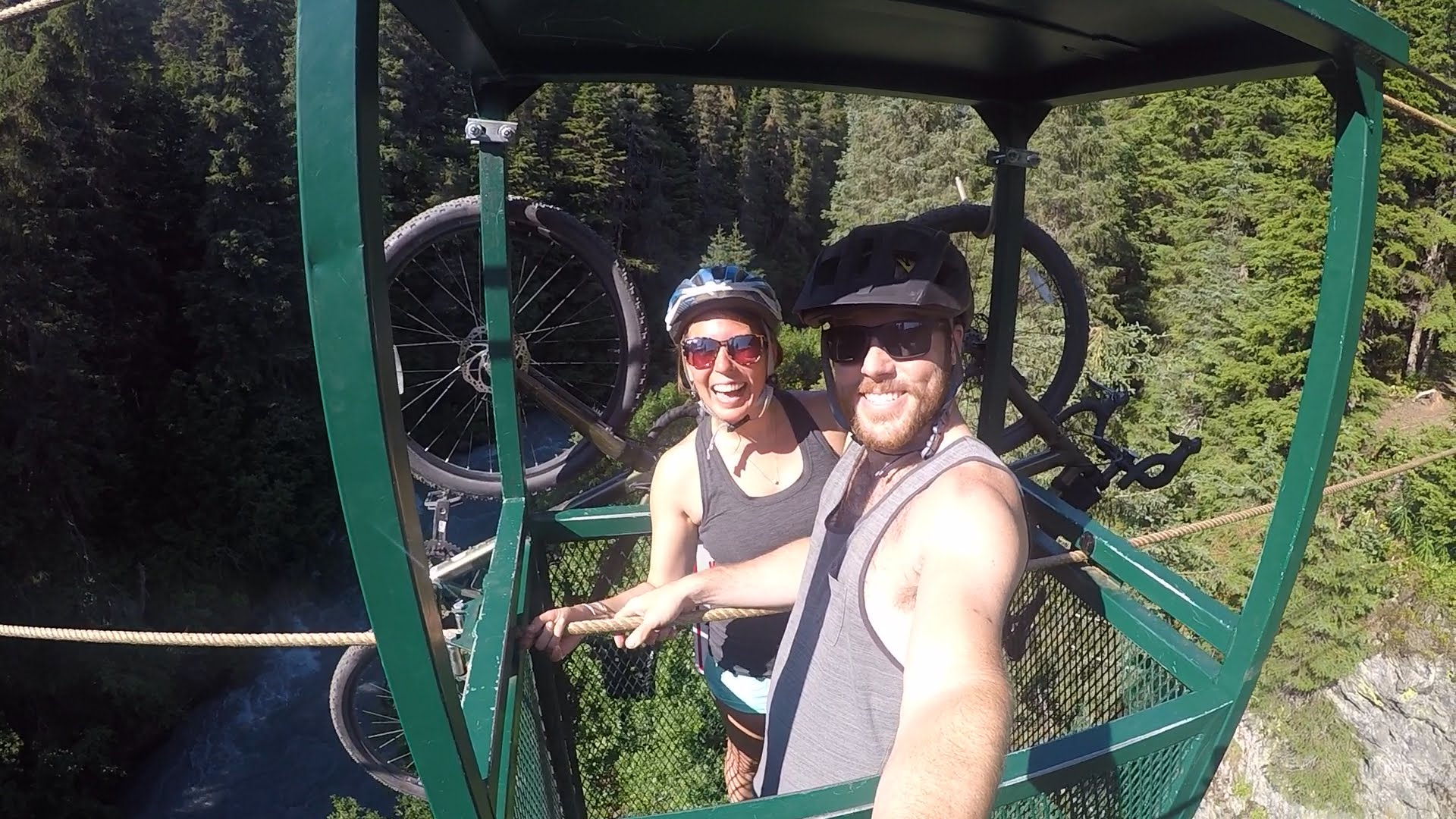 We also did a steep hike up to the top of the Aleyska ski resort and were rewarded with a free gondola ride back down to the bottom.
Seward Highway
The scenic Seward Highway is a beautiful drive along the Turnigan Arm, which is the part of the Gulf of Alaska that separates Anchorage from the Kenai Peninsula.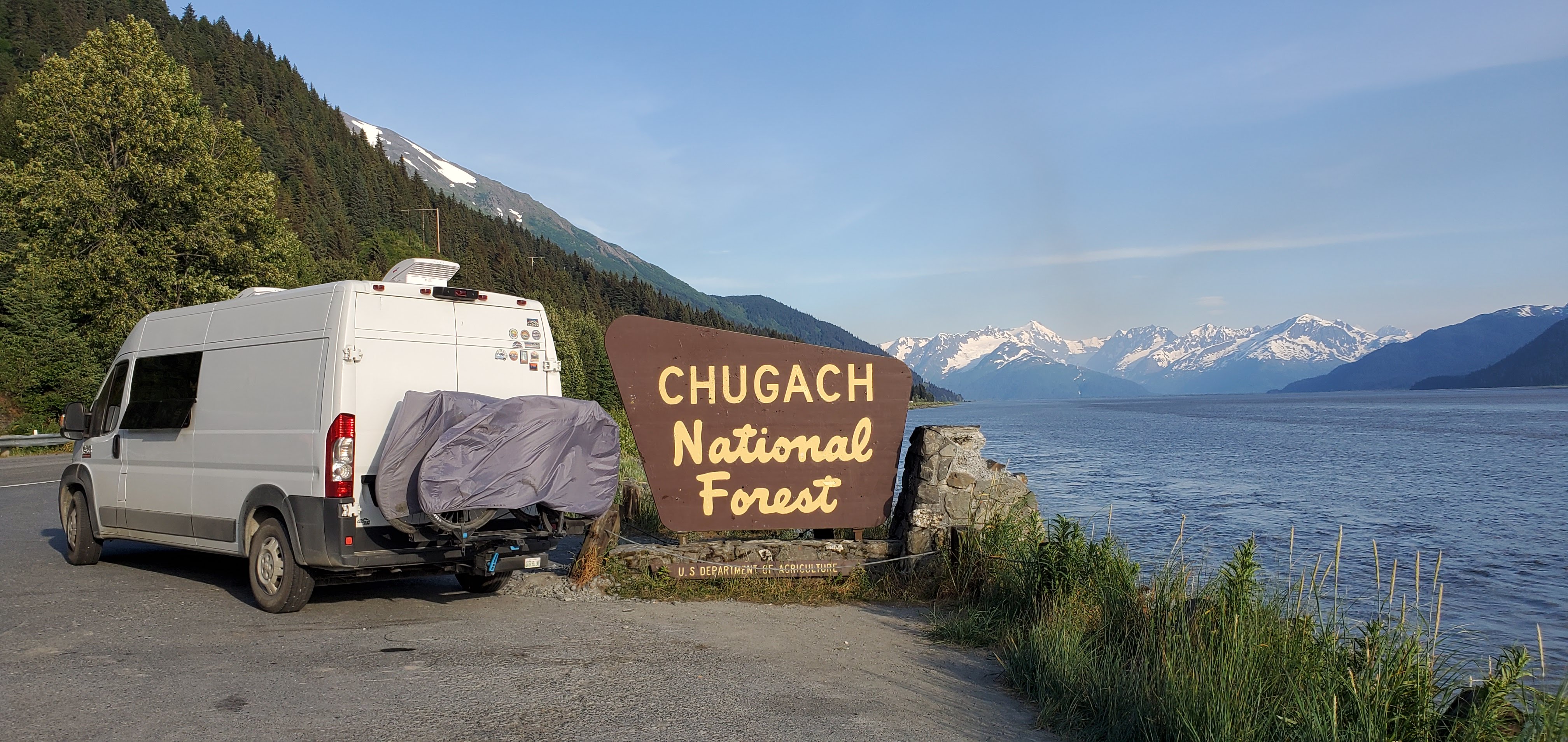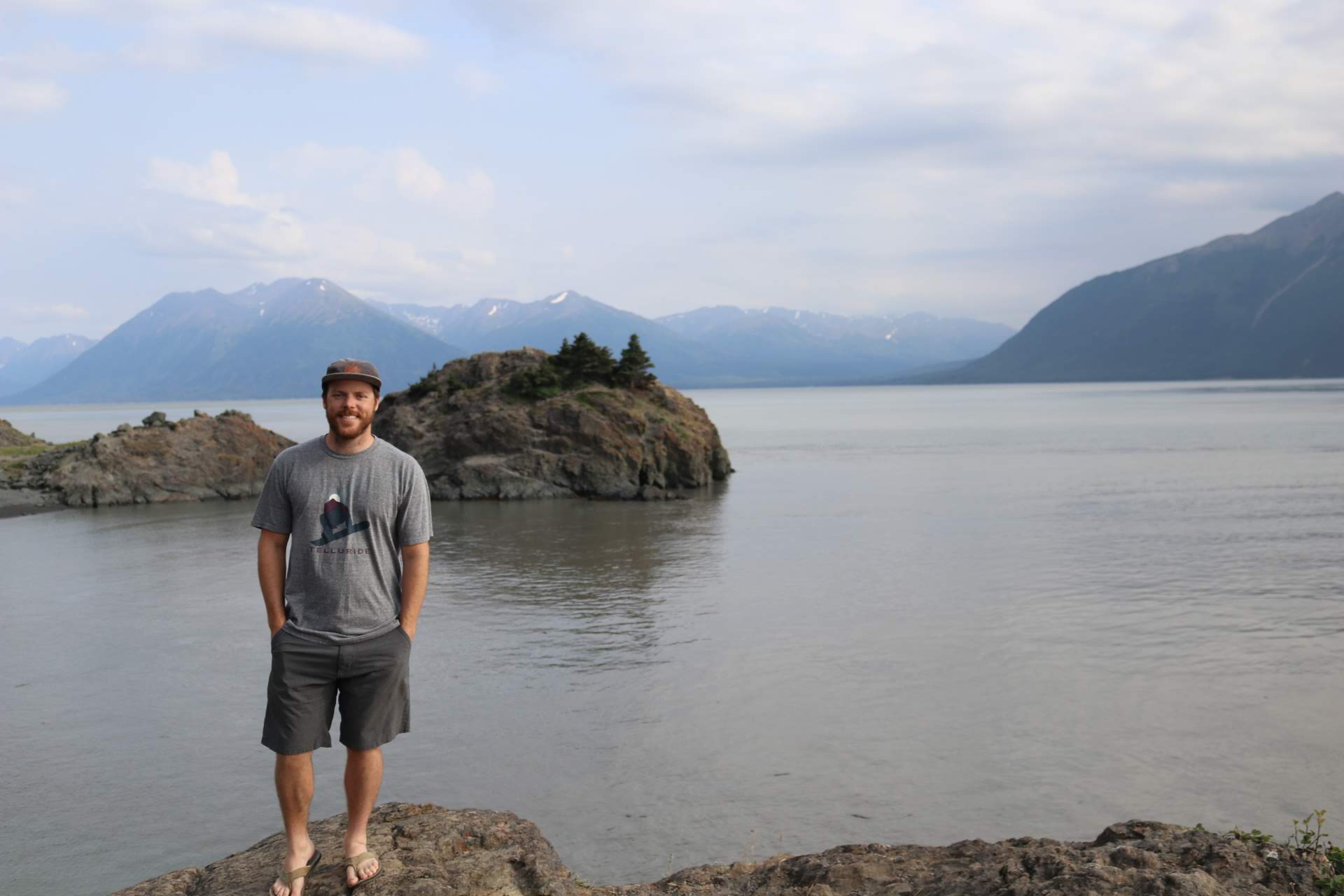 In our opinion, an amazing cafe worth stopping for along the Seward Highway is Froth and Forage, a locally owned, farm to table restaurant that is known for their homemade donuts- we stopped literally 3 times for them. We also had the absolute BEST salad of our lives there.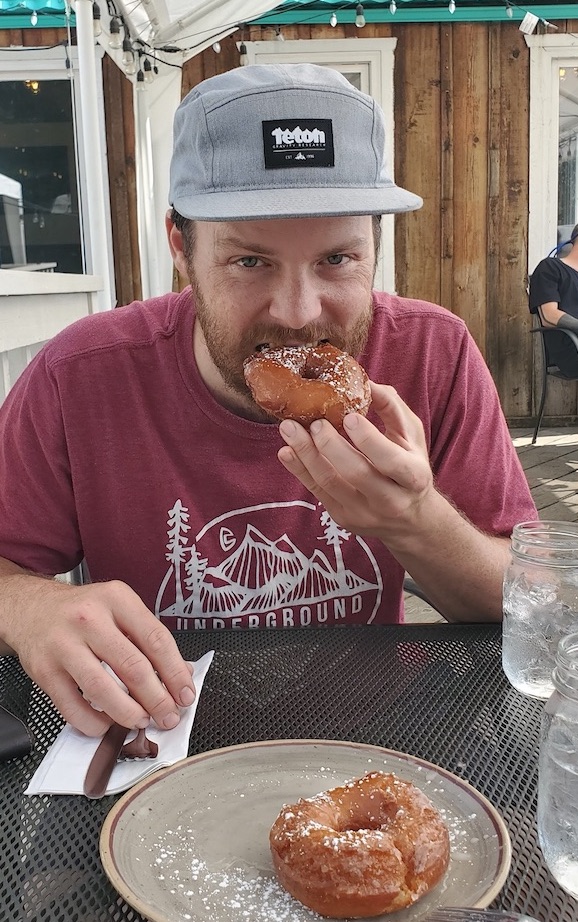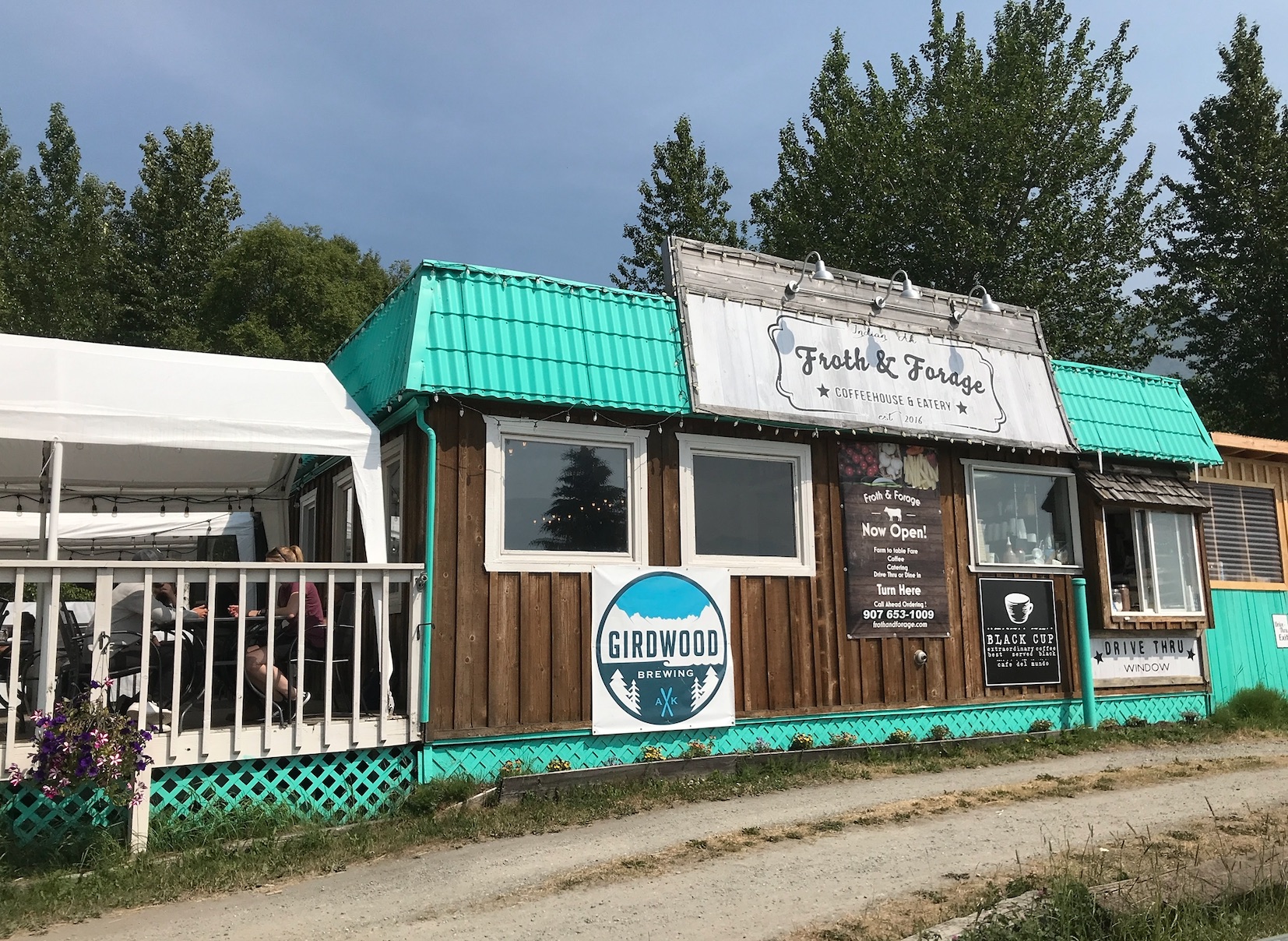 Portage and Byron Glacier
The Portage access road deadends at Portage Glacier but the glacier has retreated so much that all that is visible from the road is the 3 mile long glacial lake it left. In order to visit the glacier you have to either pay to cruise or hike Portage Pass and view it from afar. But we decided to kayak the 3 miles and park our kayak right on the shore next to the glacier. The paddle in was difficult going against the current and took us 2 hours. We were chilled by the glacial waves occasionally splashing into the kayak but warmed up quickly on the sandy beach enjoying the glacier all to ourselves. We got as close as we dared to the icebergs on the way back. Eighty percent of icebergs are underwater and can flip unexpectantly which could be dangerous in the kayak. The paddle back was warmer and easier.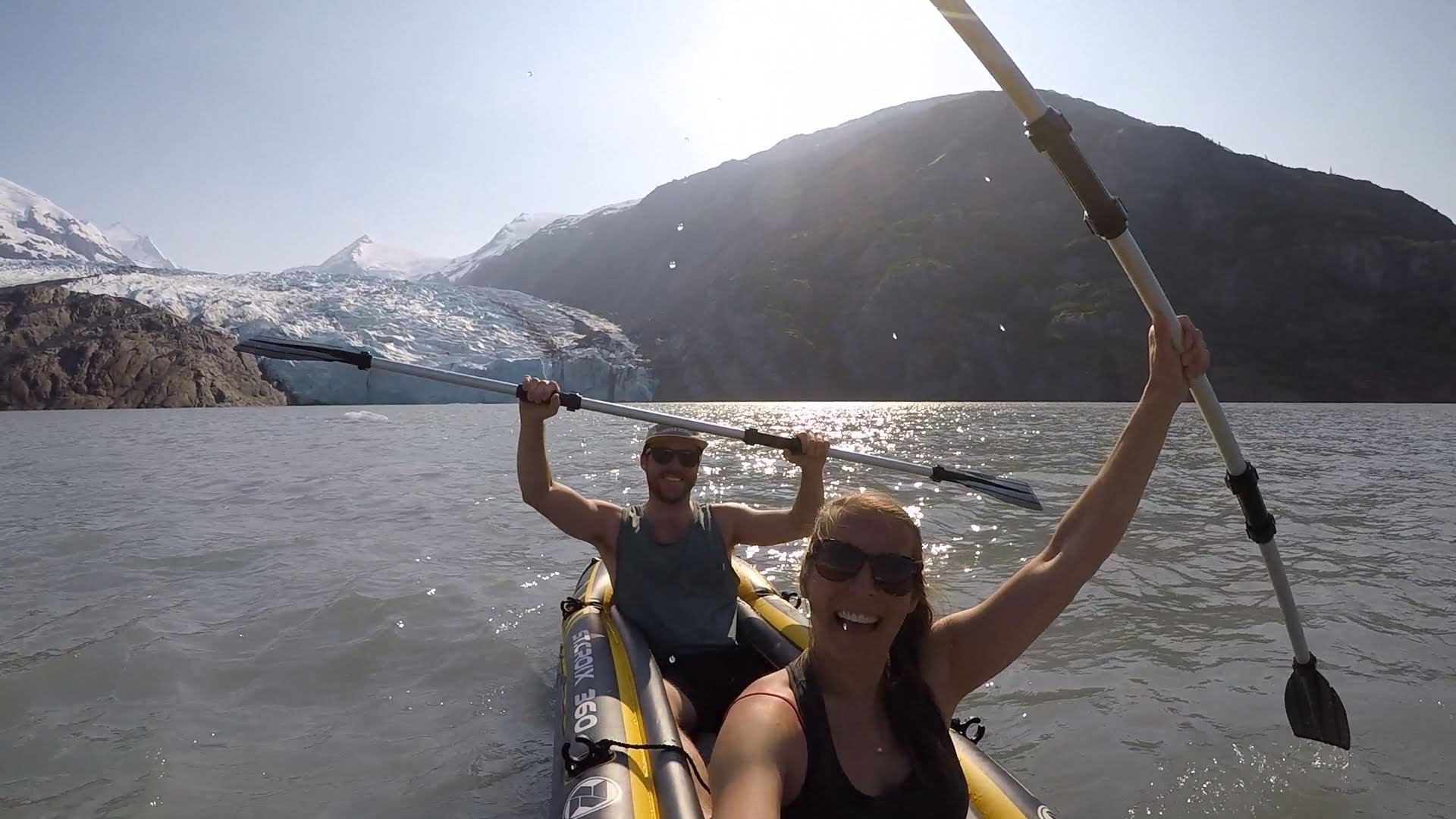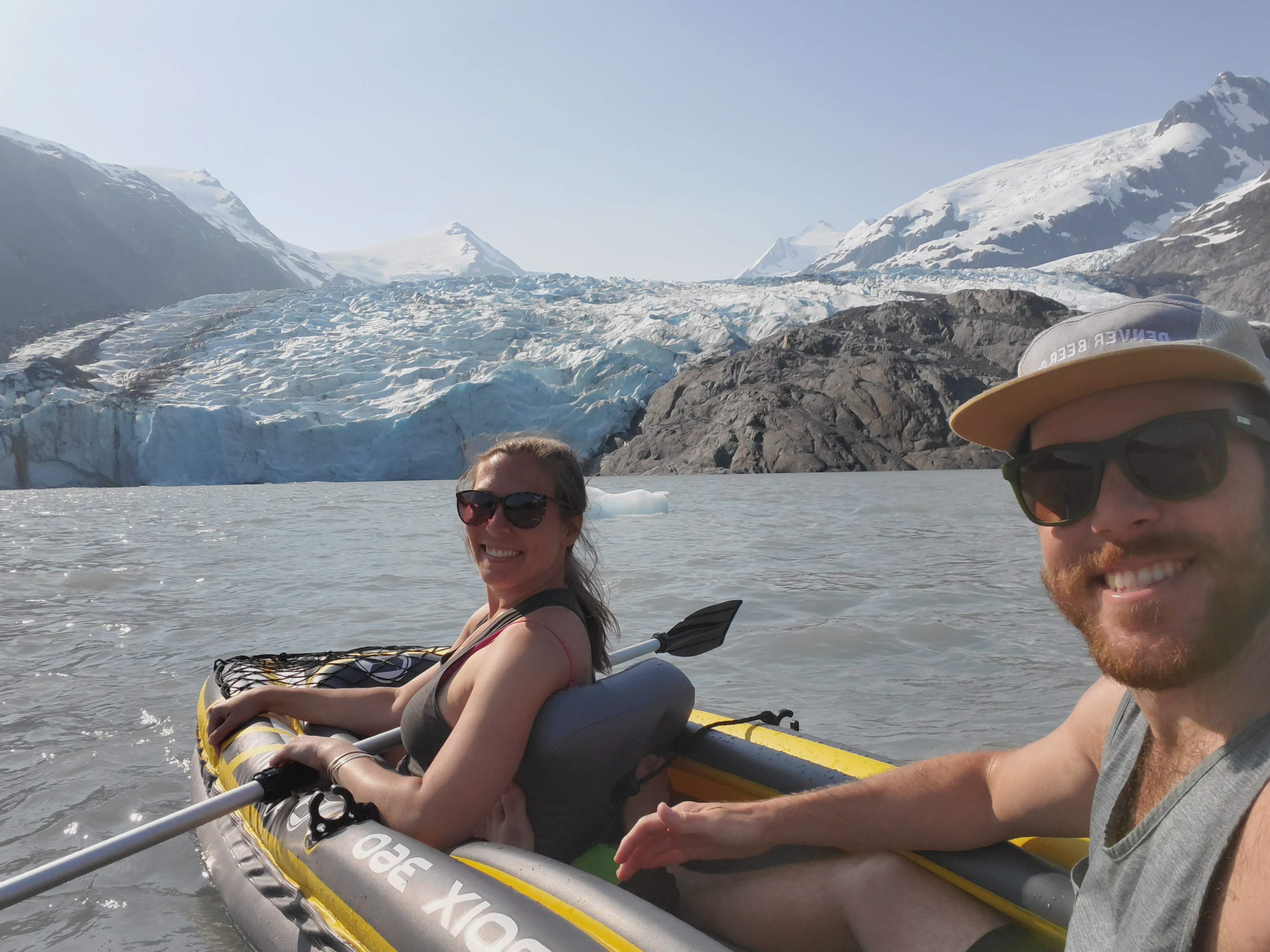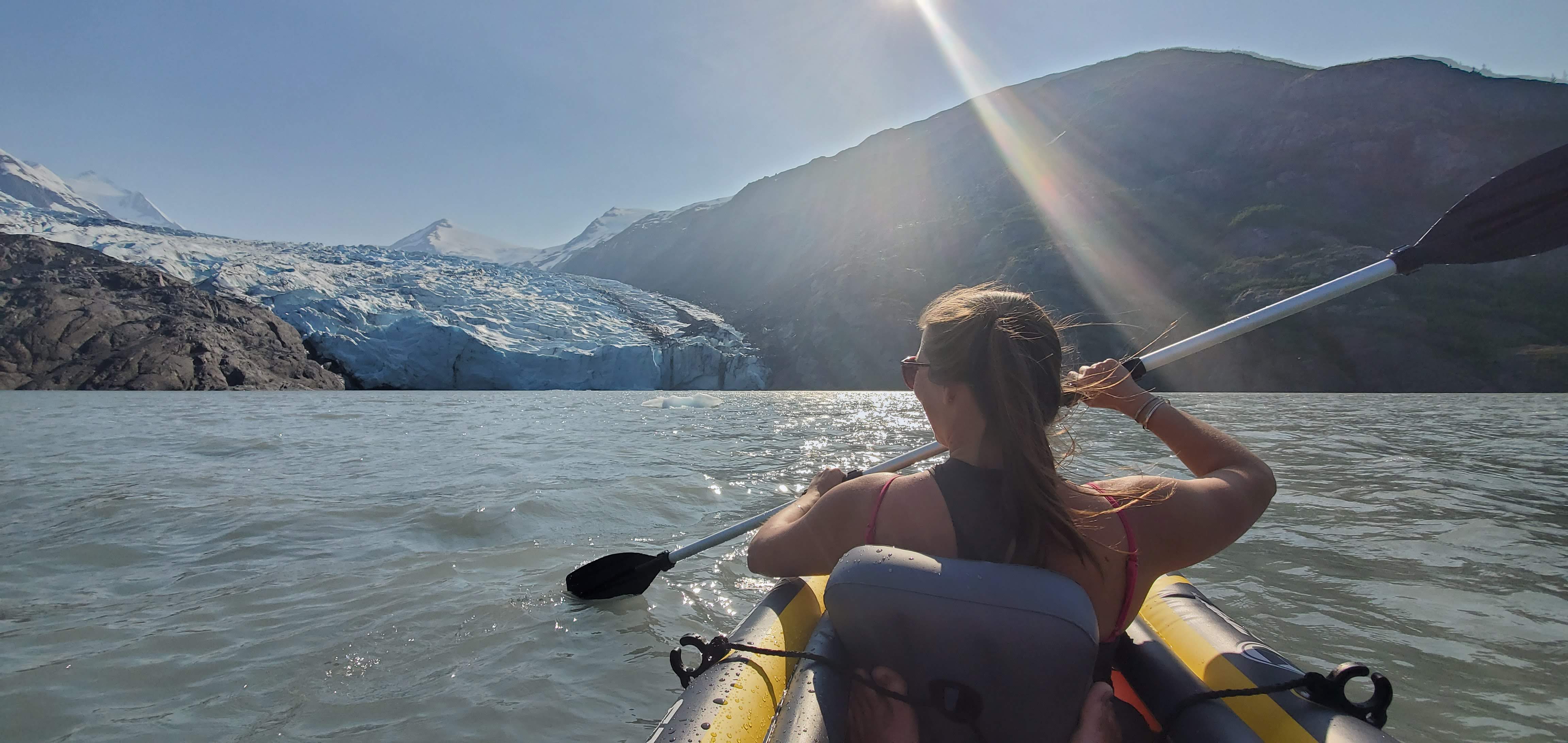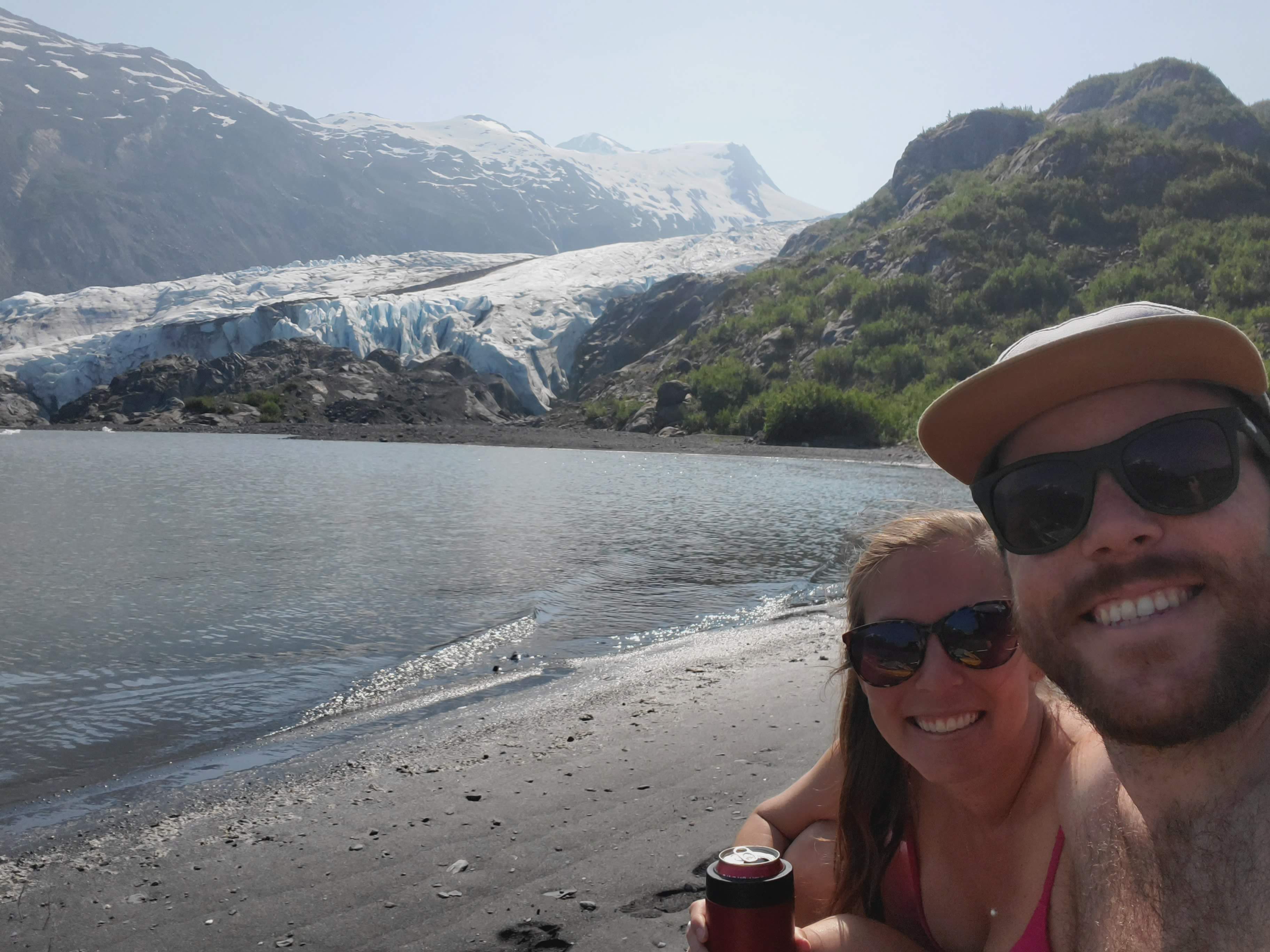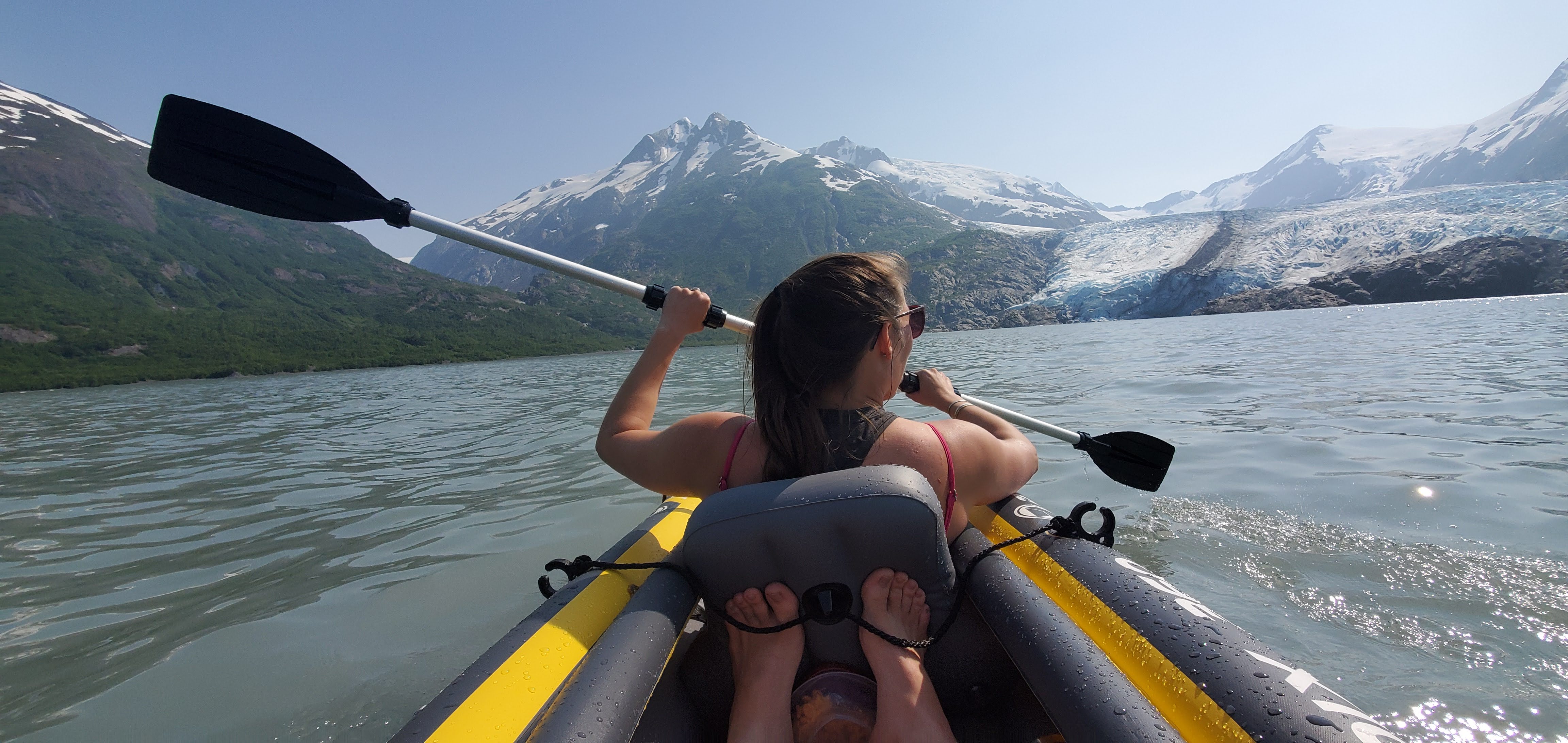 We camped multiple nights by Portage Glacier and met our first real vanlife friends there (all the other vanlifers we met prior to this were twice our age). They were walking to Byron Glacier to rockclimb so we tagged along and they showed us how to safely access to some ice caves at the bottom of the glacier.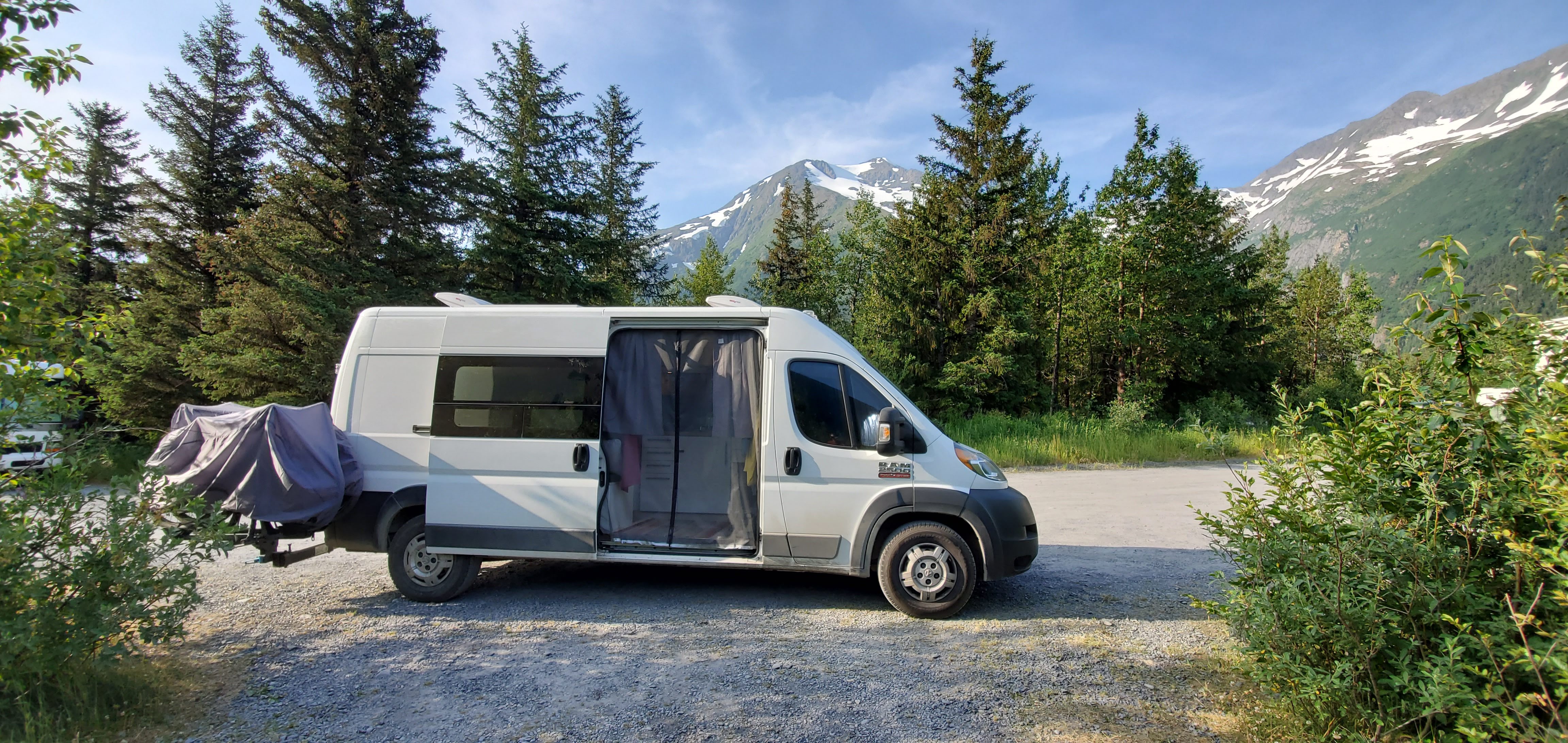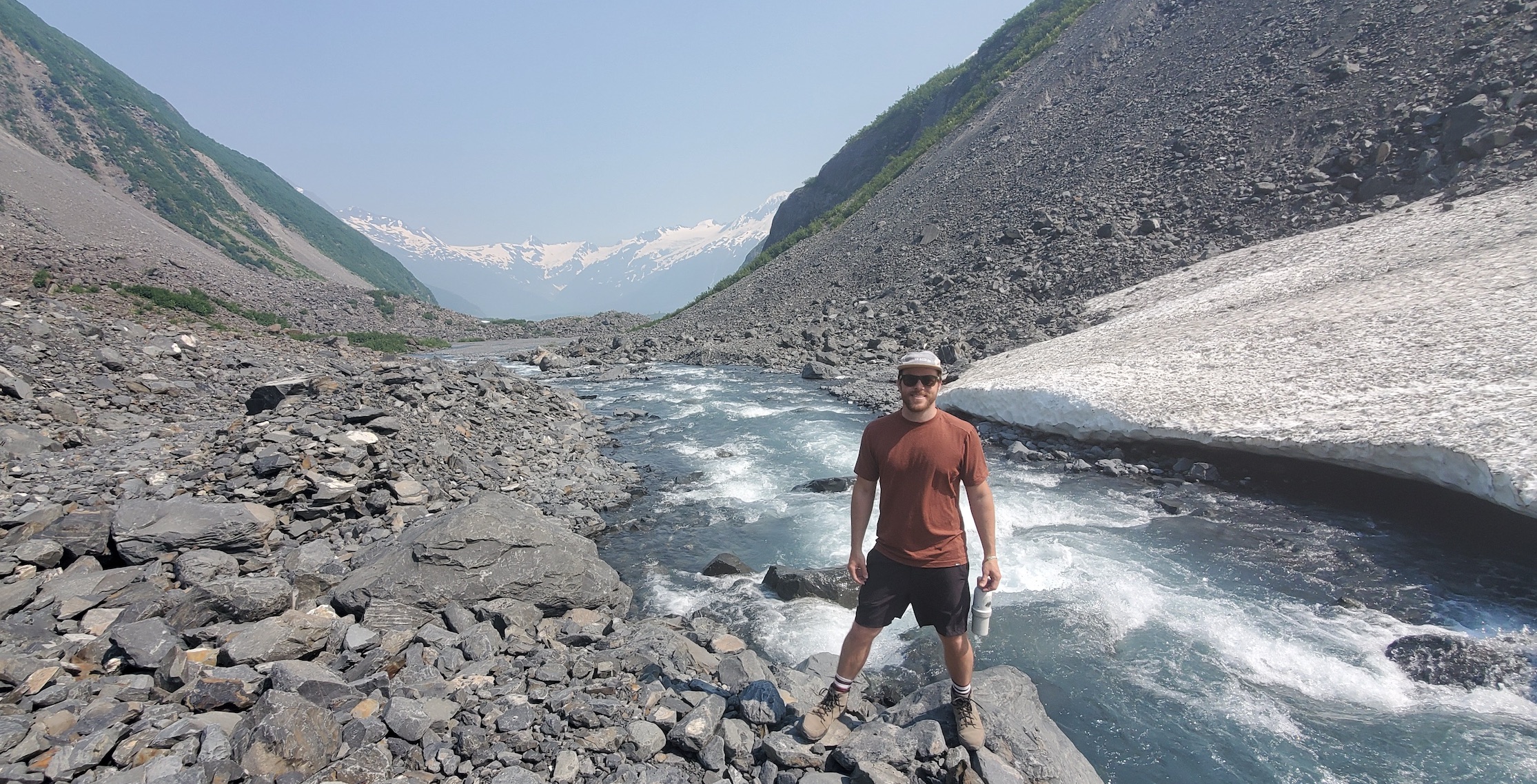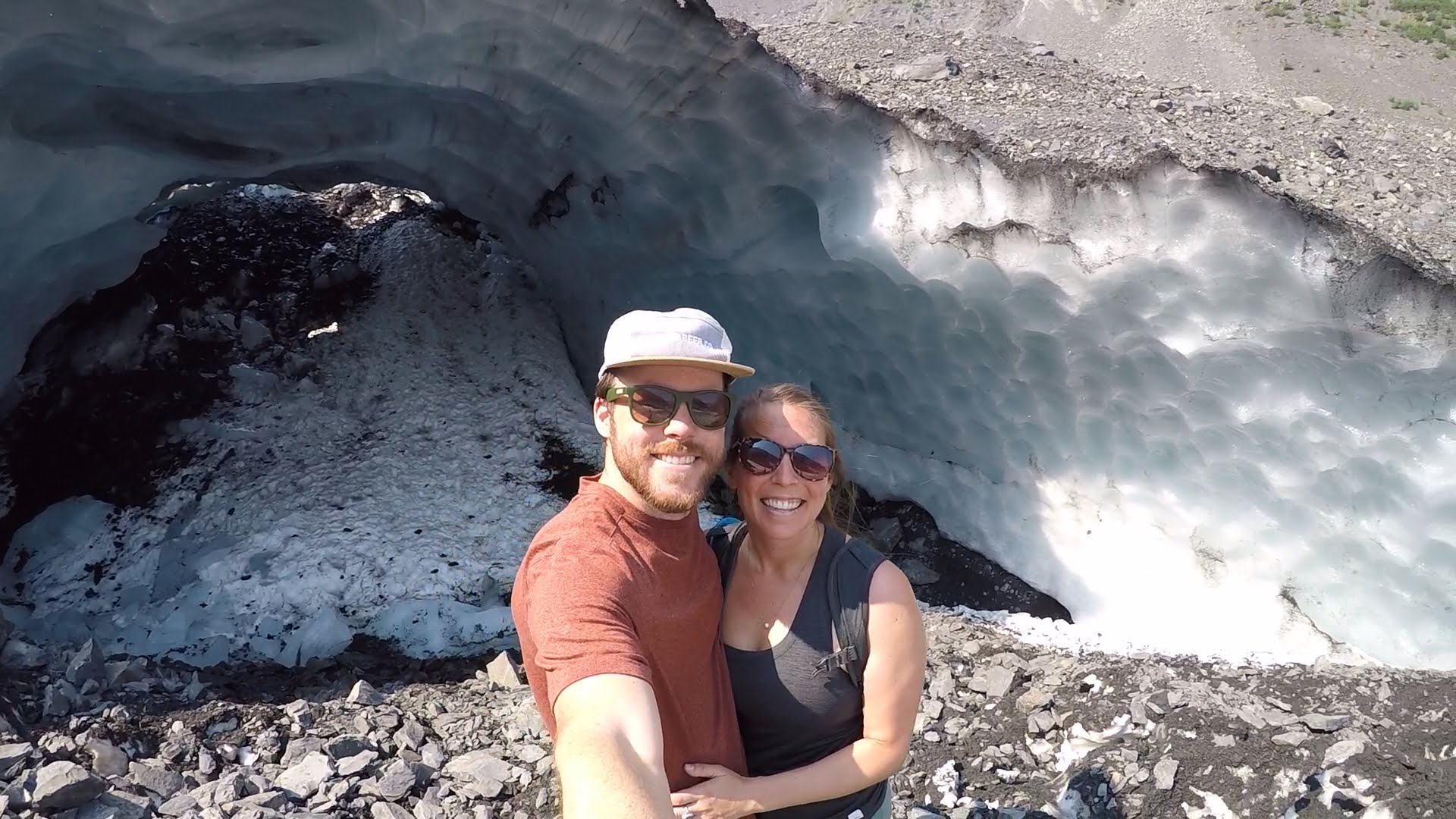 We also enjoyed biking the Trail of Blue Ice path that took you past a few glaciers along Portage Road.
Hope, AK
Hope is an adorable historic town that my friend recommended to us specifically for the campsites on the Turnigan Arm where you can watch the drastic tides roll in and the Seaview Cafe within walking distance where there is live music and delicious fish and chips.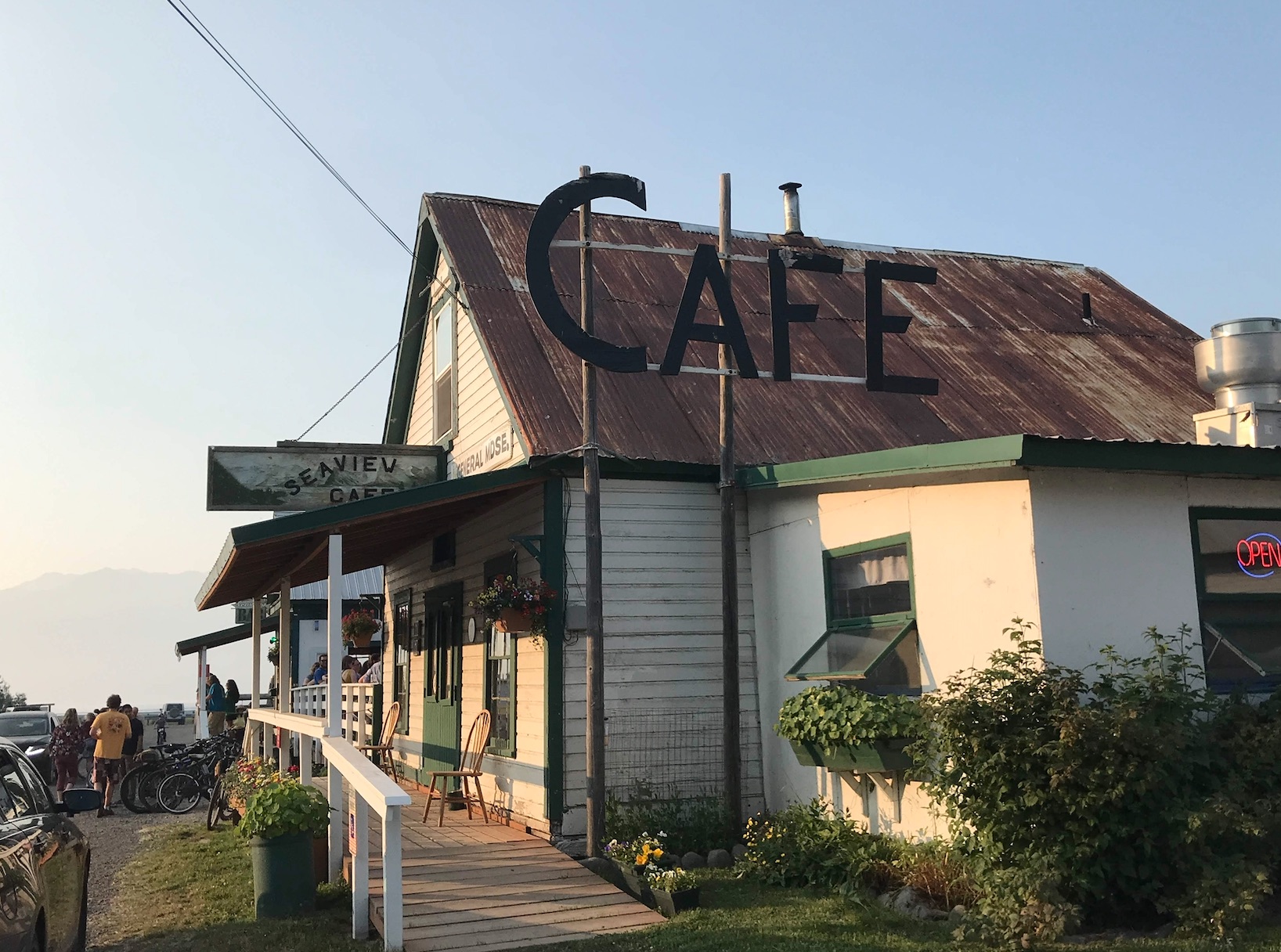 While we were enjoying our fish and chips we ran into a friend from our hometown in Tennessee which just blows my mind. We enjoyed the live music and dancing crowd before settling into our campsite overlooking the Turnigan Arm.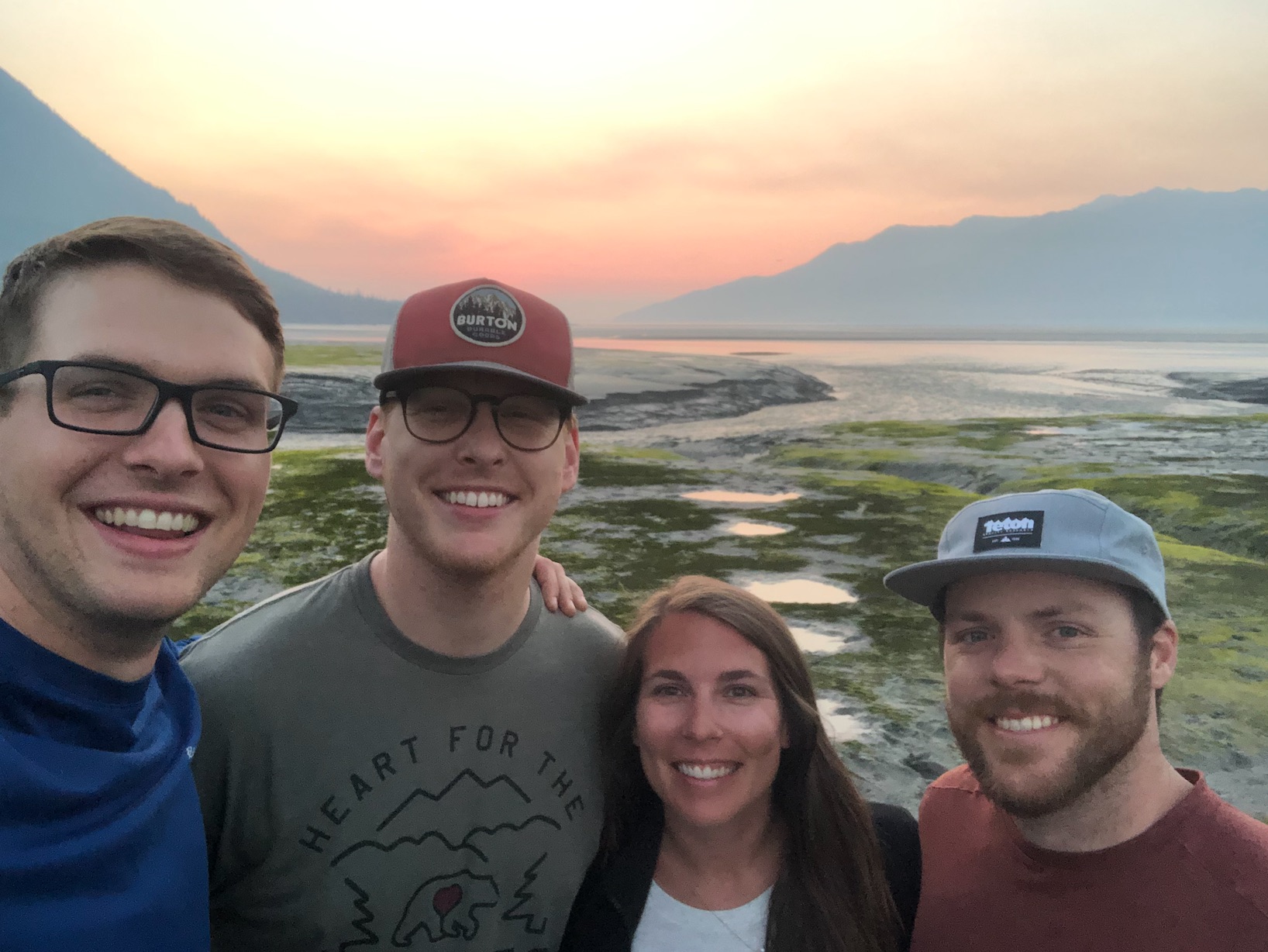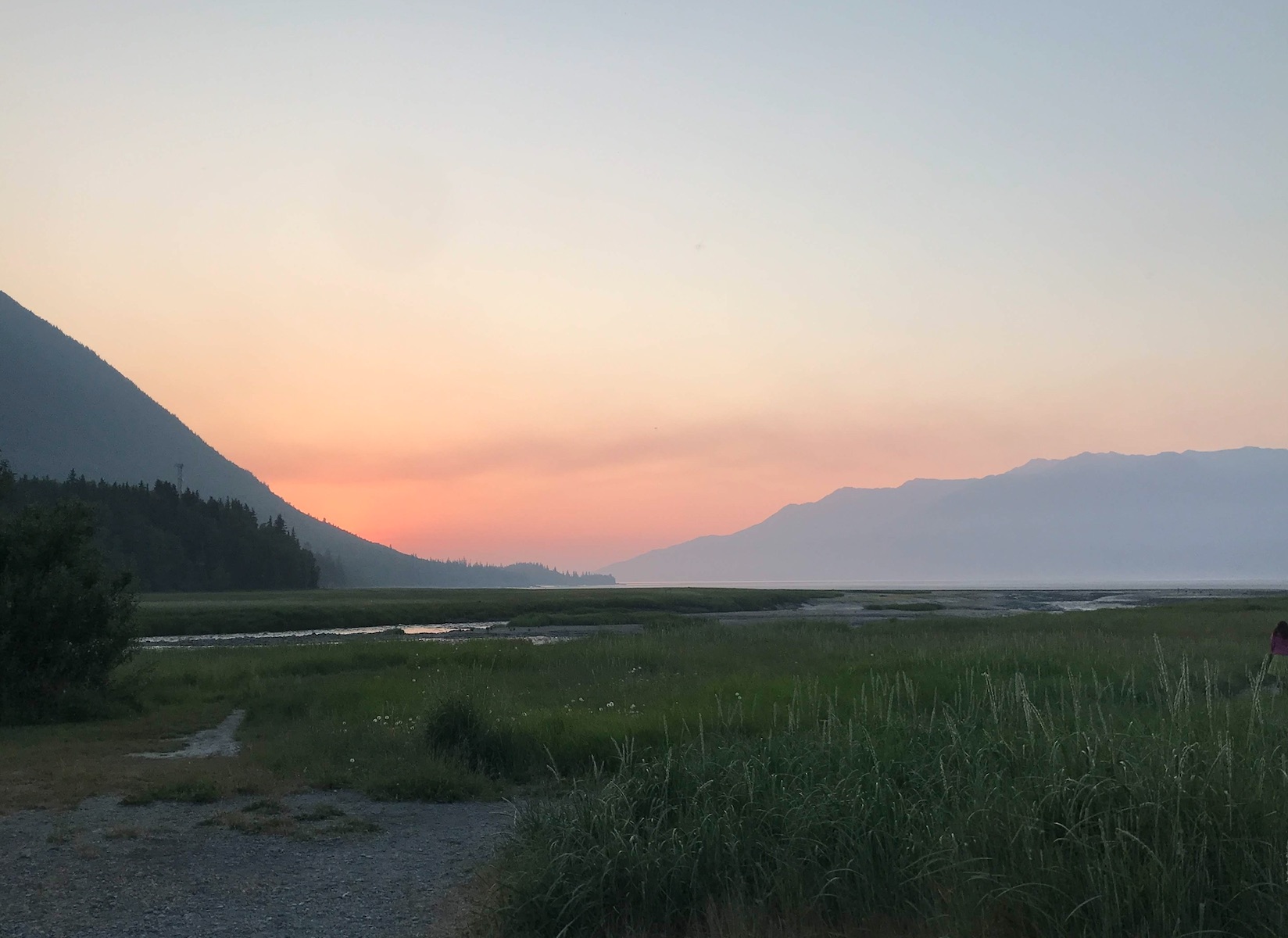 Matanuska Glacier
Our first offical stop in Alaska was a visit to Matanuska Glacier. It is the only roadside accessible glacier in Alaska so naturally we had to drive the van right on up to it. We did a self guided tour to the glacier but they do have guided tours that take you farther onto the glacier to safely view some crevasses. I had only seen glaciers resting in the bowls of mountain tops prior to coming to Alaska so this 27 mile long valley glacier blew my mind.