I have so many words to describe Denali National Park and Preserve and our experience there but if I had to choose one I would say wild, and that is all due to those who defended it, cared for it, and protected it to ensure that it stays that way.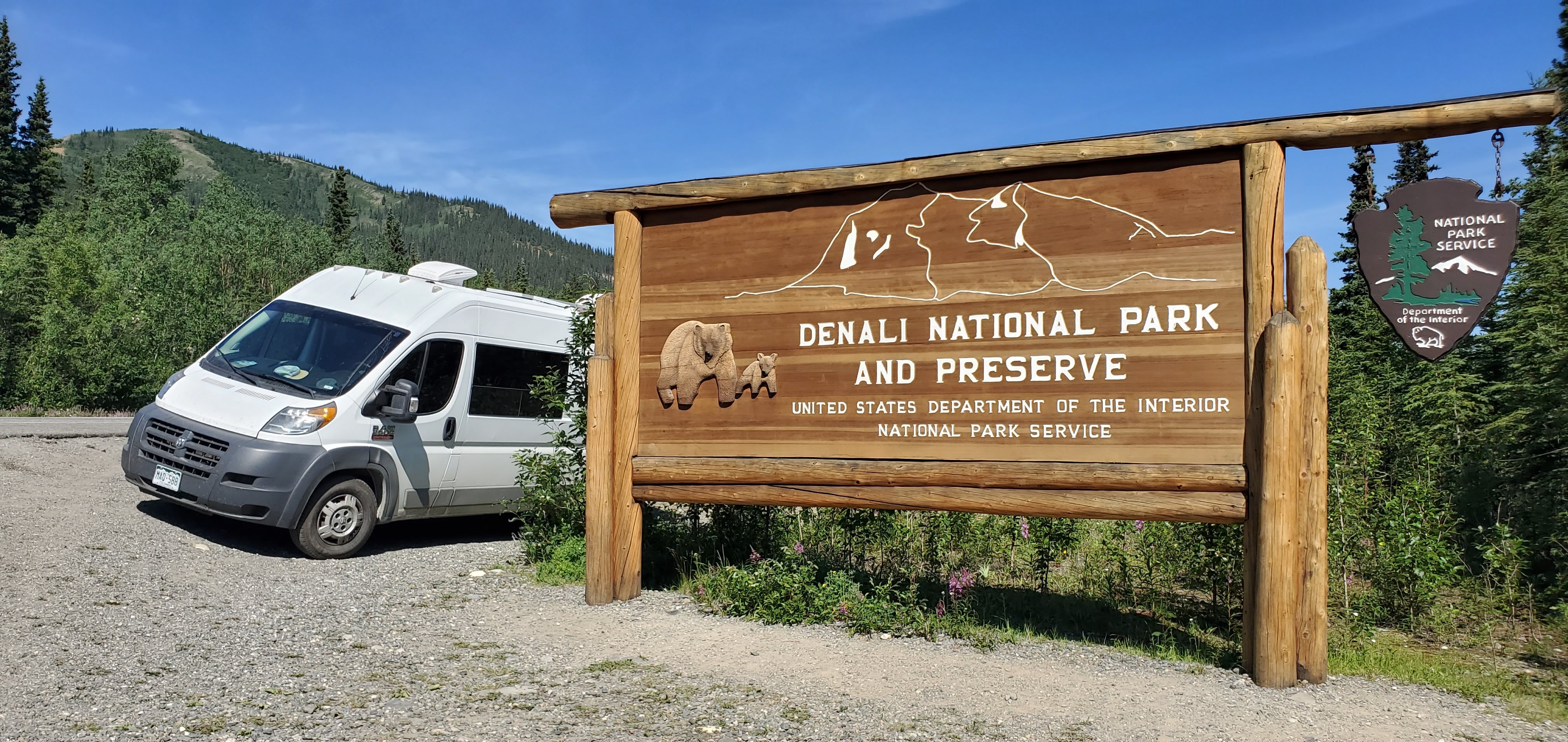 Parker and I love mountains so we were pumped to see the highest mountain in North American with a summit of 20,310 ft. Hundreds of mountaineers attempt to summit the mountain each year. Denali is the Athabascan name for "the high one" and I was immediately in awe of it as it passed in and out of our sight the entire drive up to the park. We were lucky. Denali is elusive and only shows a glimpse of itself to 30% of visitors. We were in Denali 6 days and only saw the mountain 2 of the days due to smoke from the forest fires.
Charles Sheldon came to Alaska when it was still a US territory, before there were even roads and realized that the Denali Wilderness should be preserved and kept wild. Denali is the only national park with a working sled dog kennel. Each dog runs over 1000 miles each winter and are used to help transport supplies and materials, contact winter visitors, and bring scientists to remote areas of the park for research.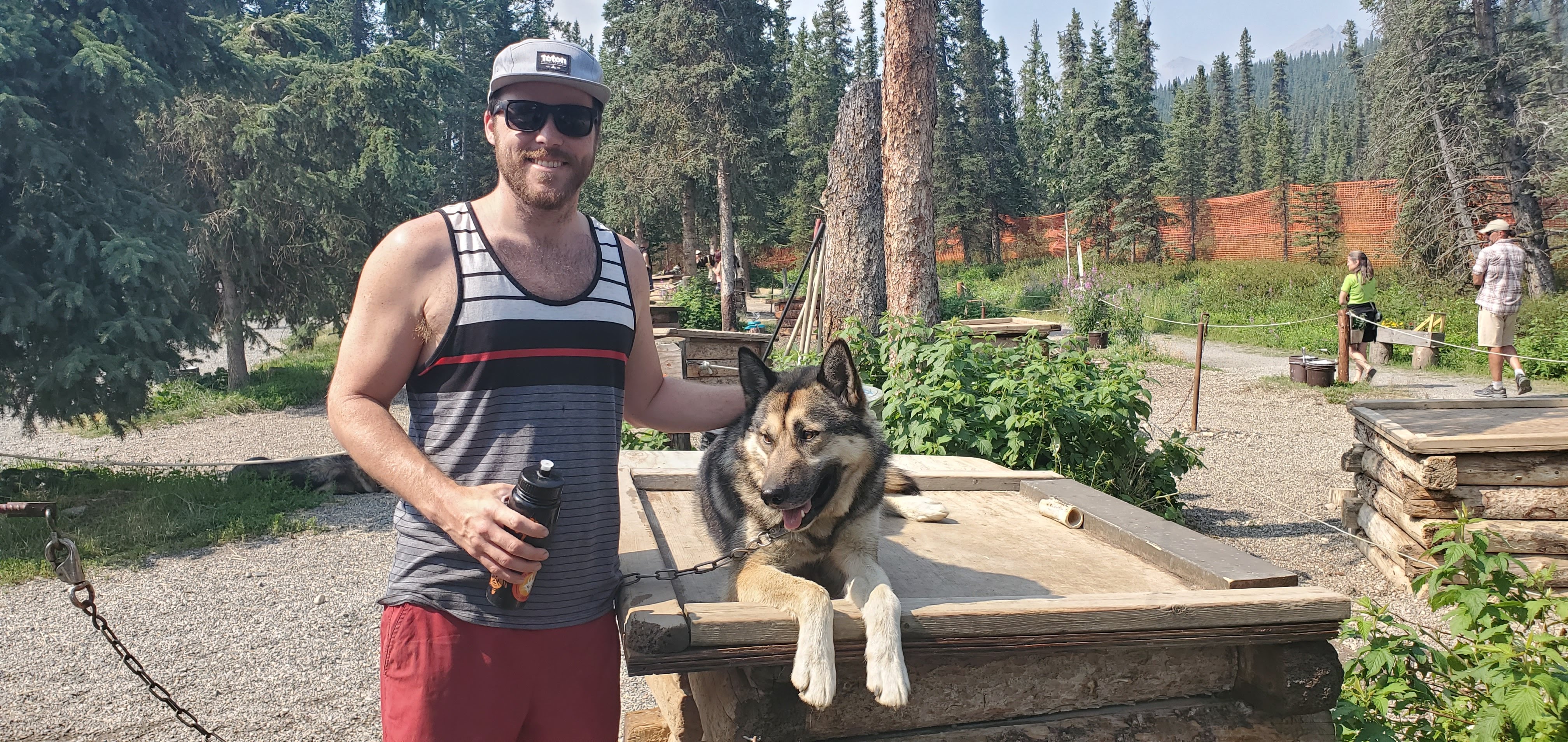 In the summer, a 92.5 mile (mostly) gravel road is the only access into the park, however private vehicles are only allowed up to mile 15. There is a bus system that takes visitors past that point to reduce traffic and roadside disturbances so you can actually see wildlife undisturbed in their natural habitat.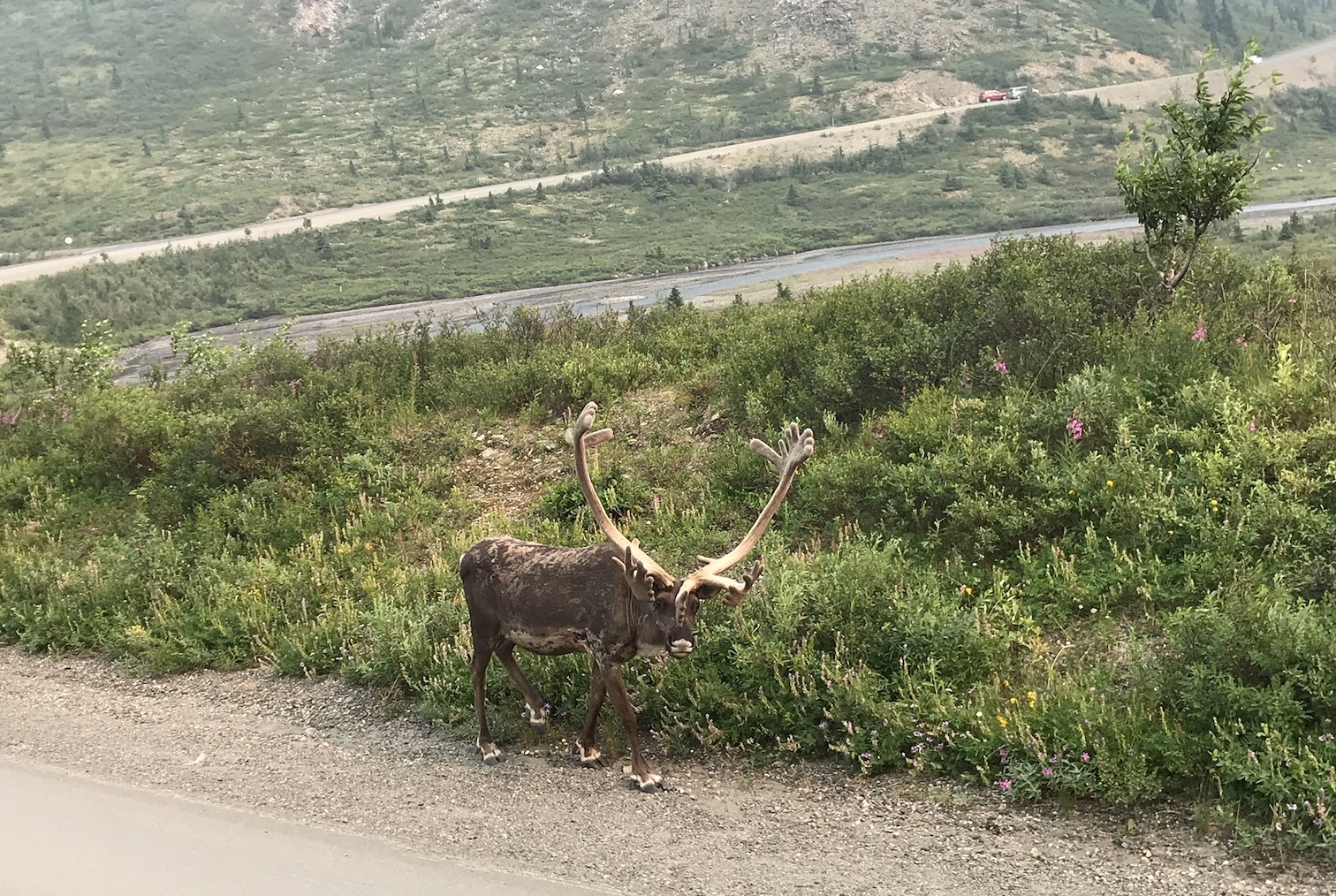 We decided we wanted to see more of Denali than the bus ride so we got permits to backpack into the backcountry and camp for 2 nights. The park requires backpackers to watch a backcountry safety video that showed us what to do in basically every bear encounter scenario, how to properly store your food in a bear box and leave it in a safe distance from both your cook site and camp site, and how to safely cross rivers and creeks.
We are reminded to pack it in, pack it out and leave no trace.
We set out for our backcountry unit on the 11 am bus. By some random coincidence we find out there is another couple on our bus that are hiking through our unit. Four hours later, we reach our stop at mile 68 on the park road just past the Eielsen Visitor Center. We watch the dust kick up as the bus drives away, leaving us alone in the wilderness.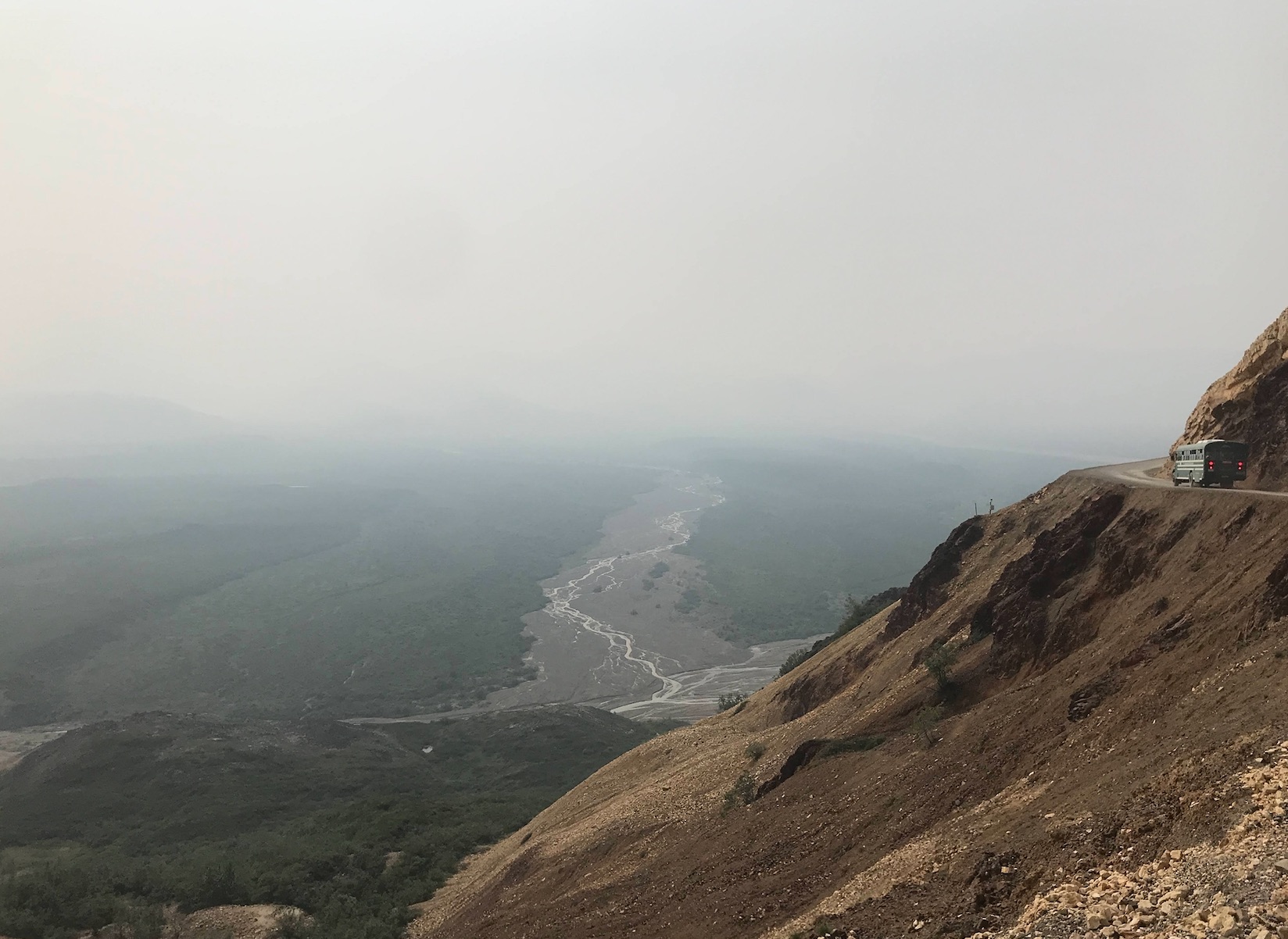 We all look at each other and start bushwhacking our way down to the gravel bar below us. We find out the couple, IG: @the.vandersons, are also living in a 2015 Promaster Van which is pretty frickin' cool.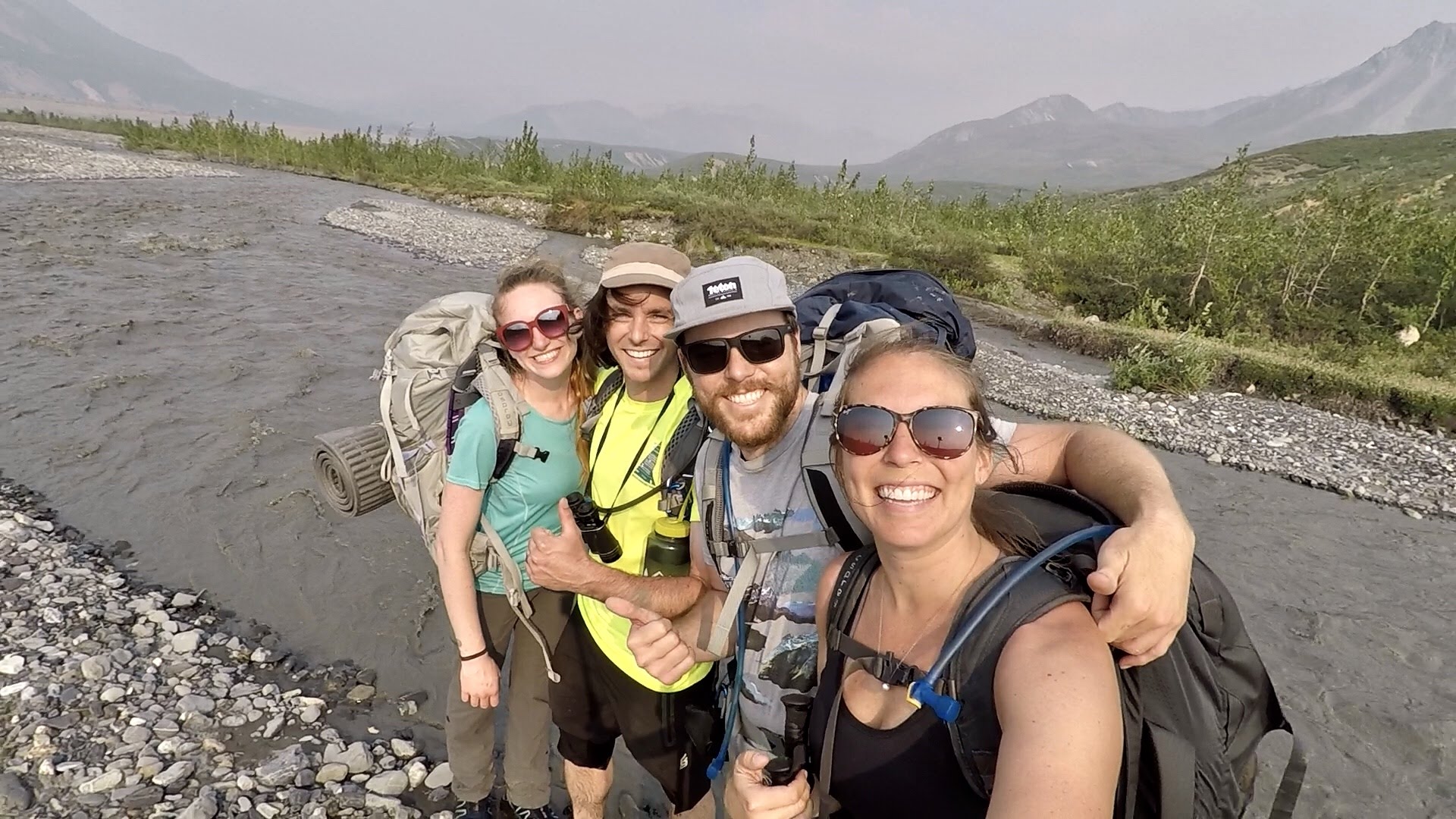 We make it to the gravel bar and walk across it to our first river crossing. We see a caribou in the distance but focus in on the river at hand. Parker glances up again and notices a momma grizzly and 2 cubs walking toward the caribou maybe 200 yards away from us. We all raise our hiking poles to look big and the bears glance over at us but keep their same path. One of the cubs sees the caribou and starts to run after it but is separated by a braid of the river. He splashes into it but the caribou has time to get away.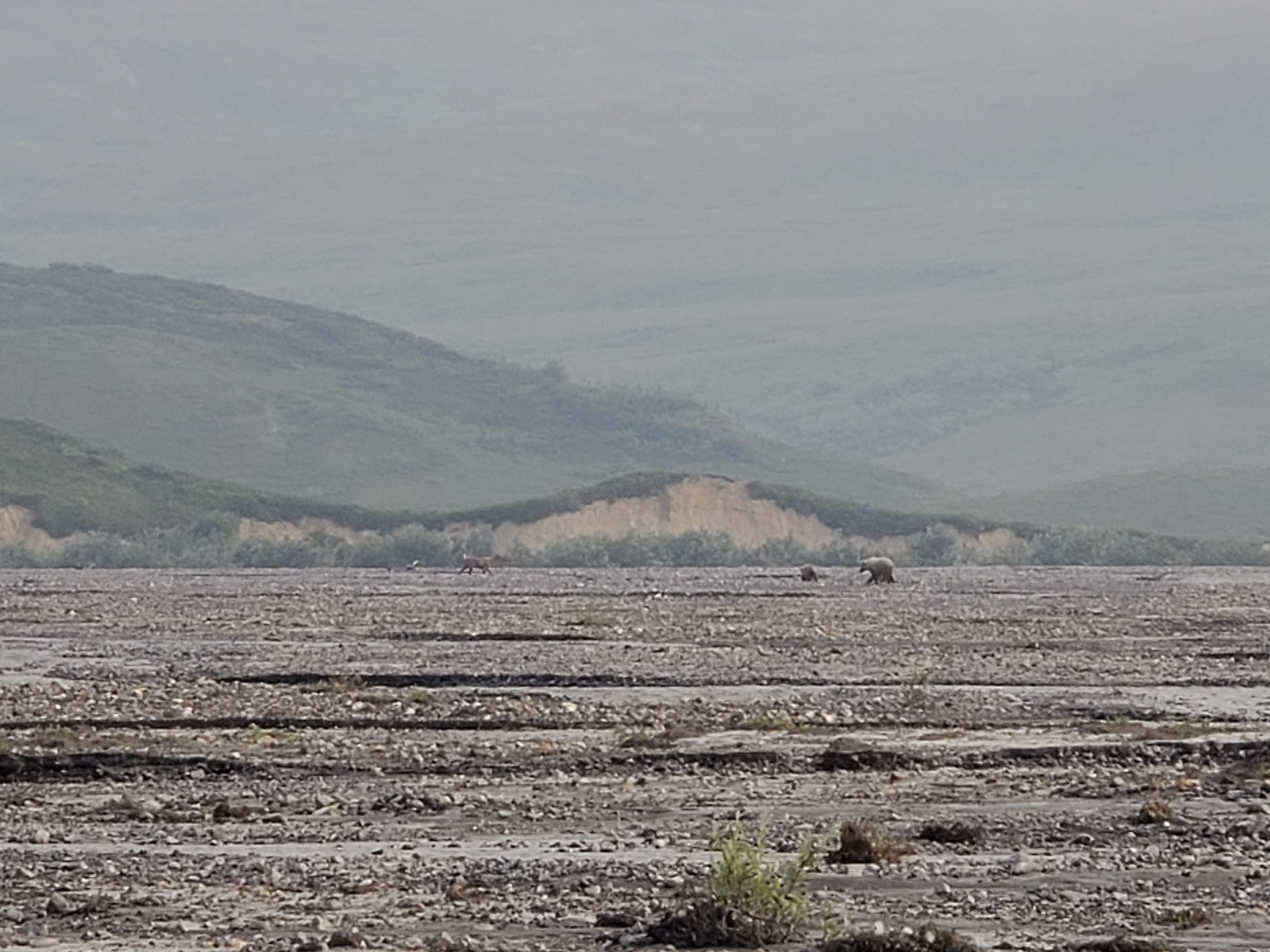 We cross the river without problems followed by a deeper crossing at Glacier Creek.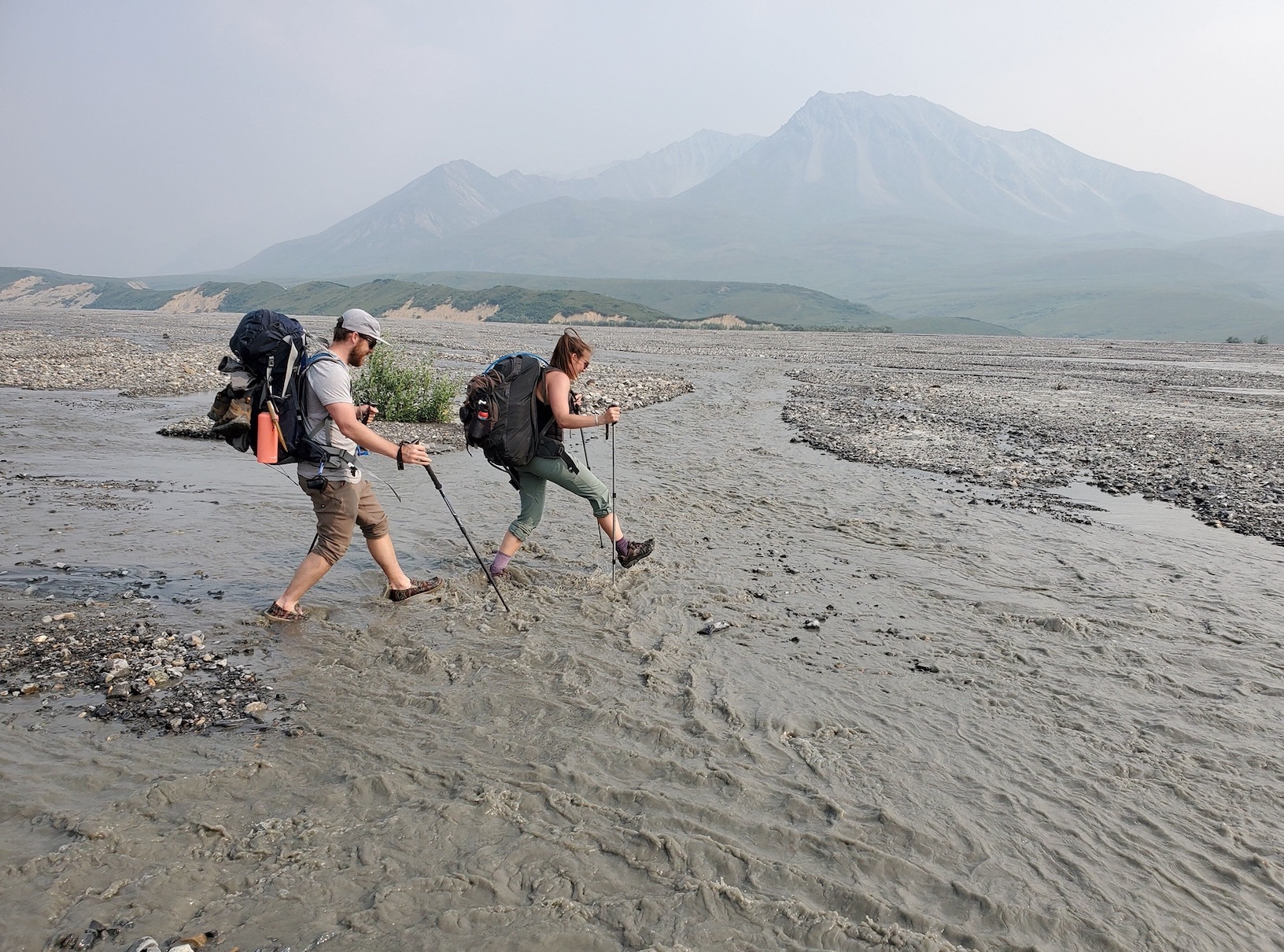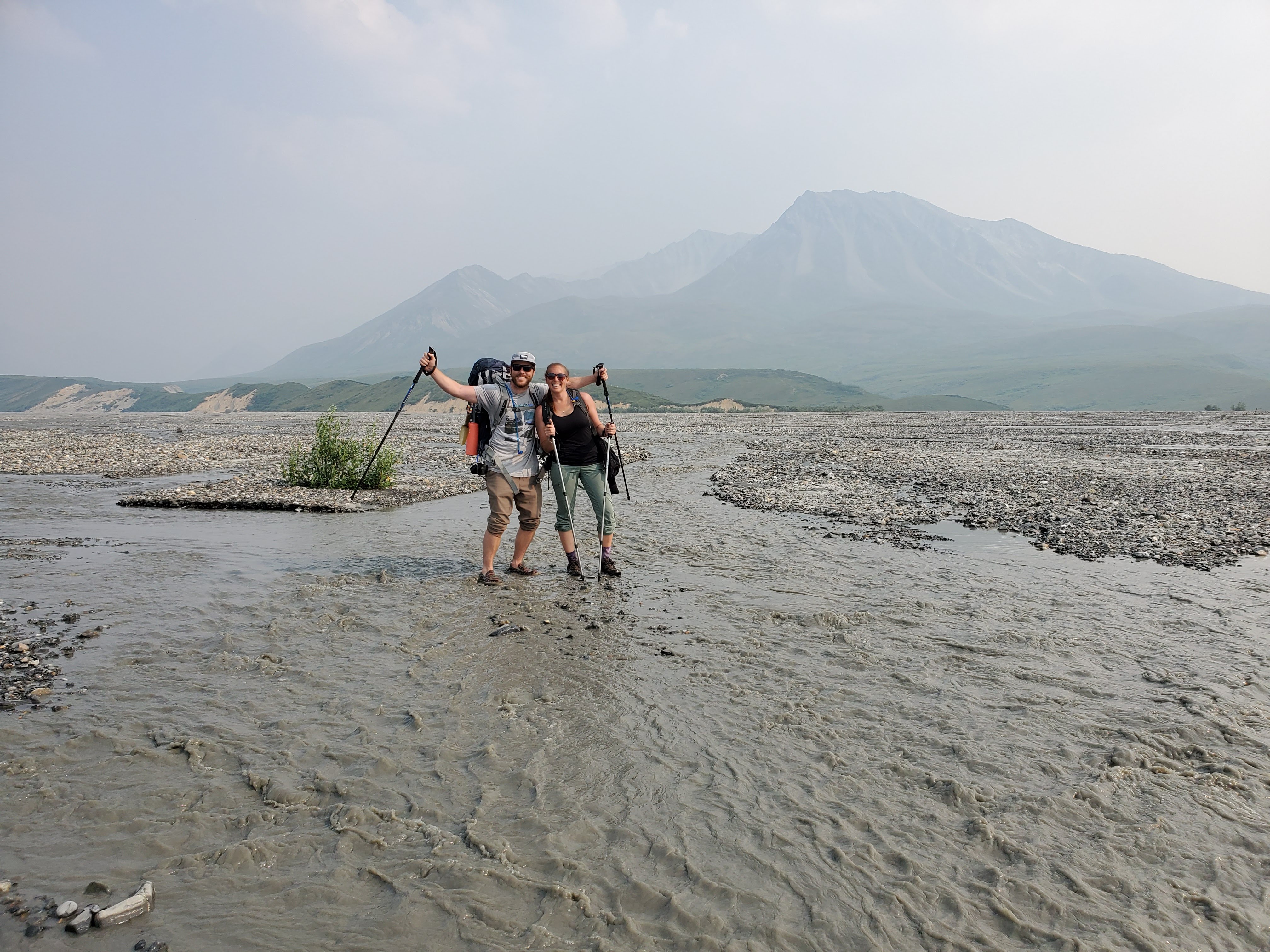 We follow the creek deeper into the Denali Wilderness until a valley opens up and we find a spot to make camp on a gravel bar by a creek with clear water. It's 11 pm, not that you would know it by the sun as it feels like it doesn't even set here. We were so exhausted though we fell right to sleep.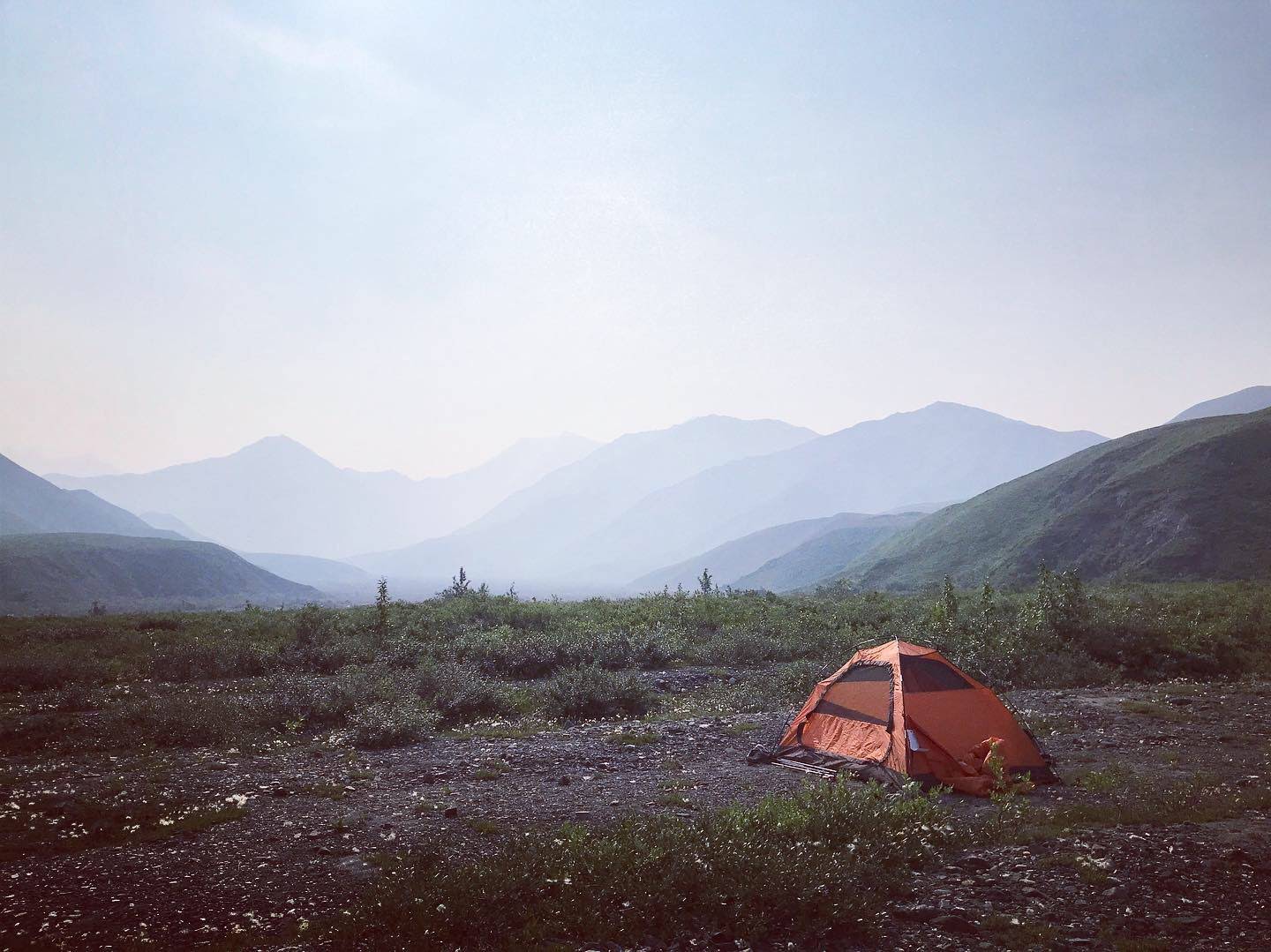 We wake up in the morning and head over to our cook site. We see a caribou half a mile away. While we were drinking our coffee the caribou starts sprinting toward us. We get up and wave our hands telling it to go away. It stares at us and then runs off. We go back to our coffee and think, "Well, that was weird."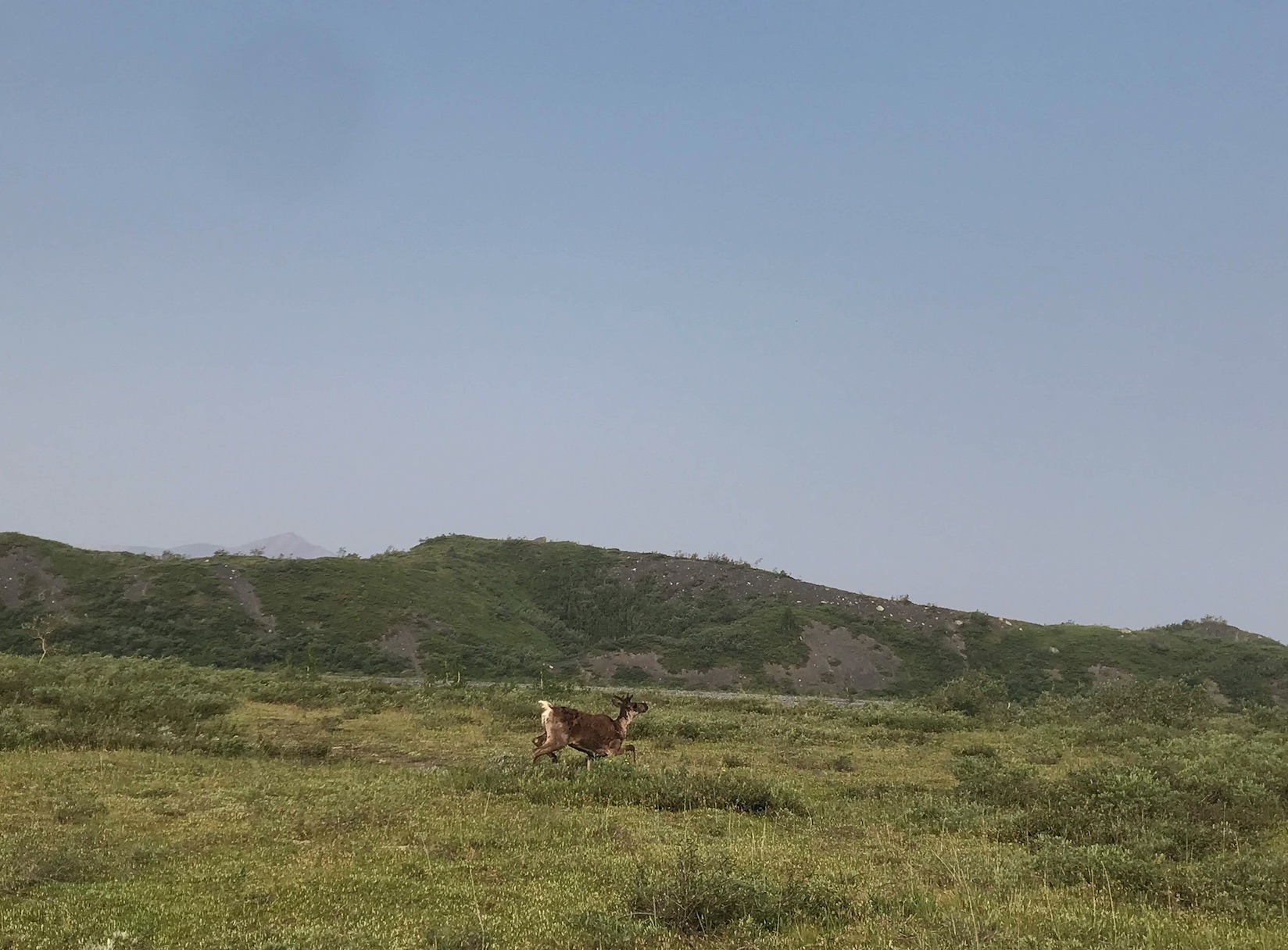 I scan the horizon and see another caribou in the distance running. I look at Parker and say, "What the heck are they running from." Sure enough in the far distance, probably a mile away, there are 2 bears. We pack up our food and take our daypacks and head deeper into the valley. We end up seeing the bears again and there are 4 of them and they are BIG, but they are still a safe distance away and don't notice us.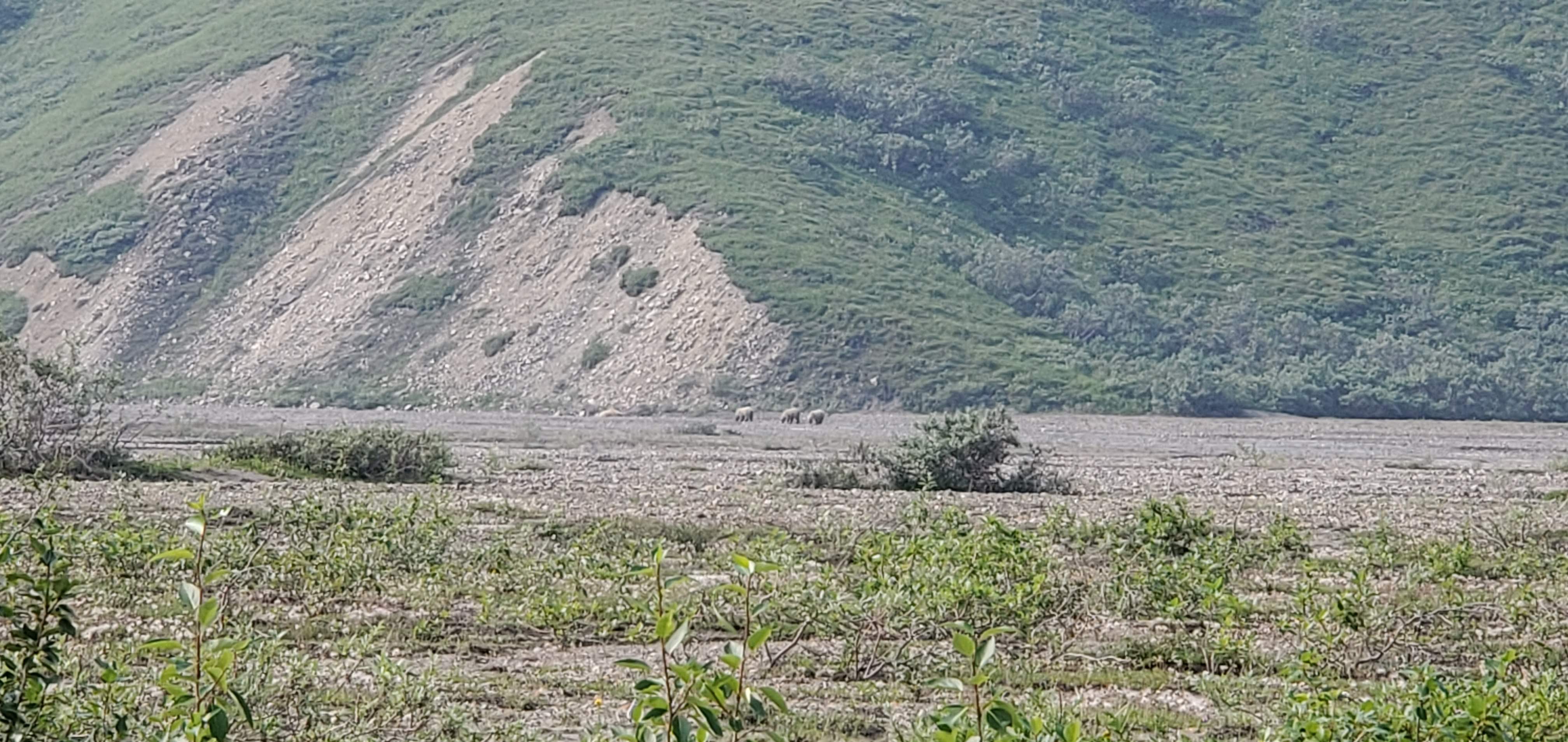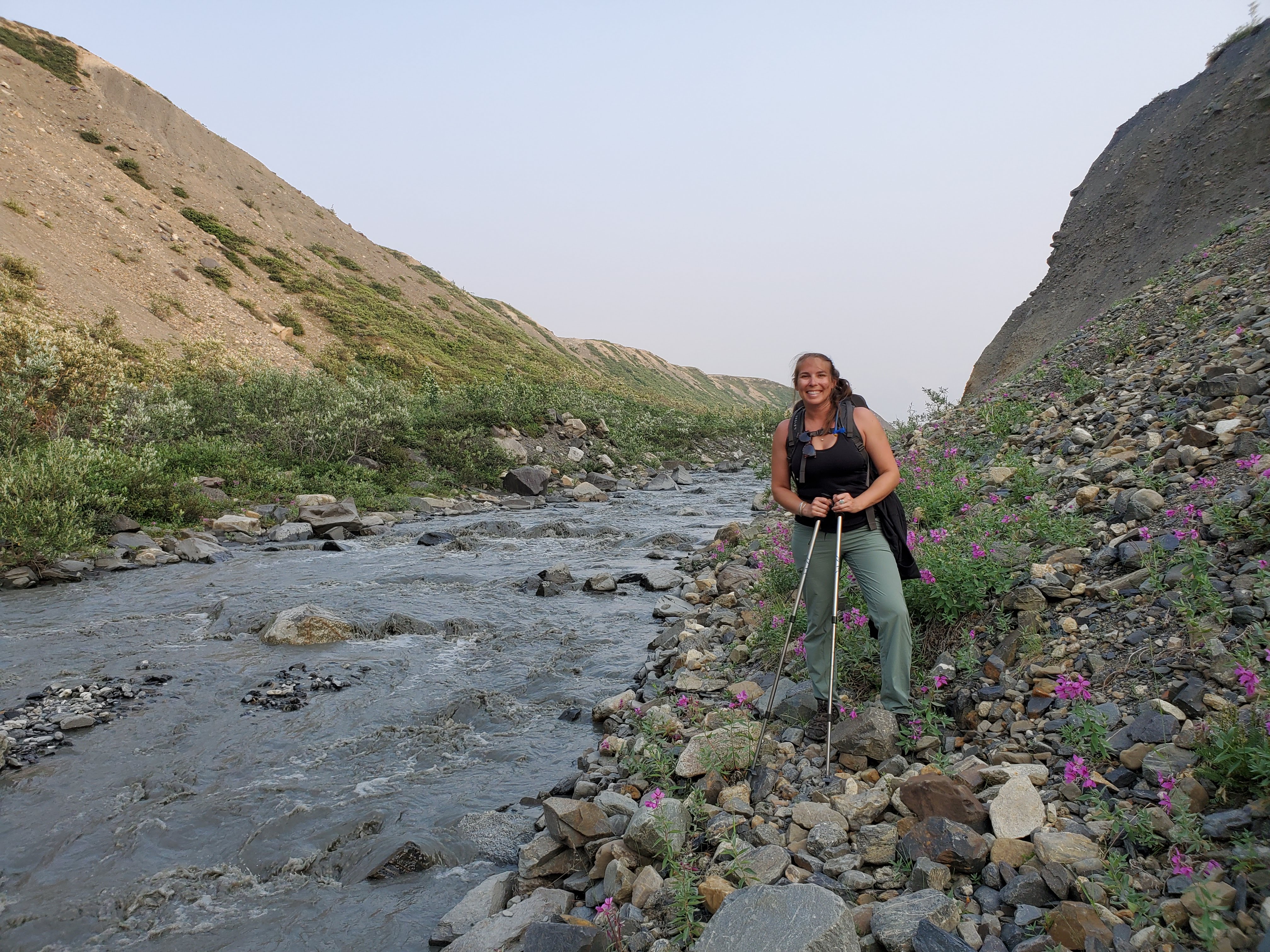 We turned around 3 miles in when we reached a mountain with a glacier on it.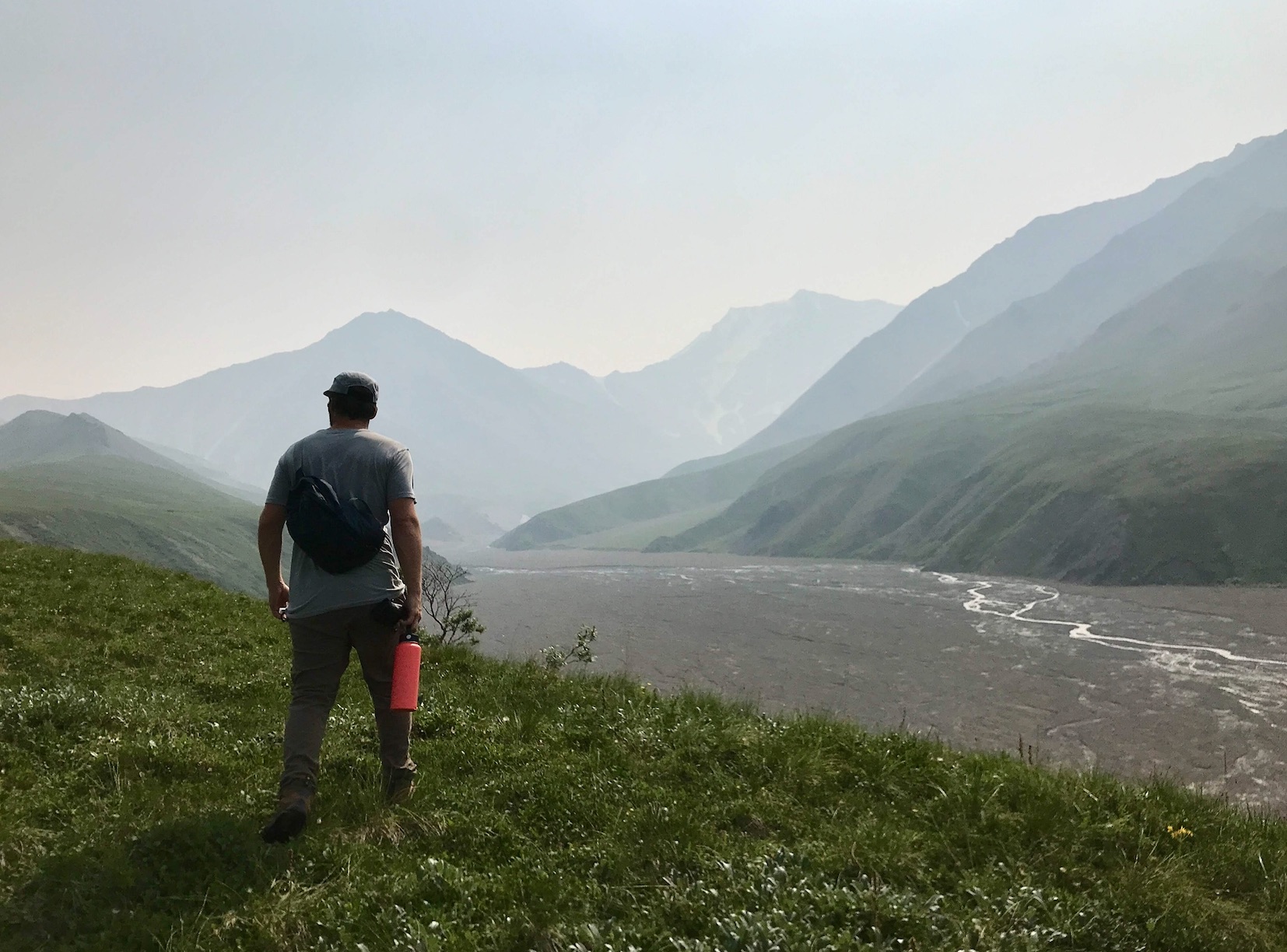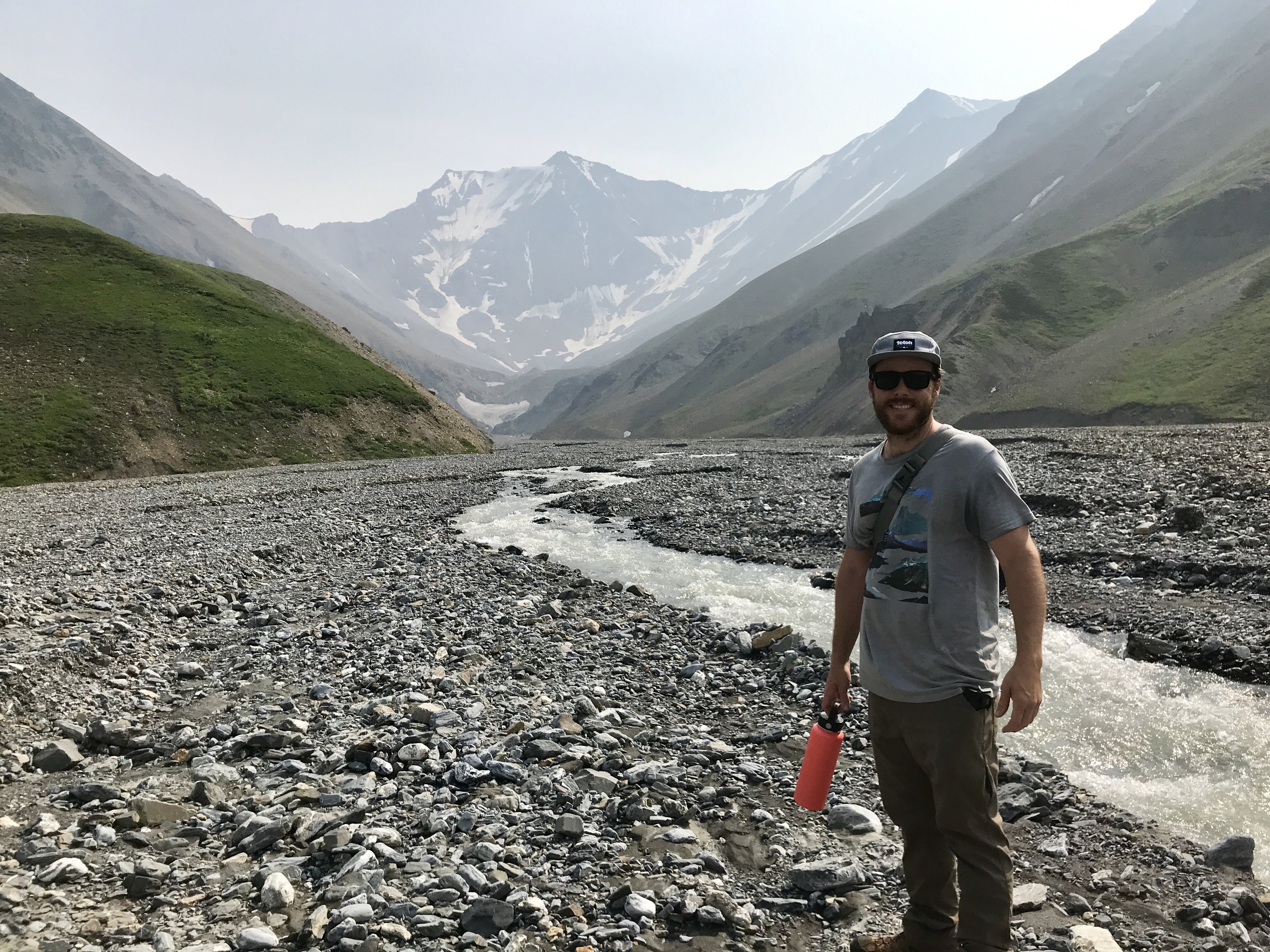 We made it back to our campsite and head to the creek to filter water for dinner. This was our first time using our new LifeStraw gravity filter and to be honest we didn't love it. It leaked where the tube attaches to the bag and filtered so slow. We will definitely be exchanging it at REI for another brand.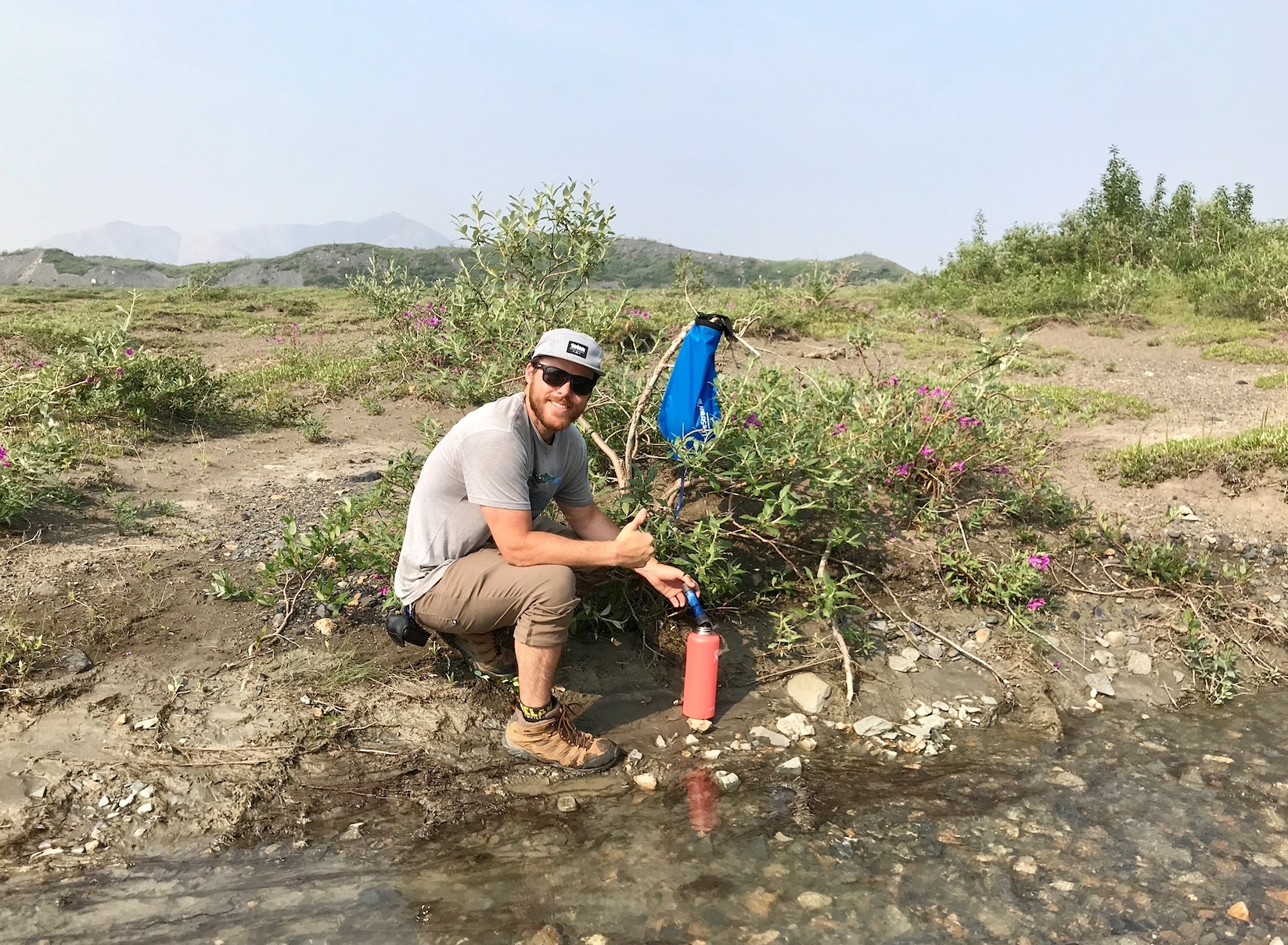 After we finished cooking, we were about to eat our (melted) chocolate covered pretzels for dessert when I hear the sound of rocks falling. I look up and a grizzly is halfway down the gravel hill 25 yards from our cook site. We jump up and start yelling. He looks at us and looks back up the hill then decides to continue down, but alters his path to avoid us (thank goodness). We thought we were about to see if the bear box actually works.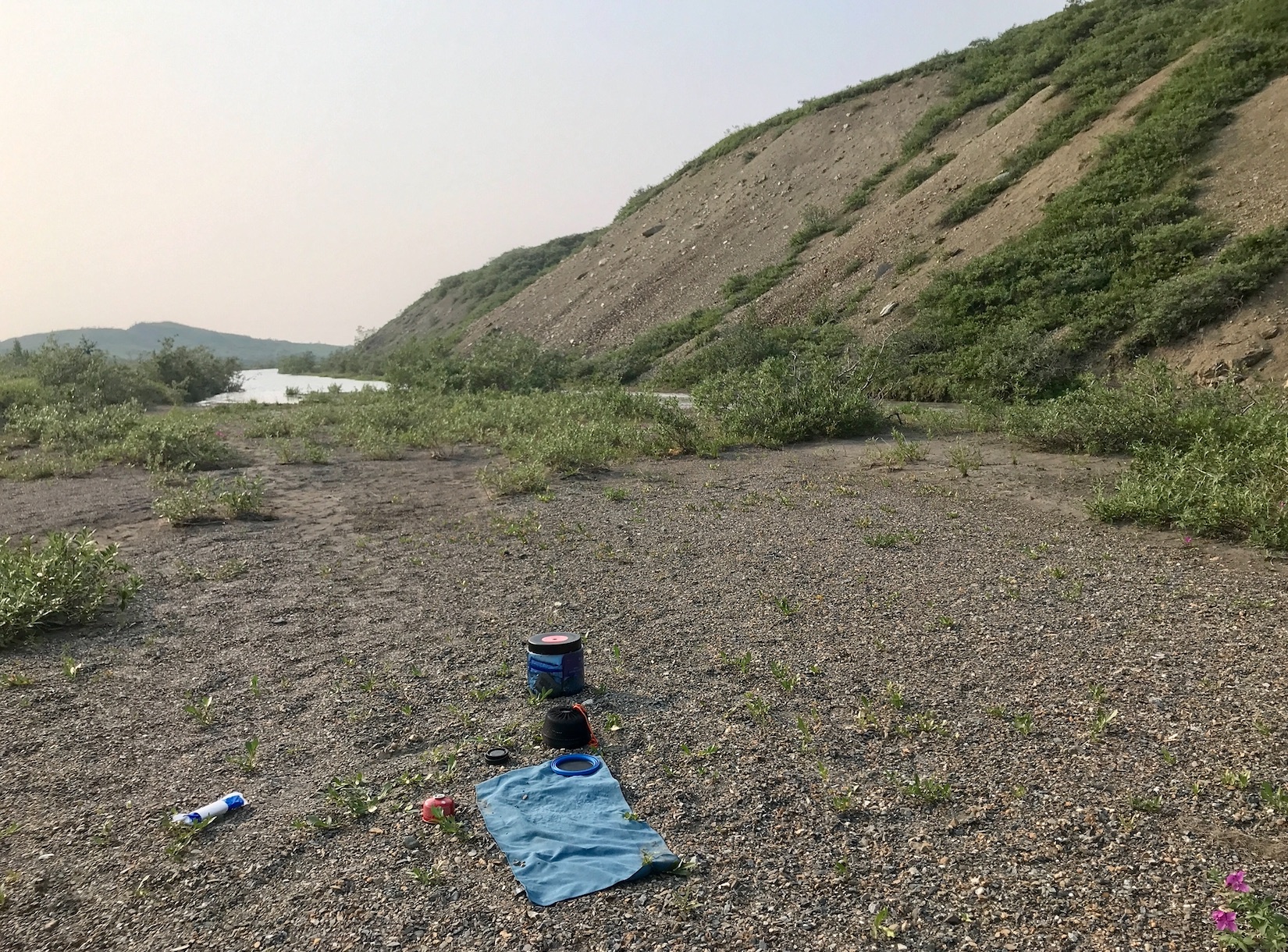 What a crazy wildlife encounter to experience! We shouldn't be afraid to go into the wilderness, but we should be prepared, informed, and aware.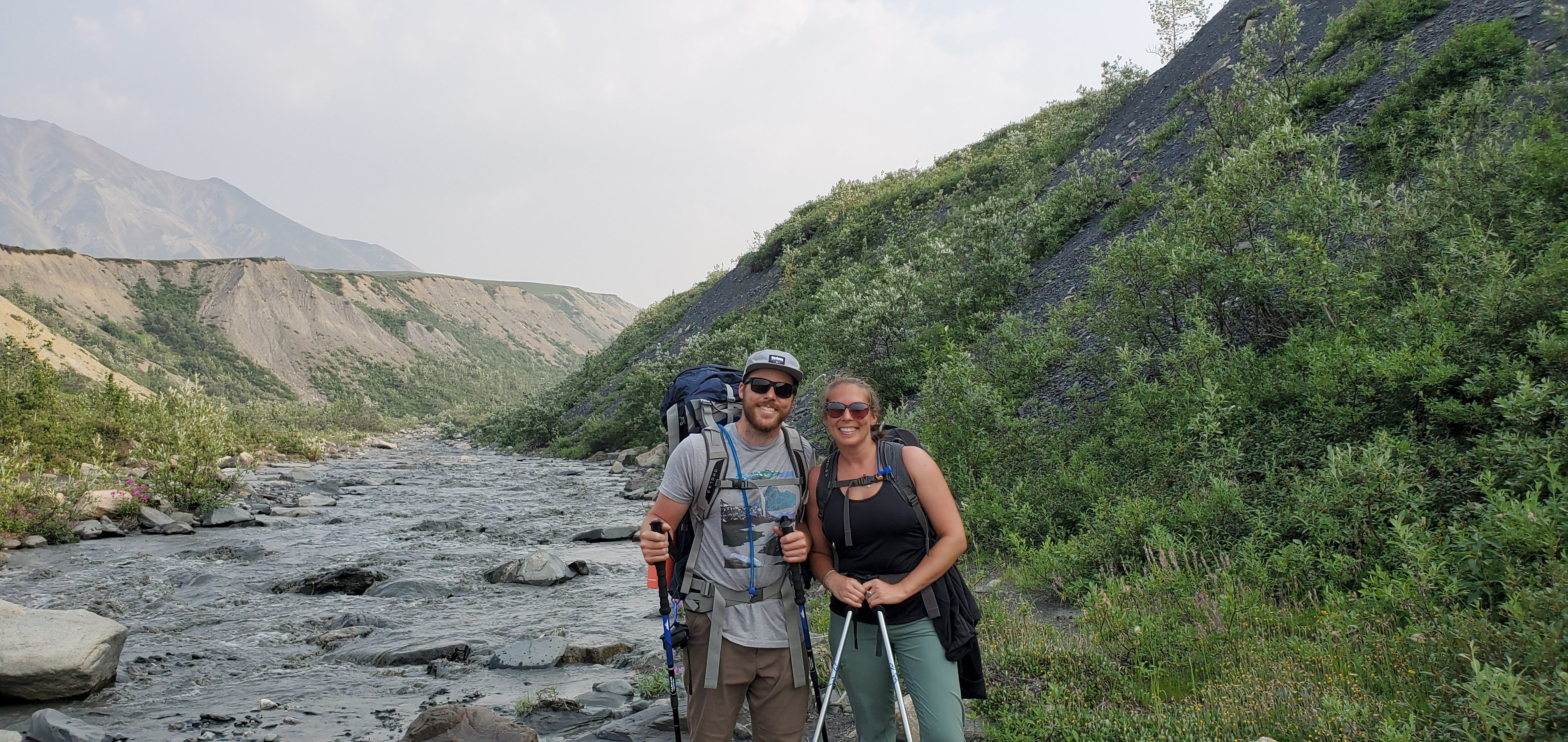 49th State Brewery has an awesome location close to the Denali NP that has a beer garden with the bus from the movie Into the Wild.
We ended up meeting a couple that live in IG: @bluejeanbus there. We had basically been on the same path the past few weeks and had just missed each other in Homer. After a few beers, we realize that we were on the same exact trail in Glacier 3 weeks prior and I actually asked them if they had seen any bears on the trail. What a small world! We leave the brewery to find a camping spot together and continue sharing stories from our time on the road and reminiscing about Denver (they live there too).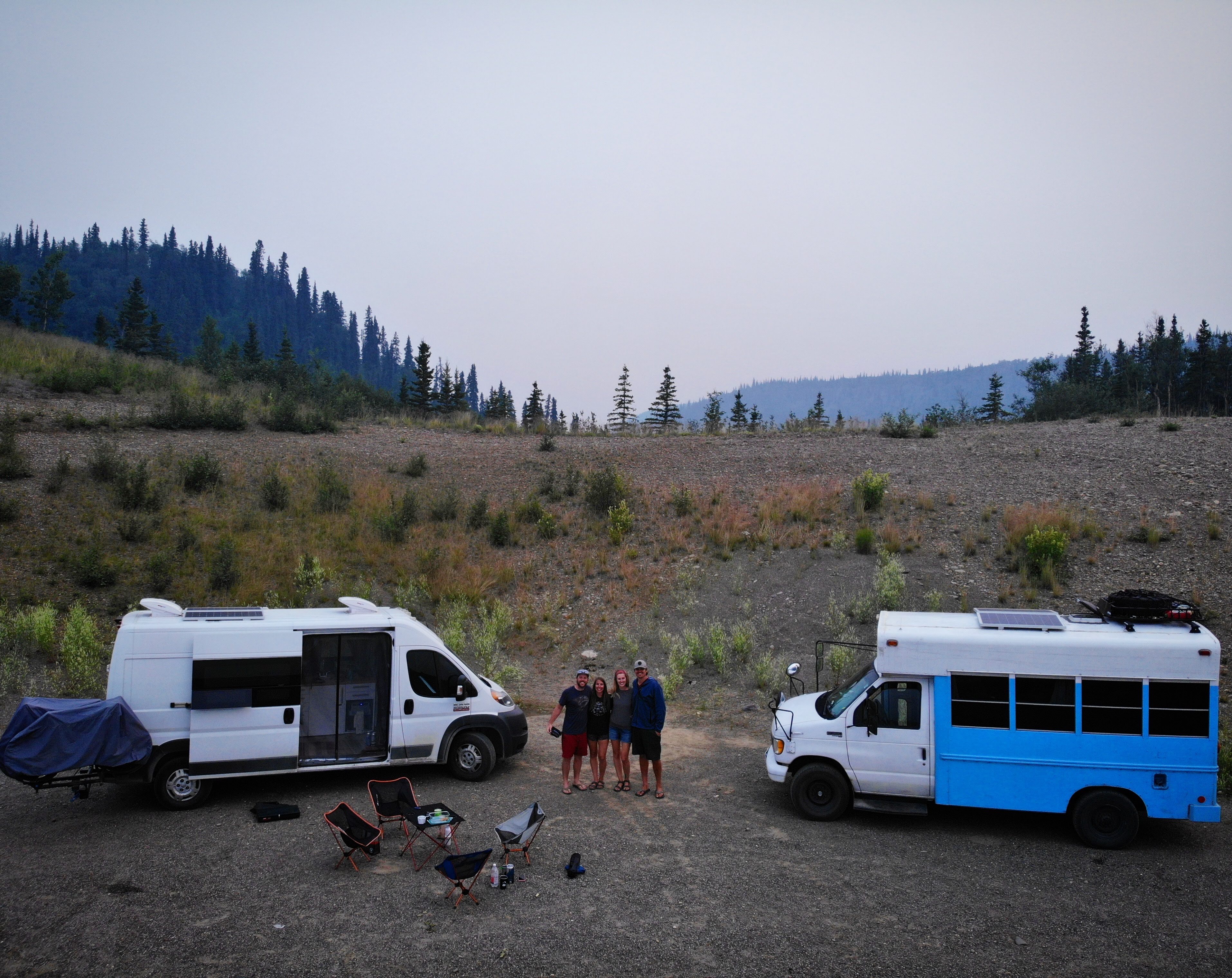 We found community in Denali and it will forever be a special place for us.