Jackson Hole & Teton Valley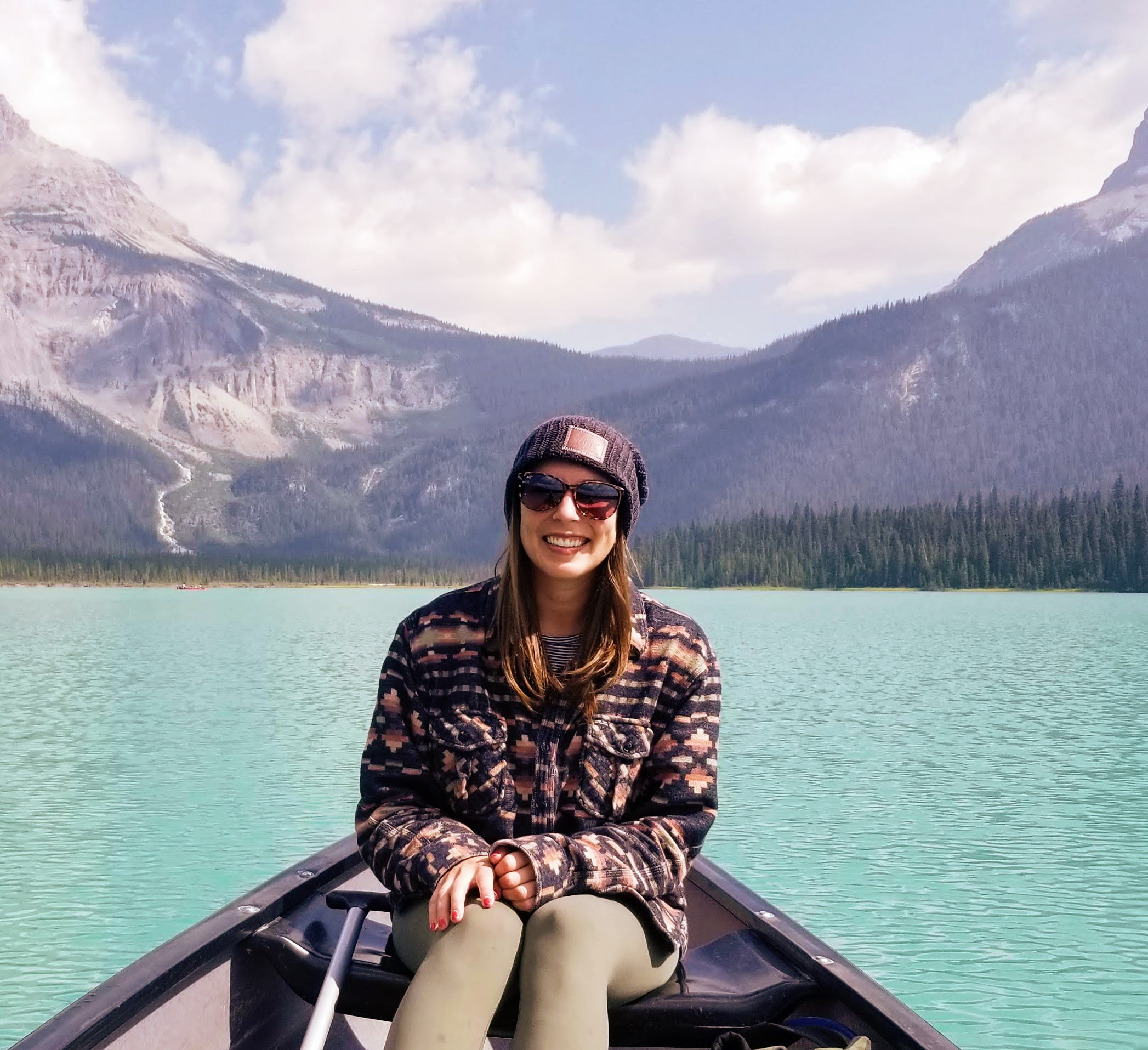 Jess
February 28, 2020
Jackson Hole Jackson is one of our favorite towns. I don't know if it is because it was our first vanlife destination when we set out in the van last summer or whether it's just a magical place, but it feels very special to us.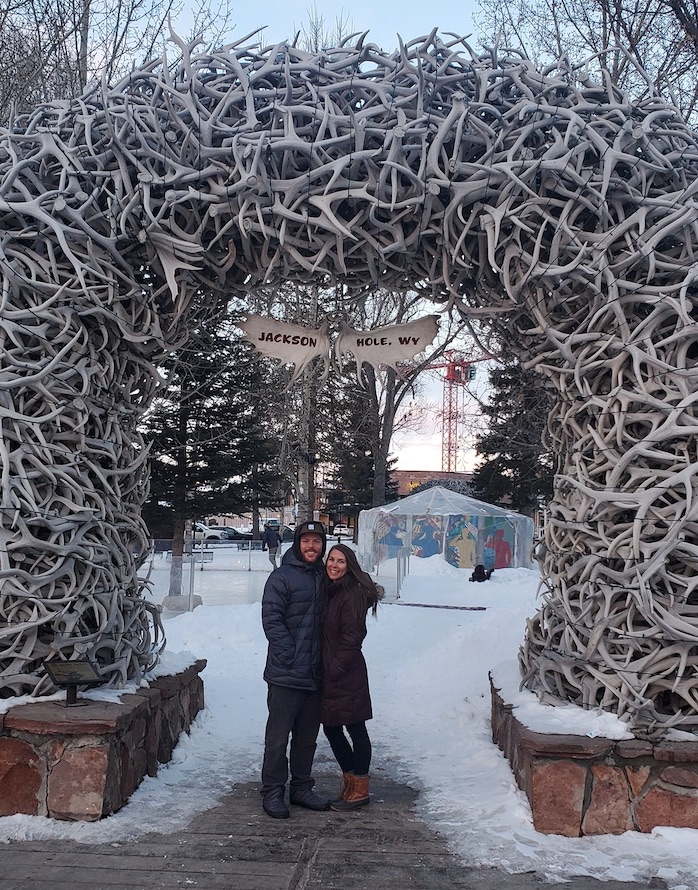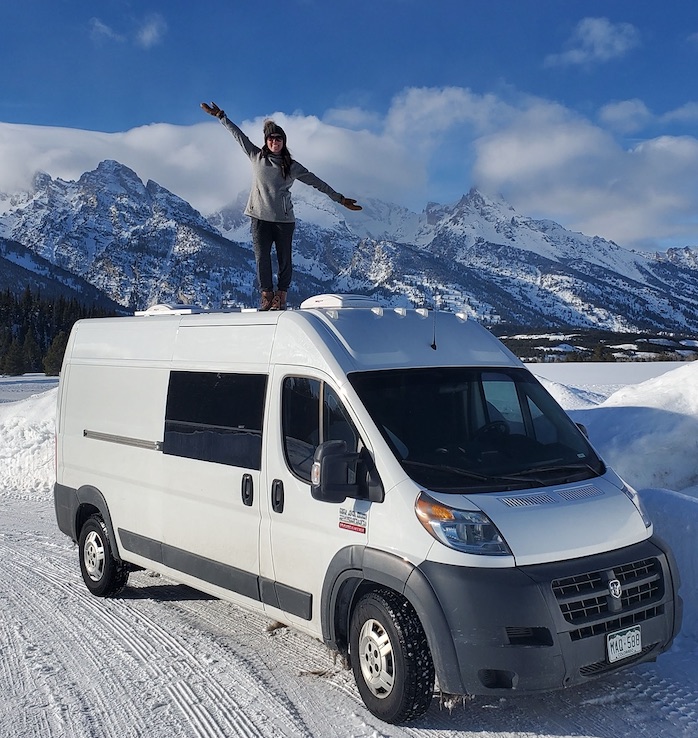 One of our go-to spots is Melvin Brewing. We headed straight there after a snowy and slightly stressful ride over Teton pass and found out it was their annual 2x4 day! Melvin's 2x4 Double IPA has won multiple awards including a few at Great American Beer Fest and on 2x4 day they were on sale for $2.40. Naturally we got two each and at 10% abv we were in a drunken bliss and had to wait quite a while to drive to our camp spot. They share a location with the restaurant Thai Me Up and have a few happy hour specials from 5-6pm. We recommend the crab rangoon and cowabunga rolls!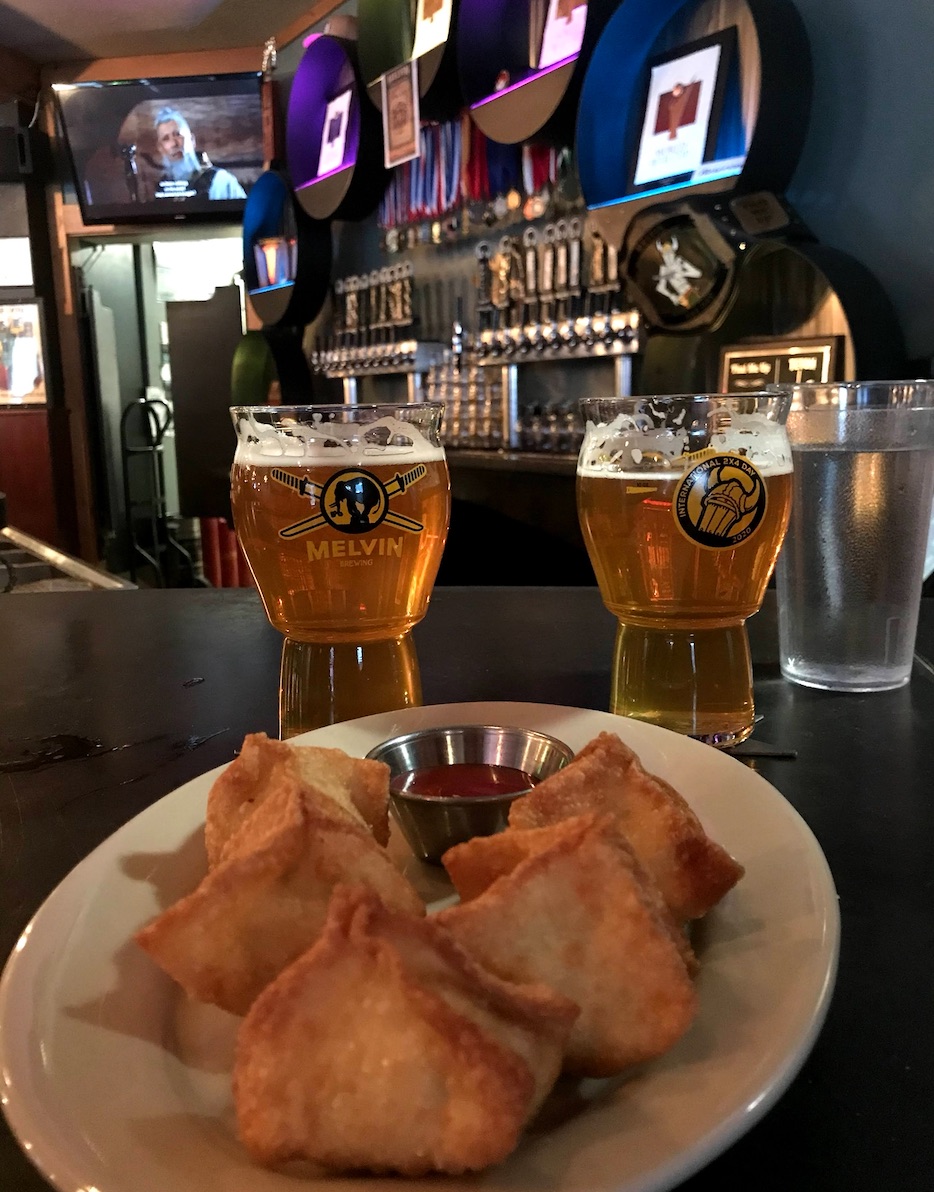 My lovely mother also treated us to a nice dinner to celebrate our engagement. We decided to cash this in at Local Restaurant and Bar. We had visited here last summer but had split a steak because $$$ so we were super excited to go all out this time. But it is SO worth the splurge and we highly recommend it. Reservations are recommended but they do take walk-ins in their bar area which has a really nice vibe. They also have a happy hour special on drinks and burgers from 4-6pm if that sounds like more your style.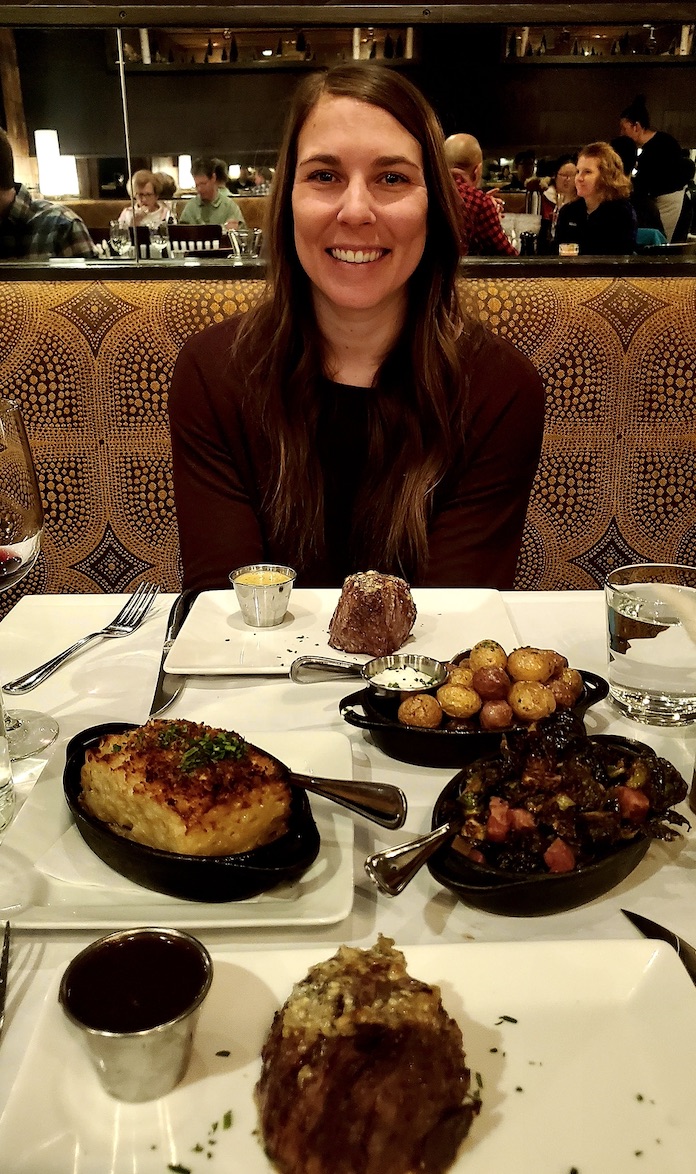 Teton Gravity Research (TGR) is another must on our list! Their location on the square shows their Wild Jackson Hole film every hour on the hour except for 7pm where you can choose one of their ski films to watch and get you excited to shred on the mountain. Be sure to grab some swag!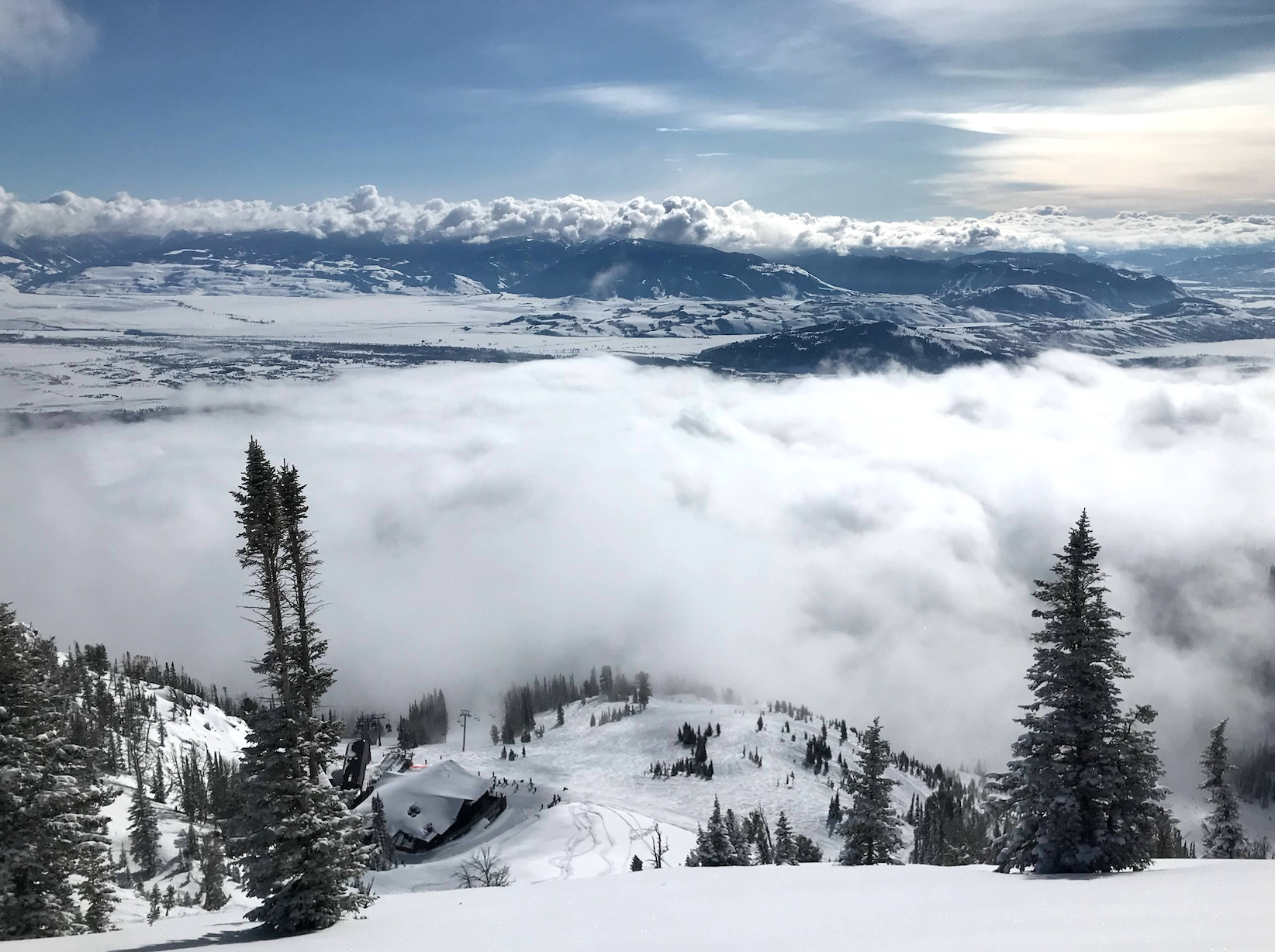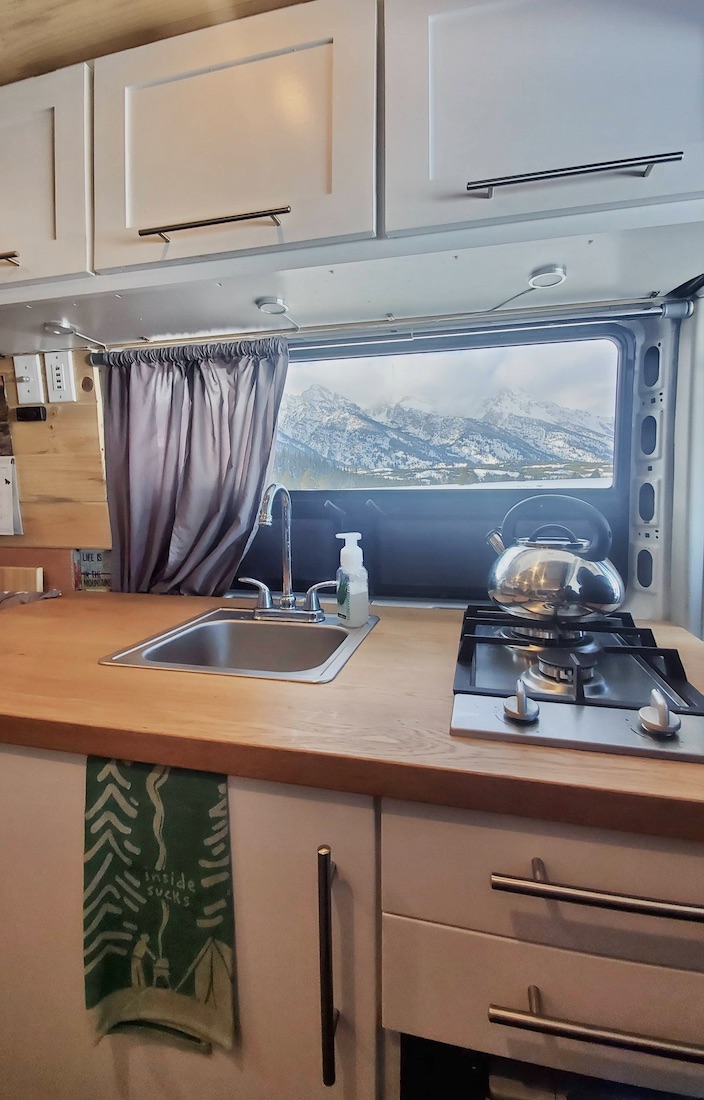 Jackson Hole has so many good runs but a few of our favorites were the Alta Chutes, Tower Three Chute, Expert Chutes, the Headwall Hike, Hobacks (if there's fresh snow) and Kemmerer for a fast groomer.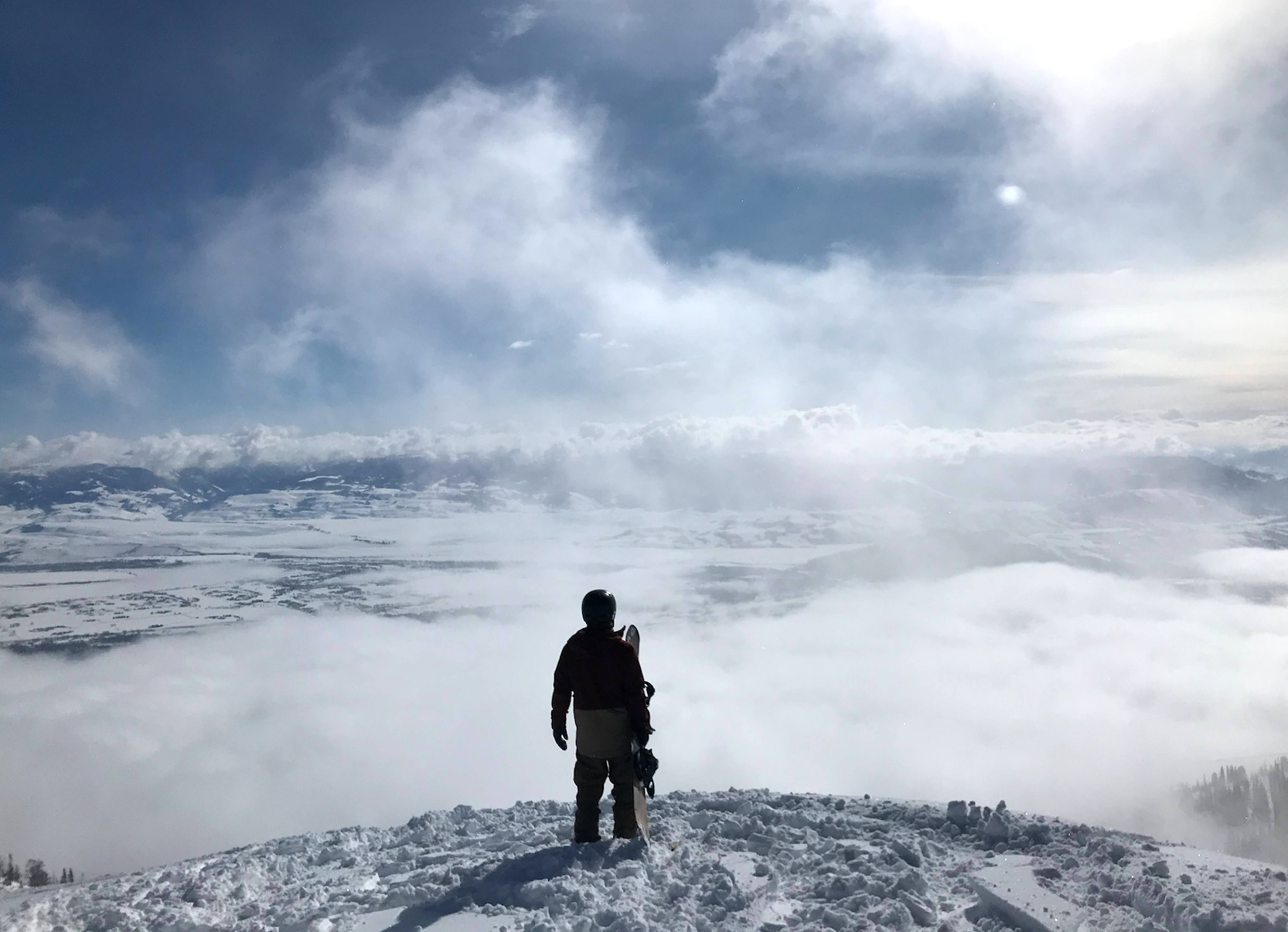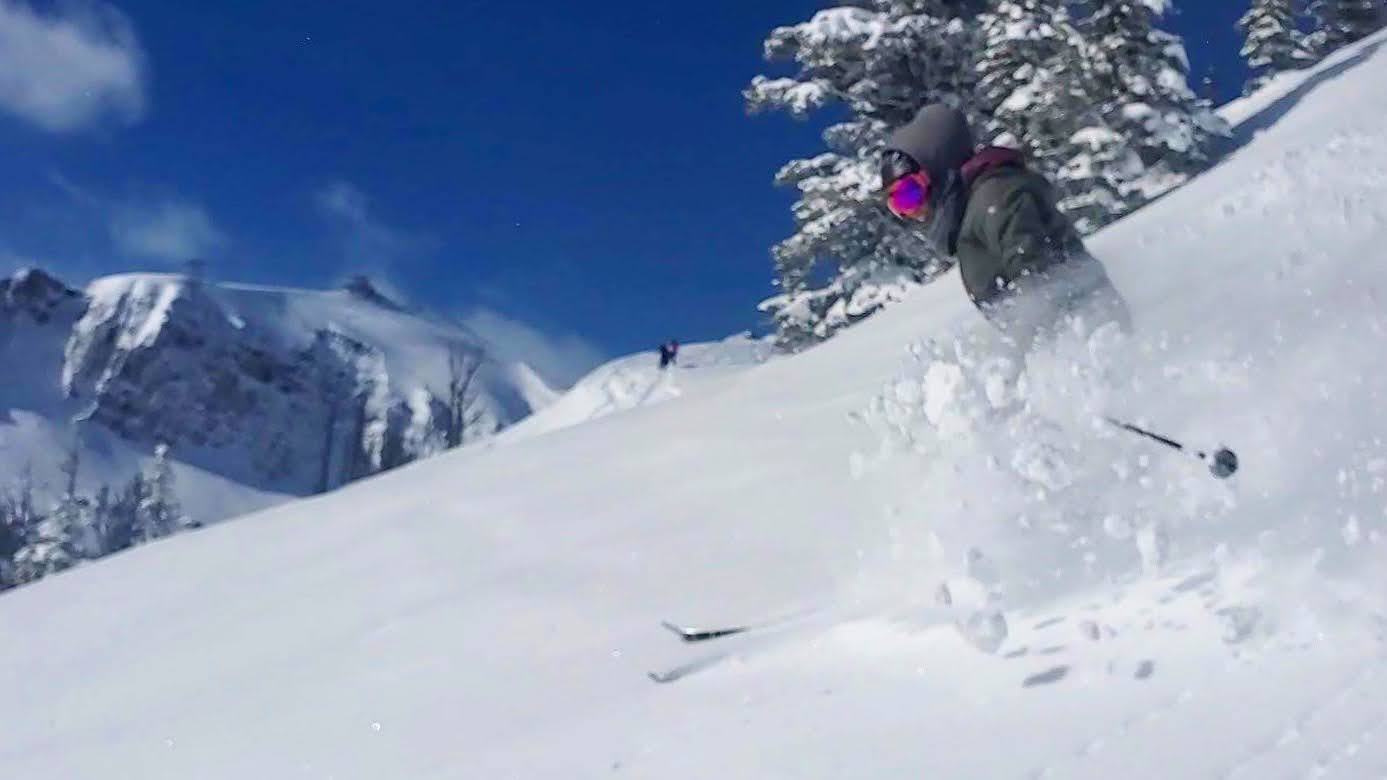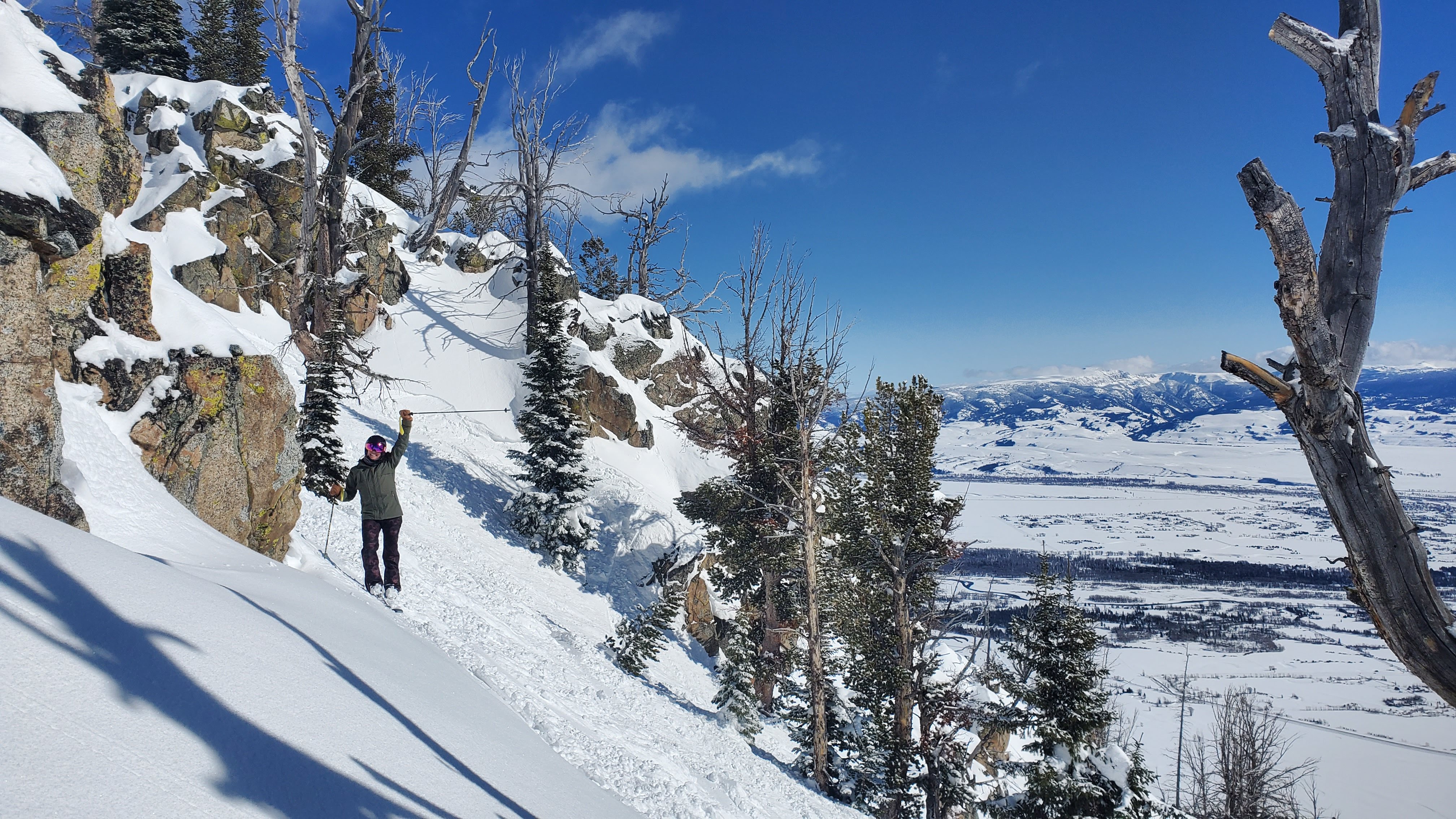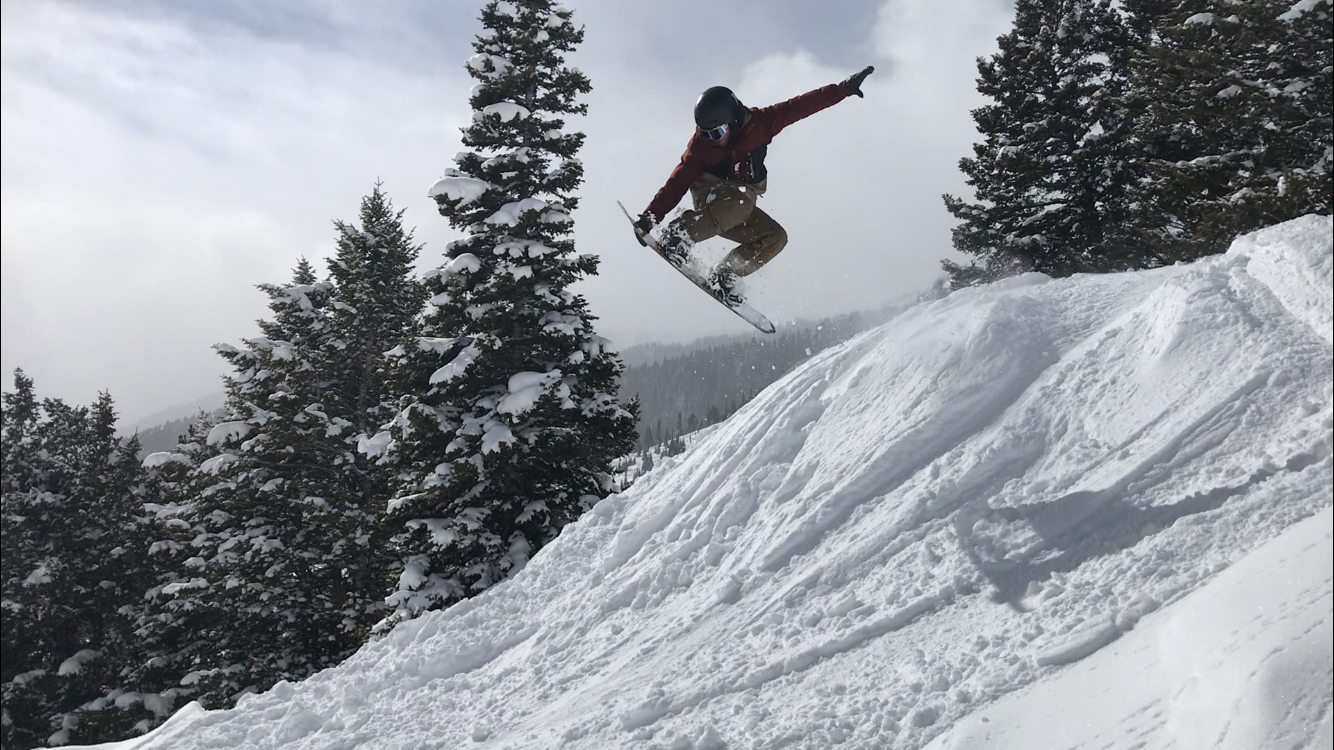 You can't miss waffles at Corbet's Cabin at the top of the tram. The tram ride is a classic JH experience and shouldn't be skipped despite the line. The cheapest beer is at Casper Restaurant at the top of the Sweetwater Gondola. They also have jello shots!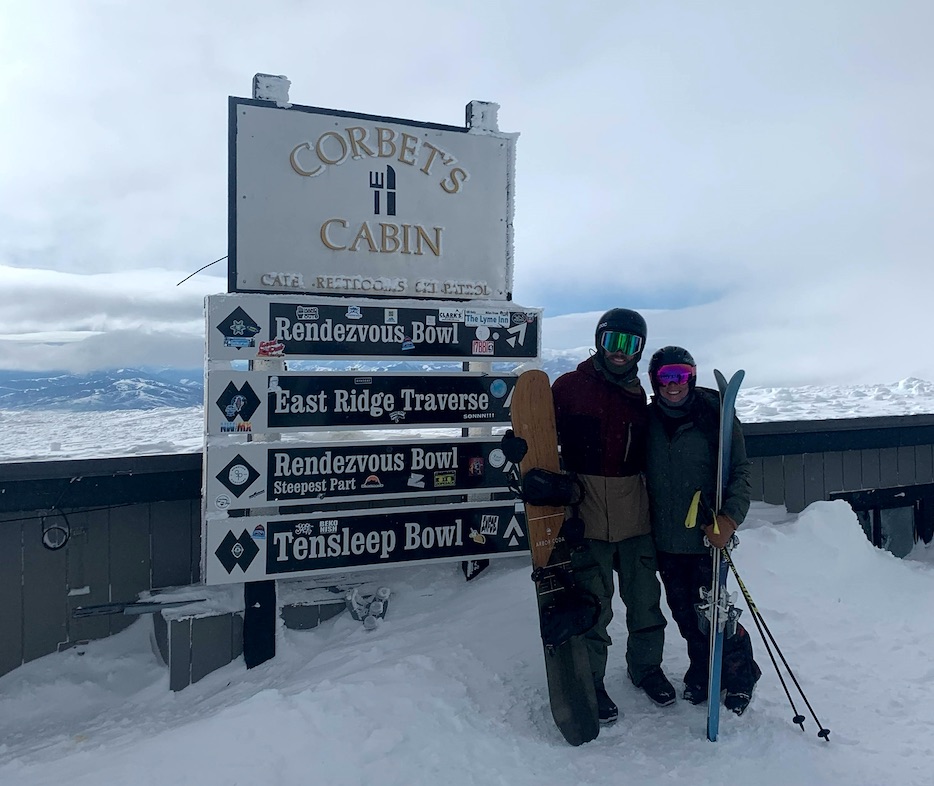 We loved getting to do some laps with our friends @vannypacktravels and @ourvanlifeadventures!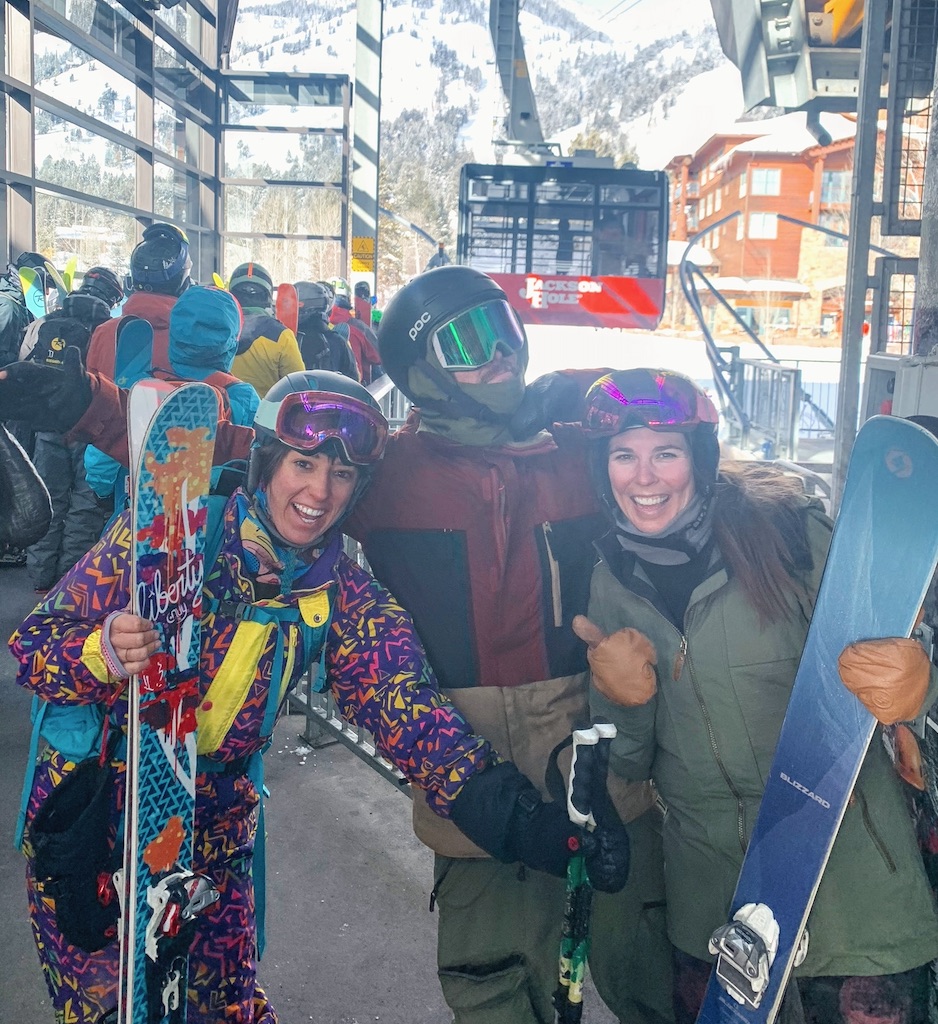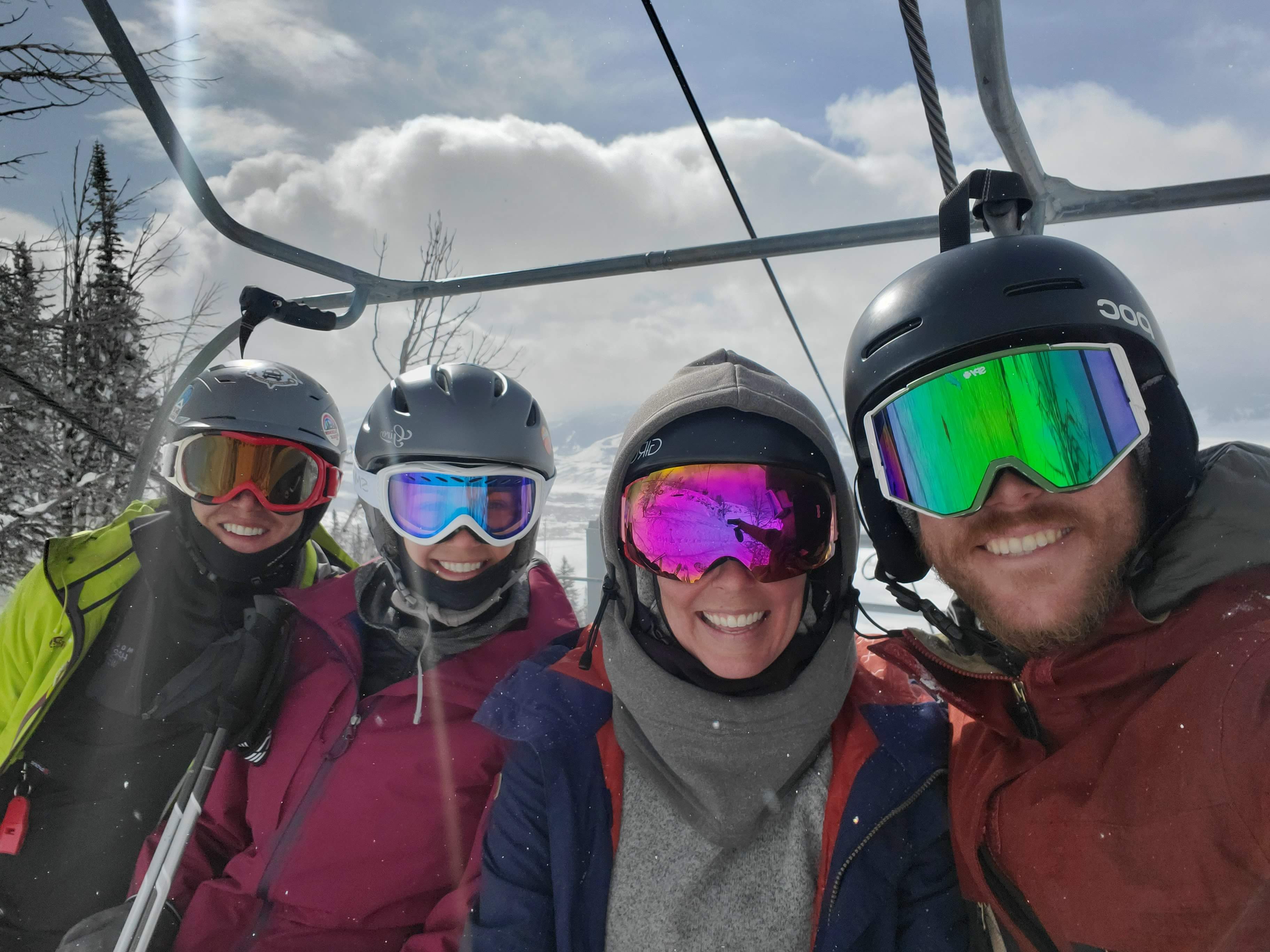 Oh and Jes forgot to put her pants on… twice… Don't let her rewearing of outfits confuse you... This is definitely two different days.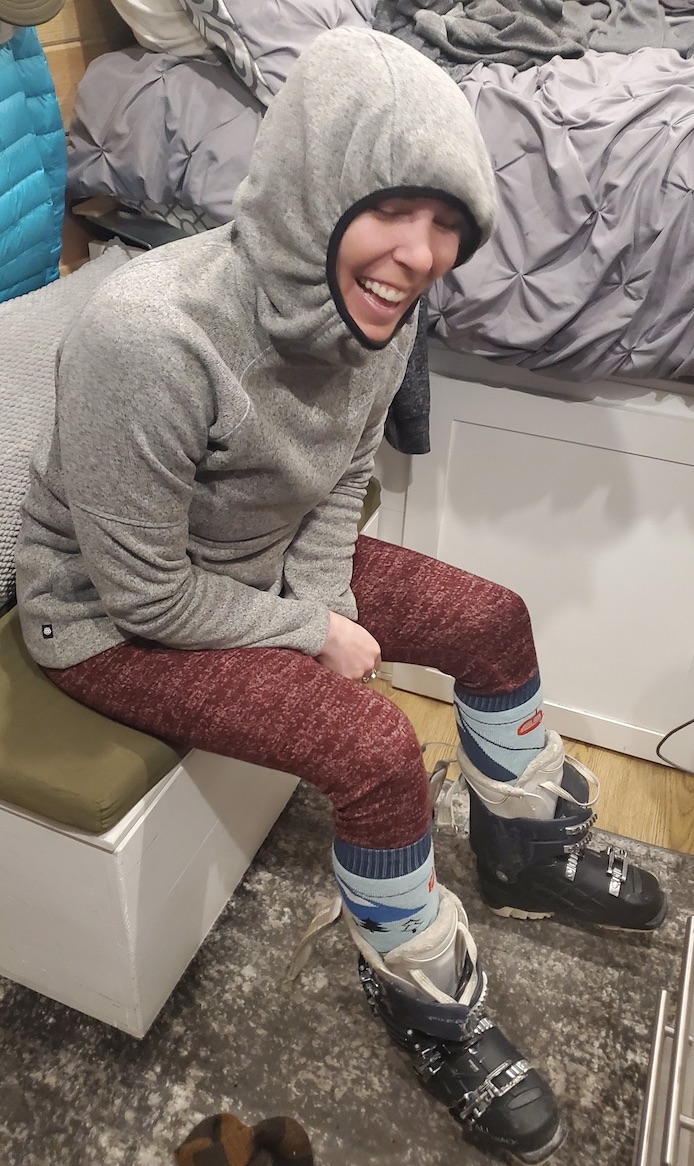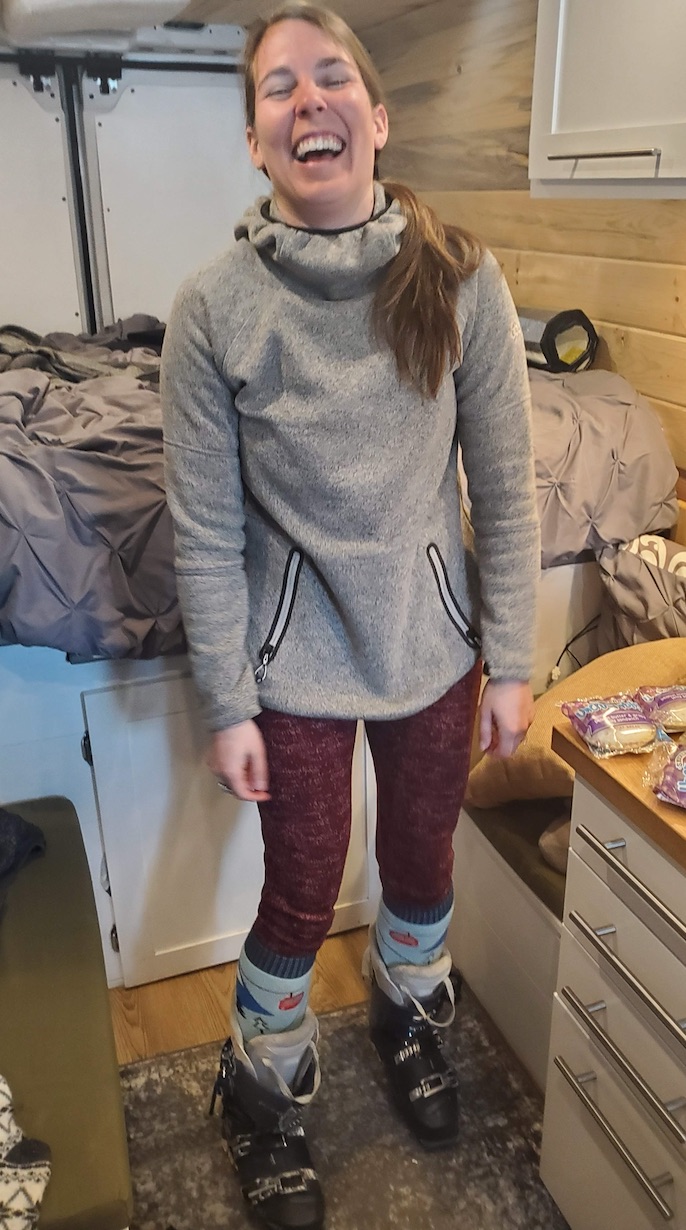 Kings and Queens of Corbet's Kings and Queens of Corbet's happened to be the week we ended up in Jackson Hole. We were pumped to see some of the athletes that we've watched on TGR films or via Instagram in person doing ridiculous tricks into a run with the gnarliest drop in at Jackson Hole called Corbet's Couloir.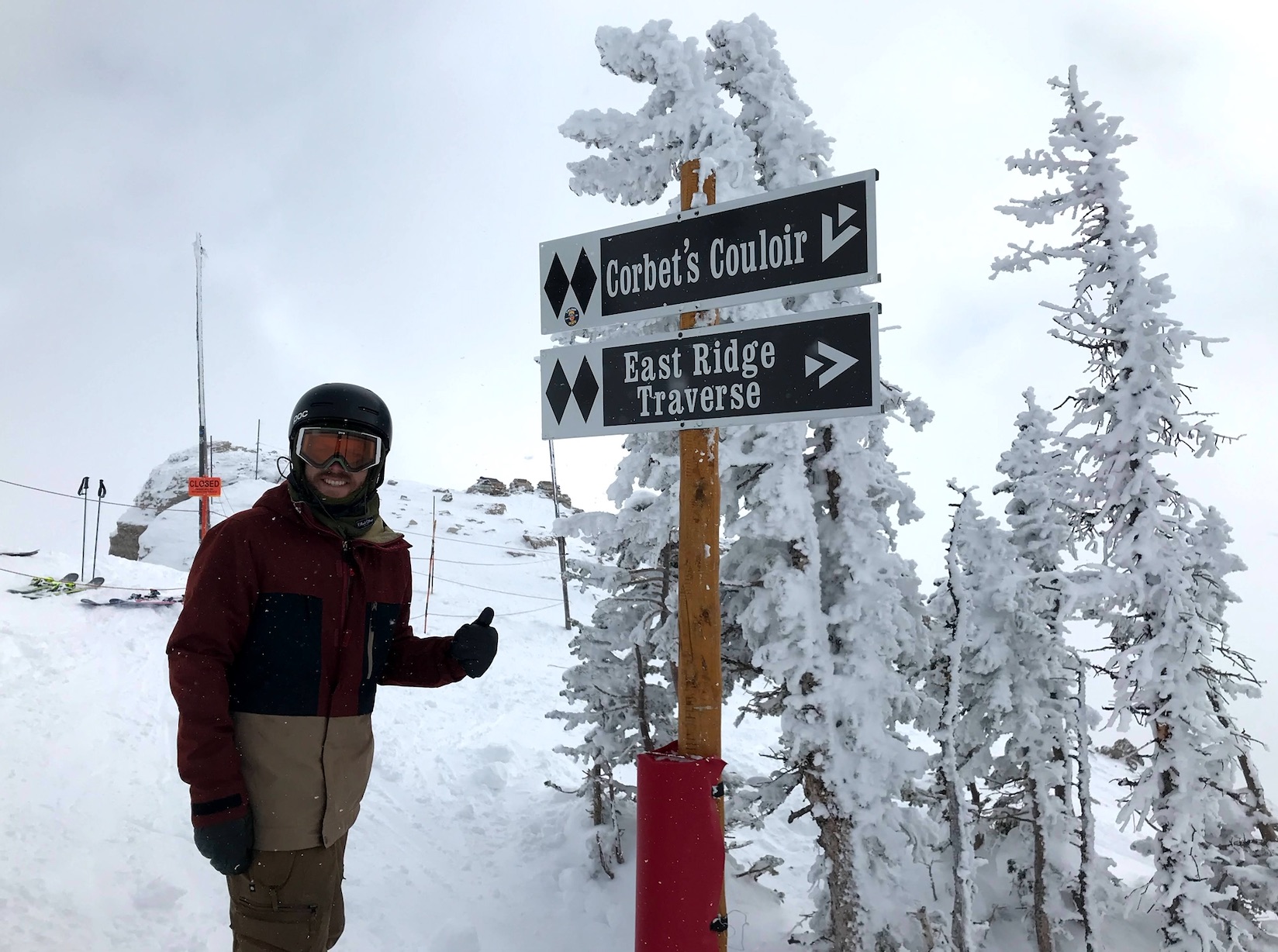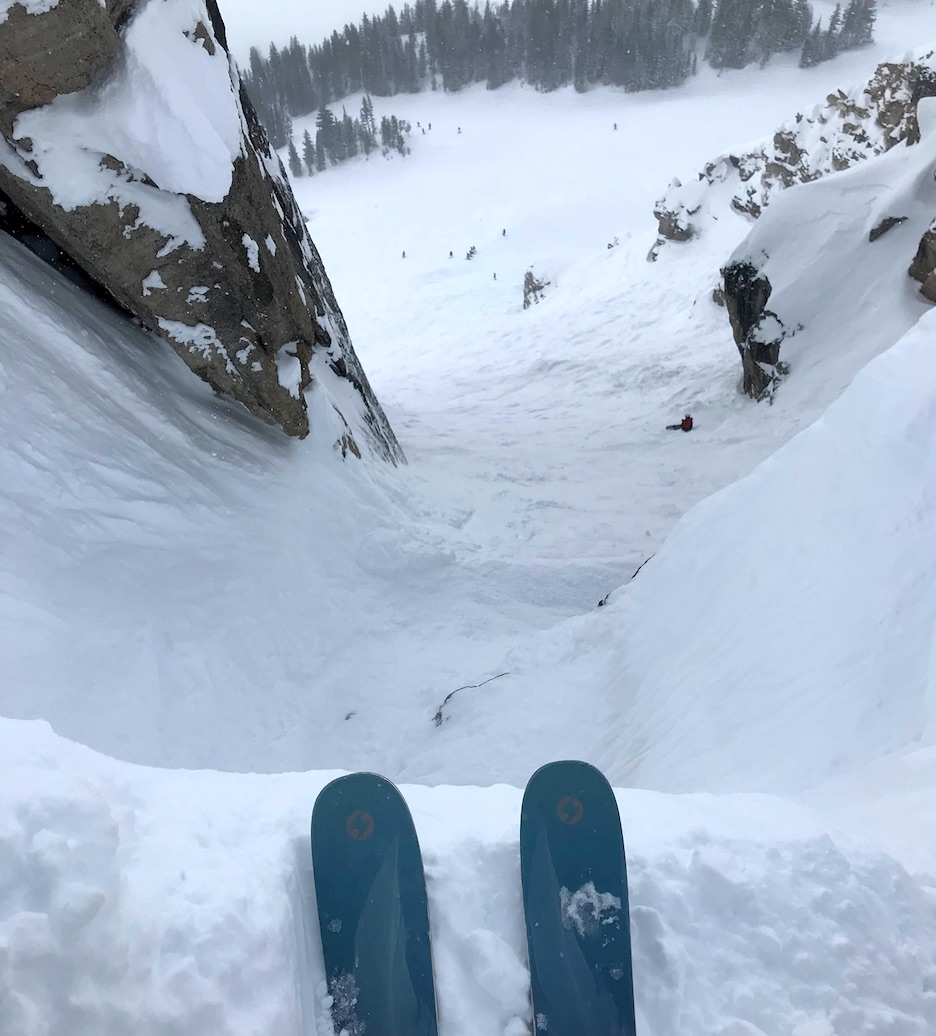 We met up with Brooke from @vannypacktravels to watch the competition. We skied to the Sublette chair then took Tensleep down to the bottom of Corbet's. There was already a huge crowd and the competition was in motion.
We picked our favorites. Parkin Costain, who did a double backy into Corbet's and went on to land 3 more epic jumps. And Veronica Paulsen, who did the first women's backflip into Corbet's. We attended a few other Kings and Queens events including the judging party at Continuum where we were able to rewatch each of the athlete's runs AND we got to meet Parkin!! A few days later we rode the shuttle from the free Stilson parking lot with Veronica! We fangirled and asked to take a picture with her, although it is a terrible photo with some hard core squinting! We got to meet the King AND Queen of Corbet's and it made our entire week!!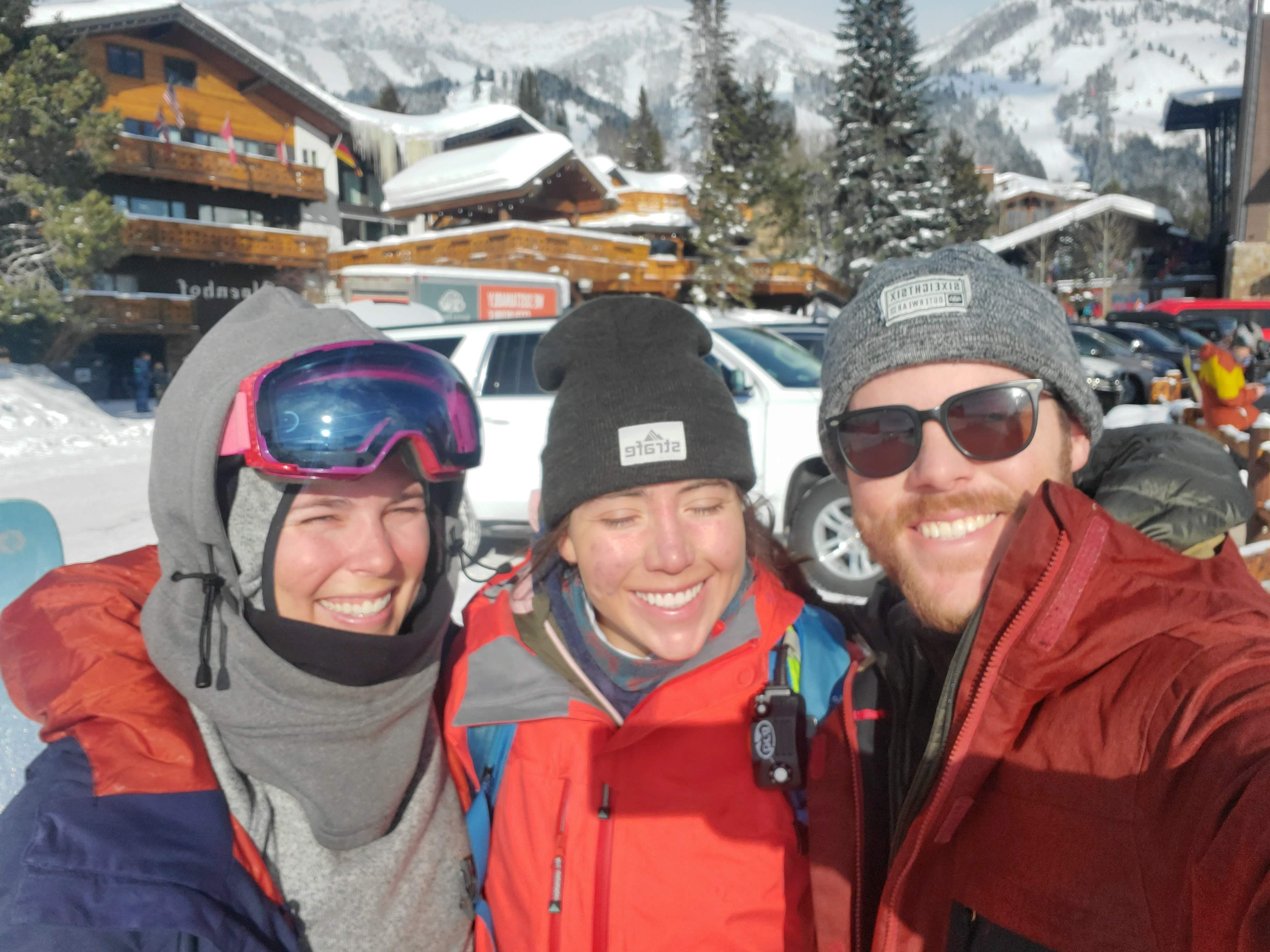 Grand Teton National Park On our days off skiing we retreated into Grand Teton National Park. This park, normally bustling with tourists in the summer, was quiet, trafficked only by locals on their nordic skis, skins, or snowshoes. There is so much beauty in having these magnificent snowy views all to ourselves. We snowshoed to Taggart Lake, a hike we had done in the summer but found we enjoyed it even more in the winter! And Grand Teton came out of the clouds for us right as we approached the lake!!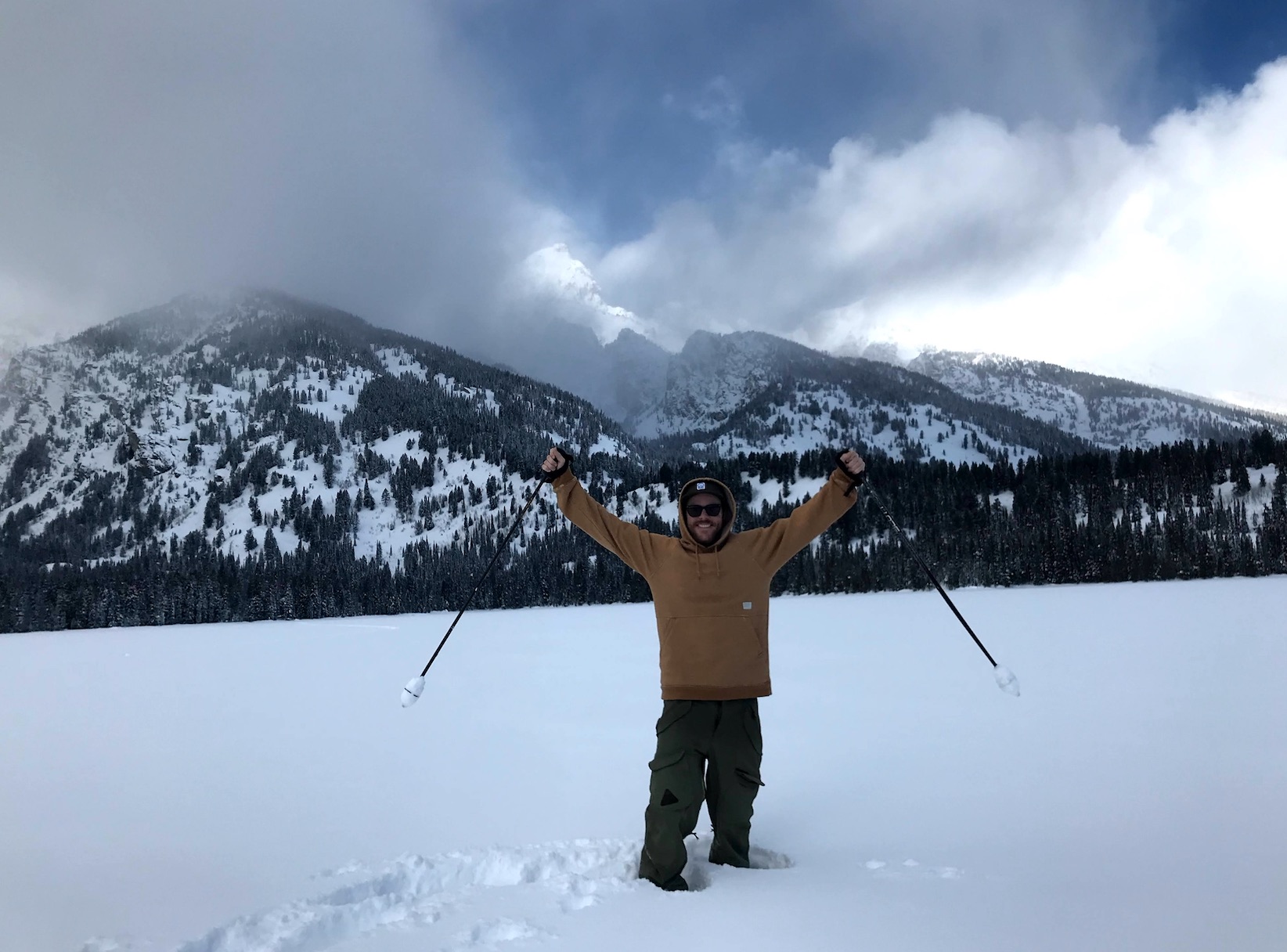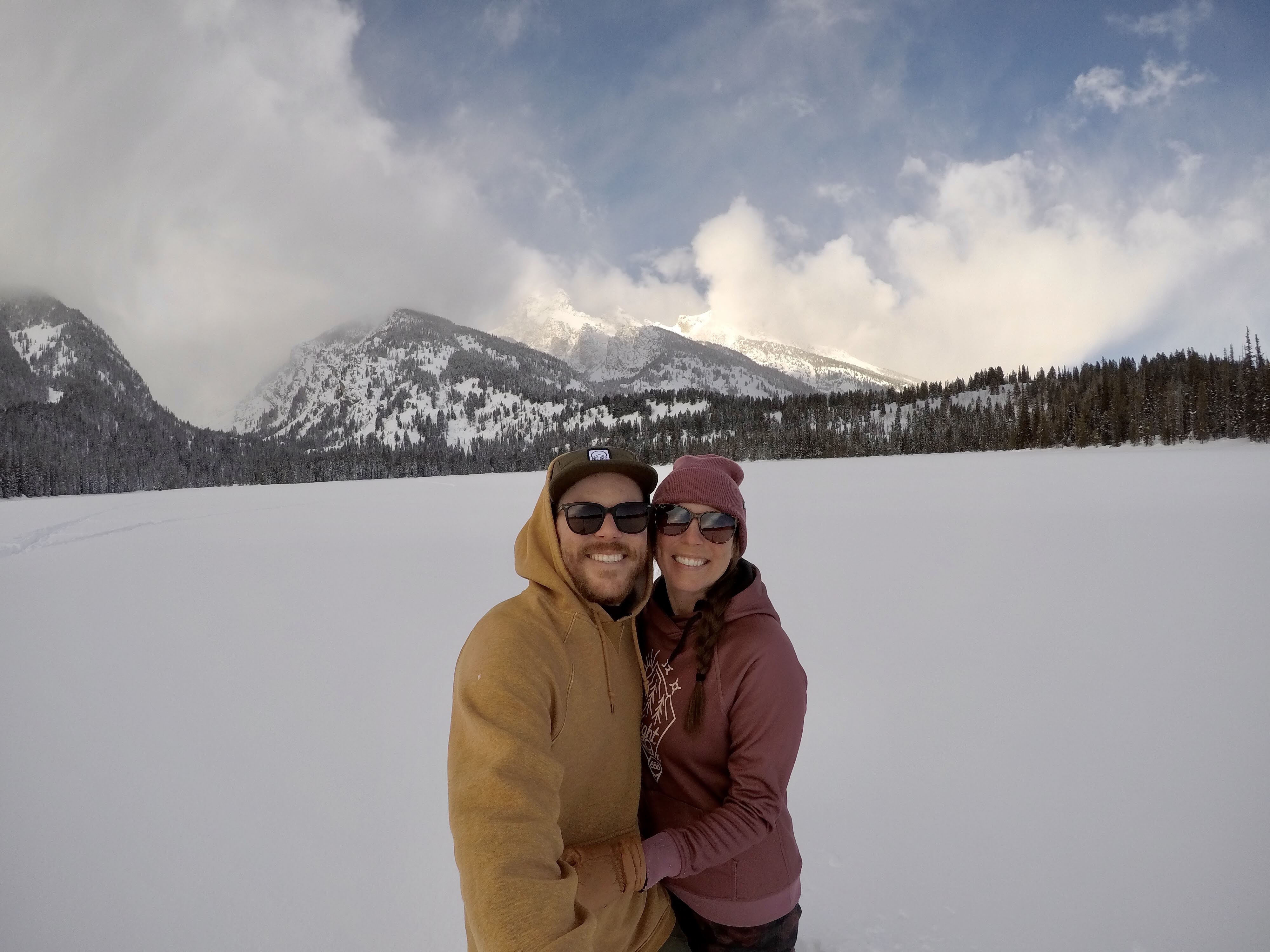 Astoria Hot Springs Just south of Jackson is a free natural hot springs!! The parking area is by a boat dock ramp and there is a short hike down to the river. There are two main hot springs areas. The first has 3 pools and the temperature changes based on the rocks and proximity to the river. So the first springs was the most hot when we were there but this may change. We sipped a beer, watched the beautiful sunset, and got to know some fellow nomads from Colorado.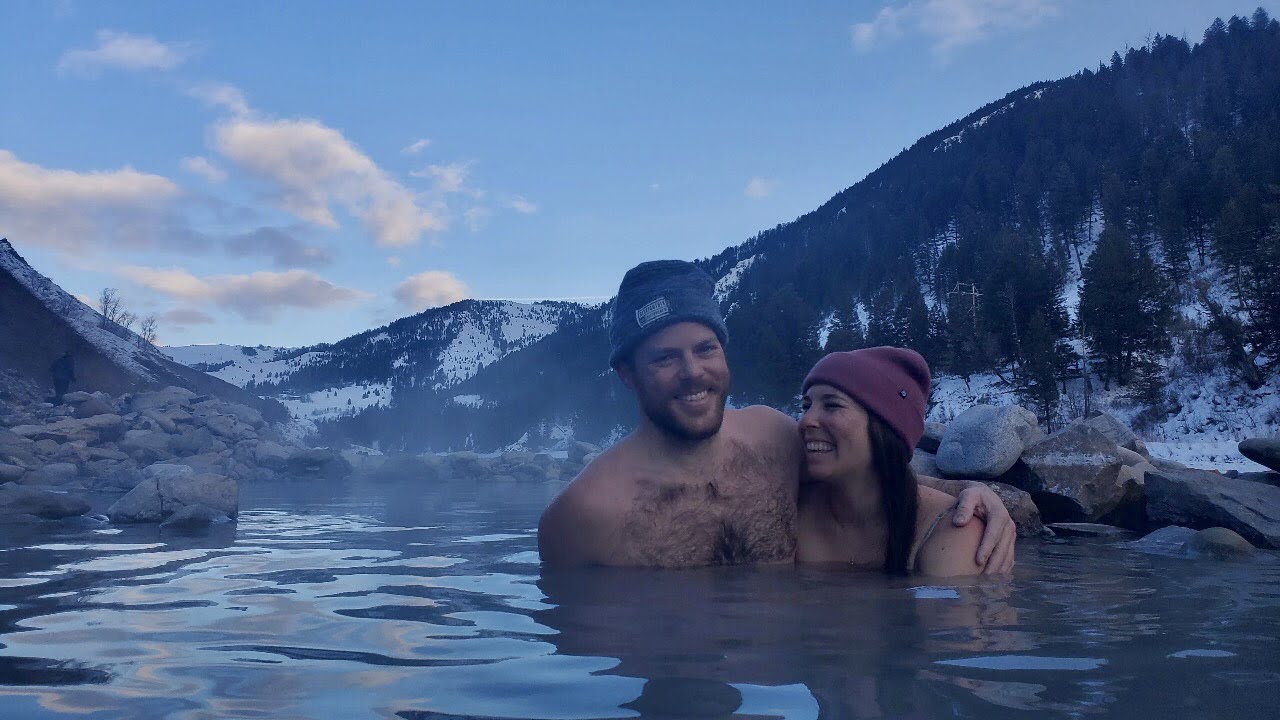 Grand Targhee We heard from SO many people that Targhee was absolutely amazing and worth the day pass (as it's not on either of our EPIC or IKON passes). It turned out that a powder day was coming… on the Sunday of President's Day weekend of which we were blacked out at Jackson Hole… Parker told me that missing a powder day "hurt his soul." So we decided it was the perfect time to visit Grand Targhee. We headed over Teton Pass and drove straight up to the mountain. Targhee allows overnight parking in their lot for a small fee and since we woke up to a foot of powder the next morning we definitely thought it was worth it.
Targhee had small lines in the morning then literally no lines after lunch and we found stashes all. day. long.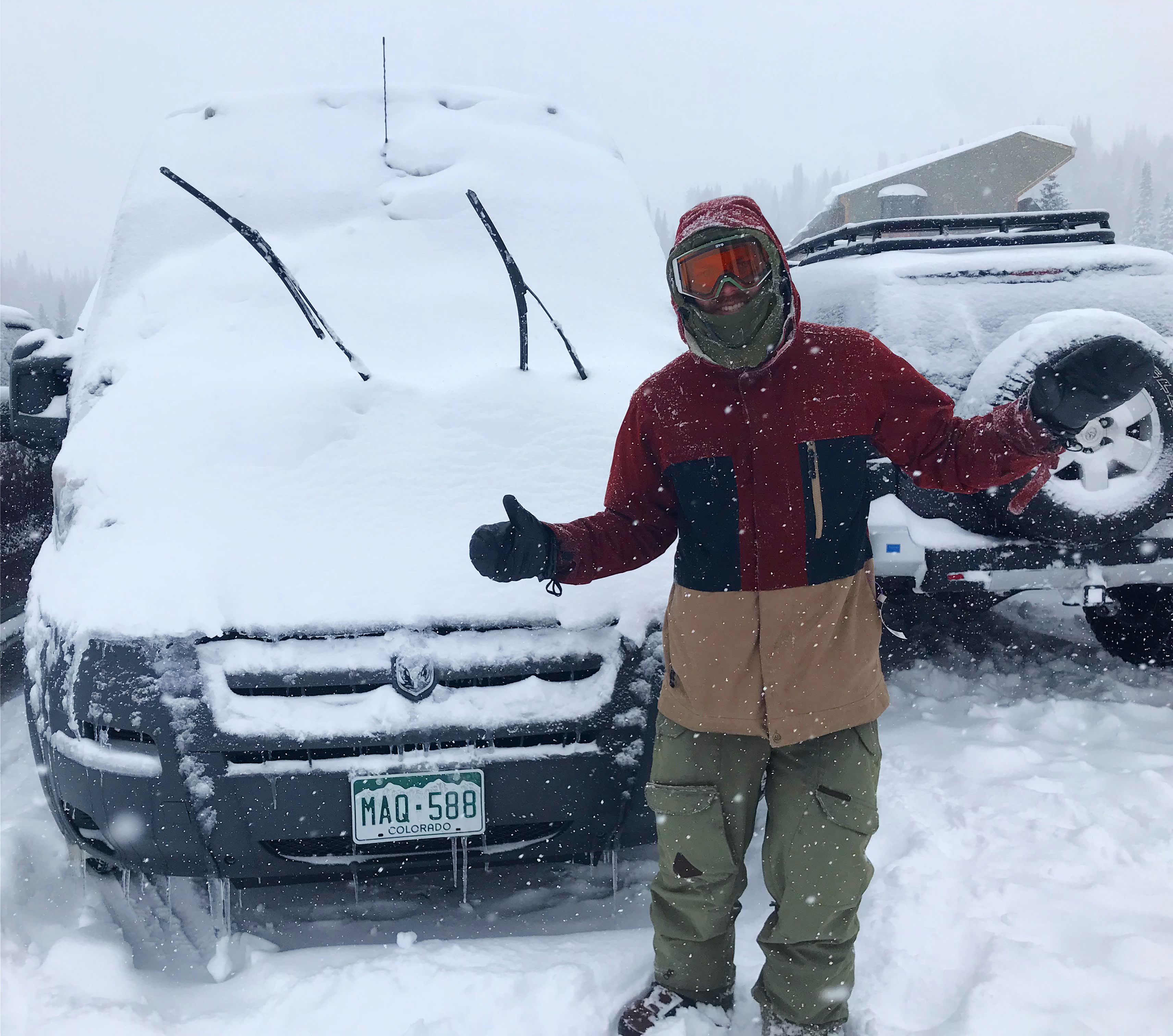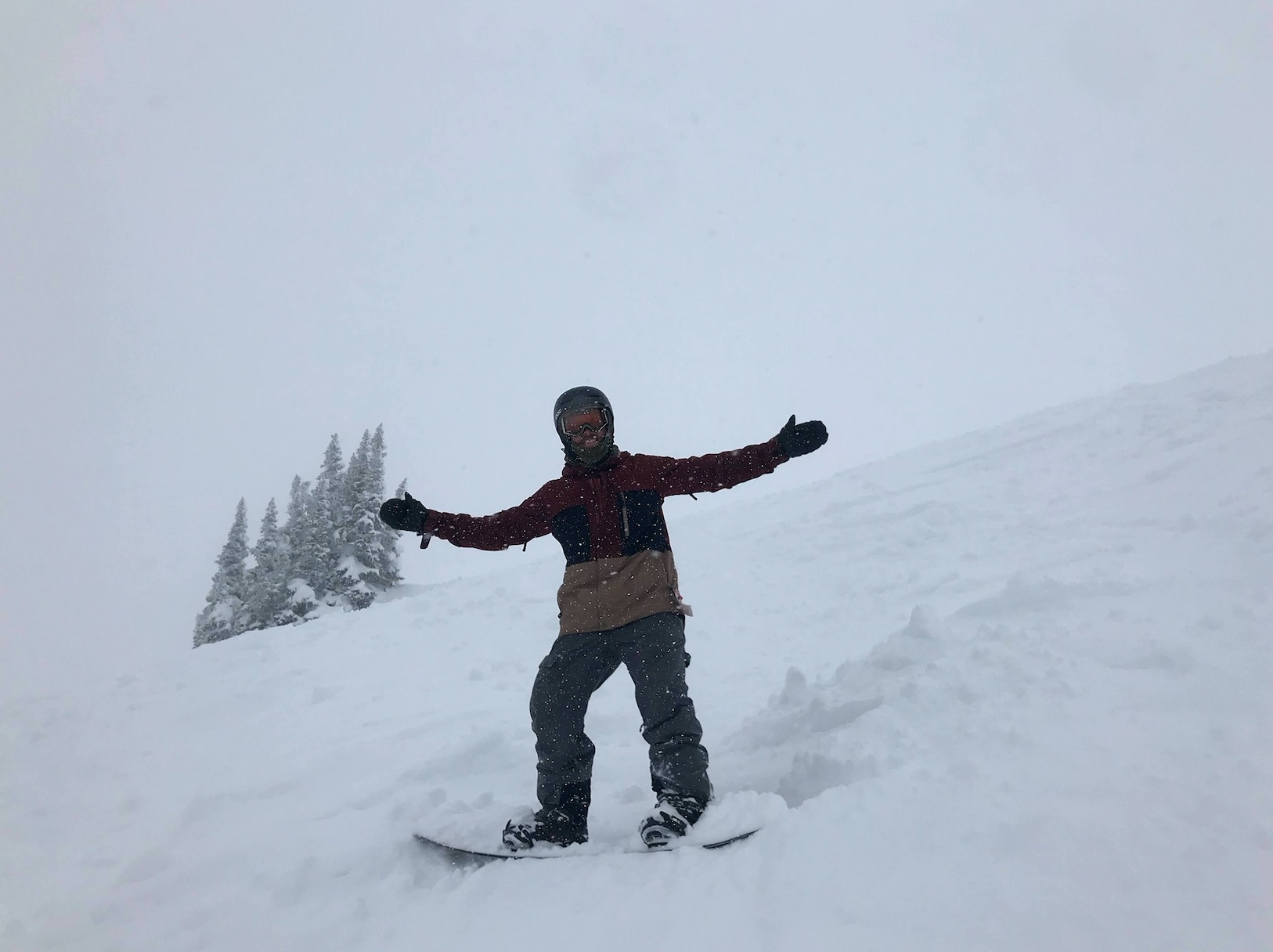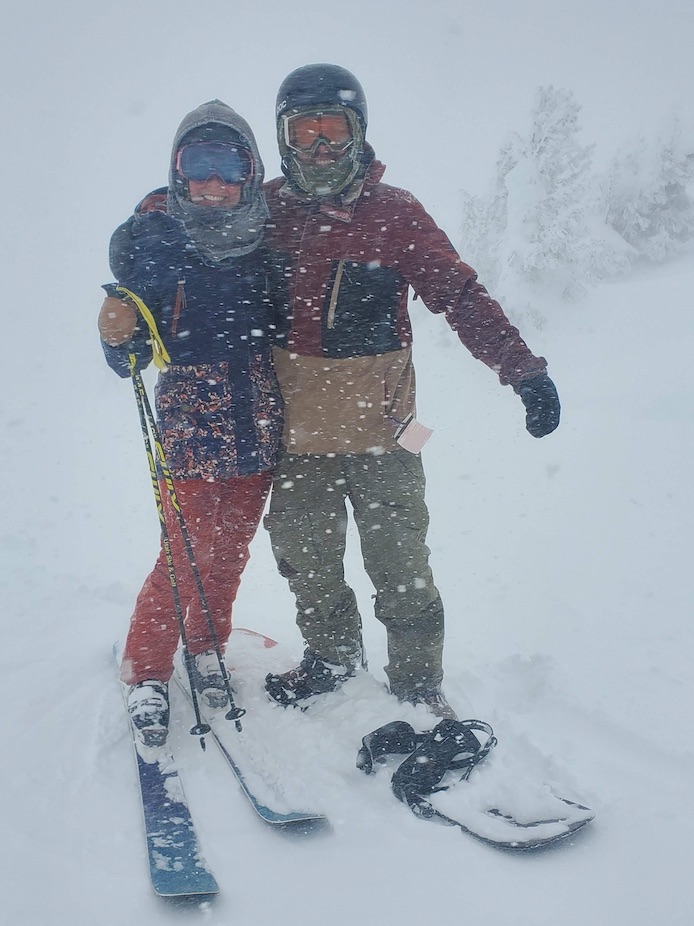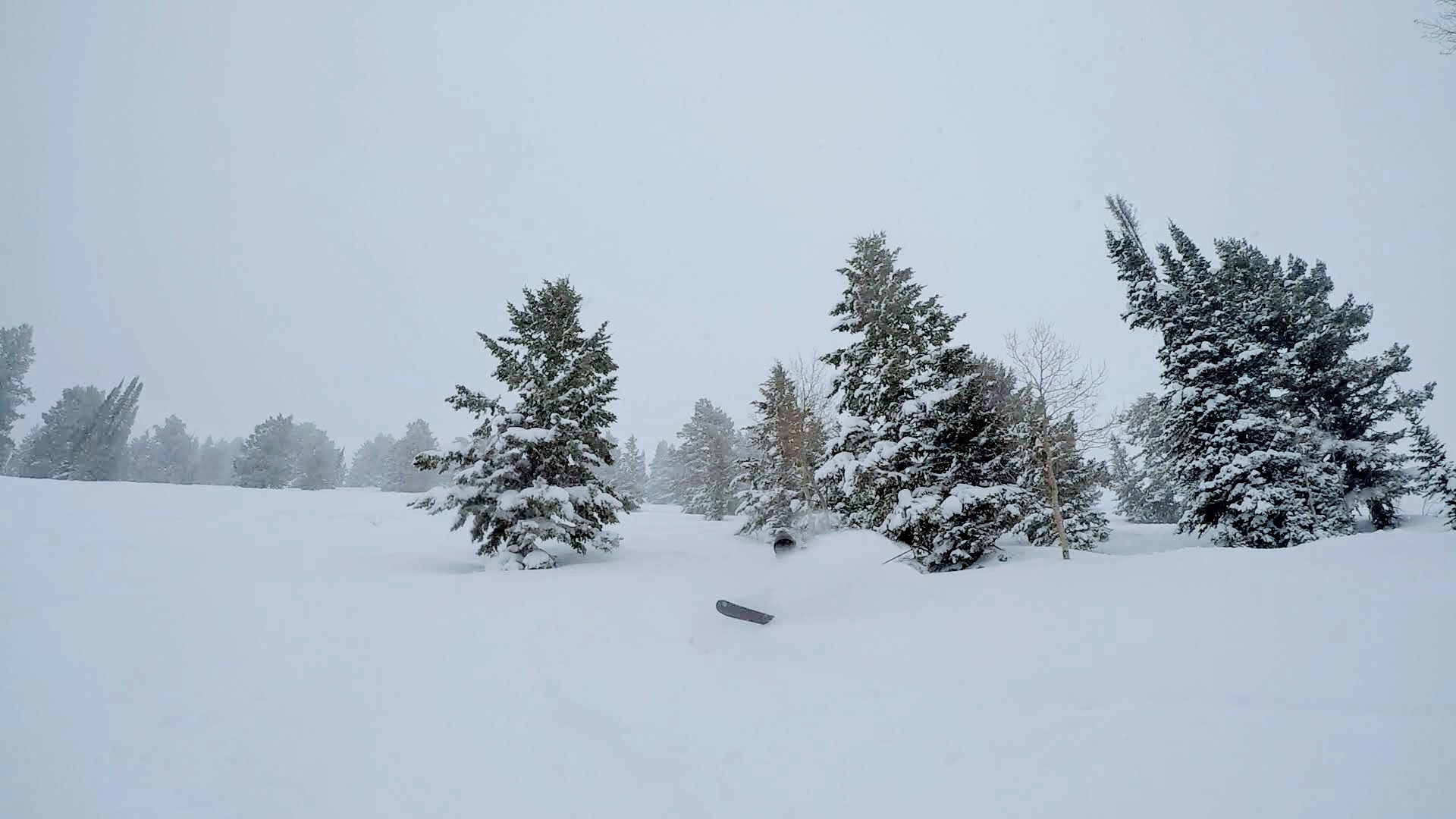 We loved the stoke level and local vibe at Targhee. No ski day is complete there without a visit to the Trap Bar. They have live music on the weekends so after we finished skiing we headed in to try to get a table which can be difficult there. We made friends with a family that had a couple of empty seats and joined their table as the jazz band started to play. The crowd was up and dancing in no time and it was so much fun!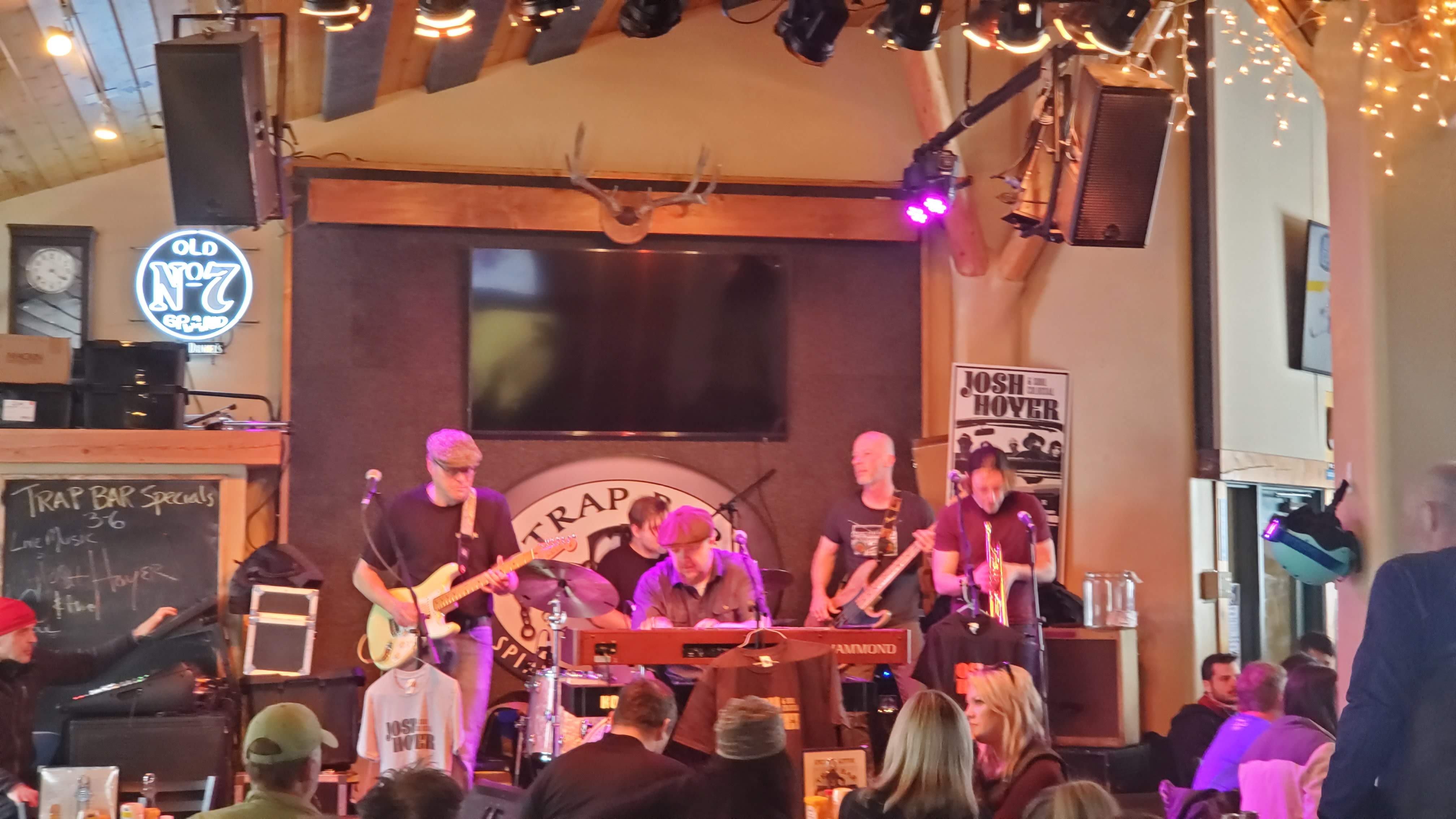 Grand Teton Brewing Company is right off of Teton Pass on the Idaho side and is definitely worth a stop. The staff is so friendly and we had good conversations with fellow beer lovers and the bartenders both times we stopped in. They also have cats and popcorn at your fingertips. Parker's favorite was the Dreamcatcher IPA and I enjoyed the Black Cauldron Imperial Stout on Nitro. Since we made friends with GTBC's beer rep, we also got to try the first ever Avi Bomb, which is a shot of whiskey and bailey's in their Black Cauldron Imperial Stout… dangerous.
Vanlife Tips Camping is currently allowed at the back of the Albertson's parking lot! We did try to park overnight in the Stilson Lot and they came around in the morning and let us know that they would be enforcing the no camping policy there going forward.
Car Pool tip: Pick up a 3rd carpooler at the Stilson Lot to get free carpool parking at the Ranch Lot at the mountain. Otherwise there is a free shuttle/bus from Stilson.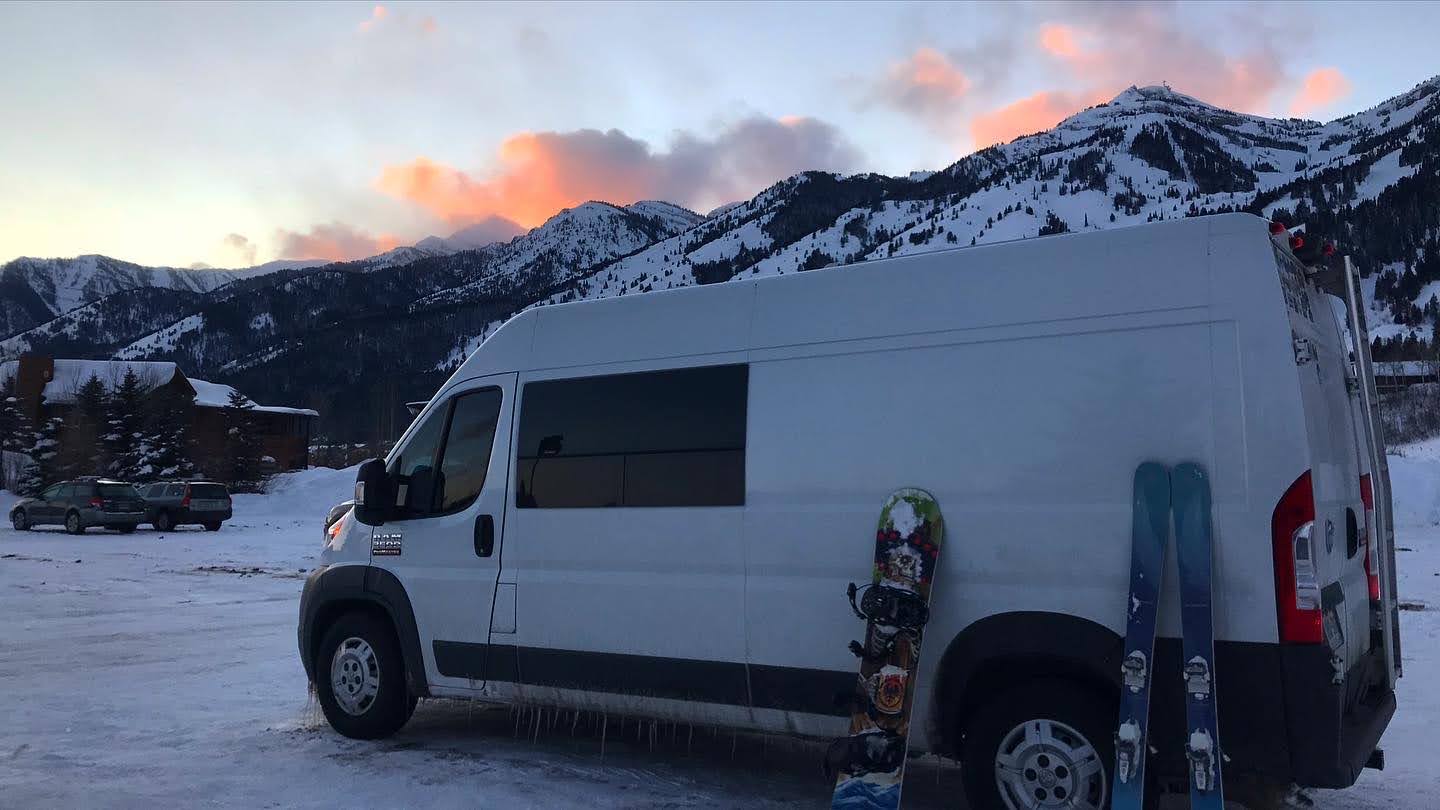 There's a tap in the men's bathroom of the Stilson Lot that is perfect for filling up your water jugs!!
We also have some free shower connections we can share with responsible nomads! Direct message us on our IG: @parks.and.wils if you're headed to Jackson and need a rinse!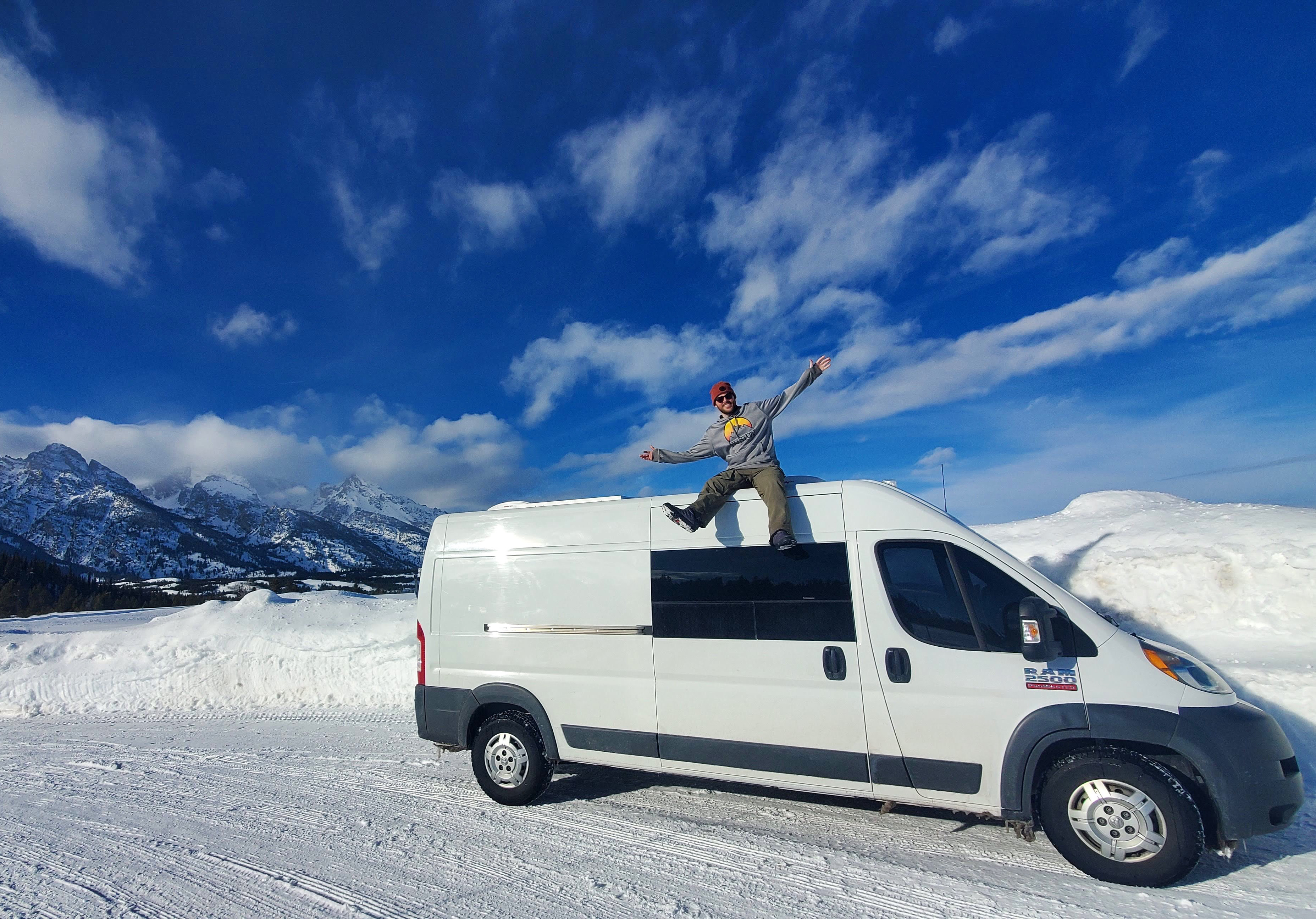 Thanks for reading!! See you on the slopes!!