While driving the Alcan highway to Alaska in June we drove through Kluane National Park for the first time. I remember telling Jess that I had never heard of the park and we were blown away by its beauty. That day we stopped for a short bike ride before continuing along to the international border.
After weeks of adventure in Alaska it was time for us to begin our journey back through Canada. This was little bitter sweet but I knew passing through Kluane again would be incredible.
Along the approach to the park we saw tons of wildlife including our first lynx sighting!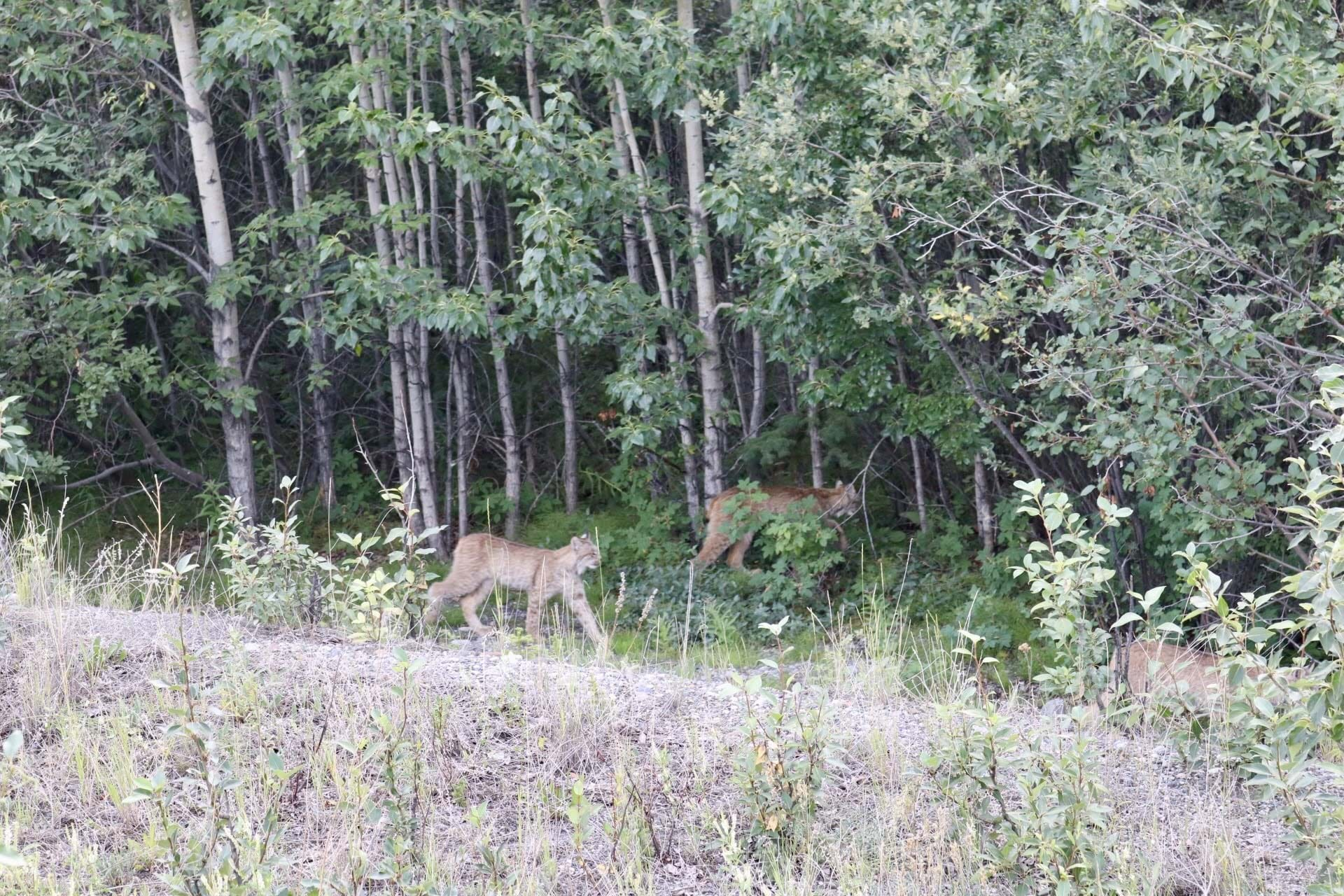 It was late by the time we entered the park so we found a simple camping spot along a gravel road by Kluane Lake. The next morning we quickly stopped by the north entrance Visitor Center to figure out the best way to explore the park. After a chat with a local Park Ranger we decided to drive the scenic highway to Haines Junction in search of scenic flight tour. We hoped to arrange a flight around Mt Denali a few weeks earlier, however, the weather and smoke conditions were unfavorable. I picked up some brochures and decided to call Icefield Discovery. They had availability on a tour that afternoon so Jess and I prepared to fly!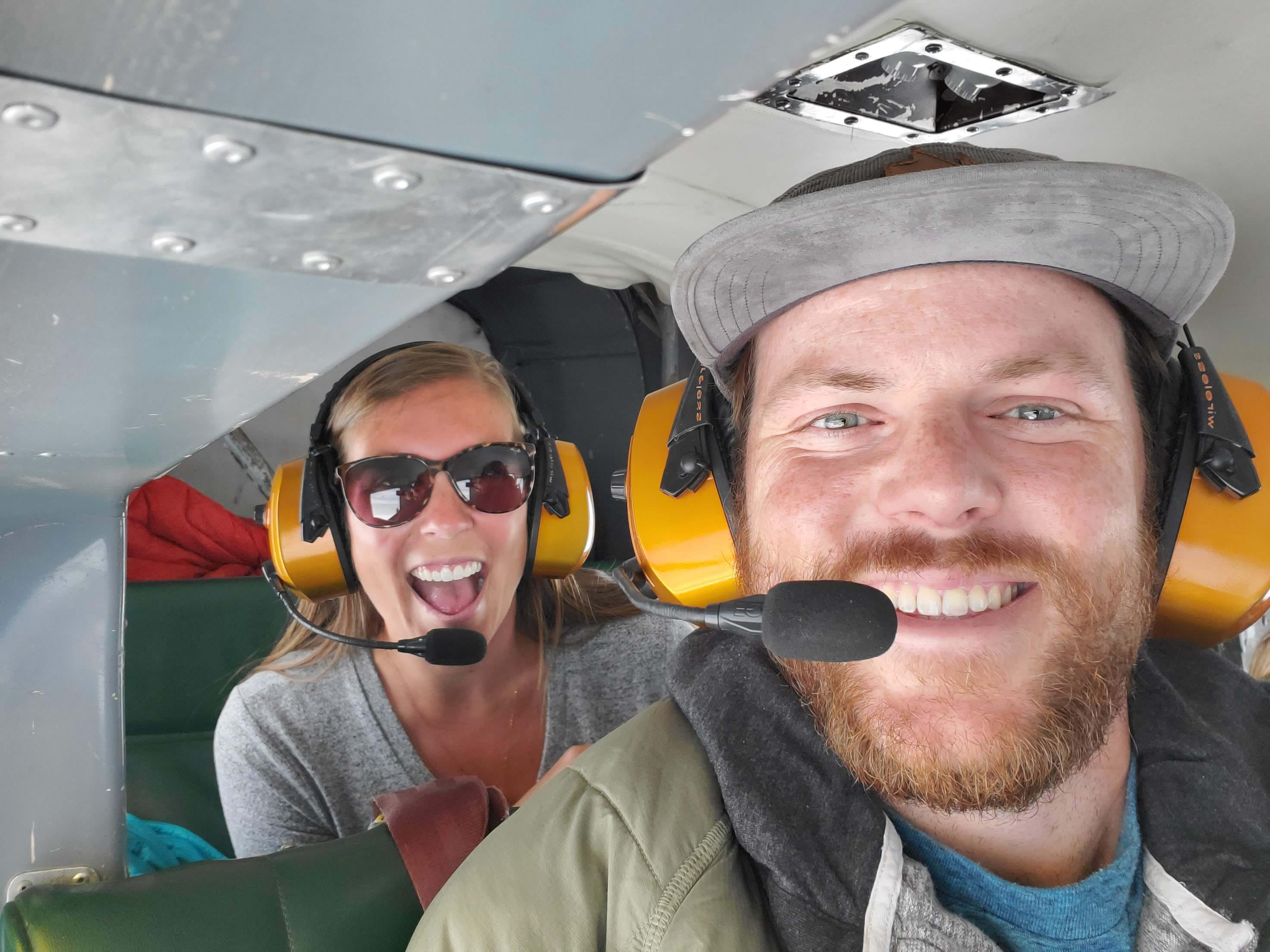 We took off next to Kluane Lake and set course towards the St. Elias mountain range which has six peaks over 16,000 feet! Along the way we passed over several mountains, flowing rivers, and glaciers.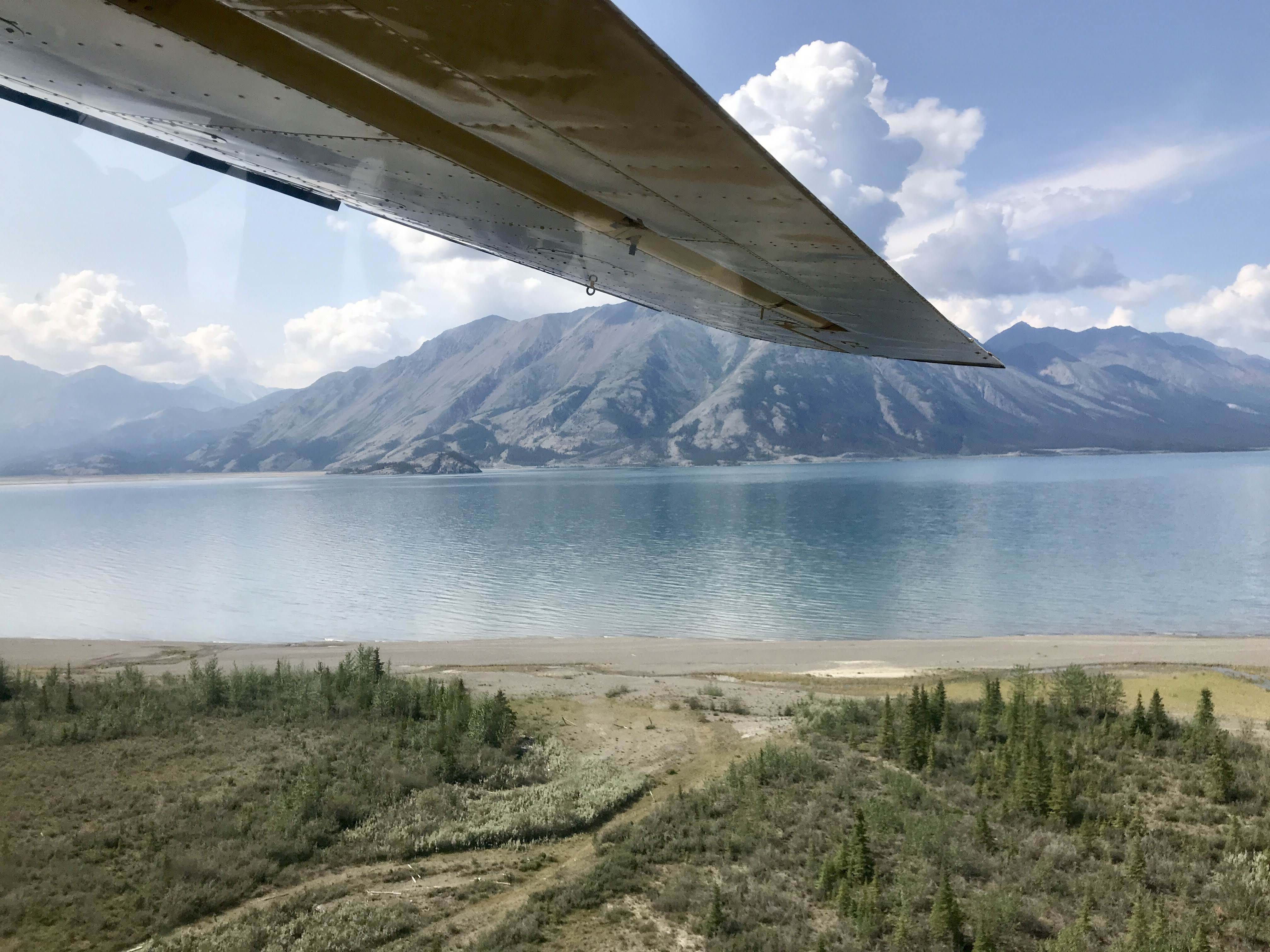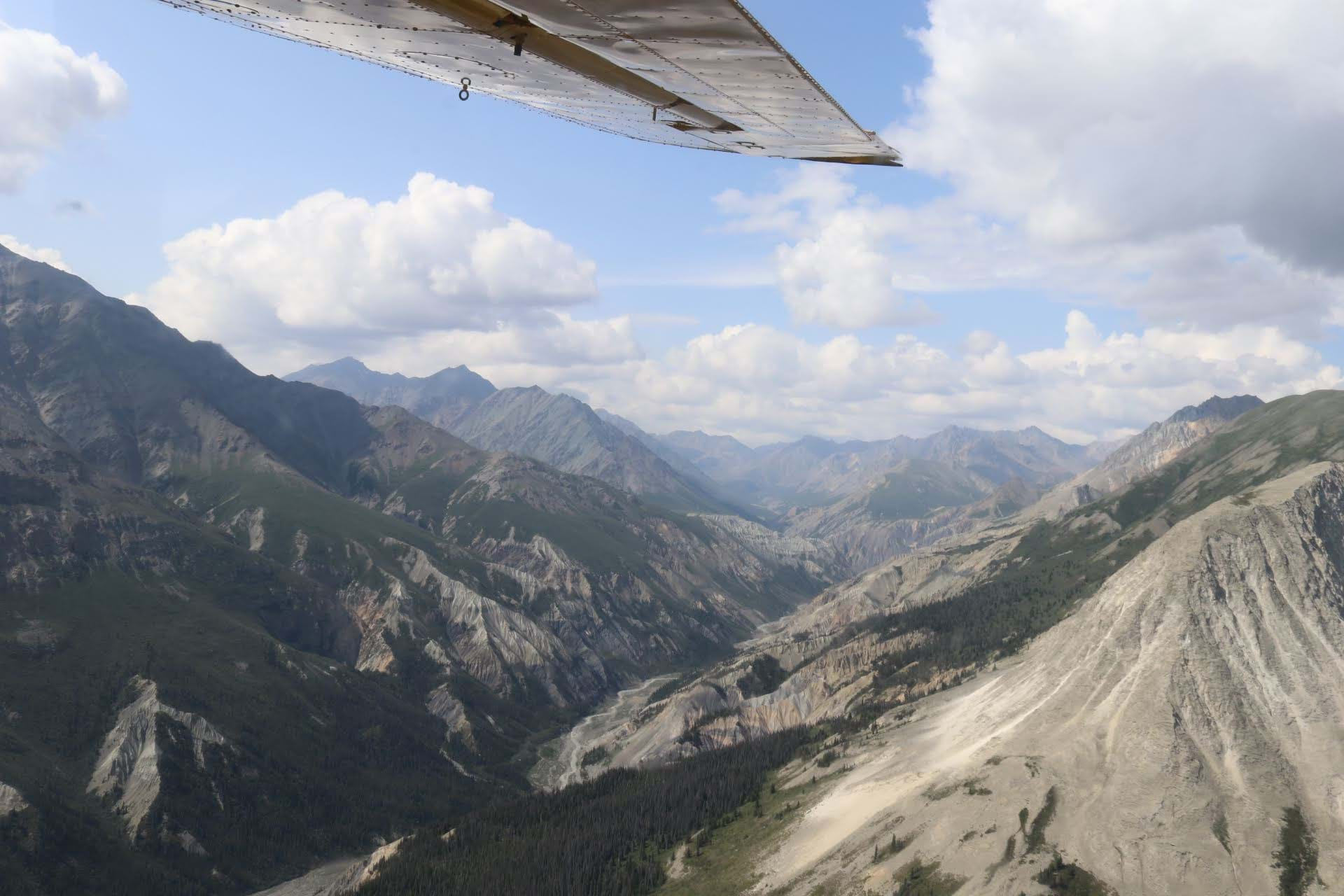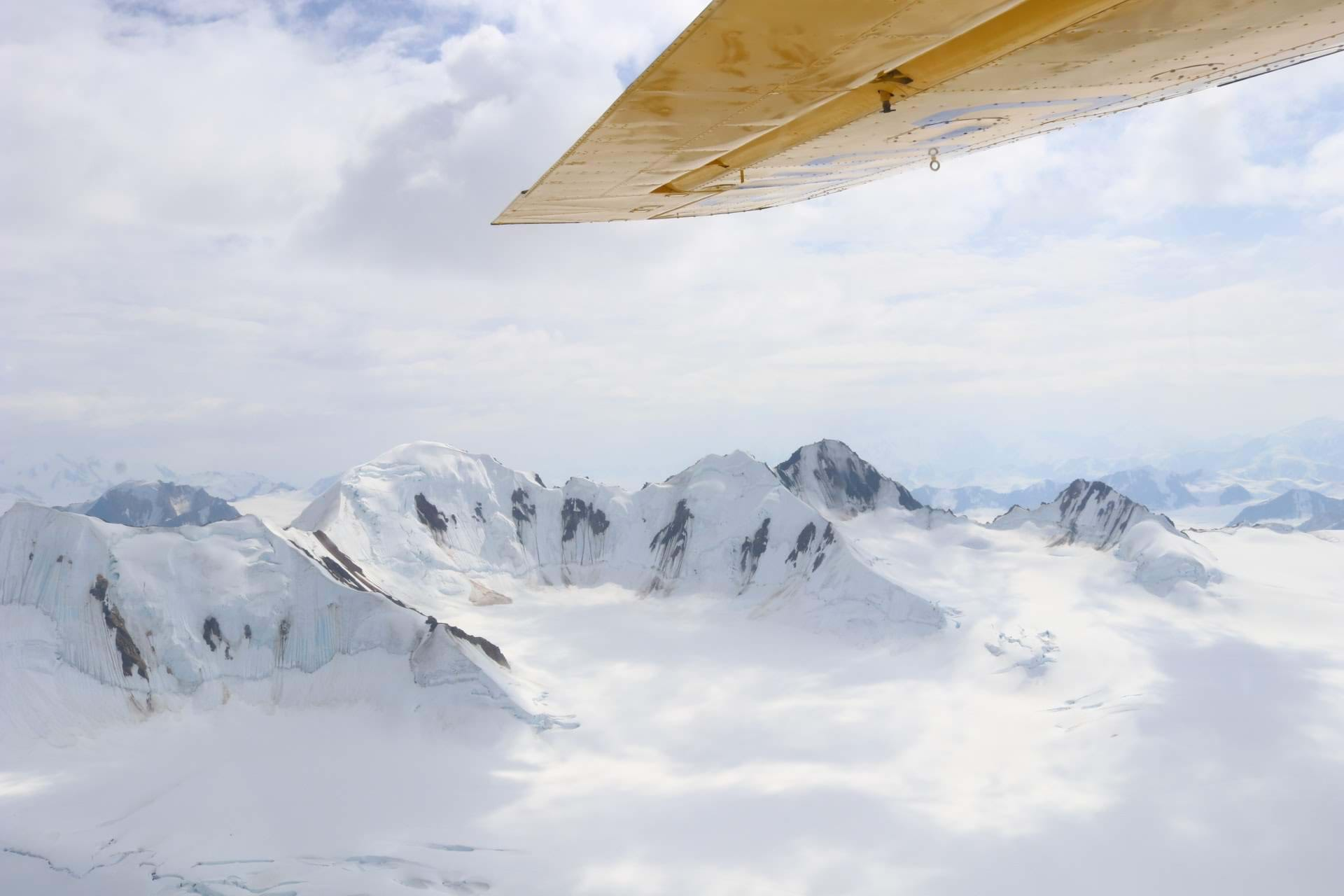 Next our pilot landed on a soft section of the icefield. We quickly hopped out of the plane and had a look towards Mt Logan, Canada's tallest mountain (19,551 ft). Luckily we were able to catch a glimpse through the clouds. It was truly an unforgettable experience!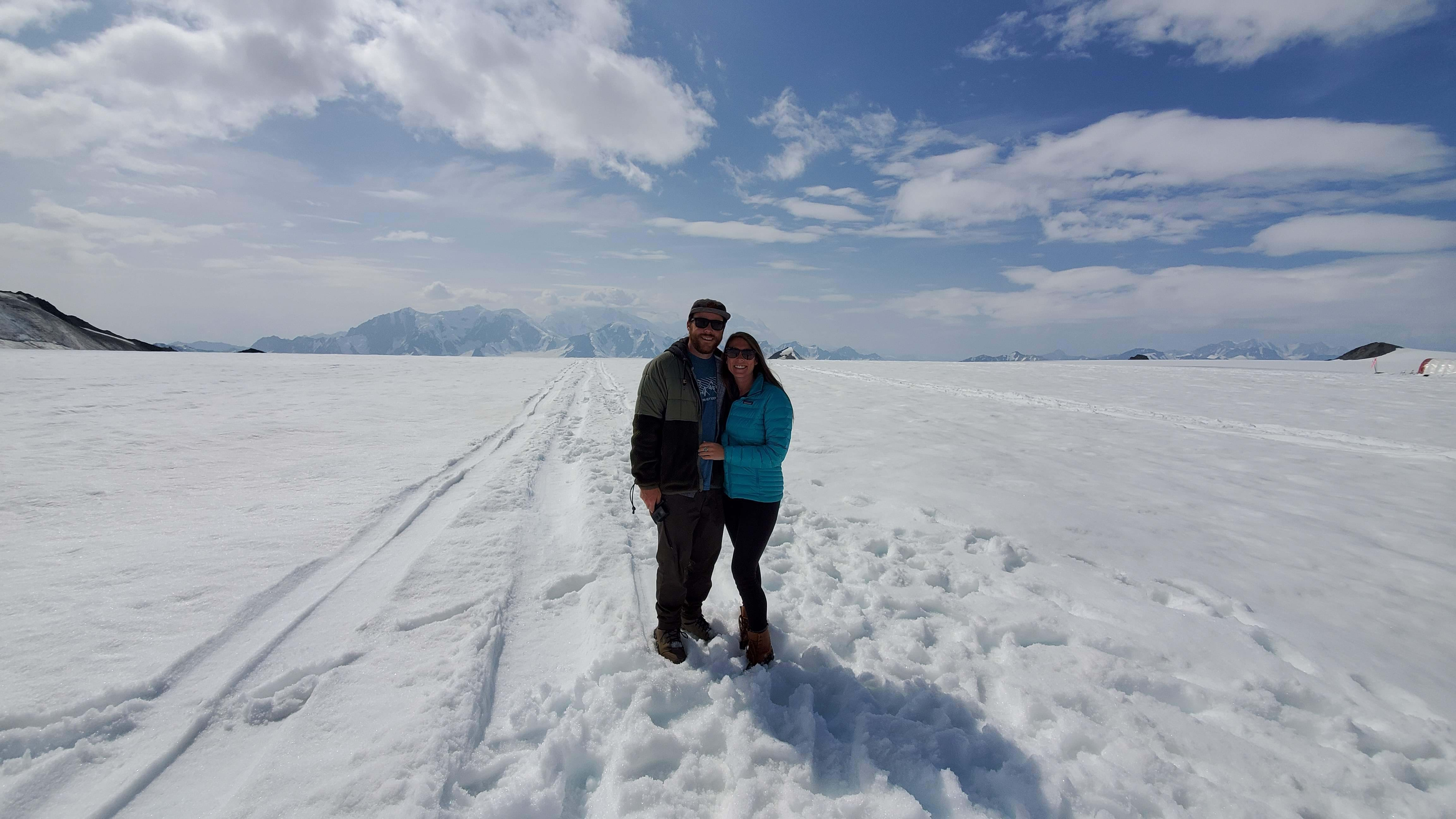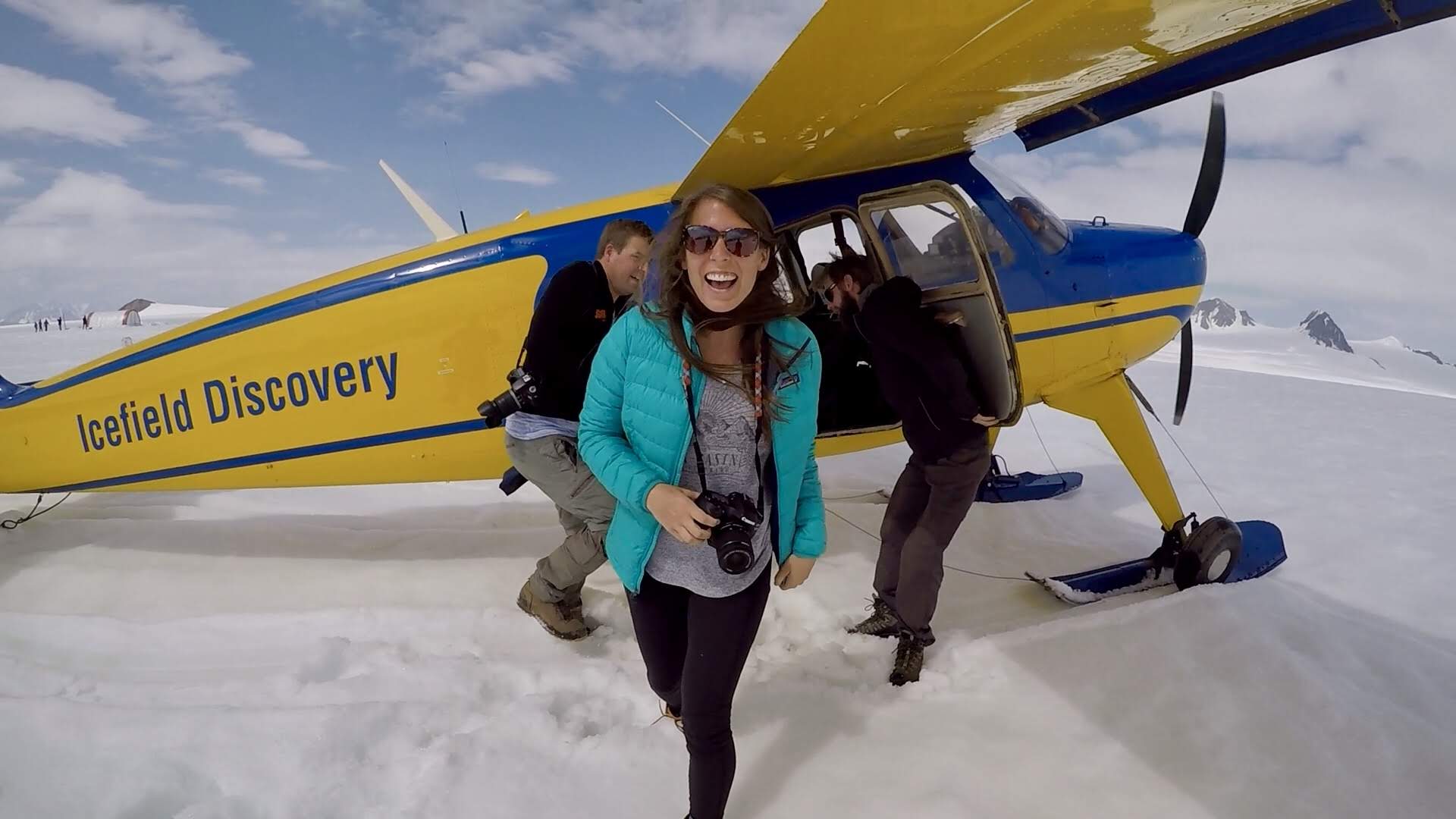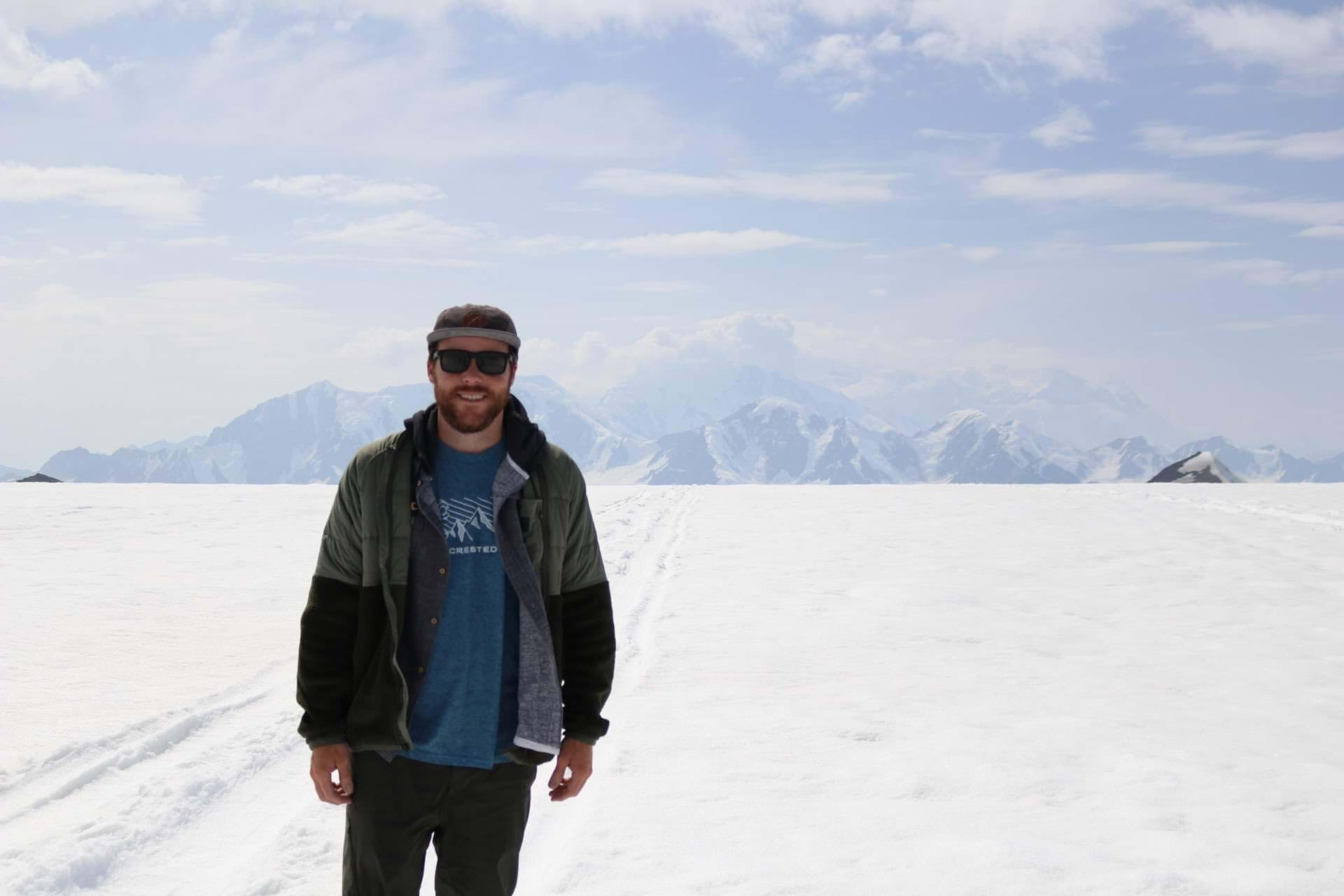 After the flight we returned to a campsite we stayed at our first time passing through. It is a simple site down a dirt road that provides great views of the mountains. We debated for a while if we should leave the park to continue our journey the next day or stay for another adventure. The first Park Ranger we spoke to told us about Mt Decoeli, a peak in the Kluane front range mountains only accessible by route finding. I could not stop thinking about it and convinced Jess we should go for it! Just before going to bed Jess went outside and noticed how beautiful the sunset was. I could not pass up the opportunity to fly the drone!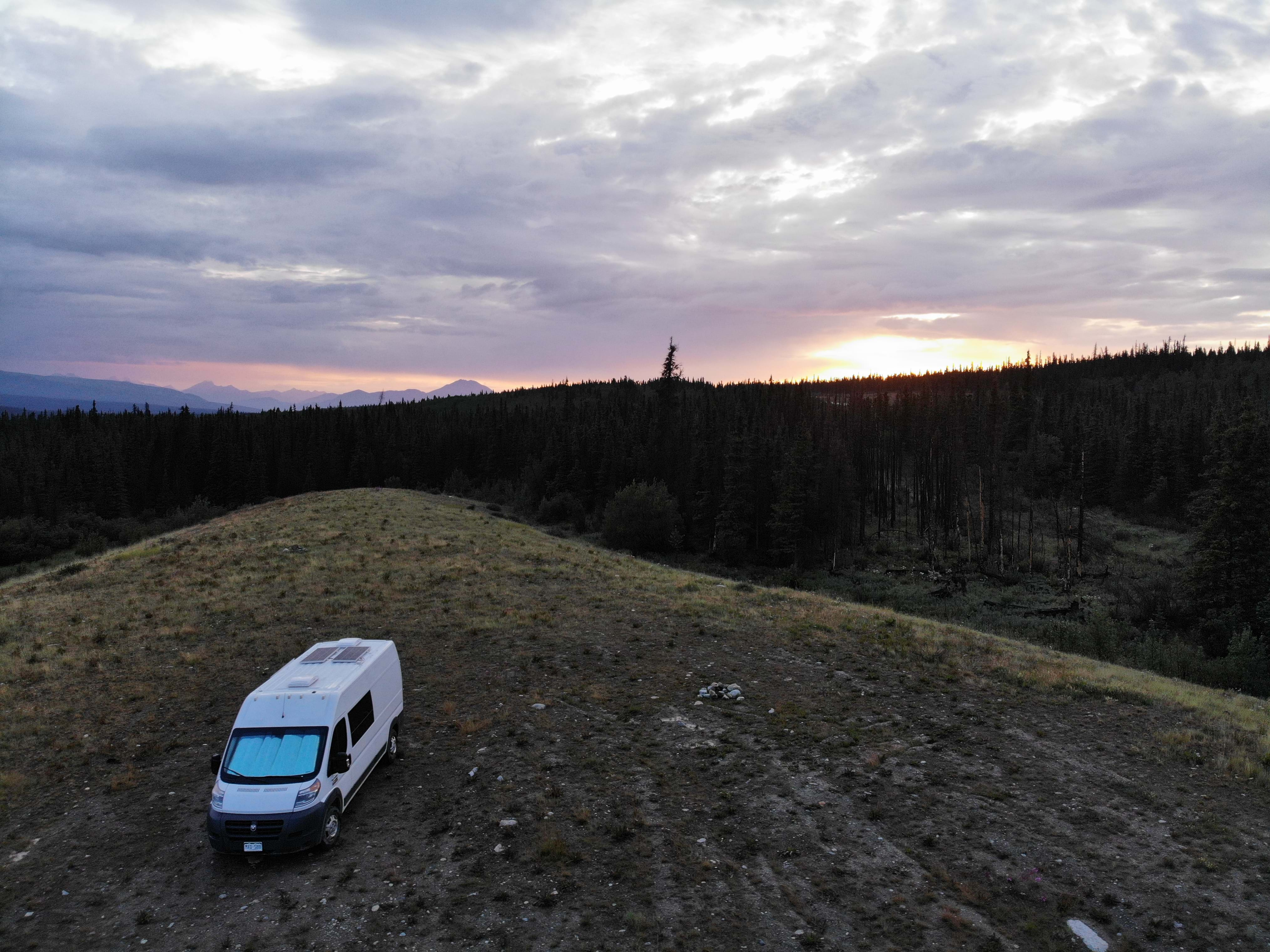 The next morning we woke up early to start the 11 mile strenuous hike up Decoeli. We made coffee and substituted cliff bars for breakfast. We packed up our day bags, jumped on our bicycles, and began the day. The route started along an old rocky mining road that was okay on the bikes for about one mile.
We locked our bikes to a tree by Summit Creek and continued on foot. The first few miles of the hike involve route finding along the creek bed. After a few creek crossings and a little bushwhacking we arrived at the rock glacier. From there we climbed up to a grassy meadow and eventually an alpine ridge. The climb to the ridge was difficult and I found myself asking Jess to wait up several times. Once we reached the ridge it was time for lunch. We enjoyed our sandwiches while taking in all the views.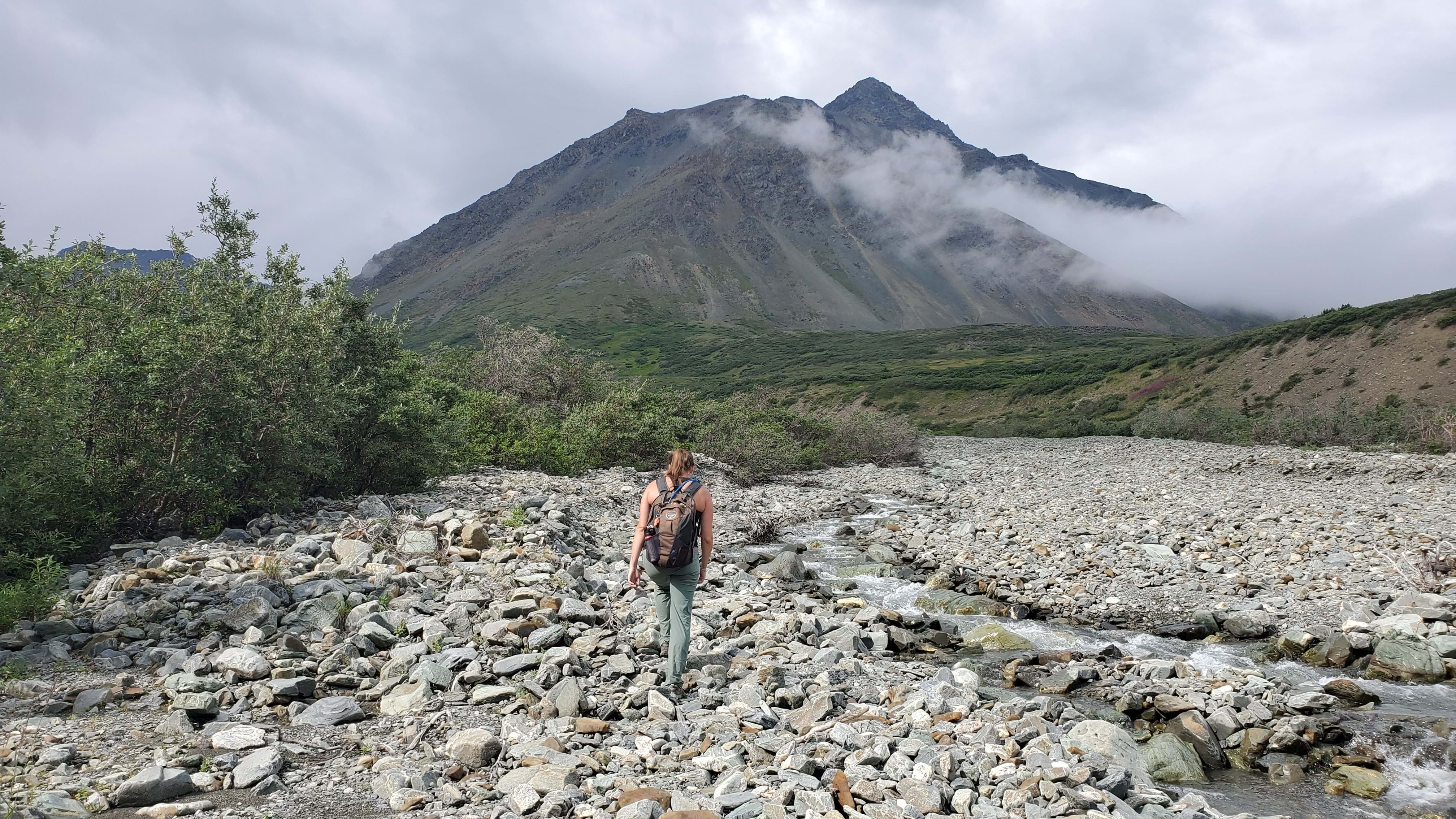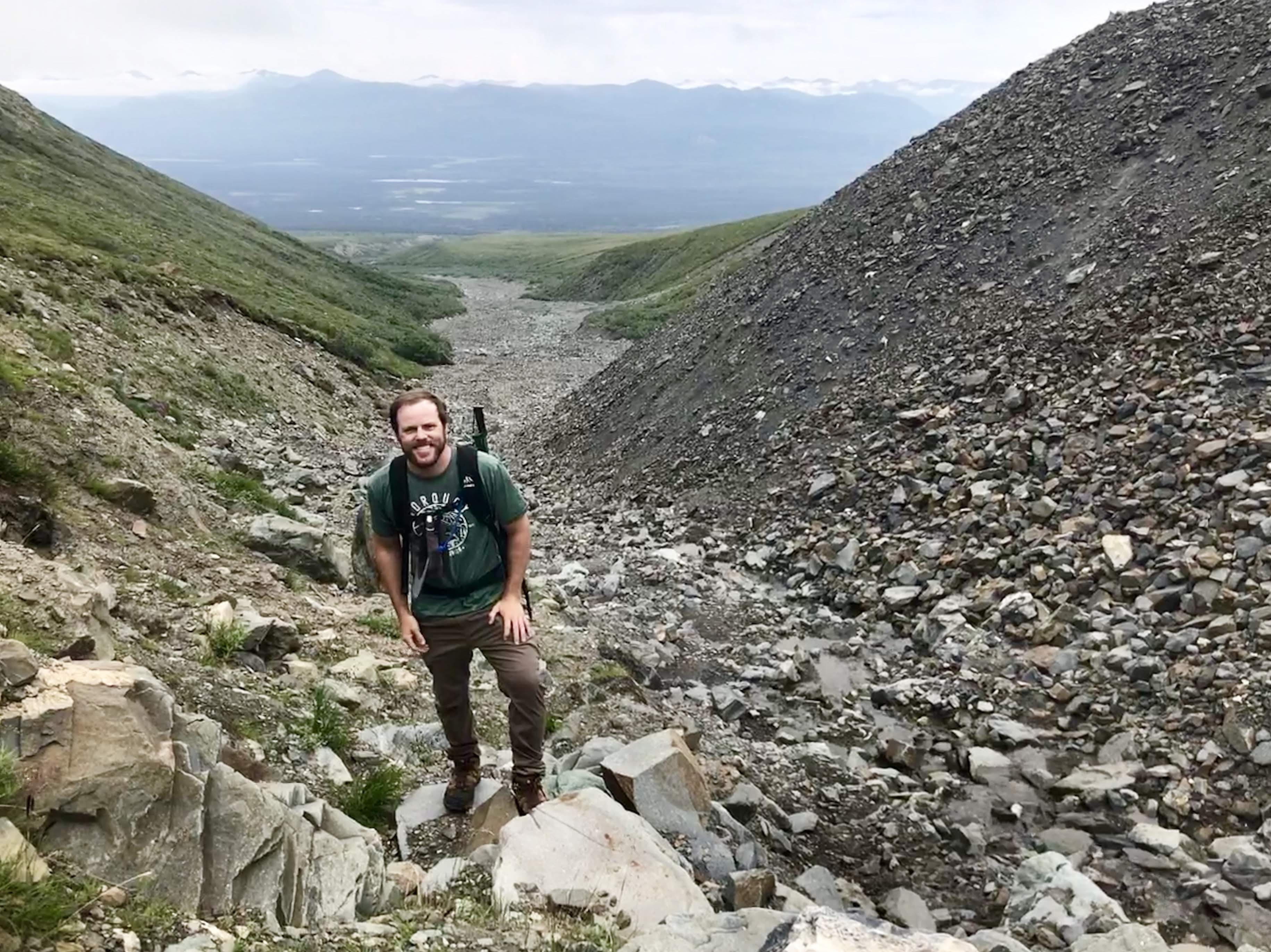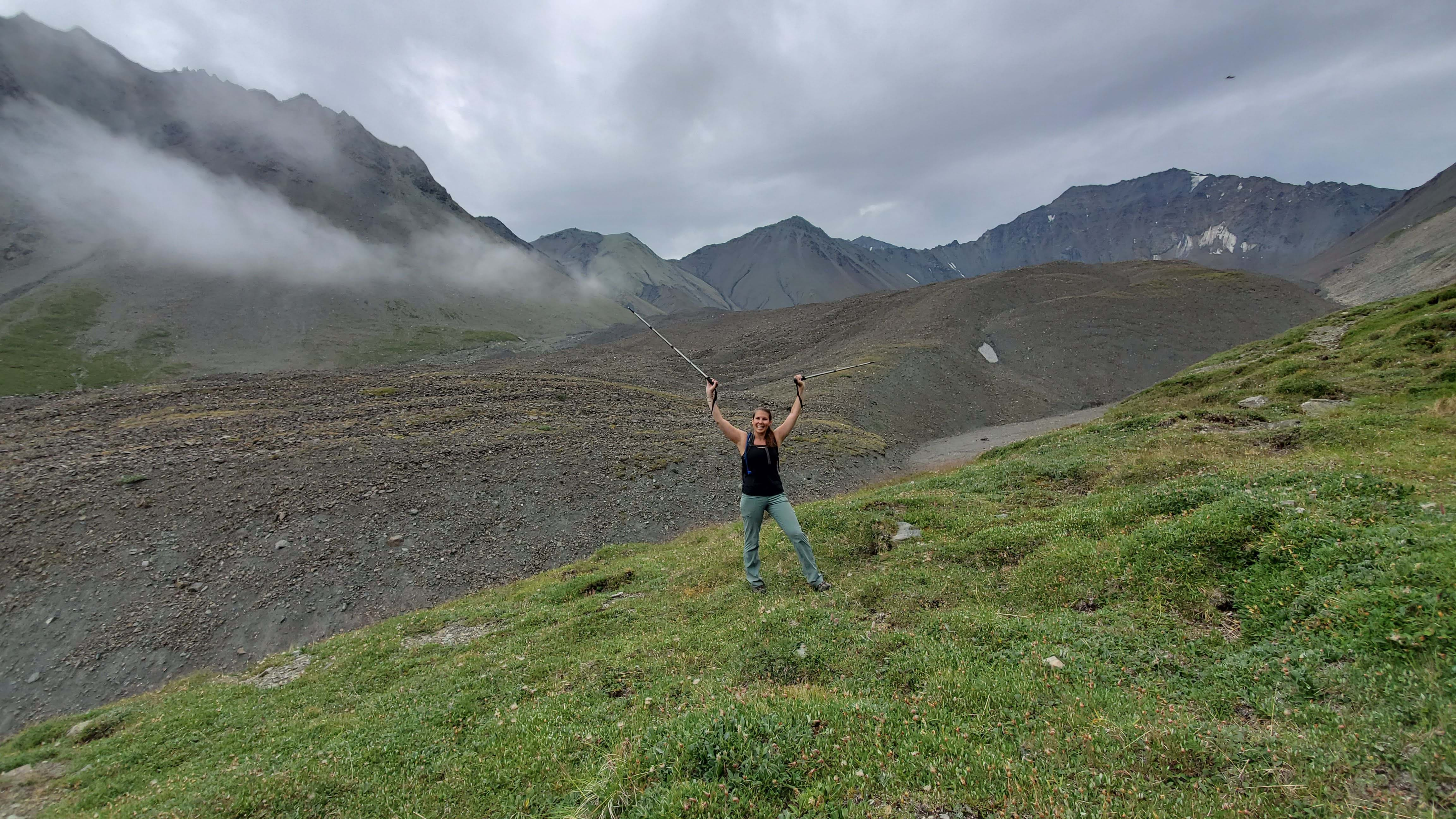 Looking up ahead we still had two good climbs ahead before reaching the summit. At this point the weather began to turn as we were approaching the false summit. We quickly pulled out our rain jackets and continued up to the false summit. This grueling portion of the climb shook our confidence. Jess quickly lost enthusiasm and I honestly thought we were about to turn around. Luckily after several minutes the weather blew over and the rain stopped. It was finally time for the summit approach. The last 300 yards to the summit are incredibly steep with loose rock. We slowly climbed up the mountain carefully watching every step. Jess, about 30 feet ahead of me, accidentally knocked a rock loose that tumbled past me. At this point I began to question if I would reach the summit. I found inspiration in seeing Jess up ahead of me charging up the mountain. A few minutes later (or 30) we were standing on the summit!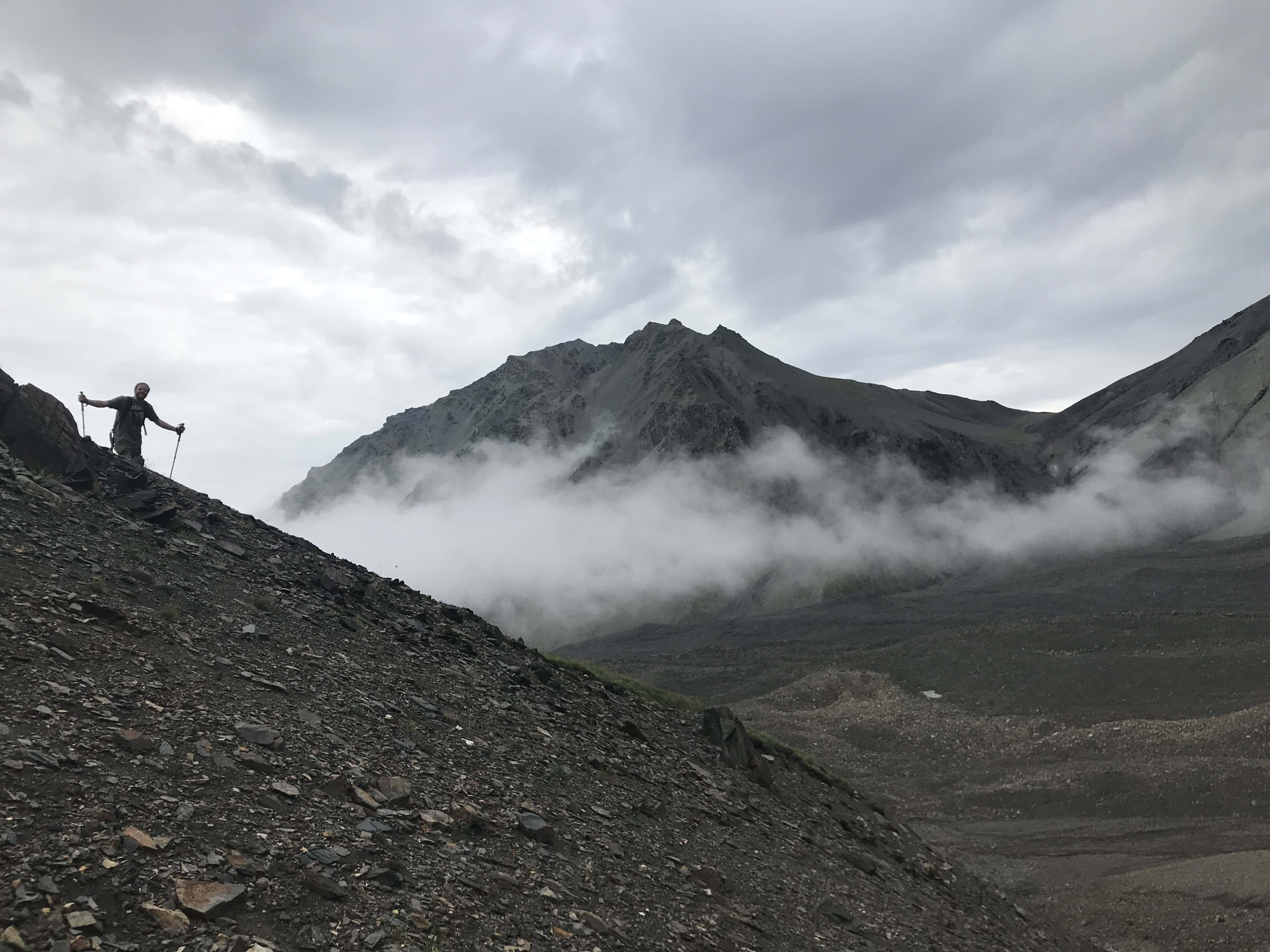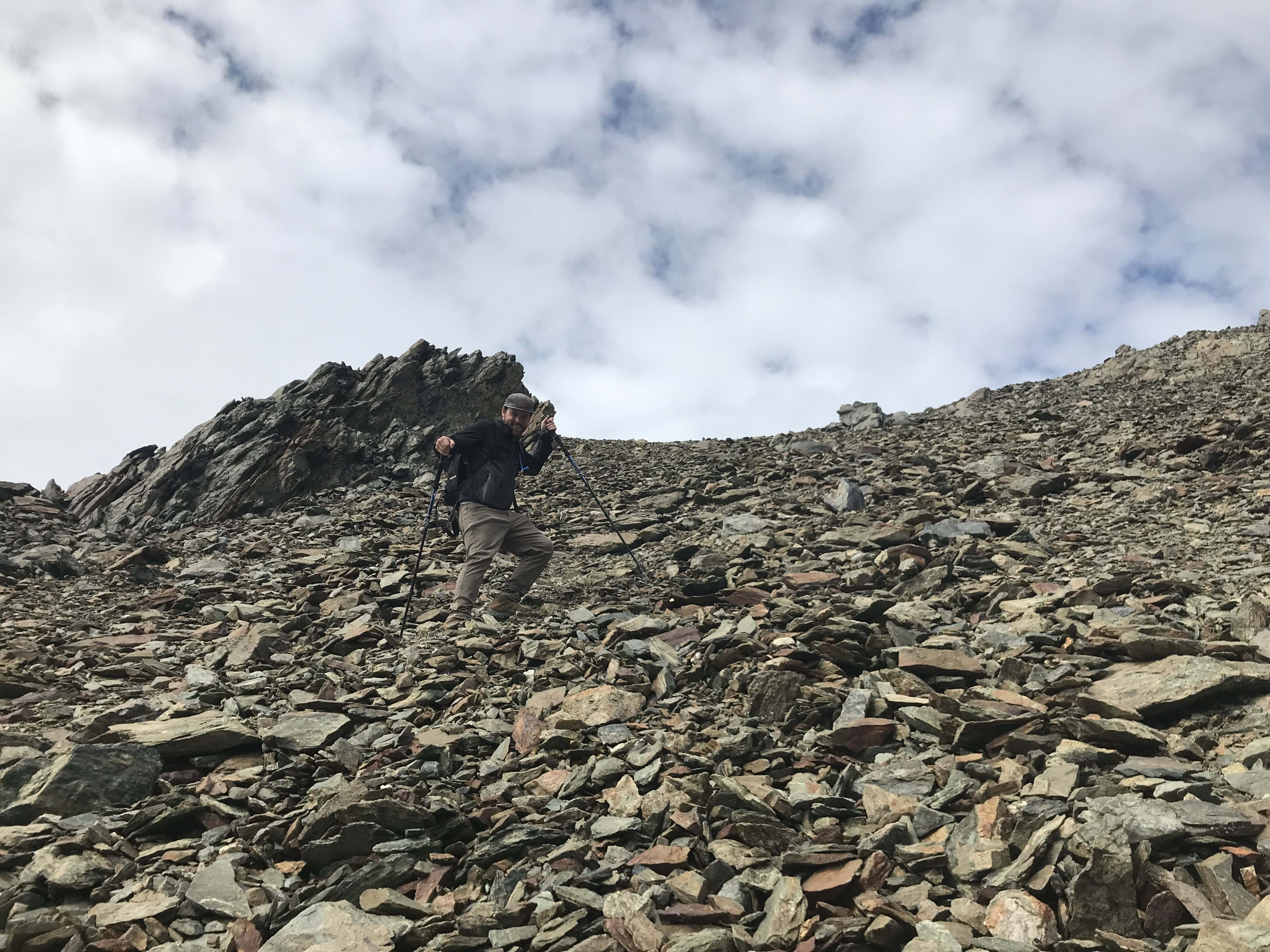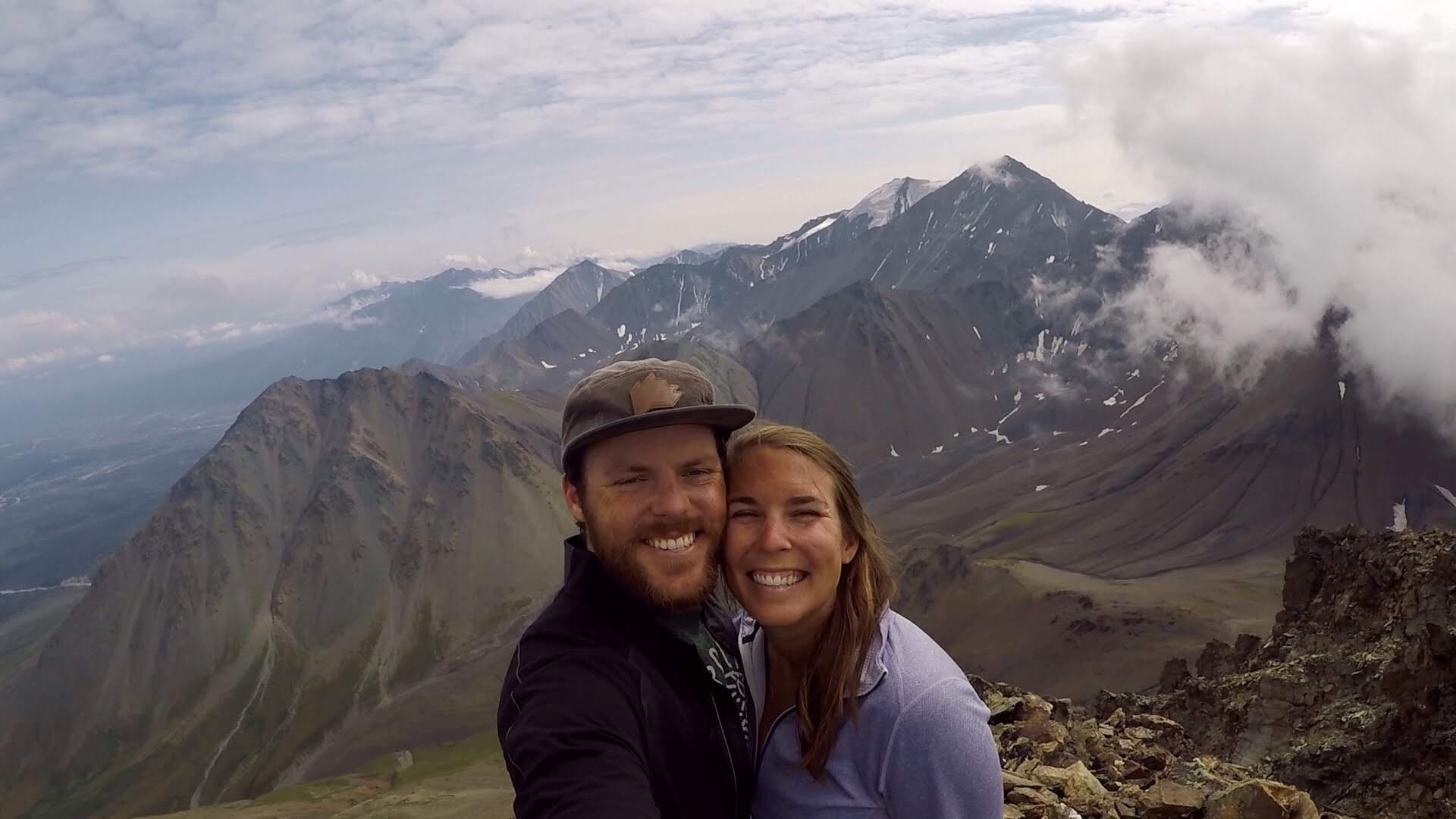 Without thinking I screamed, "I'M ON TOP OF THE WORLD!"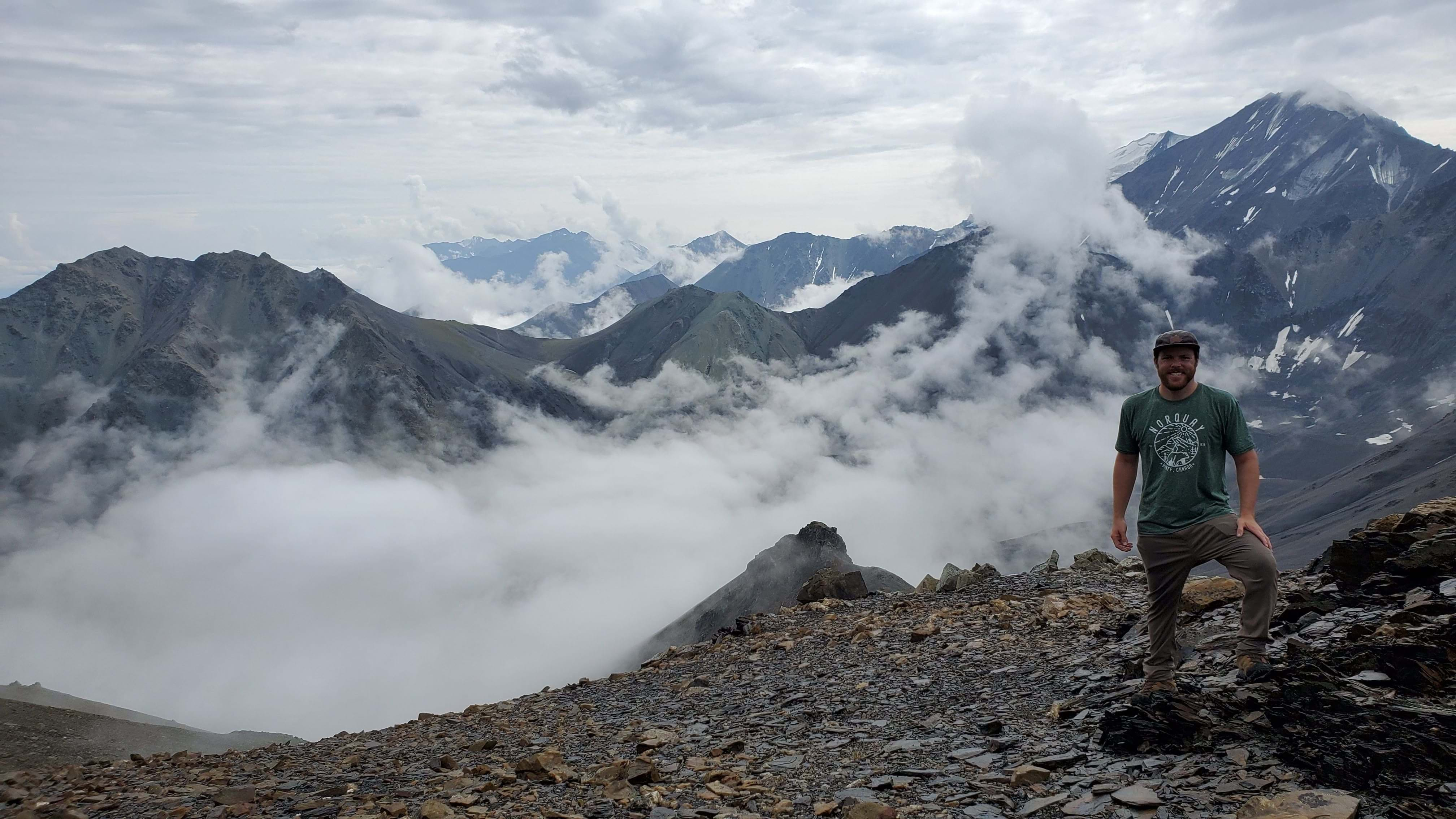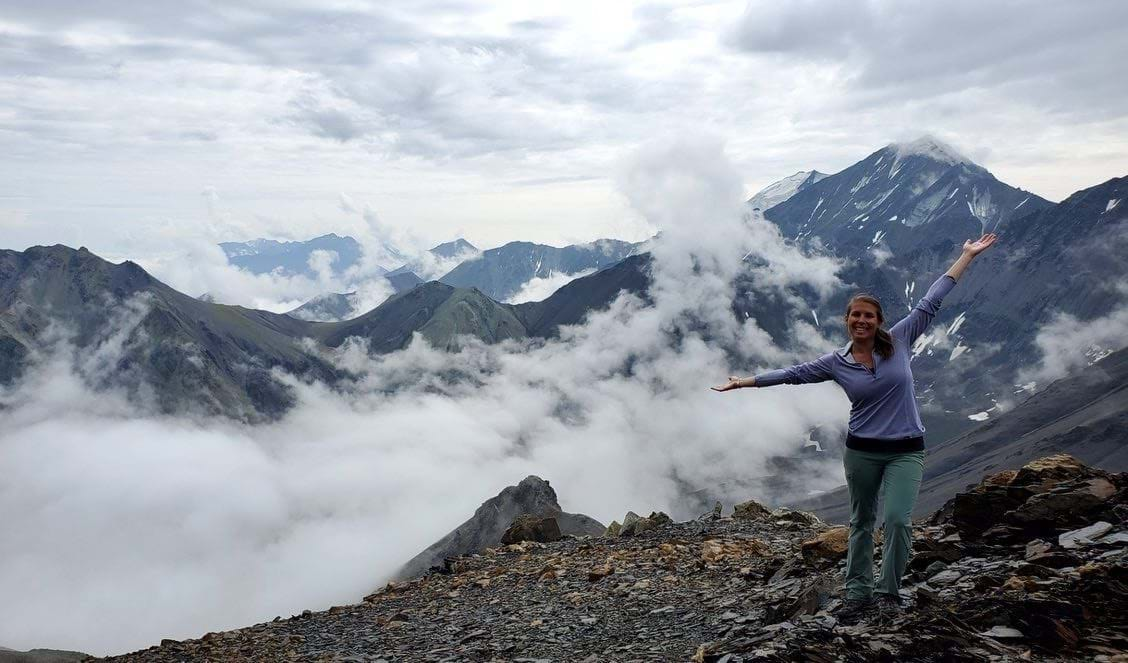 We spent several minutes shooting pictures and videos on the summit before starting the trek back down. The down-climb was intense but somehow felt slightly less sketchy than the way up. The long hike down was taking a toll on my knees and Jess's attitude. I found peace in knowing that this hike would be memorable. I believe these types of challenging hikes will help prepare us for grand adventures in the backcountry. We finally arrived back at our bicycles by the creek several hours later. After a loud and cheerful ride the final mile we were back at the van. Exhausted and hungry but I felt so accomplished. We drove a few miles to Frosty's in Haines Junction to enjoy french fries and ice cream to celebrate. I hope we return to Kluane one day but for now on to the next adventure!