On our way to hike Tolmie Peak on the northwest side of Mt. Rainier National Park we saw a bumper sticker that said
"Live like the mountain is out!"
We loved it and chatted about how applicable it was and how you start noticing and appreciating the little-er things. We're all about the little things in life, but were also all about big mountains and since on time on the road is flexible we decided to chill in our hammocks for the afternoon and hope the clouds hovering over Mt. Rainier cleared out by morning.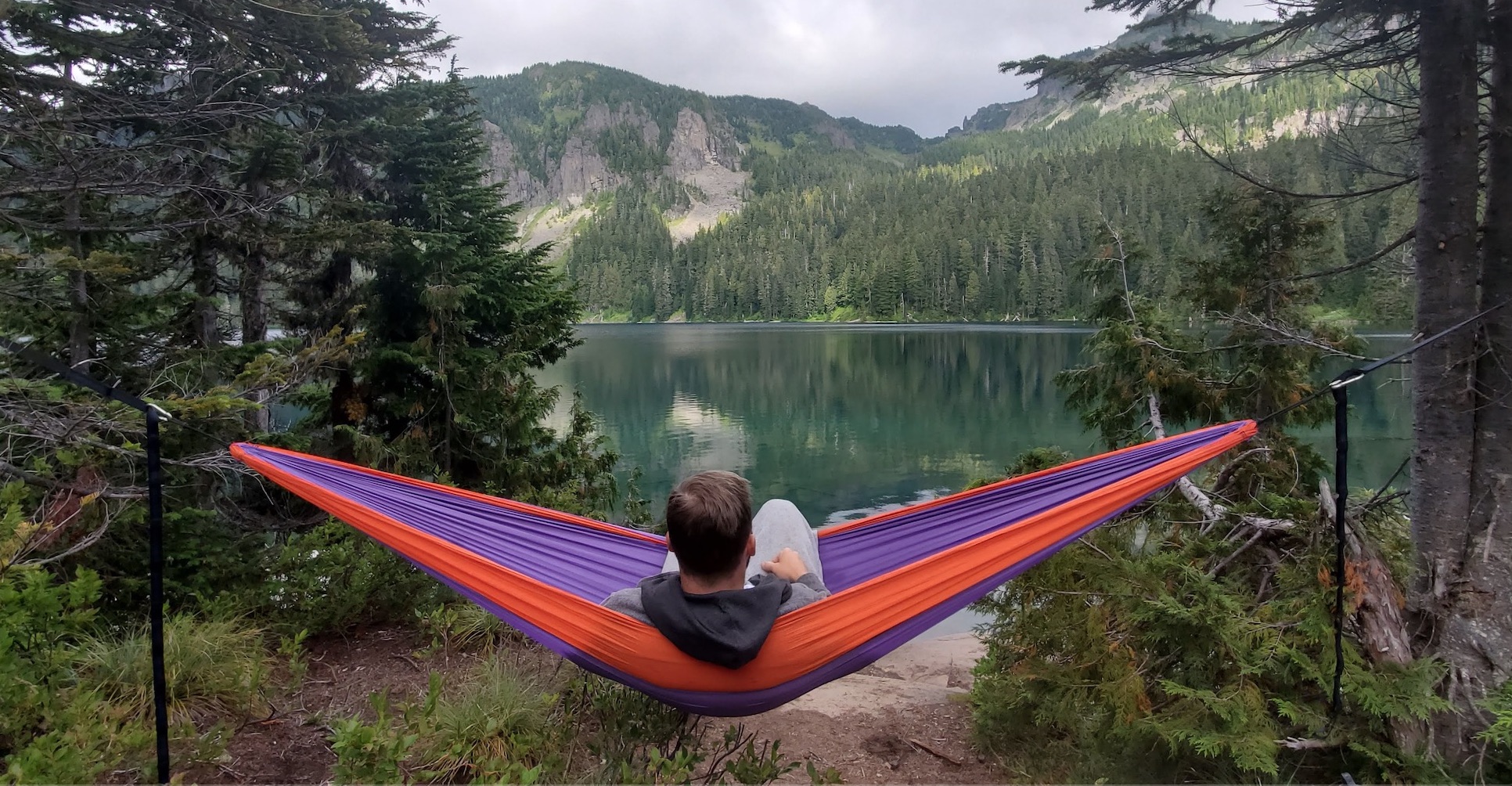 We woke up to catch some of the Perseid meteor shower and luckily the sky was completely clear! Our hike was absolutely beautiful and the views of Mt. Rainier from the fire lookout were stunning. We wanted to see the other side of Mt. Rainier so we made the trek back down the 15+ mile gravel road. (Remember our theory about how all things worth going to are at the end of a long, shitty gravel road).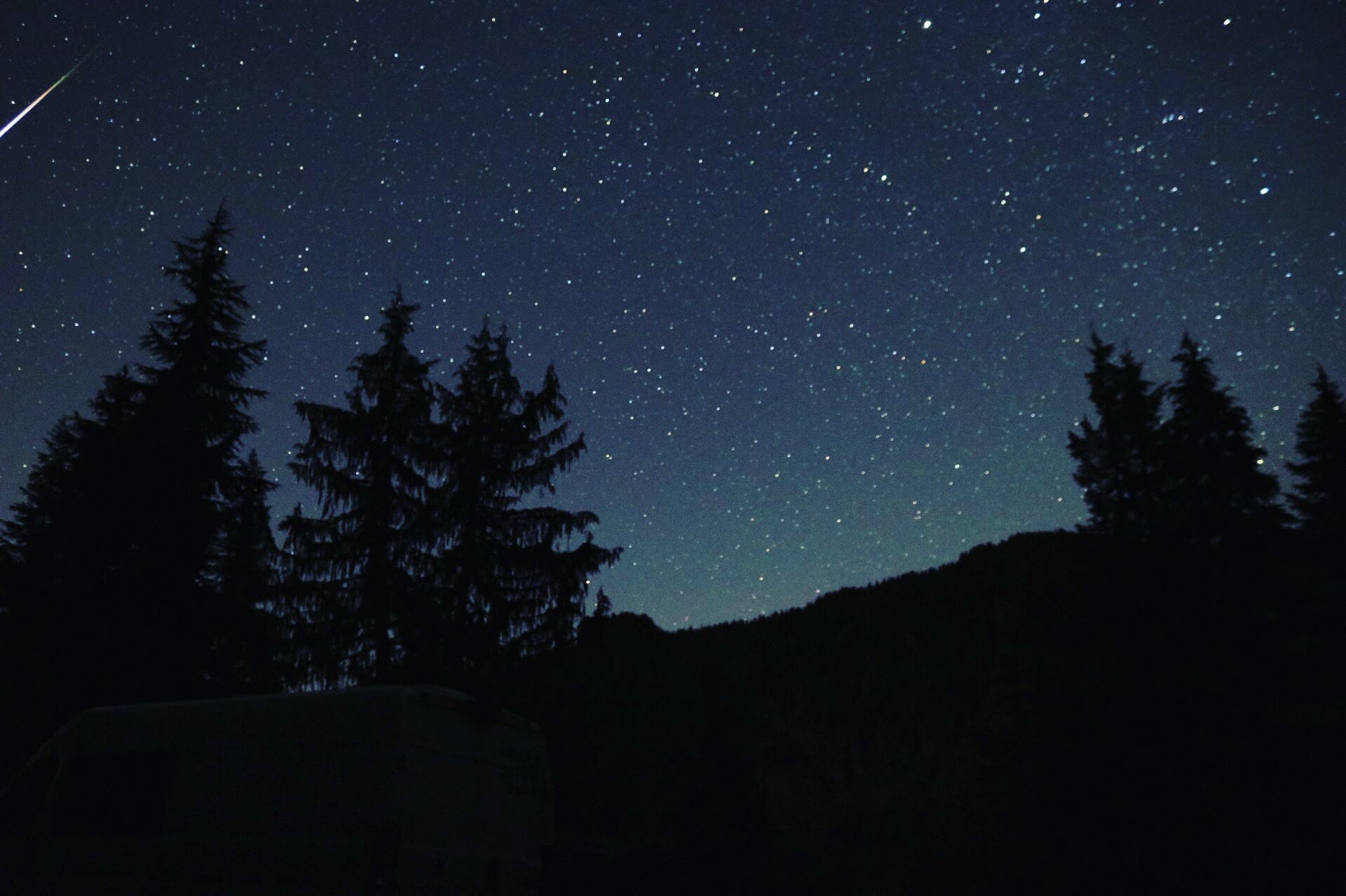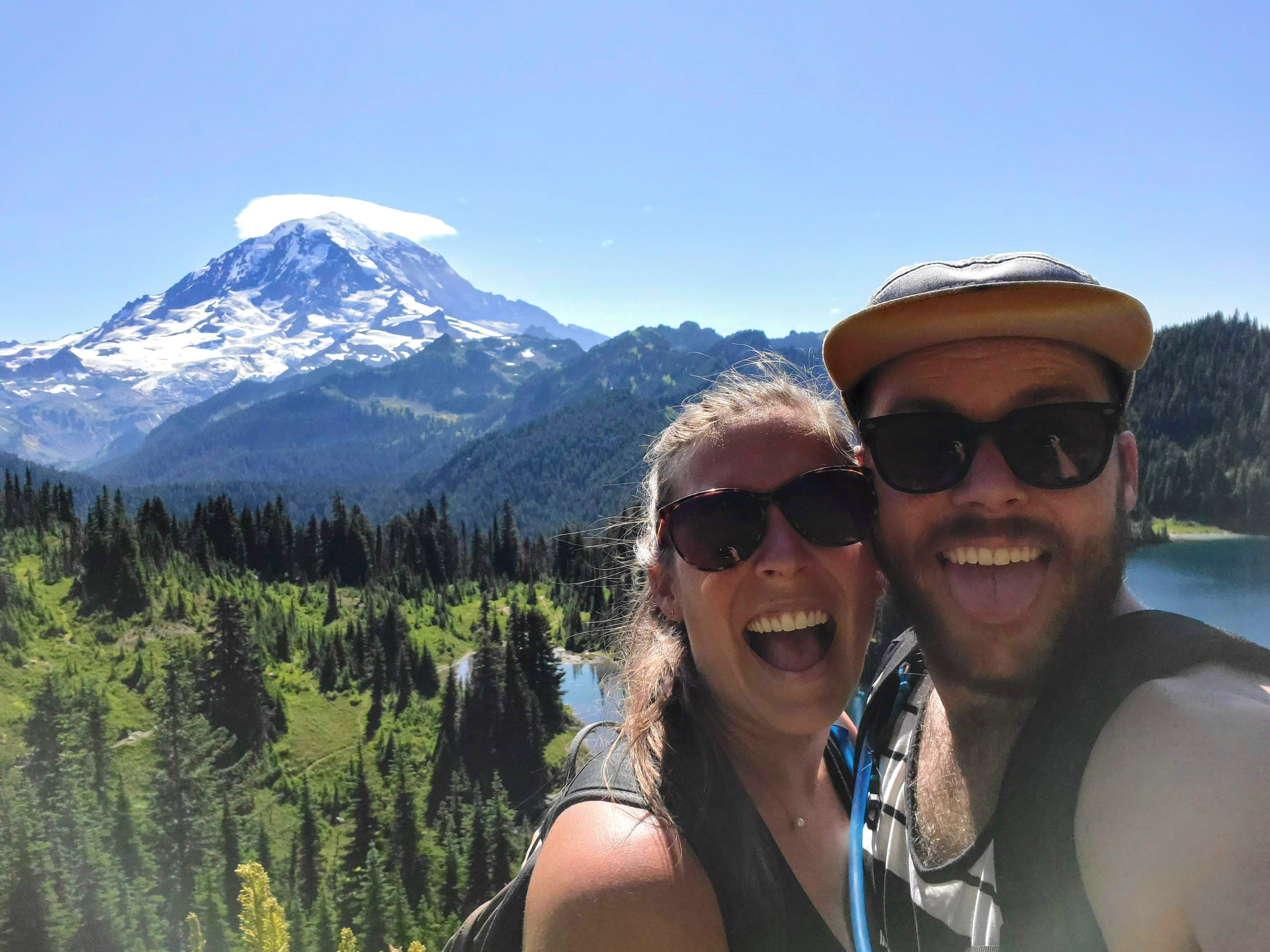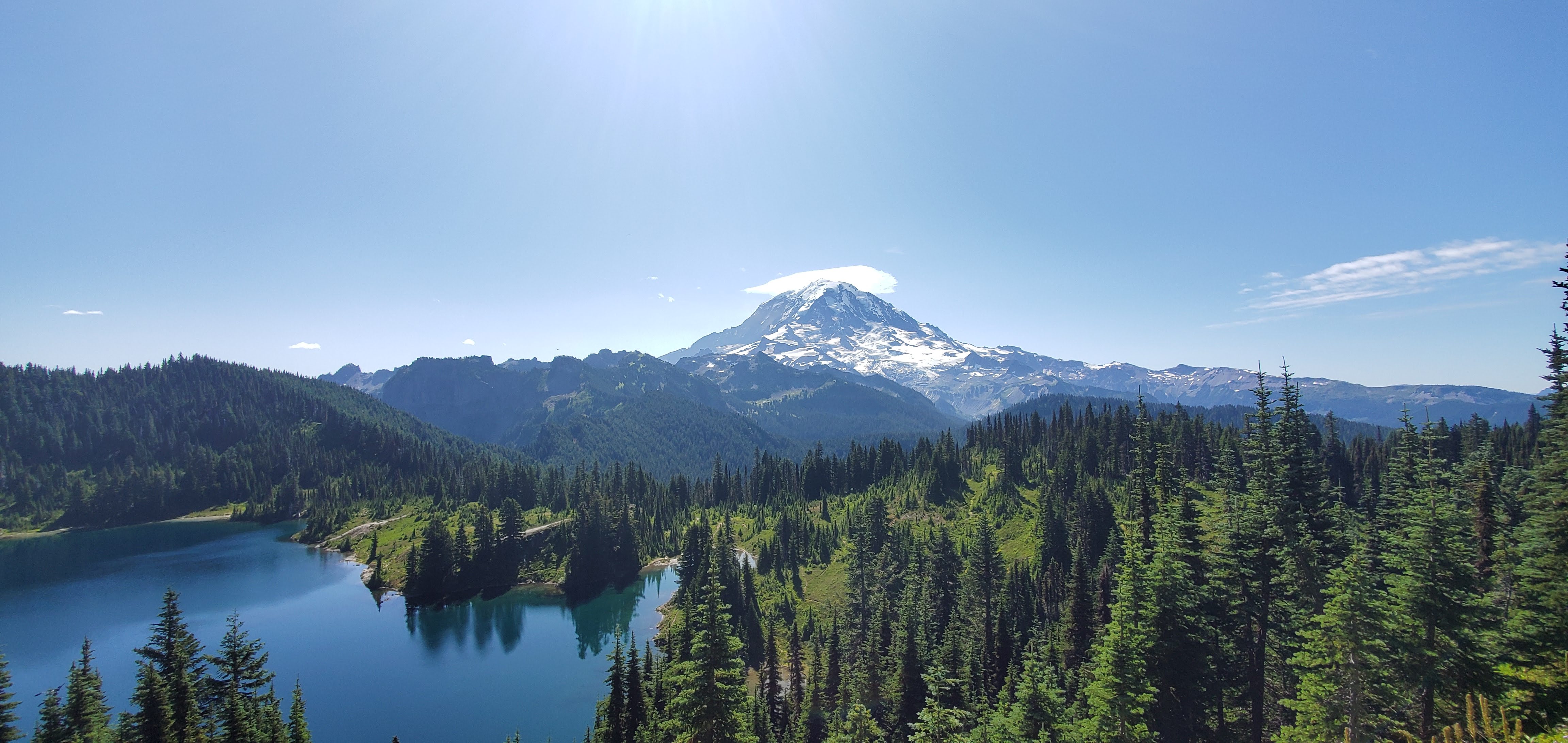 The other side of Mt. Rainier was home to one of our favorite campsites. It was an oasis between tons of old growth trees right beside a beautiful turquoise river. Parker had a little too much fun flying our drone between all of the trees! We bathed in the river and then made a fire to warm back up after the frigid water temps.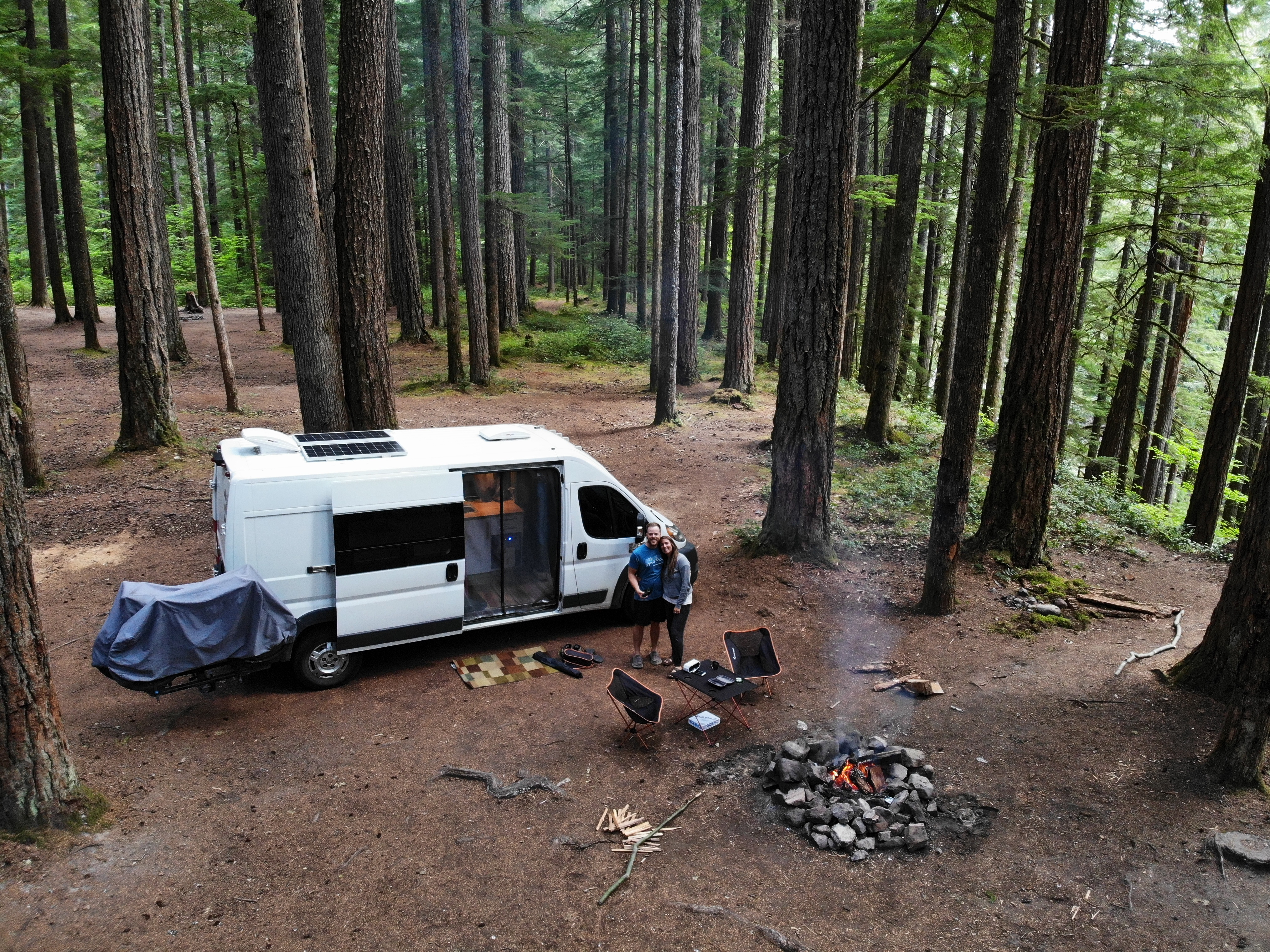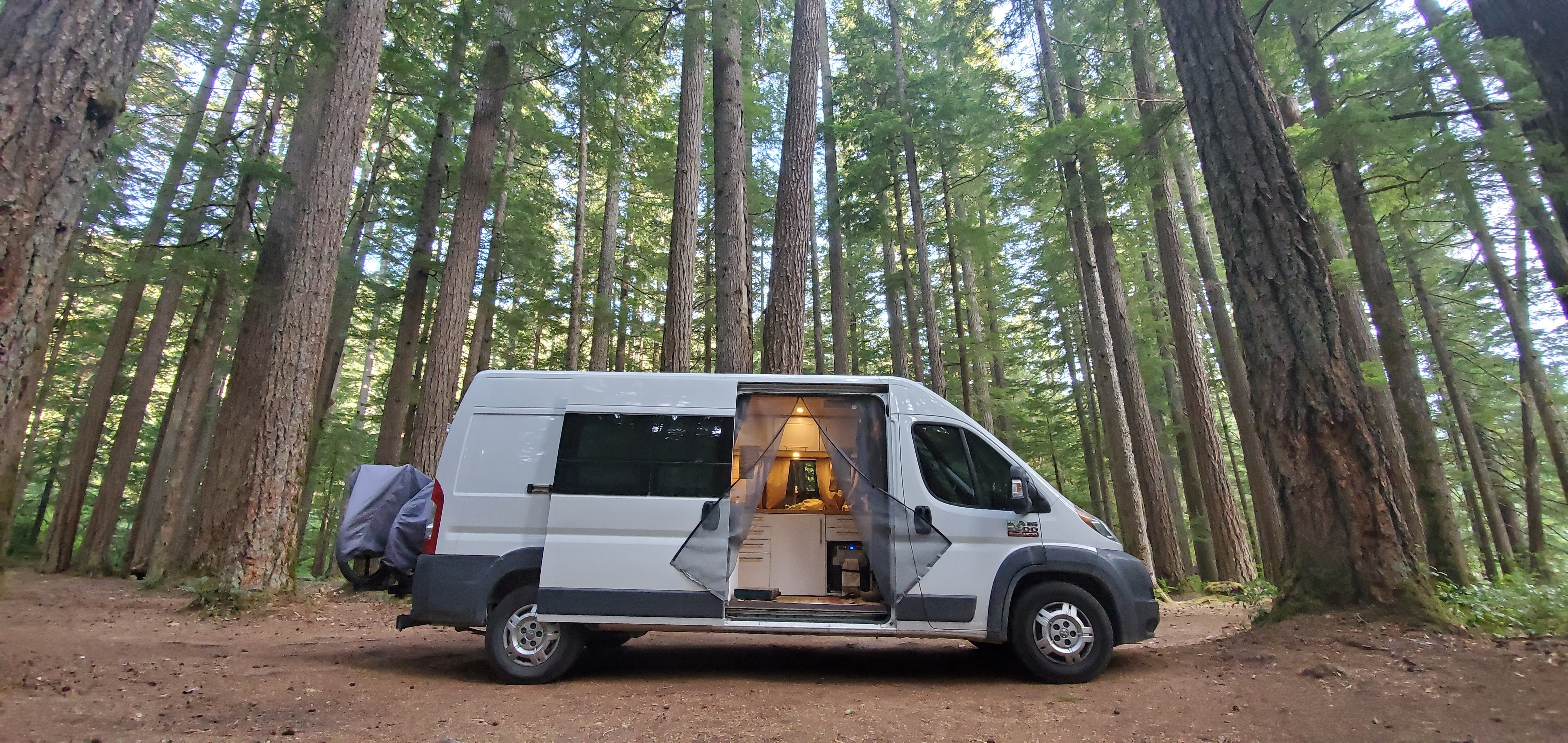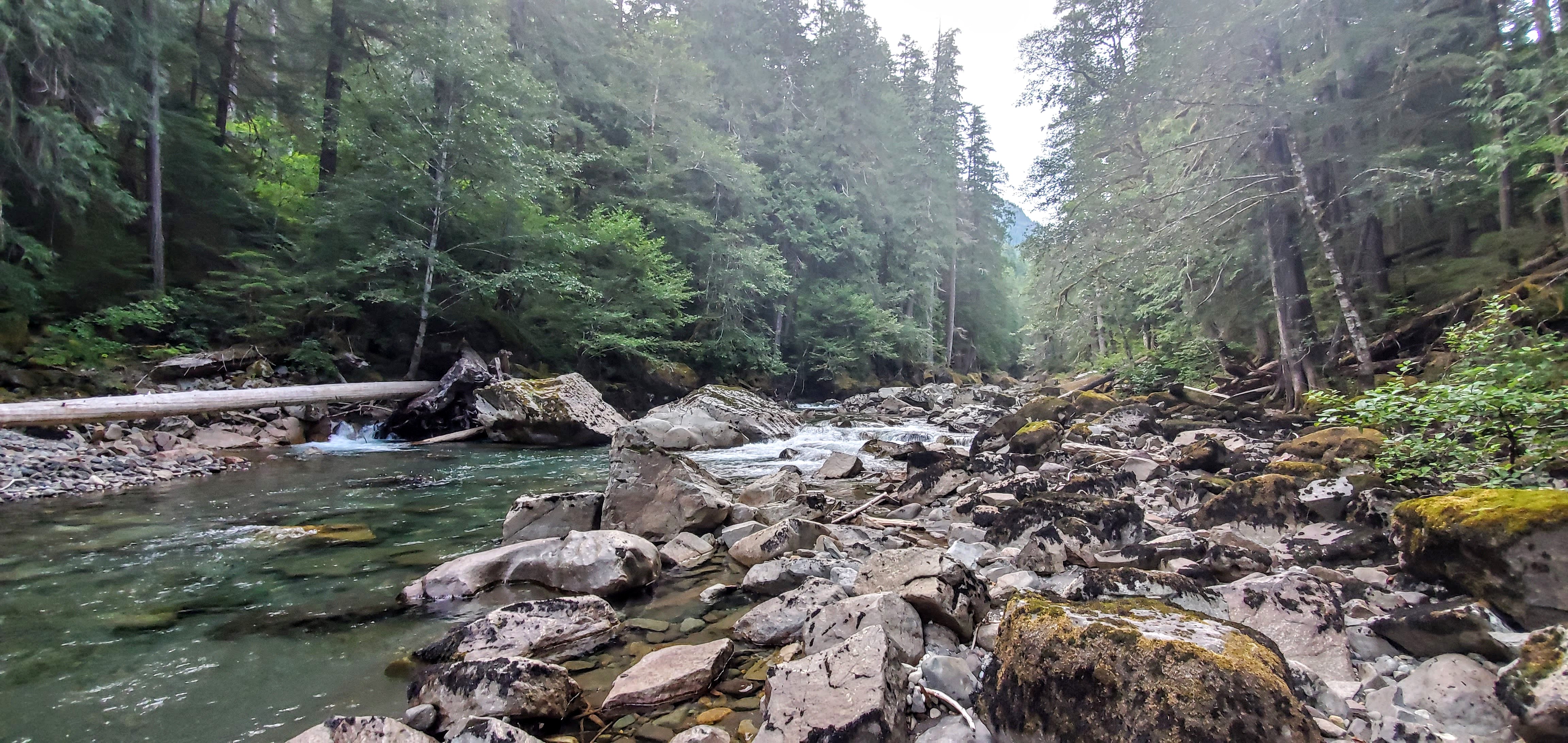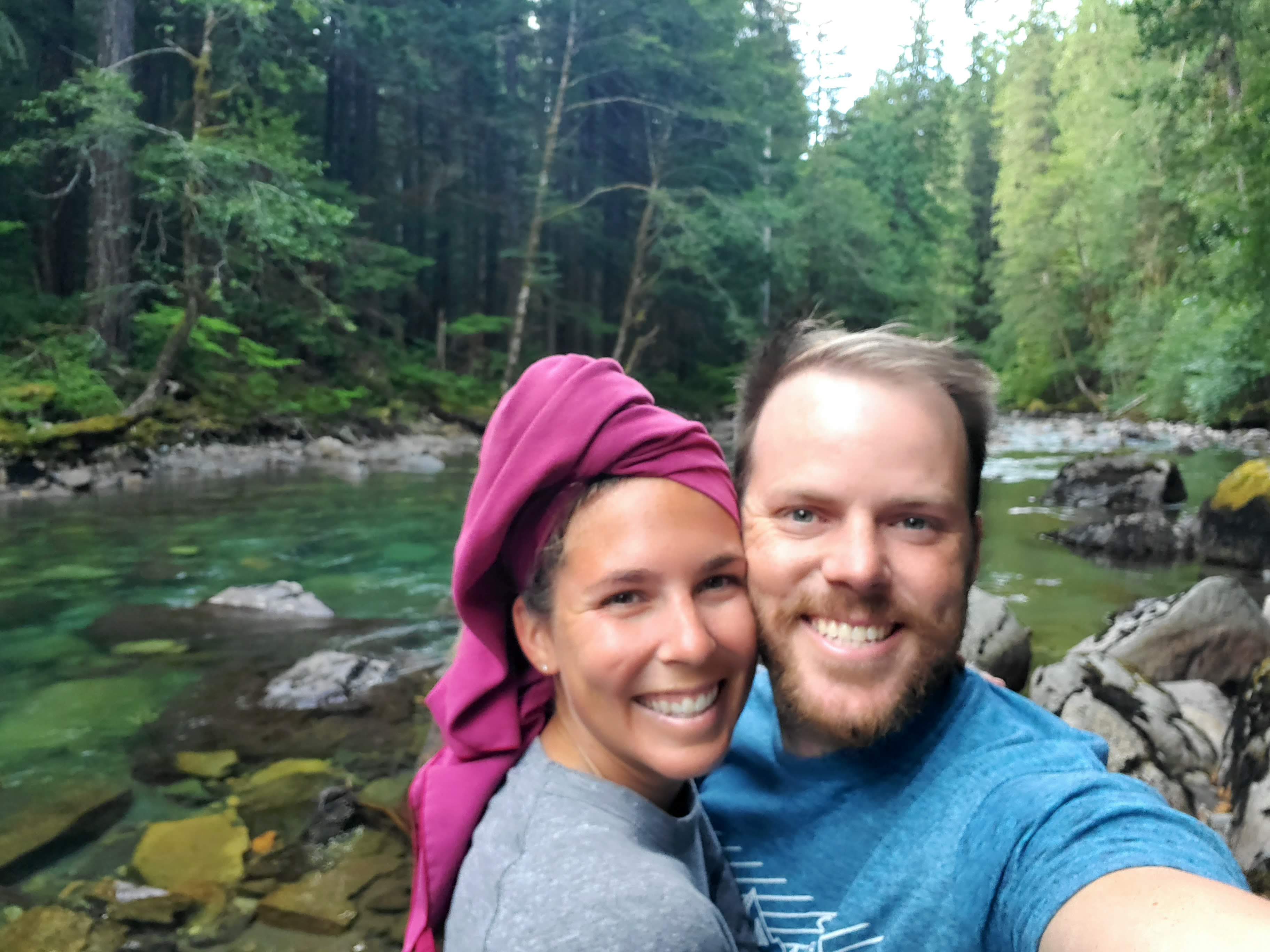 We explored Paradise the next morning but opted for a bike ride down one of the forest service roads instead of another hike. We did love Narada Falls. It's well worth a stop and hopefully the sun will be shining just right to give you a beautiful rainbow in the falls.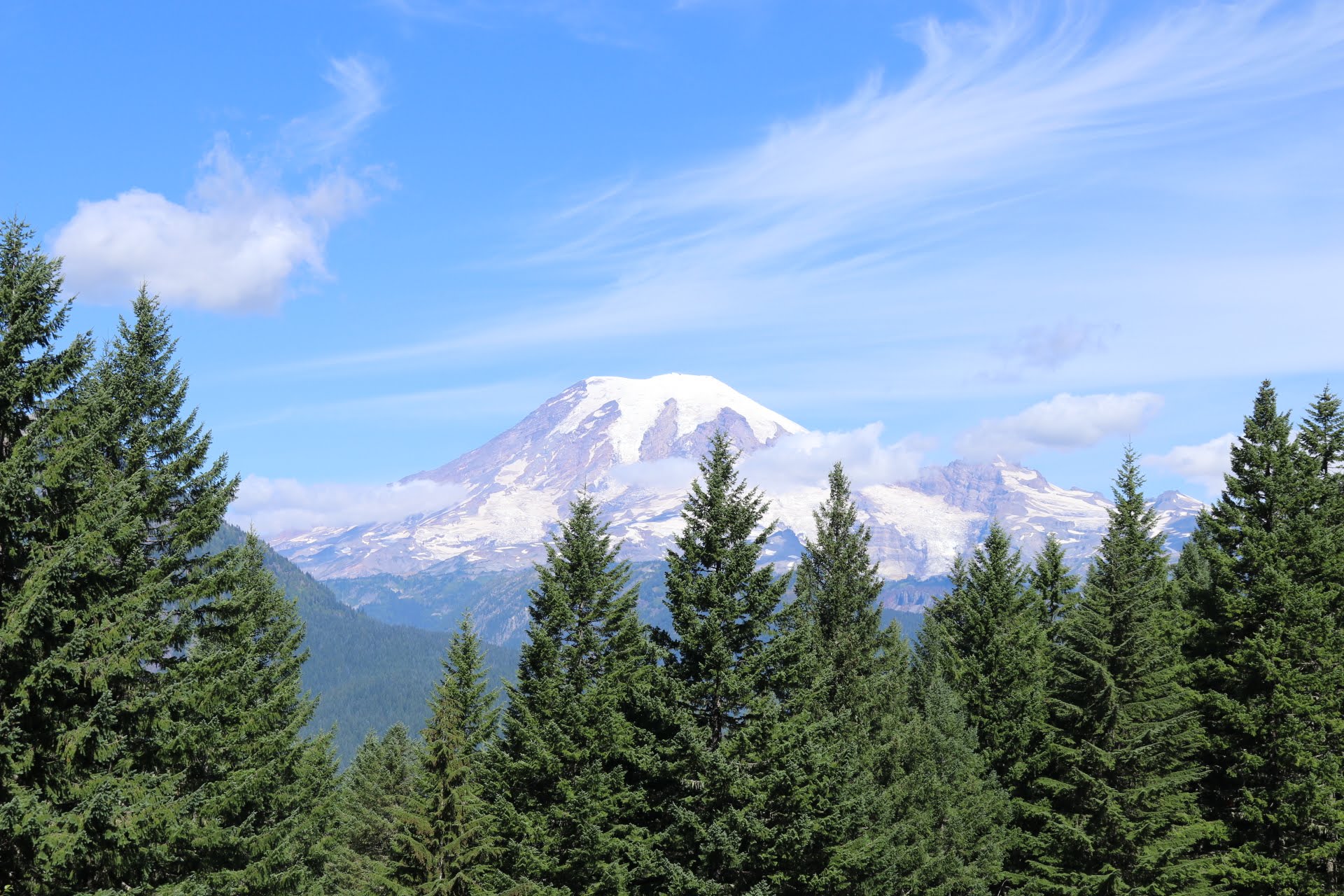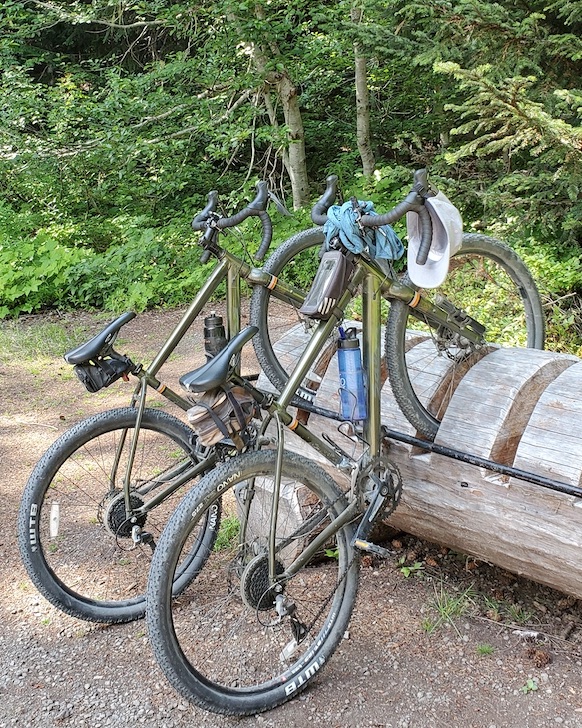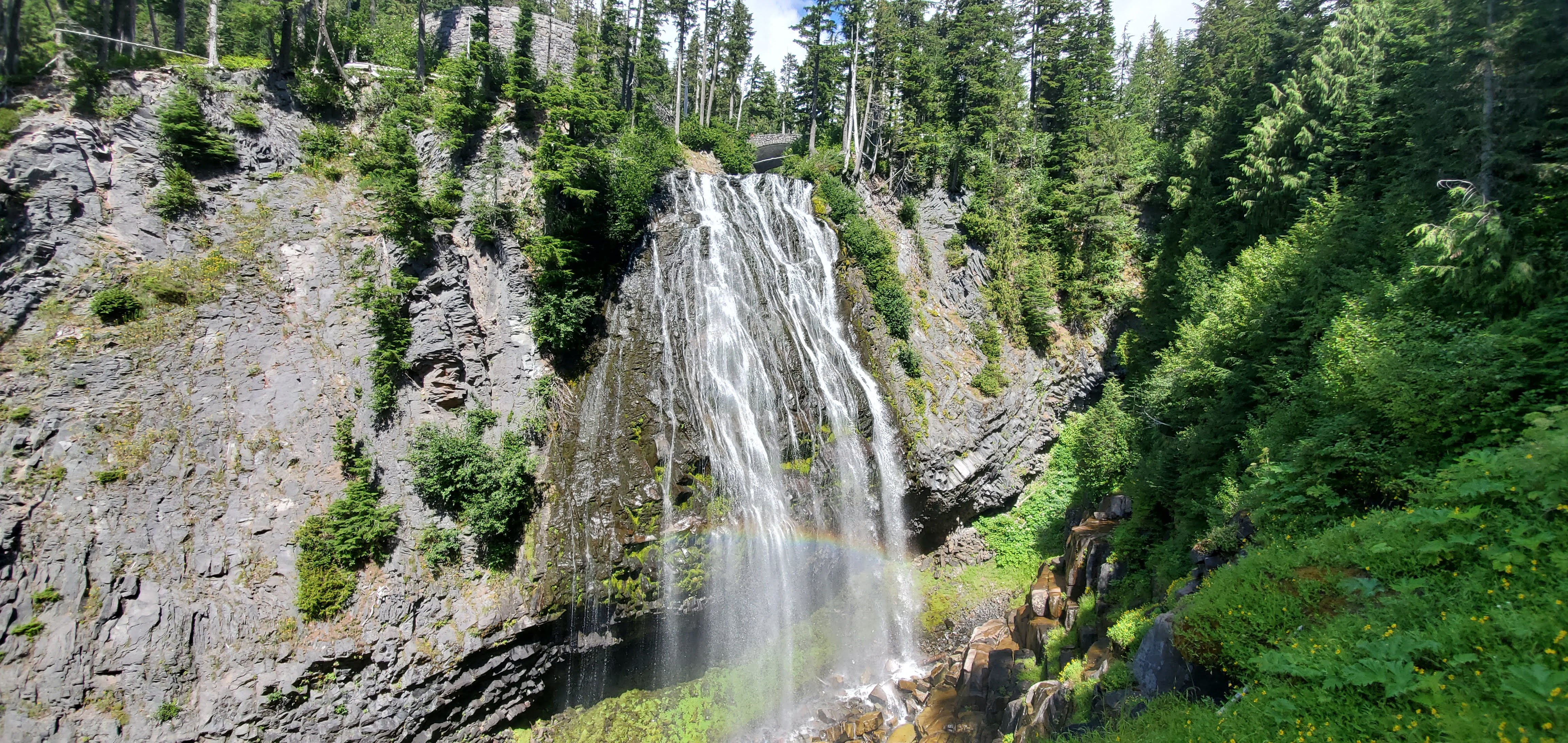 We LOVED our time in Washington and will definitely be back but it's time to start making our way south.