After a quick stop in Portland, we made our way over to Mt. Hood to camp at an incredible campsite we found on the southern side of the mountain. We made a campfire and watched the sunset behind Mt. Hood.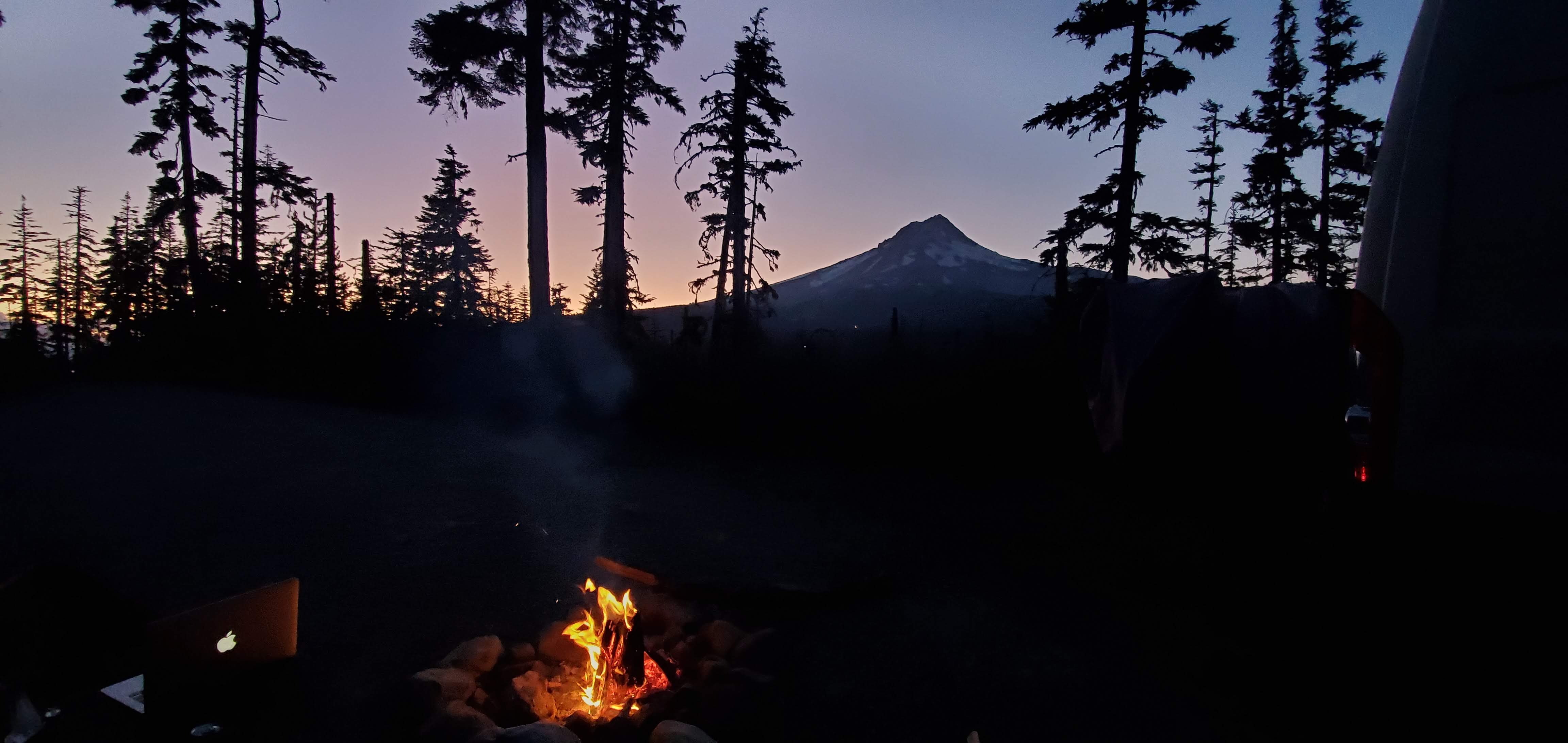 Mt. Hood was hiding in the fog when we woke but the clouds were starting to burn off as we were finishing breakfast. We packed our day bag and started the hike to Mirror Lake. It is a pretty easy hike and quite popular, but we were able to sneak away from the crowds and eat our lunch with only the squirrels to disturb us. Then we checked out the famous Timberline Hotel and Ski Area (from the Shining) and enjoyed watching the avid snowboarders and skiers that continued to ski into mid August just because they could (which if you know us, you know we appreciate a passion for snow sports).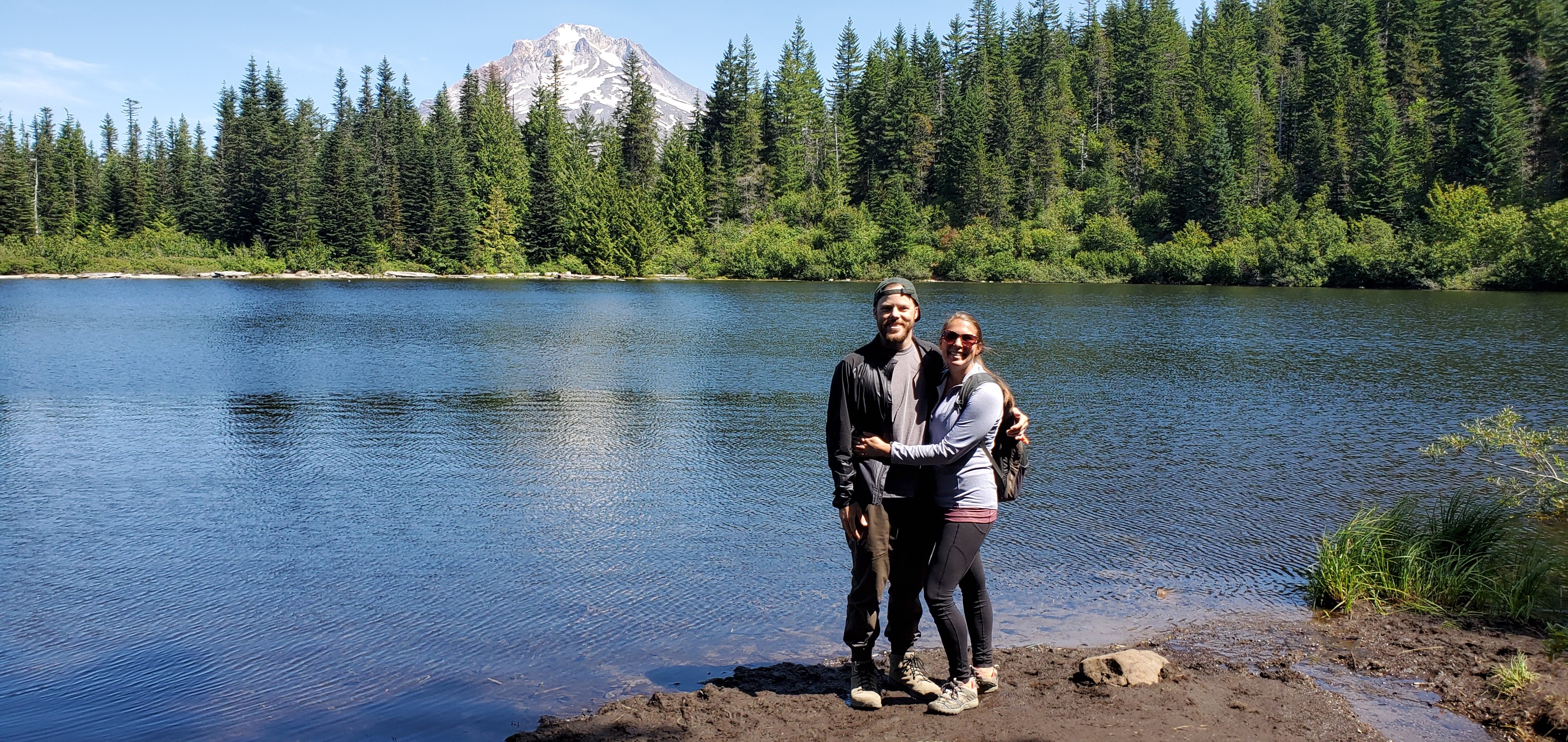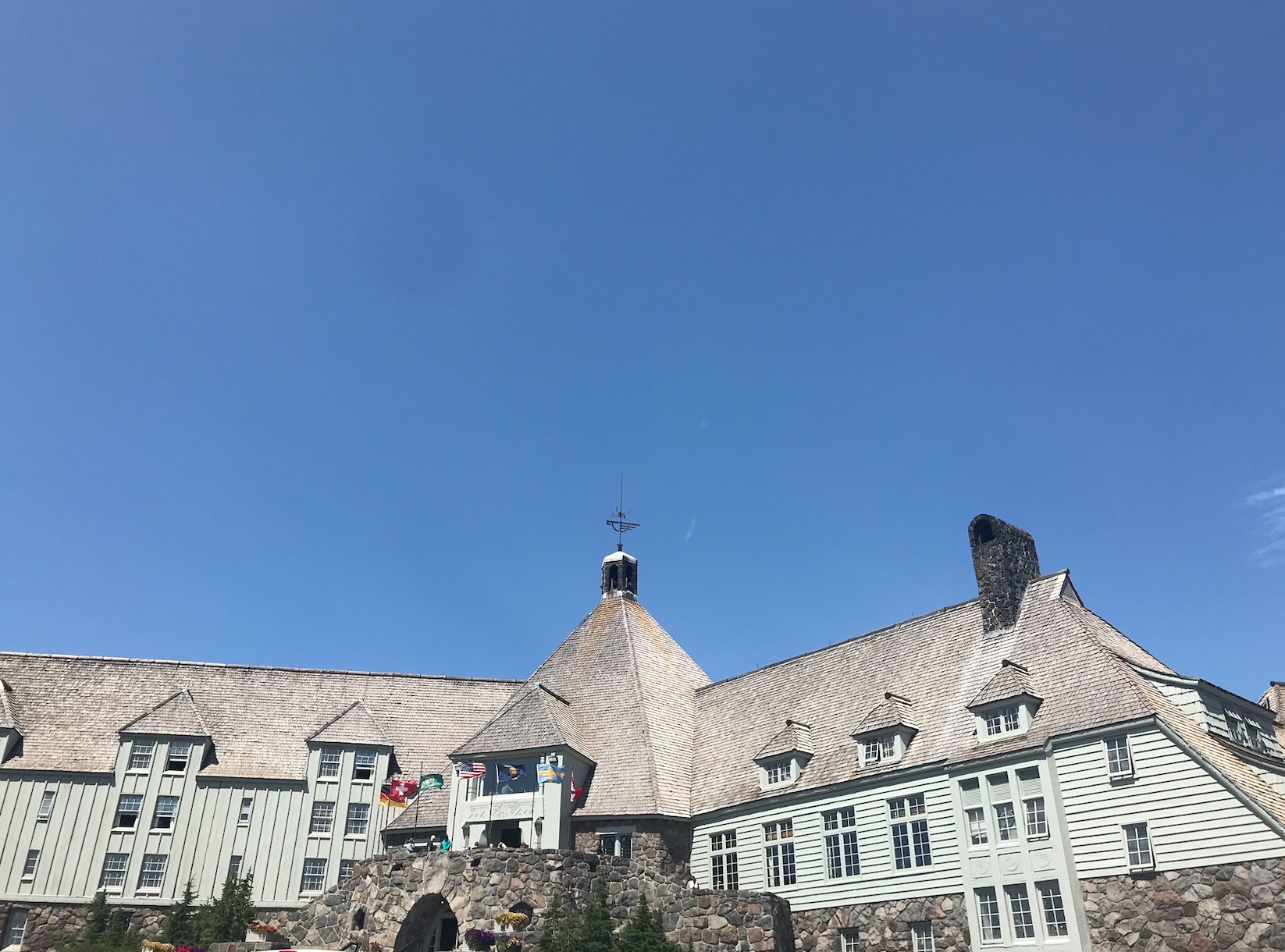 Because we like to see big mountains from every angle, we stopped at Solera brewery for a beer on our way to Hood River.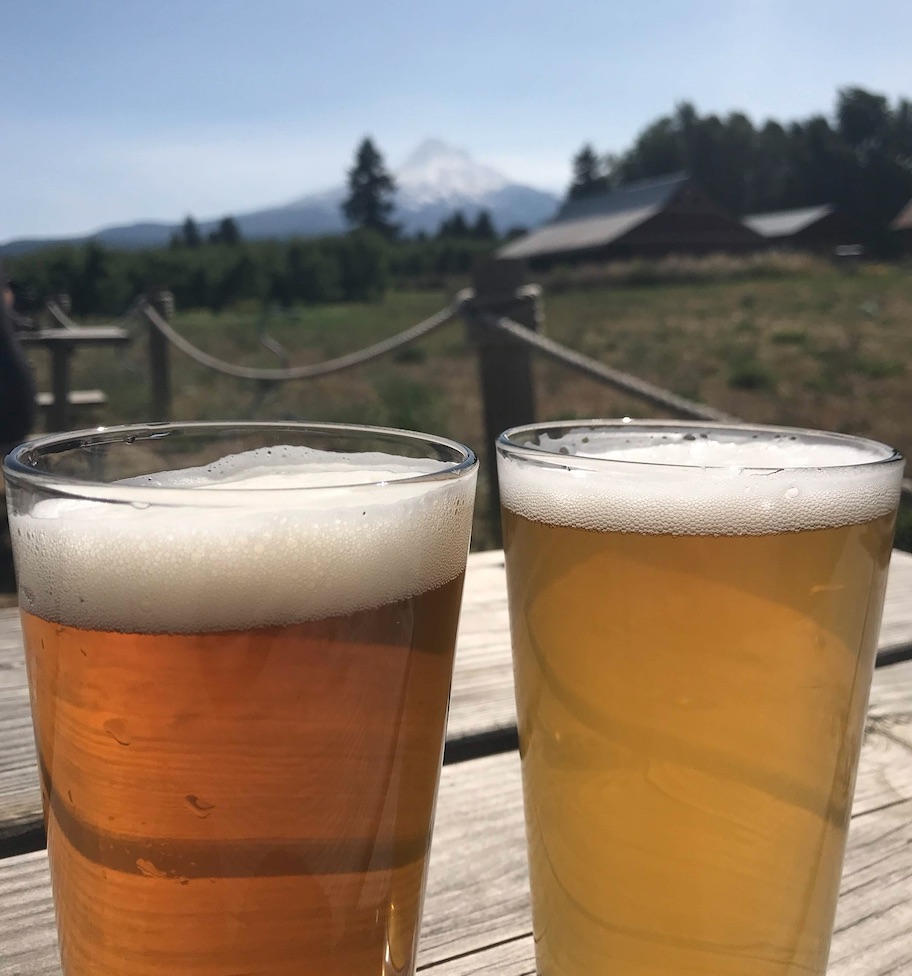 I don't think I had even heard of Hood River and it actually wasn't even on our list of stops along the road trip but it came highly recommended from some outdoorsy friends and especially our kiteboarding friends, Bri and Orion! The kiteboarding community in Hood River is unreal! We could have watched them for hours and of course Parker's over here googling how to get his own kiteboarding setup. The sun started to set and the kiteboarders turned in for the night leaving us with a beautiful purple sky and plenty of Hood River breweries to explore.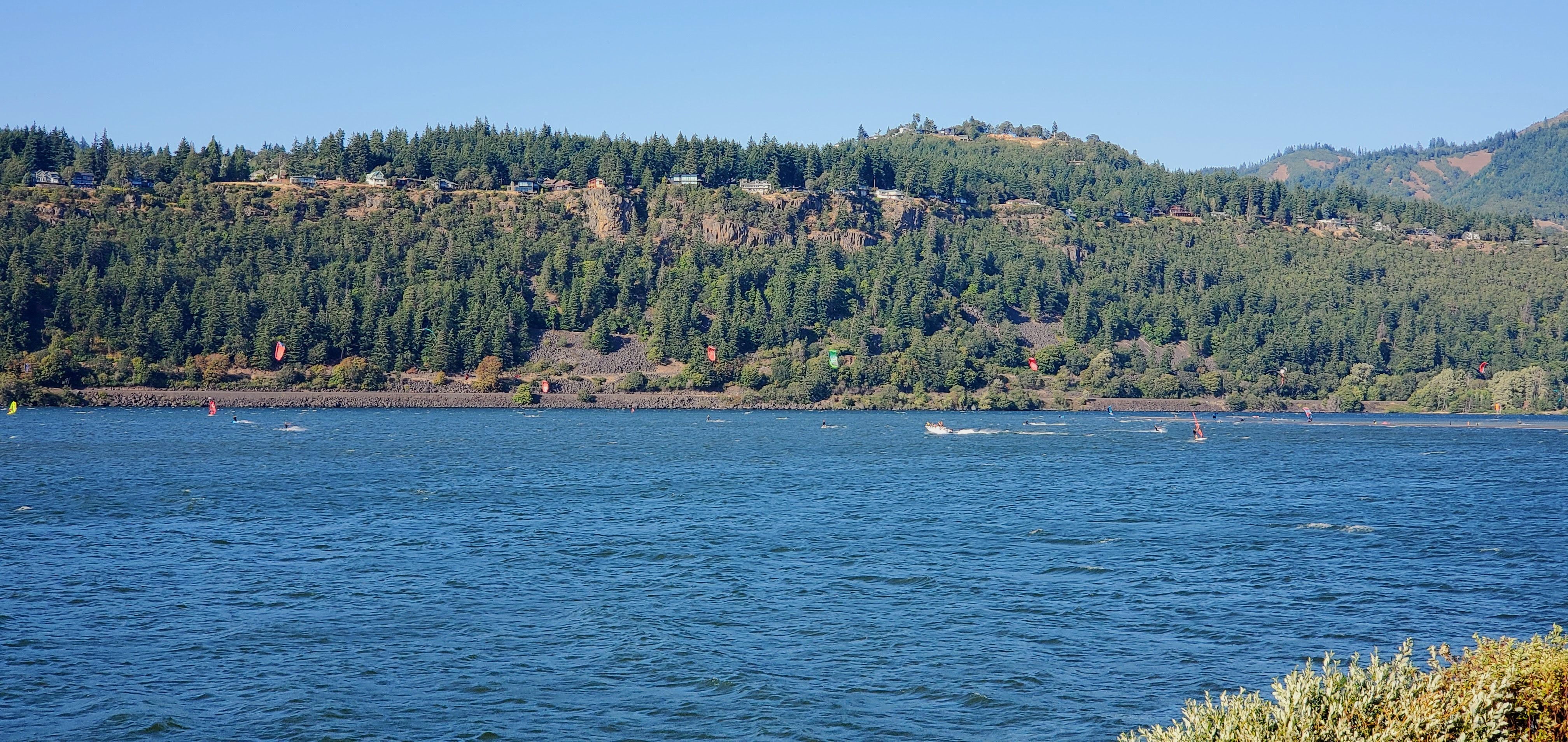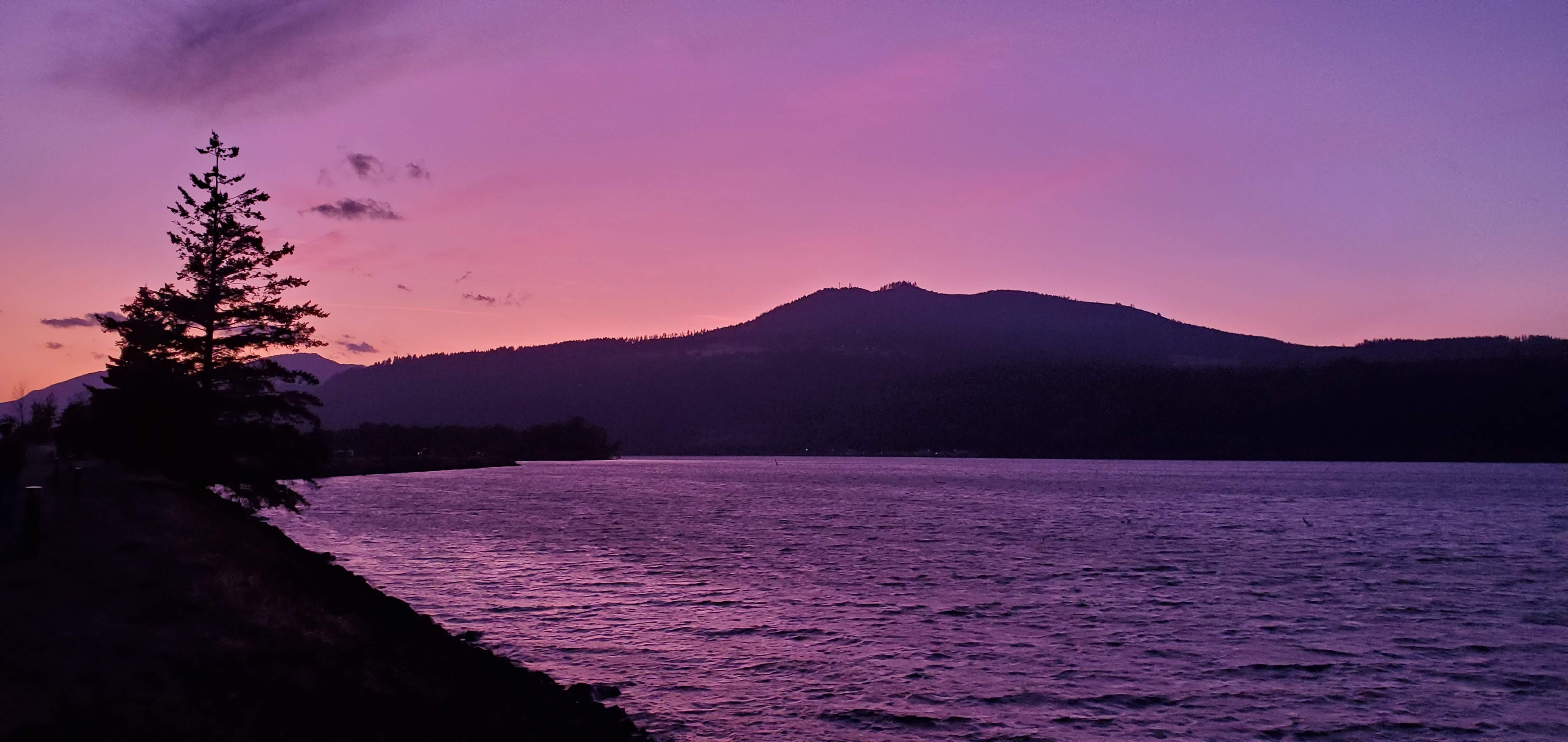 Keep it weird out there you guys!