North Cascades National Park is only three hours northeast of Seattle and requires hiking to actually set foot in the national park. The area you can see by car is actually a National Recreation Area so there is no NP Entrance where your National Parks Pass is checked, but if you park at most of the trailheads in the park you must have it visible in your car- keep reading for our (now) comical experience trying to make our NP pass visible.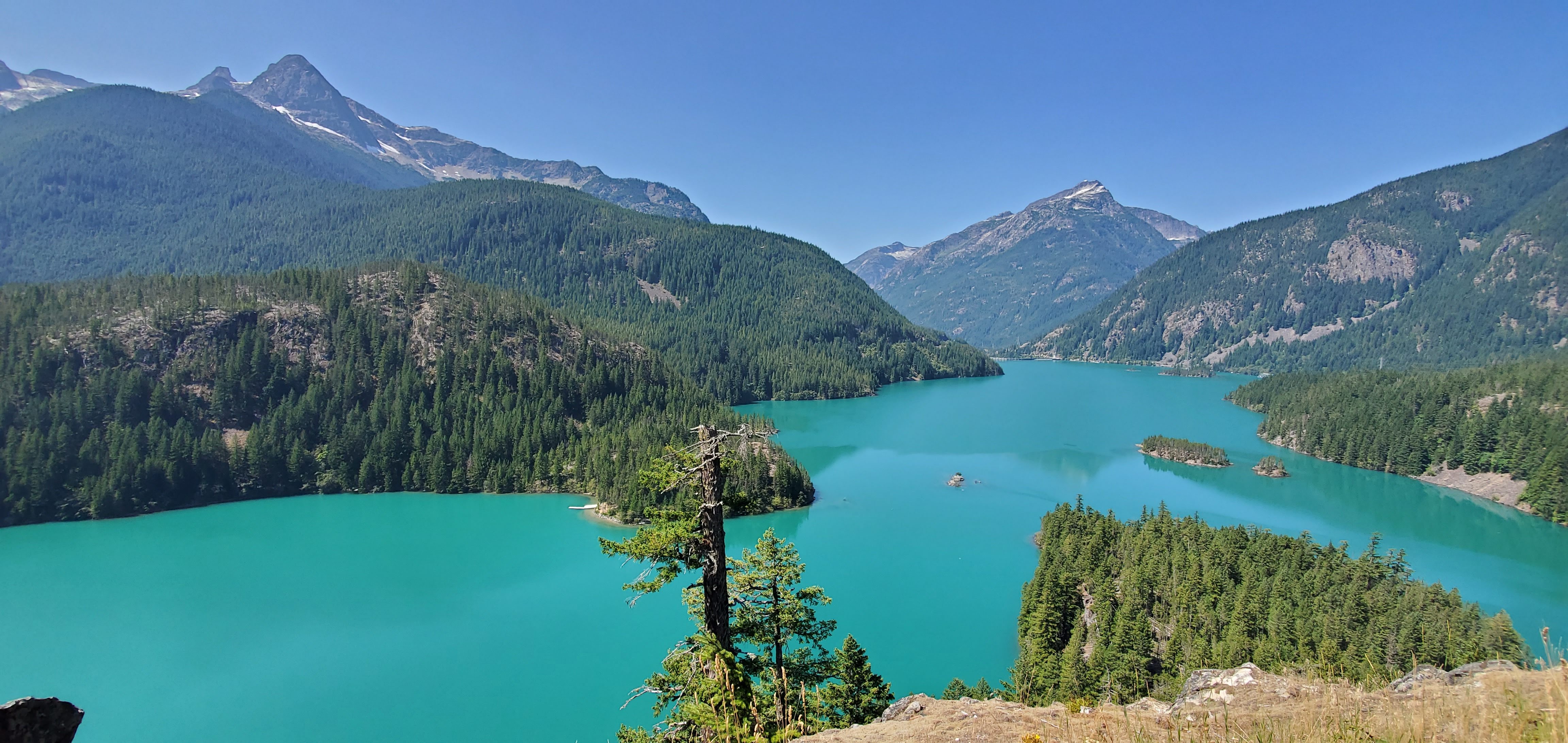 When we arrived we expected mountain weather but were greeted with 90 degree temps! Which only means one thing- a nice refreshing paddleboard session in the beautiful Lake Diablo. Parker got a kick out of pushing me off a log we were balancing on into the ice cold alpine lake! We left feeling refreshed and a (little) cleaner and headed up Washington Pass to find our campsite for the night.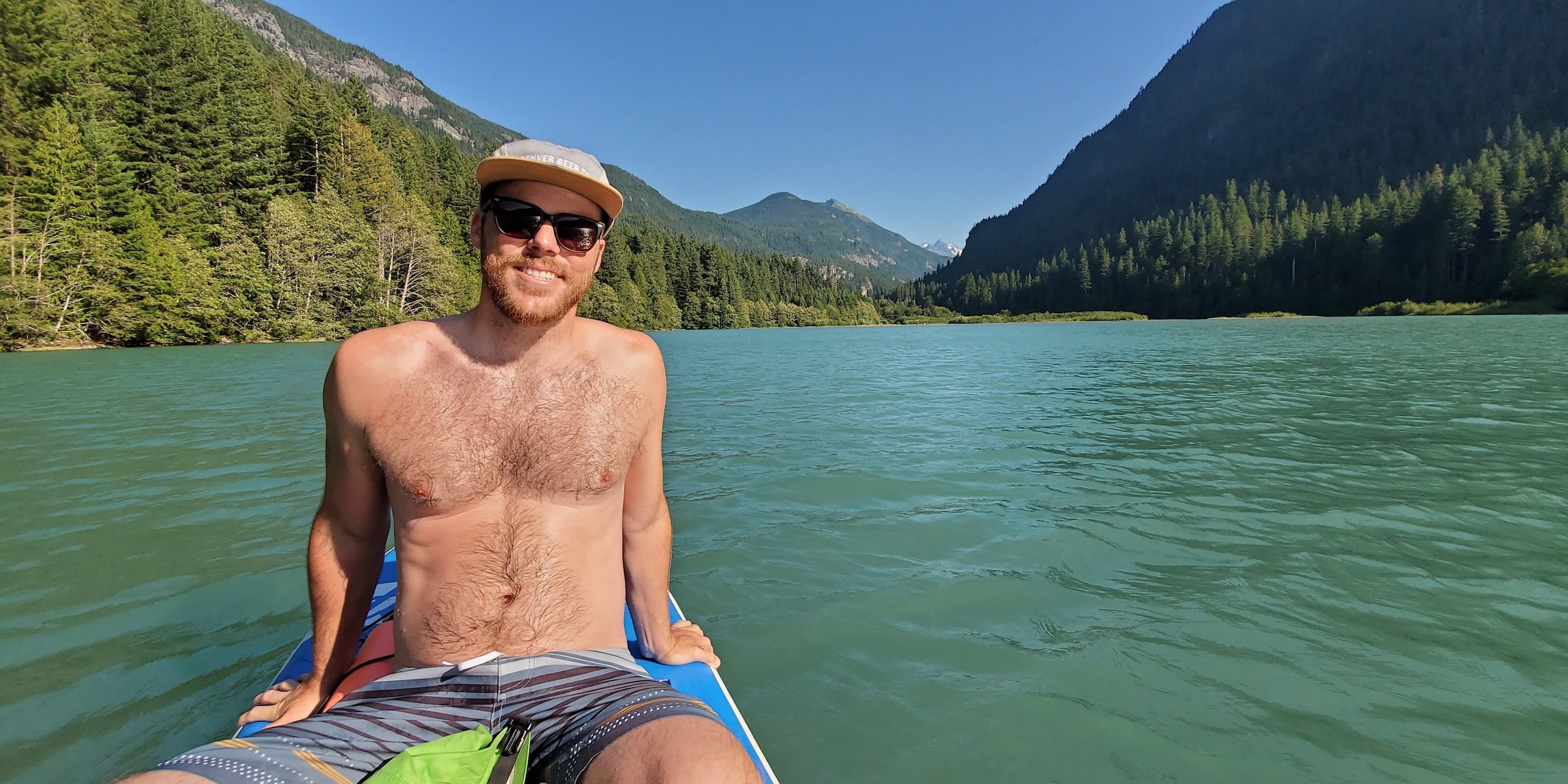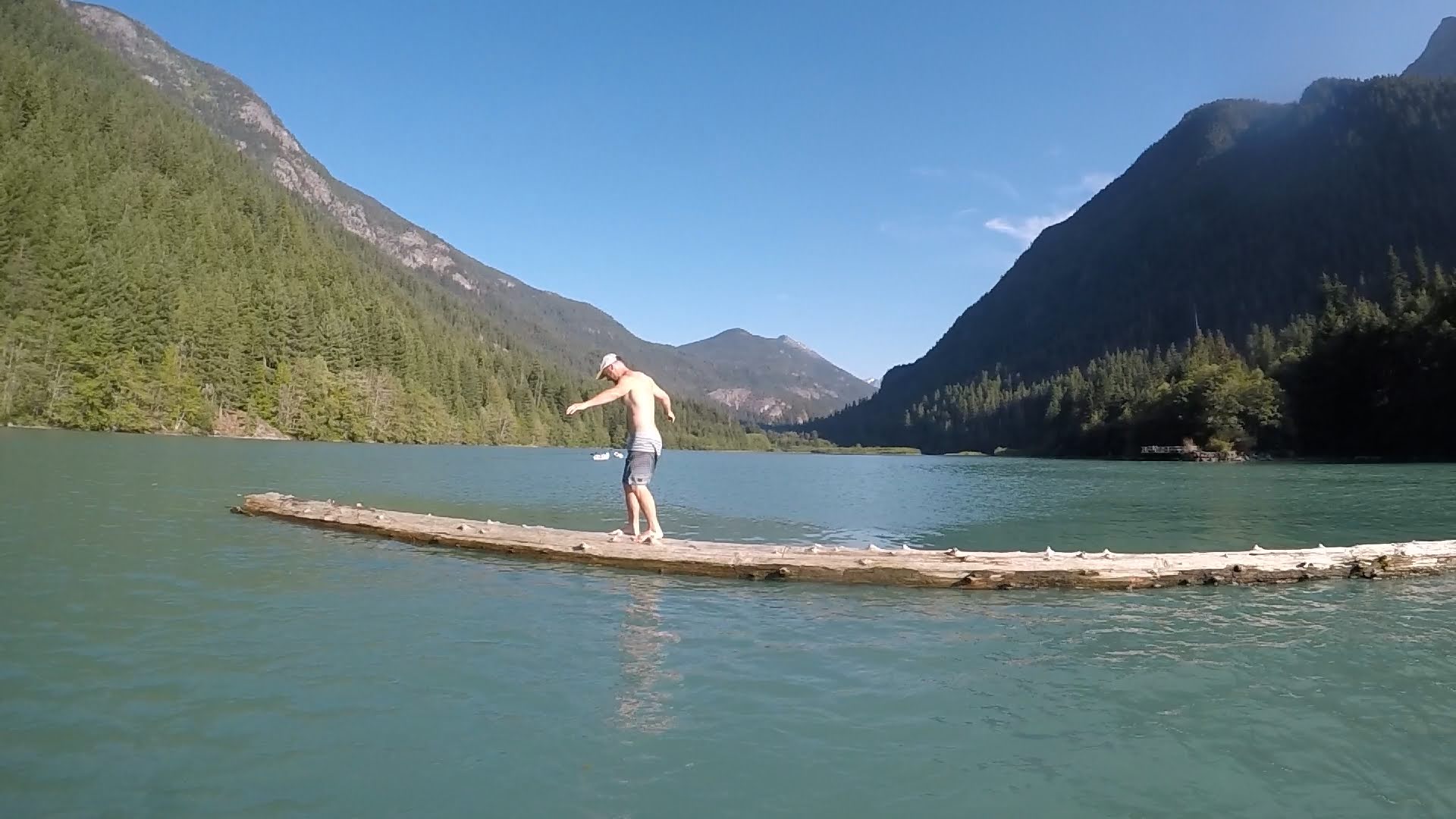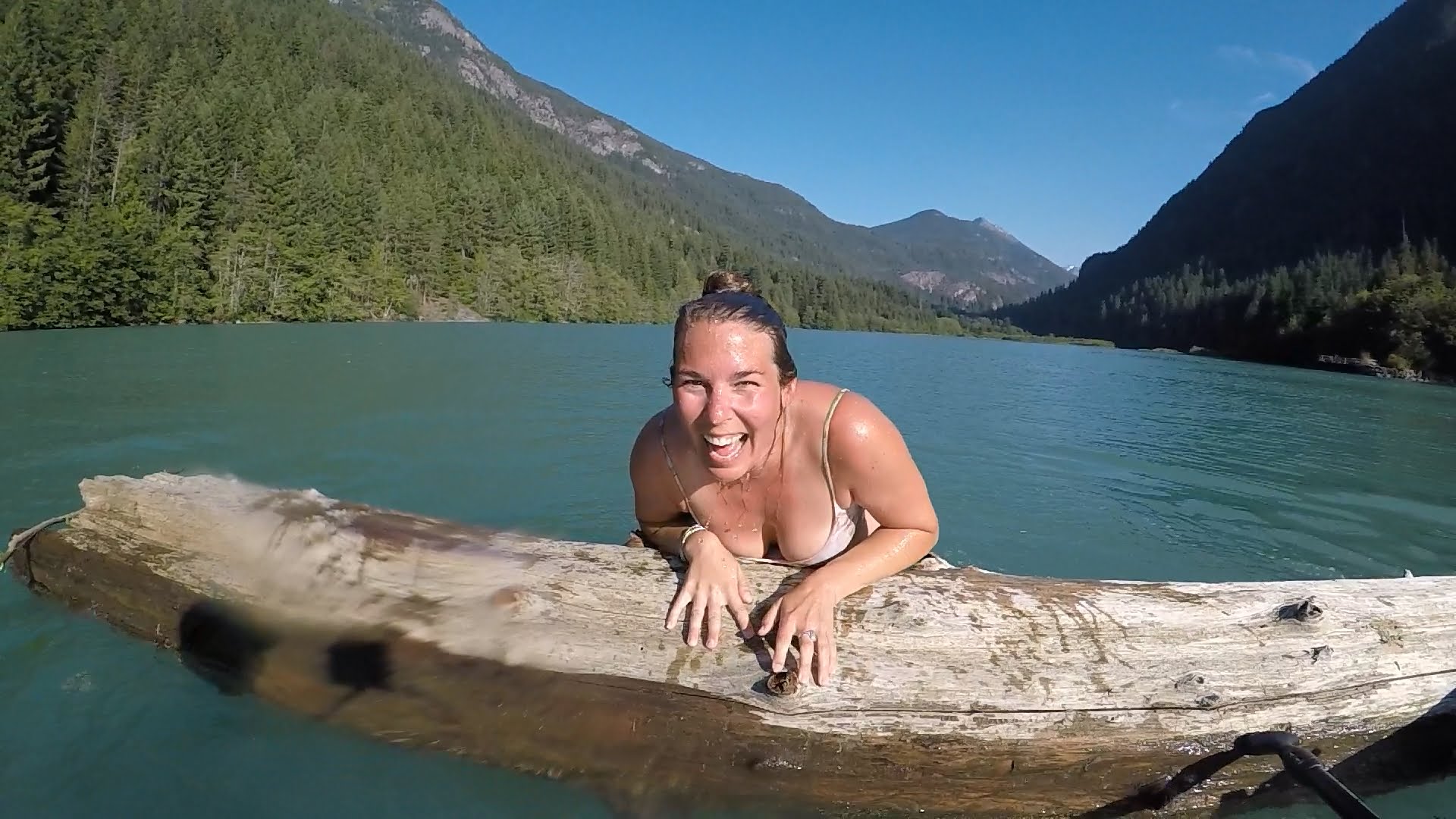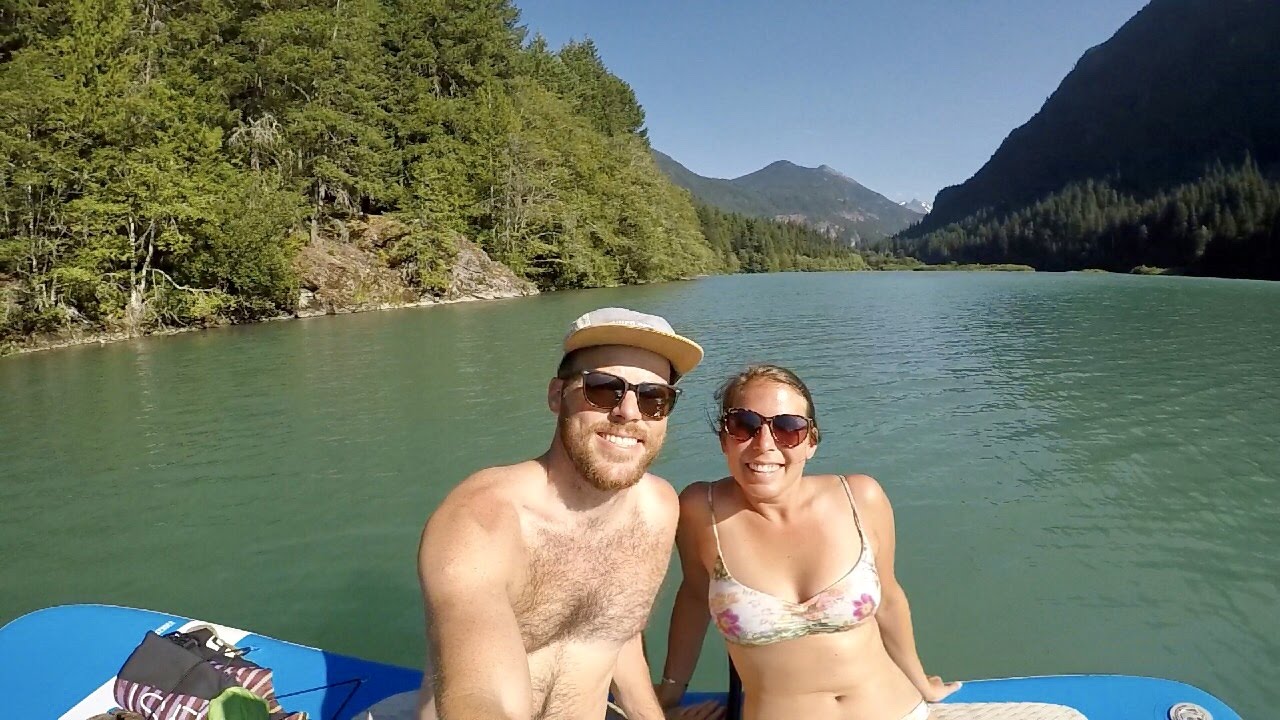 The next morning we picked a short hike called Blue Lakes so we would be out of the heat by the afternoon. From what I've heard it is a nice hike in the fall to see larch trees. I definitely recommend hiking it later in the day so the sun hits the lake the right way making it that pretty blue color it was named for.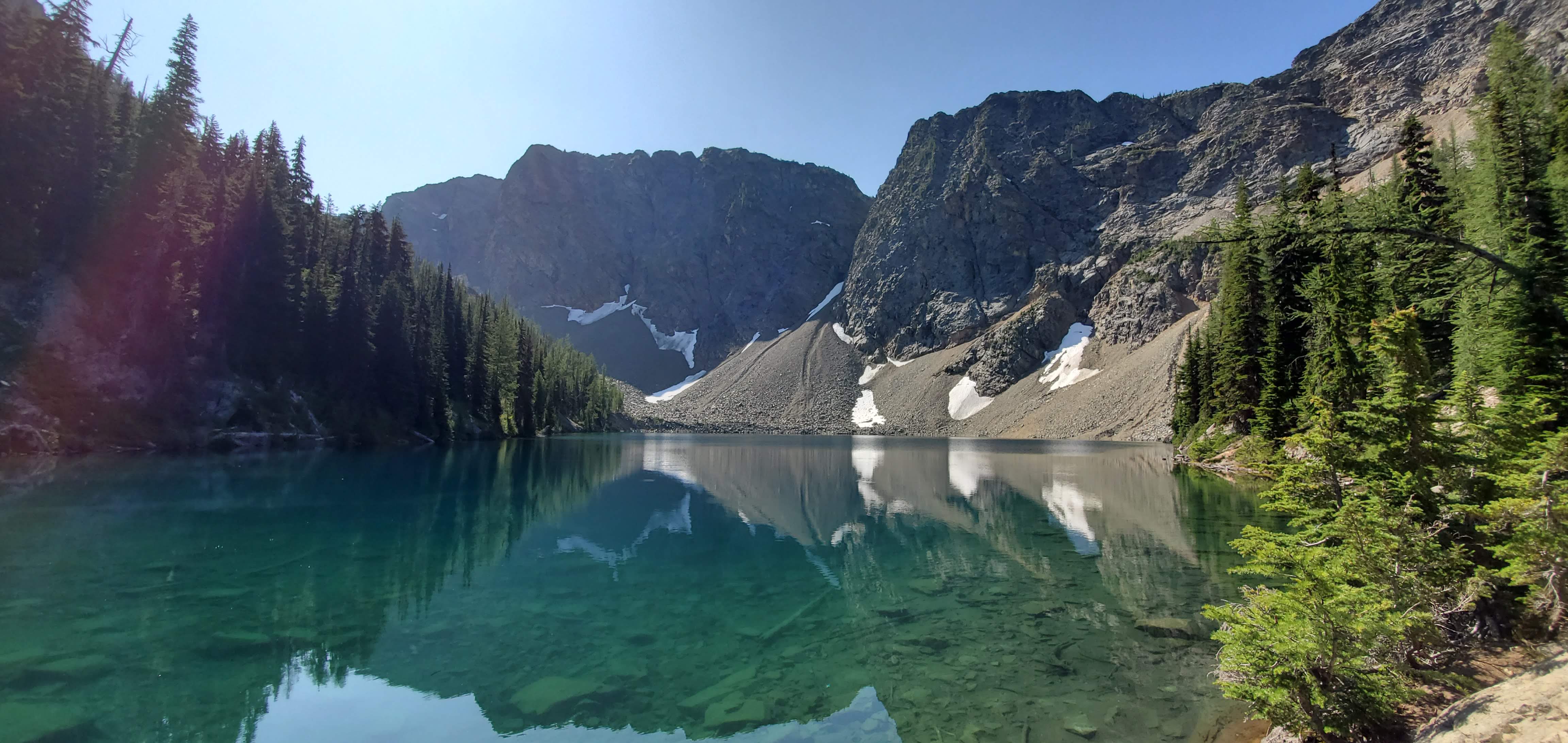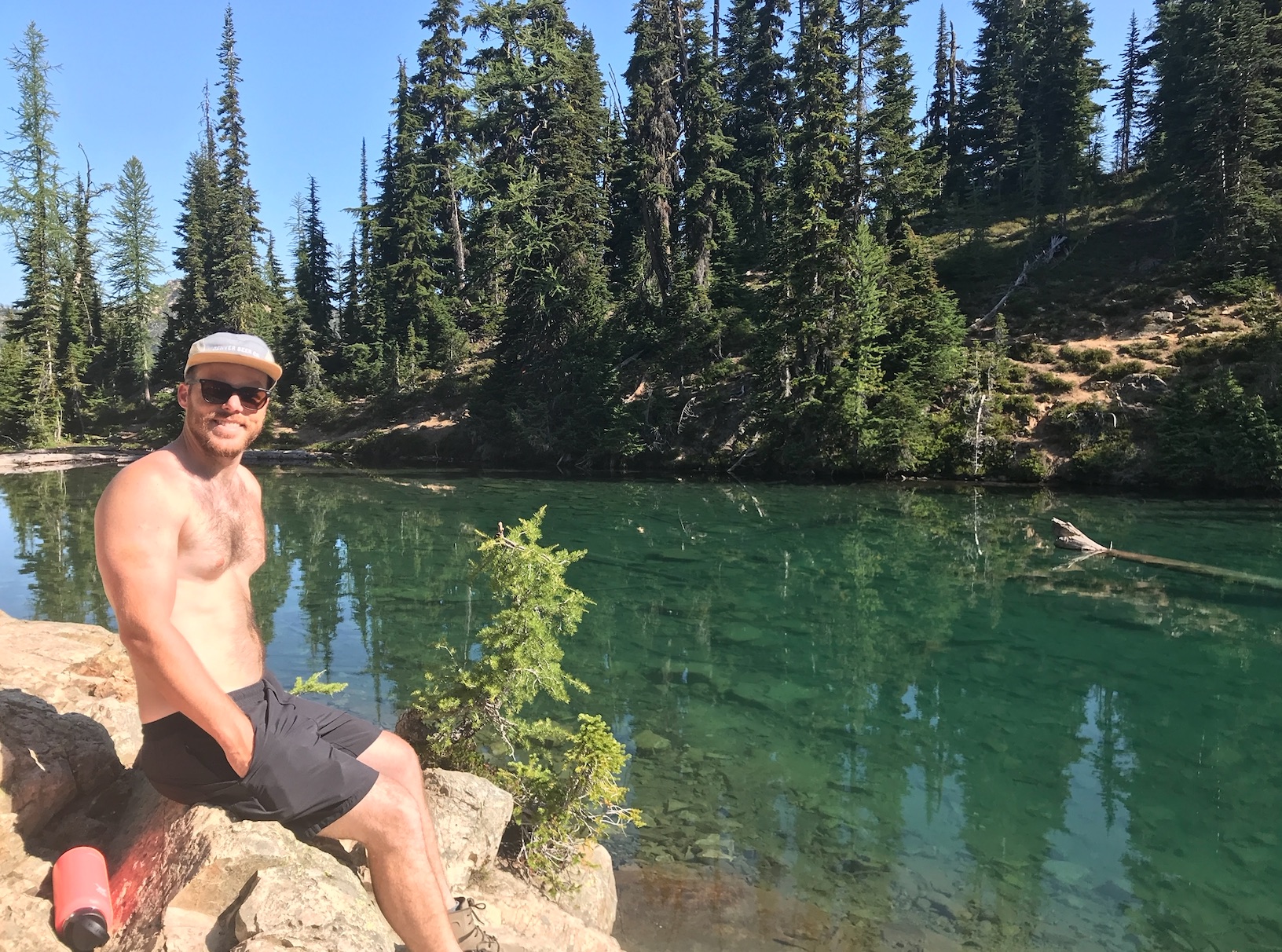 I also recommend having a hanging tag for your National Parks Pass because I definitely tried to wedge our parks pass between the windshield and our sun shade which essentially created a slide for the parks pass to slip right down the crack to the depths of our dash. I instantly shoved my fingers down the crack which only pushed it down farther to where I couldn't feel it anymore. Then came Parker's lecture on how he cannot believe I thought that was going to work. I left a nice note for the Park Rangers explaining where our pass was and to please not ticket us and secured it to the sunshade with a paperclip (why hadn't I used that in the first place). We set off on the hike where the whole situation became funny, and then not funny, and then funny again. After the hike we beelined it to the Visitor Center to buy a new parks pass.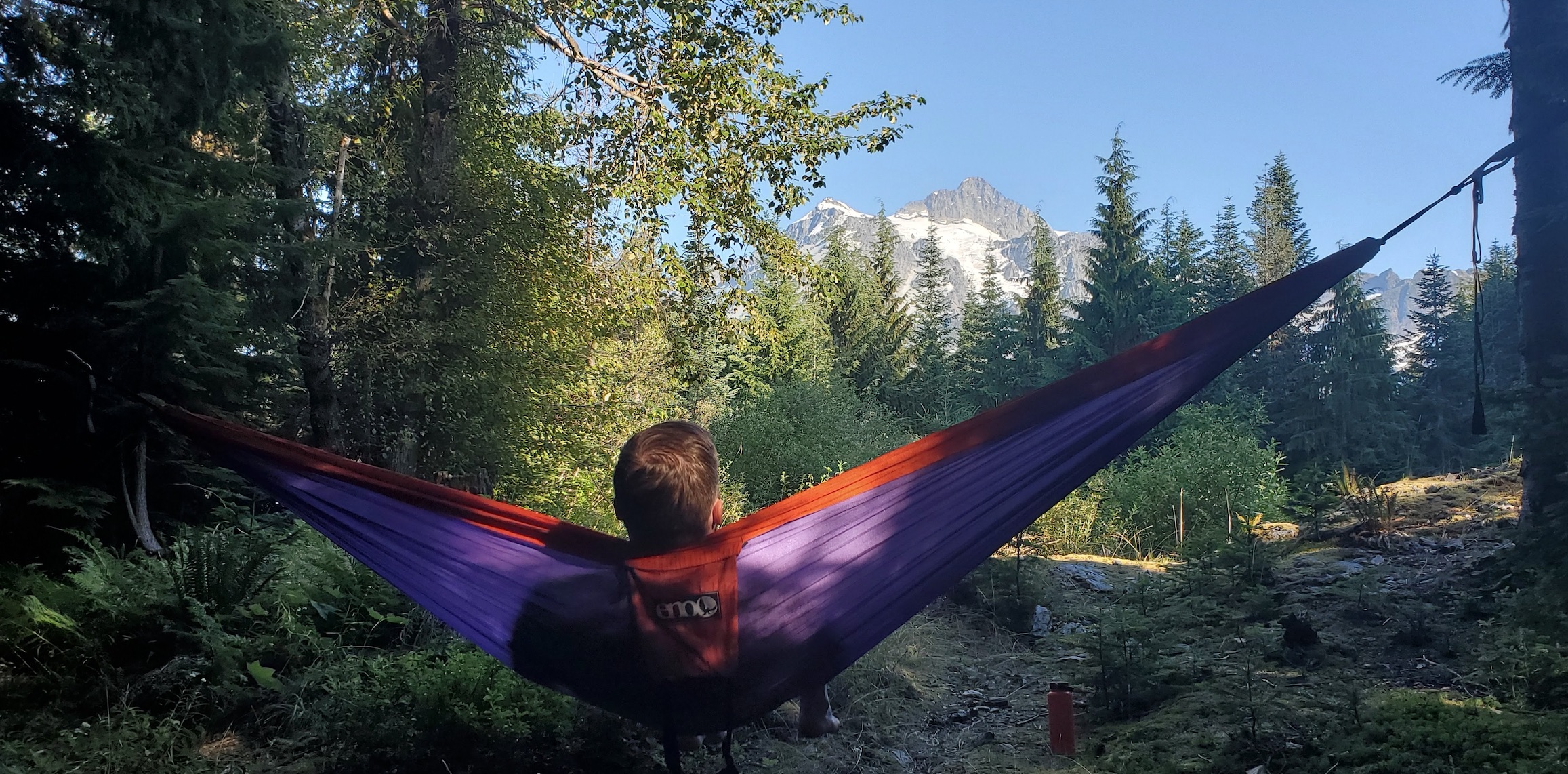 We decided to drive around to the northern part of the park to see Mt. Baker and Mt. Shuksan. We were blown away by this section of the park and we felt like we had it all to ourselves. We drove down a forest service road and set our hammock up with a view of Mt. Shuksan and relaxed before heading up to watch the sunset alpenglow on Mt. Shuksan from Picture Lake. We met the nicest chatty park volunteer there who shared with us all of his favorite spots in the park. He low-key gave us the go ahead to park overnight at Artist Point for views of the Milky Way and sunrise. Little did we know parking at Artist Point would lead to a whole night full of adventures...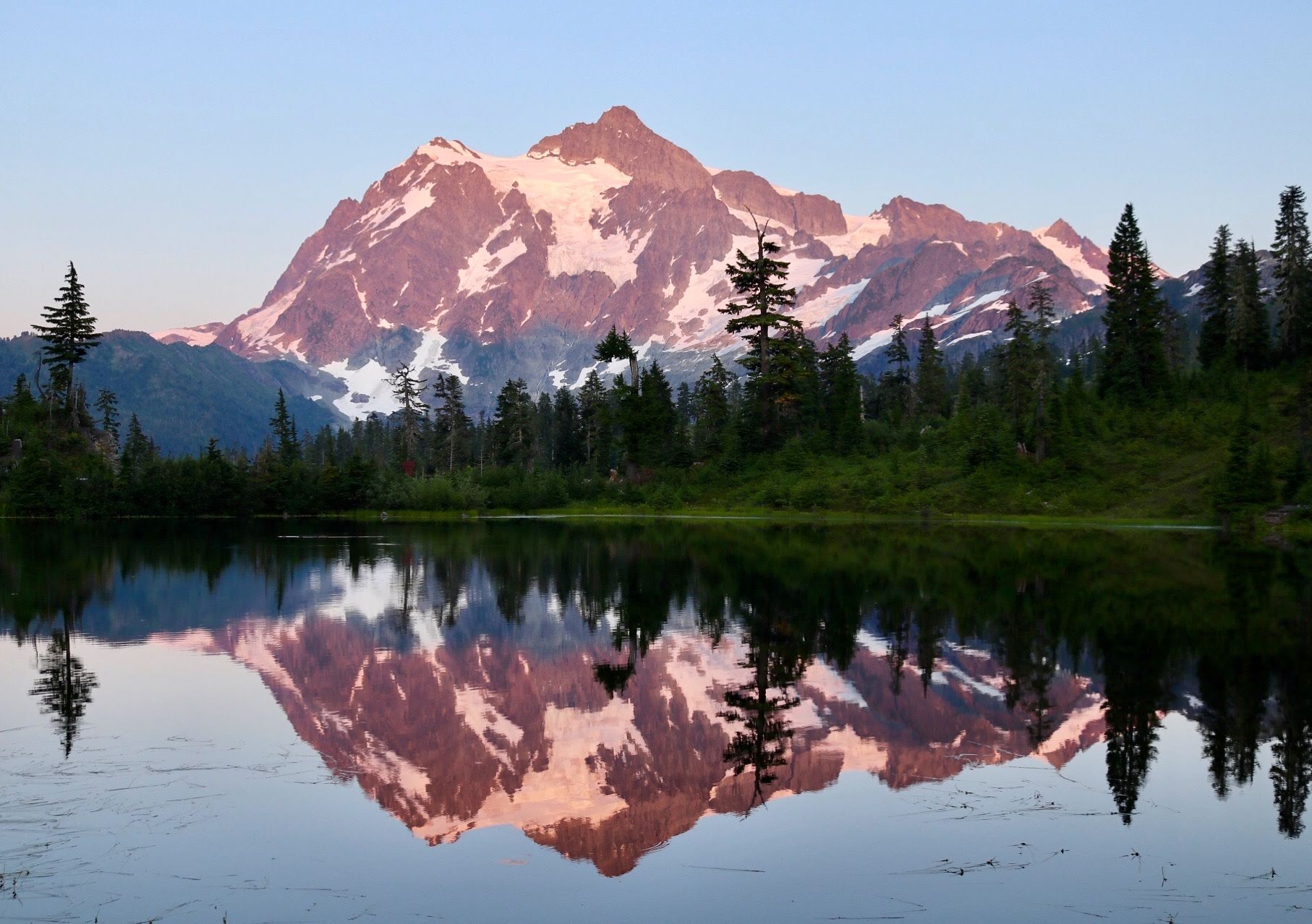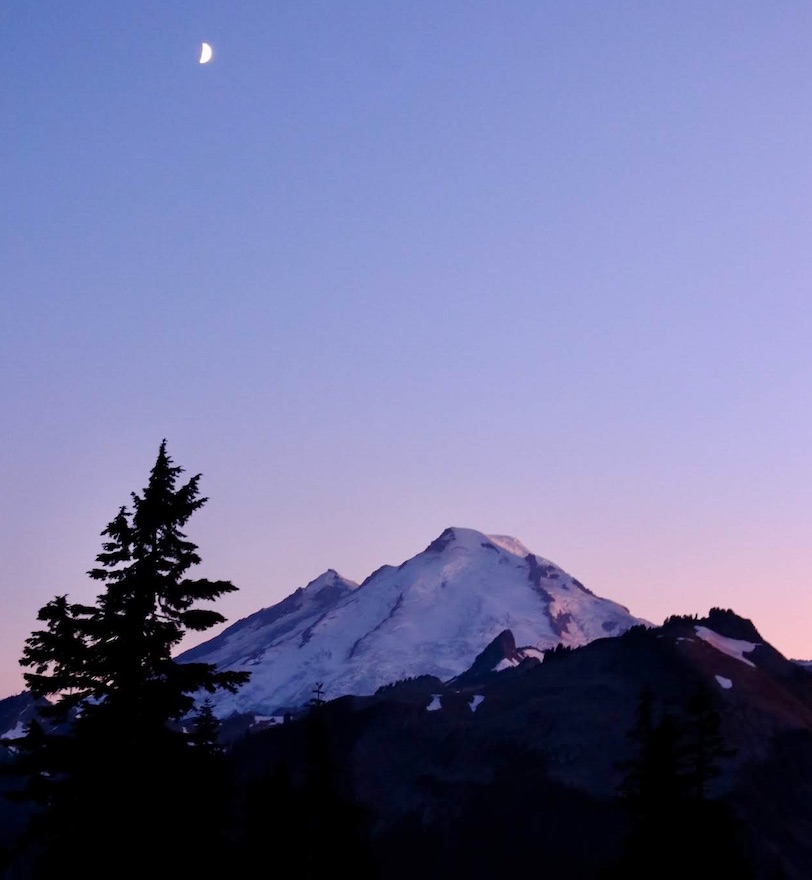 Approximately 30 minutes after we settled into the parking lot, an Asian family from Vancouver approached us concerned for their teenage boys that left early that morning for a short hike and had not made it back yet. Grandma was very troubled as it was almost dark and they didn't have warm clothes, food, or water. The boys had apparently gone off trail and had wandered onto a glacier. They made contact with Search and Rescue at some point and had been given contradicting directions and now no longer have service because the parent's calls weren't going through. The worried families began laying down on their car horns and we decided we weren't going to get any sleep that night unless we help find the lost boys. Two other couples around our age also heard the story while they were waiting for moonset and joined us as we all grabbed our headlamps along with some extra food and water and set out on the trail to help look for the boys. Luckily we hiked less than a mile before meeting the boys on the trail. Comically enough they were unphased by their detour and worried families, had plenty of food and water, and thanks to Generation Z they had portable chargers so their phones were fully charged allowing them to show us their Instagram stories capturing their whole adventure. We stayed up late into the night talking to the couples we met, waiting for the moon to set to see the Milky Way in its full glory. The Perseid meteor shower was also starting so we had quite a few shooting stars to top off the night.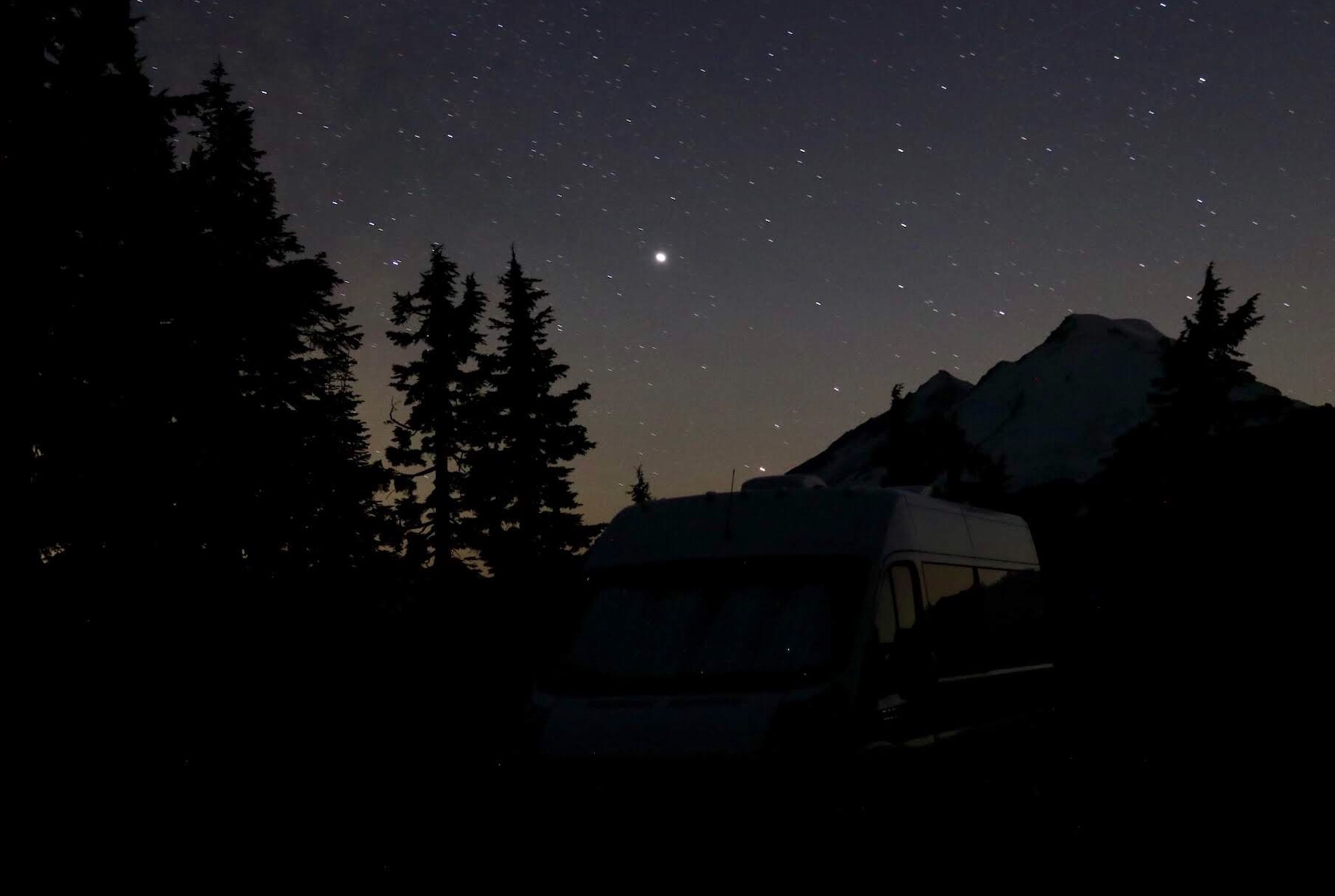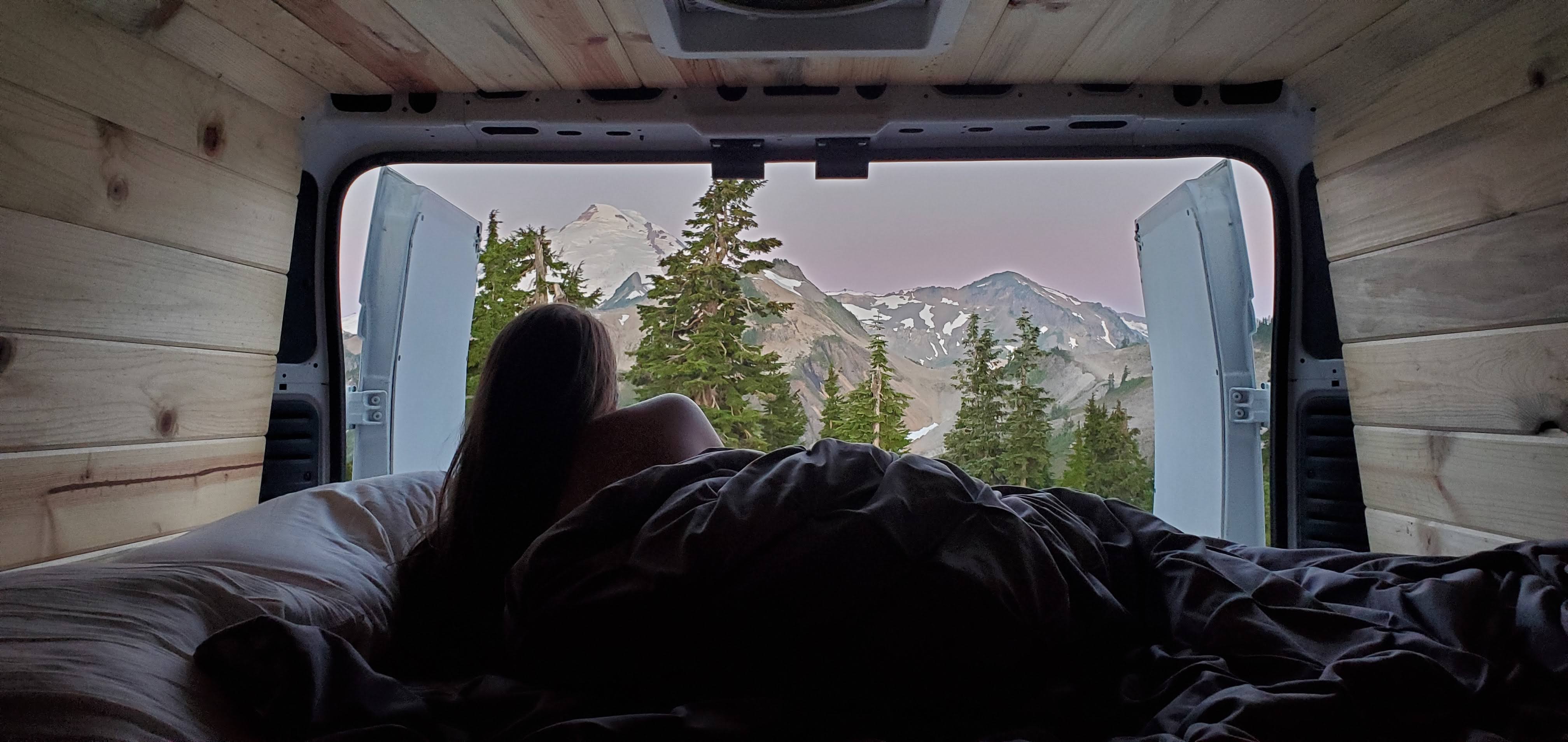 The next morning we set off on the Ptarmigan Ridge Trail which was absolutely stunning. The wildflowers were beautiful with Mt. Baker and Mt. Shuksan in the background against the bluebird sky. The hike is around 8 miles and there is no shade but hardly any elevation gain and 10/10 views. We highly recommend it if you're in the area!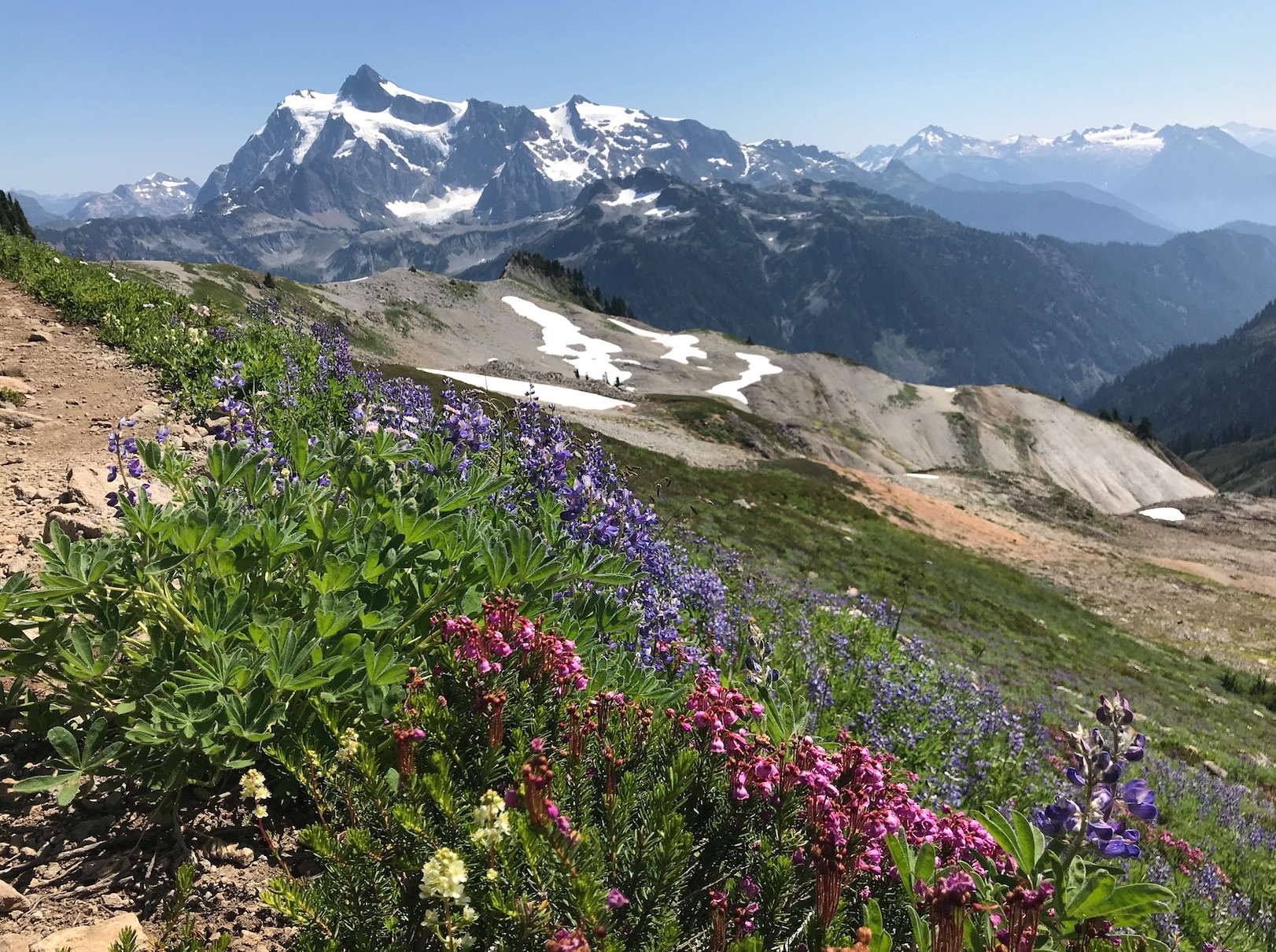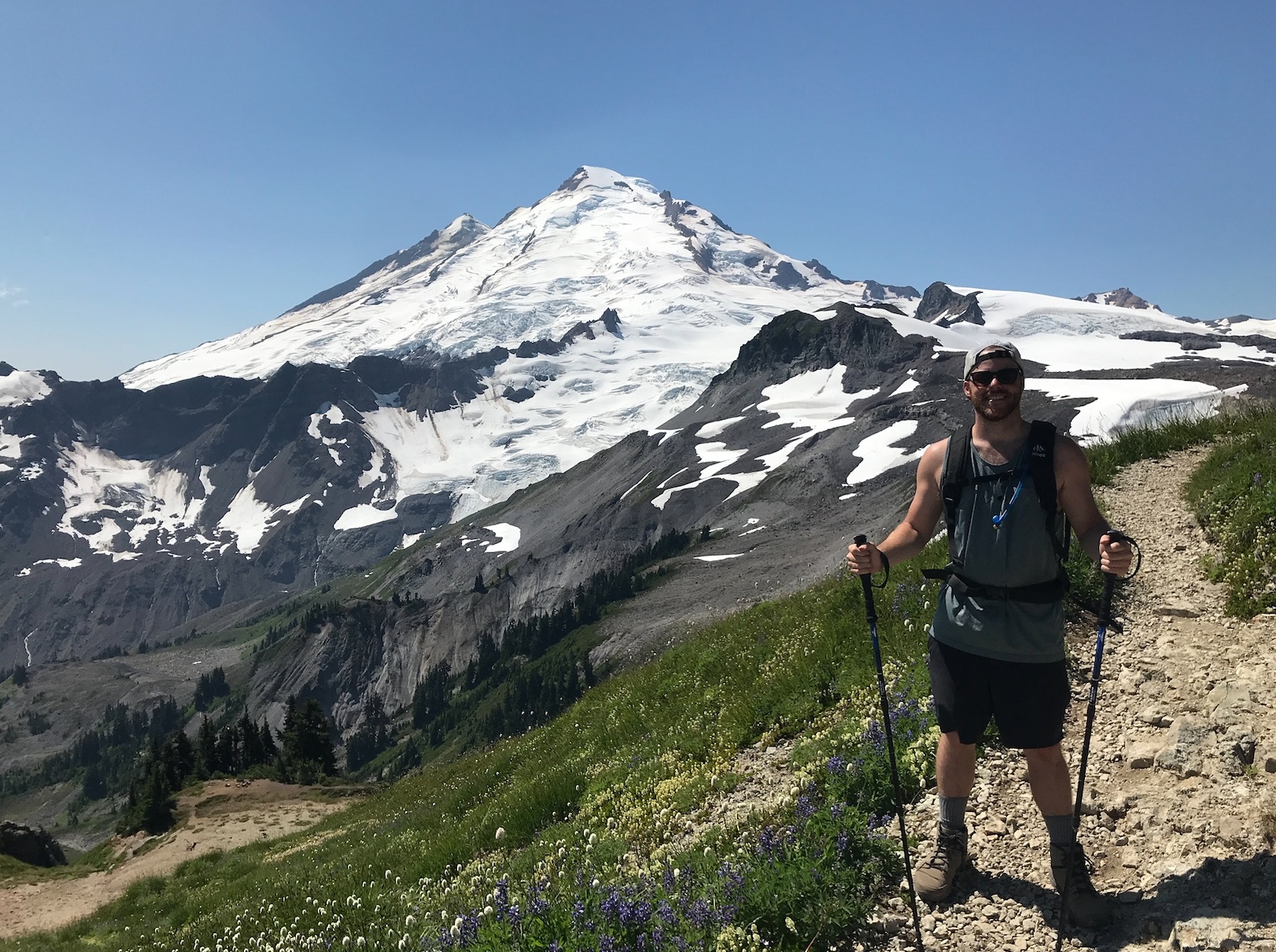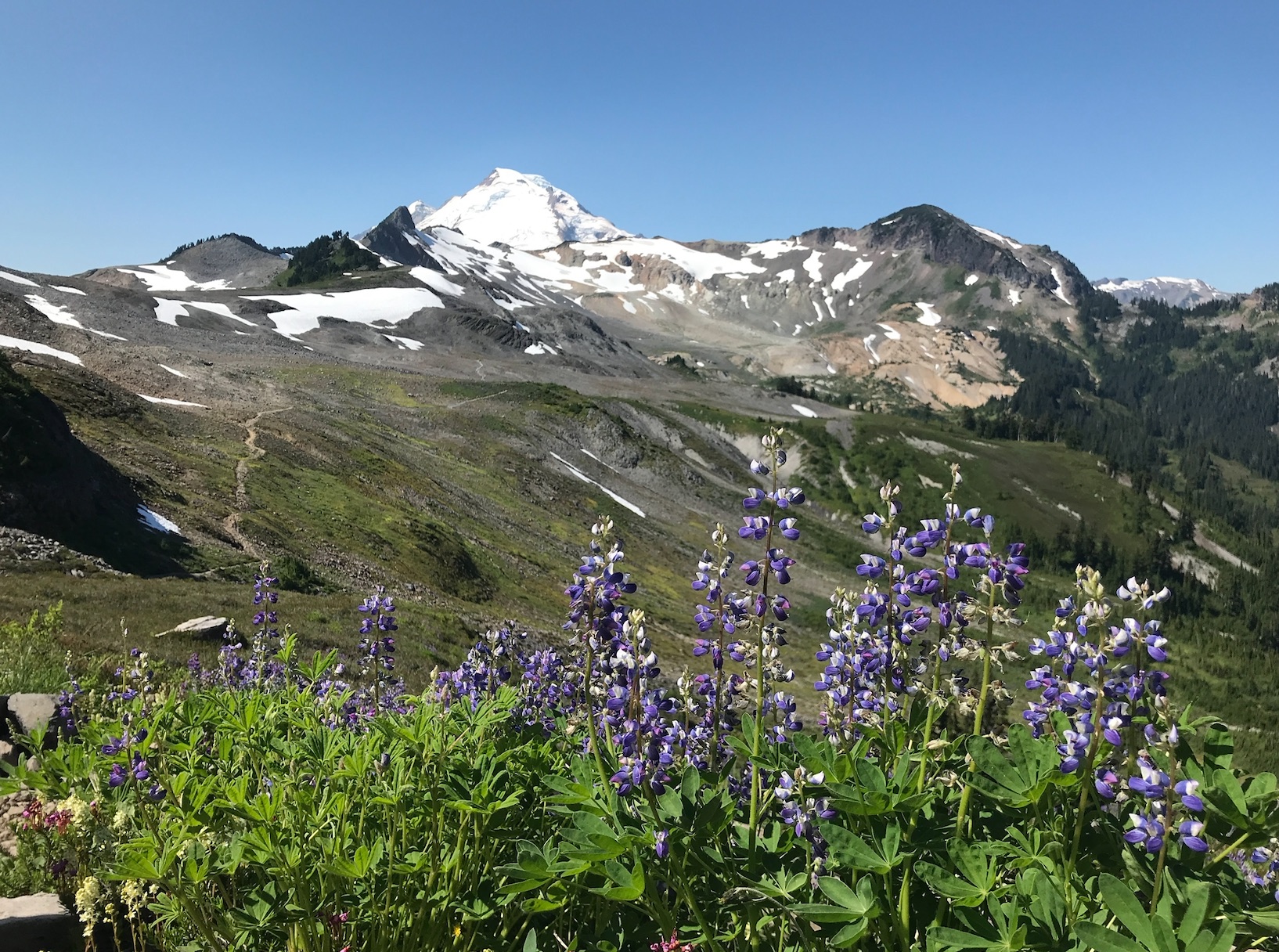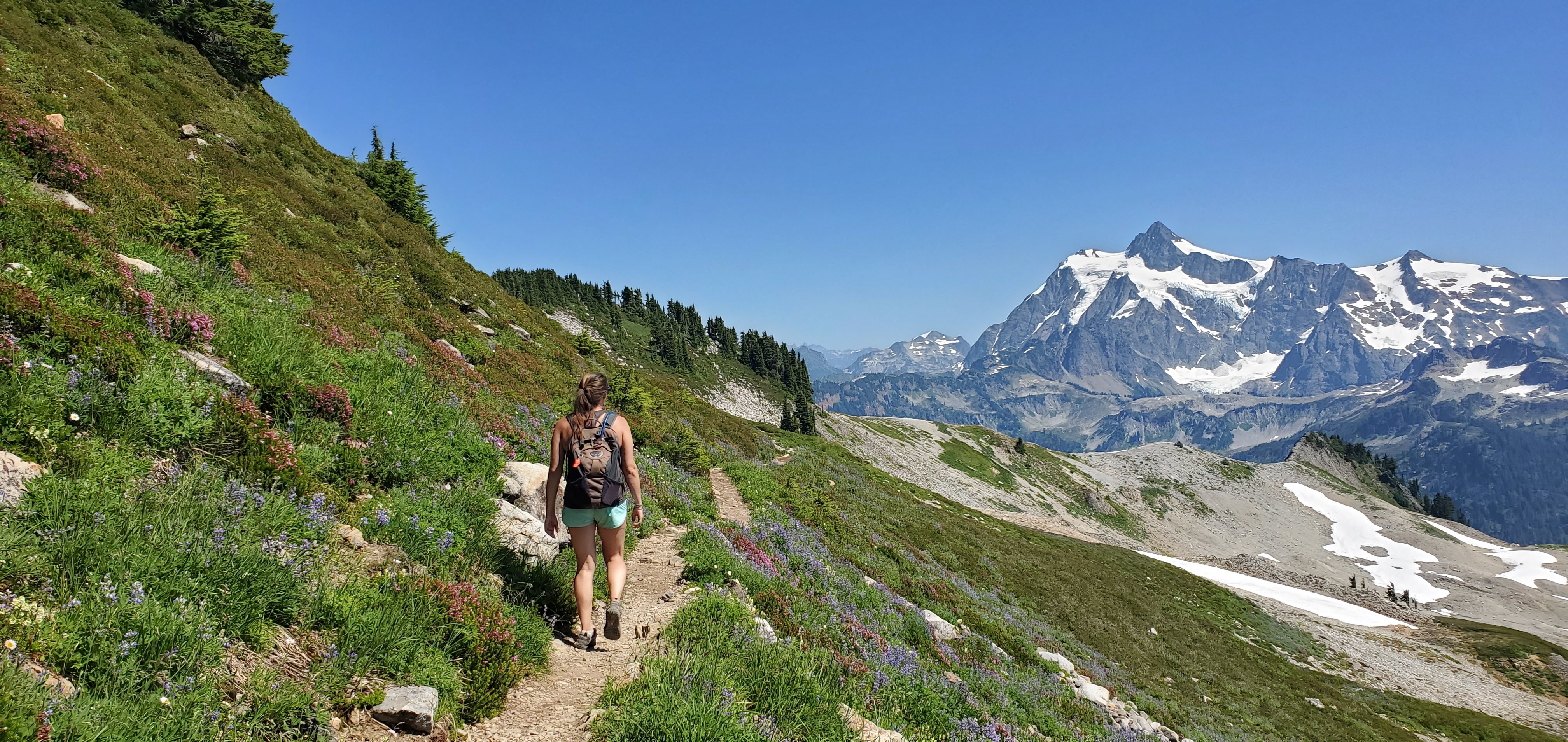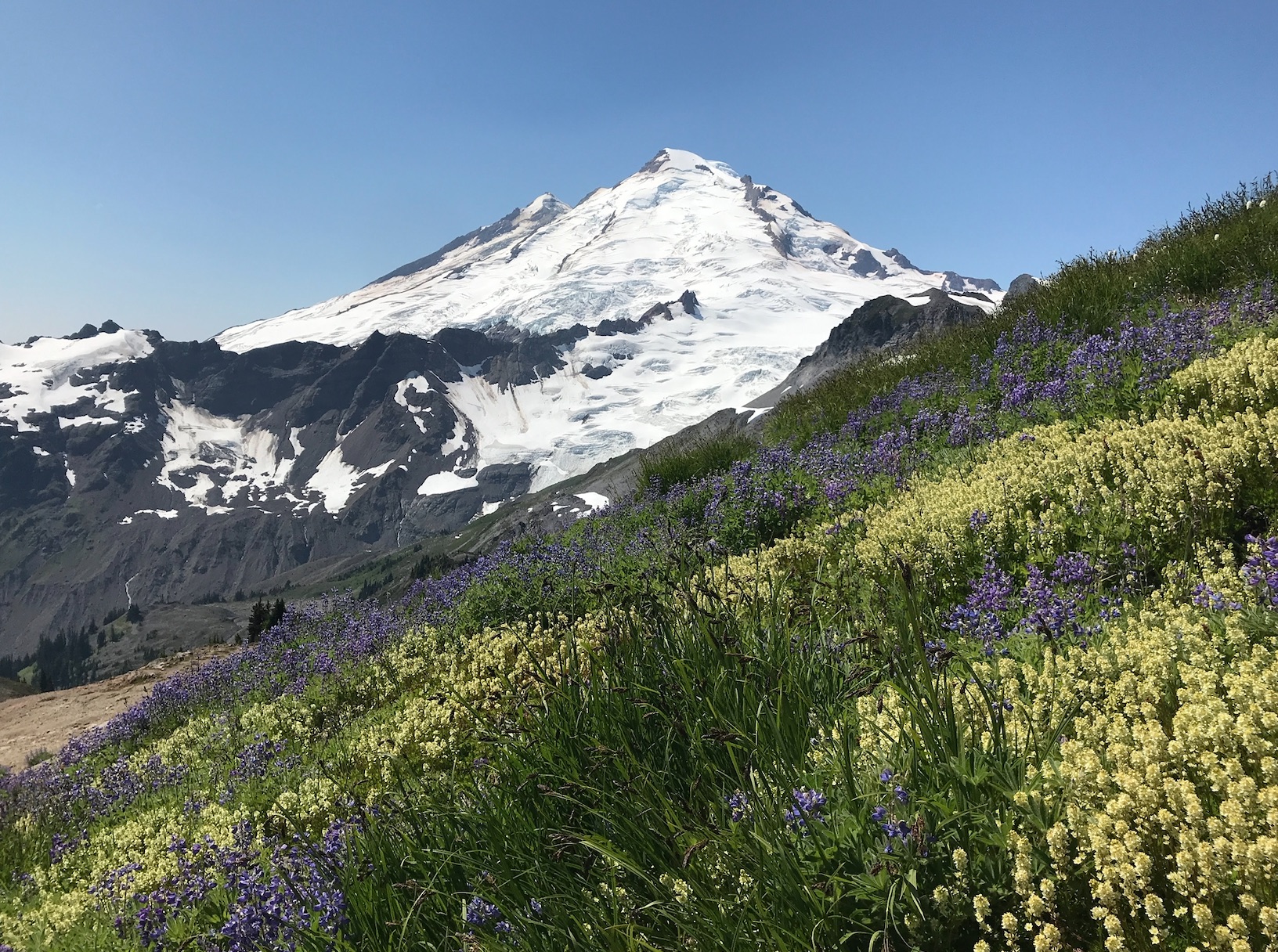 We also highly recommend bringing a shovel, emergency TP, and a baggy with you just in case. We are often asked about how we do #2 on the road which we find funny because we're almost always close to a toilet when it comes time to do the deed, whether it's a gas station on the road or a pit toilet in a park. Most of our emergencies are when we're out on the trail. This particular trail proved to be extra inconvenient for an emergency #2 session as it was all above tree level with little privacy and the only options for wipes were rocks. We'll leave this story anonymous but feel free to guess who you think it's about in the comments ;)
We loved exploring the North Cascades mountains and feel like we barely scratched the surface, but we are excited to explore our next Washington mountain. Mt Rainier we're coming for you!