Our first visit to Steamboat was unforgettable! First and foremost because Parker proposed in a foot of powder halfway down the mountain. But also because the terrain and snow conditions were incredible, the town is absolutely adorable, and Strawberry Hot Springs count as a shower, right?!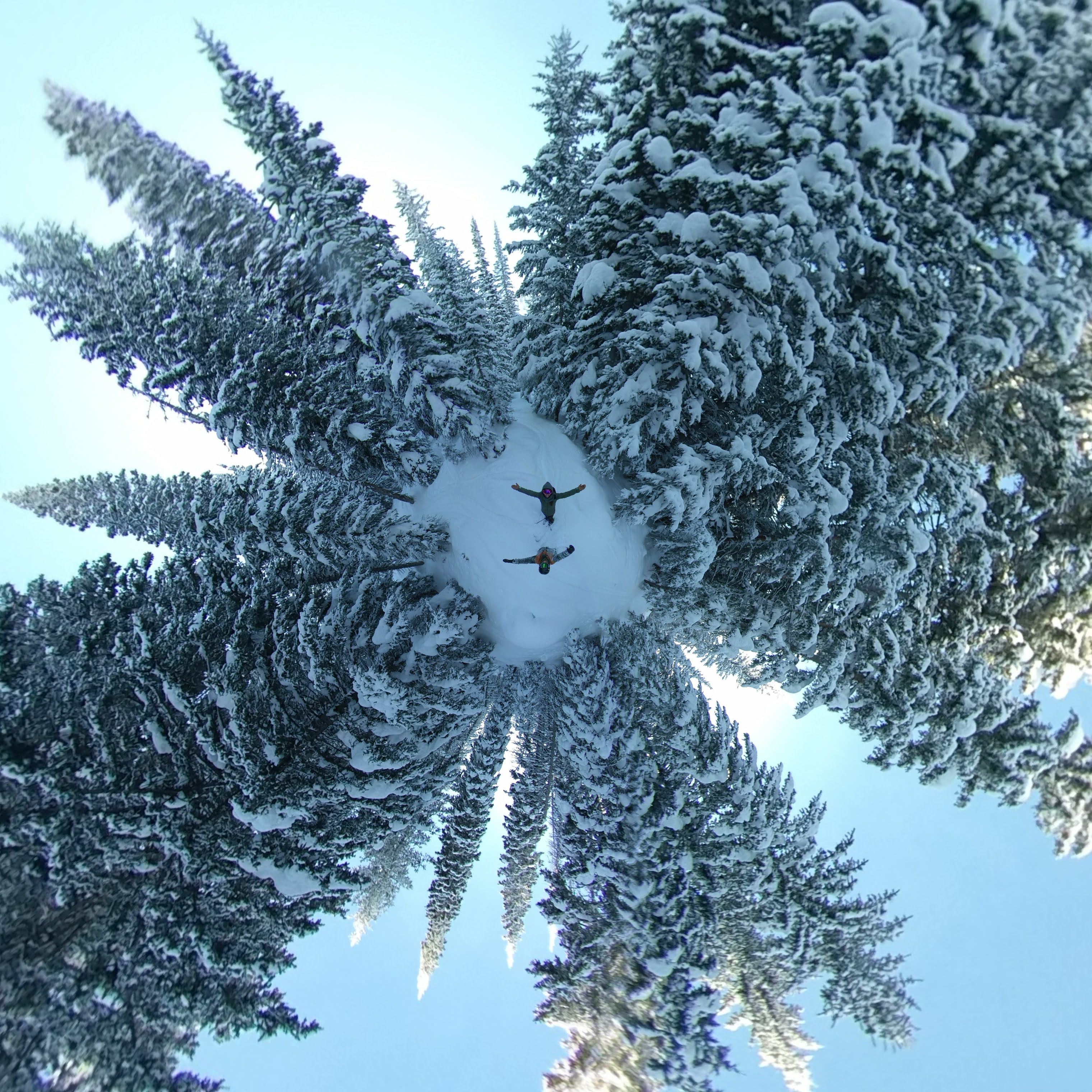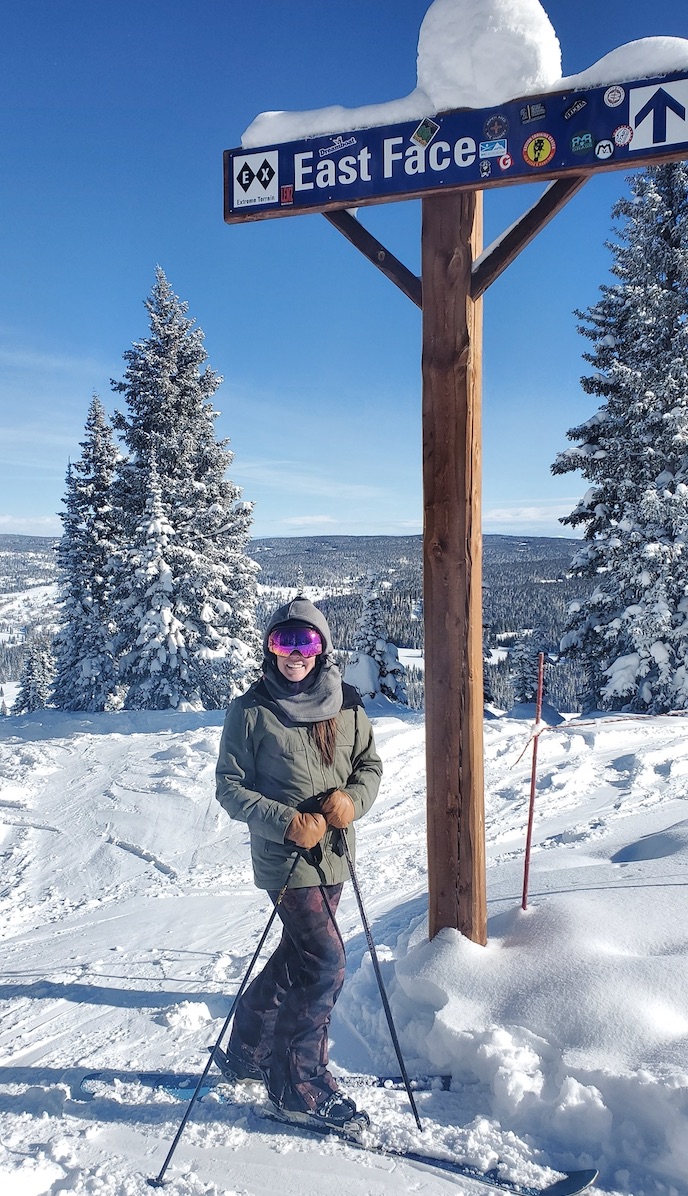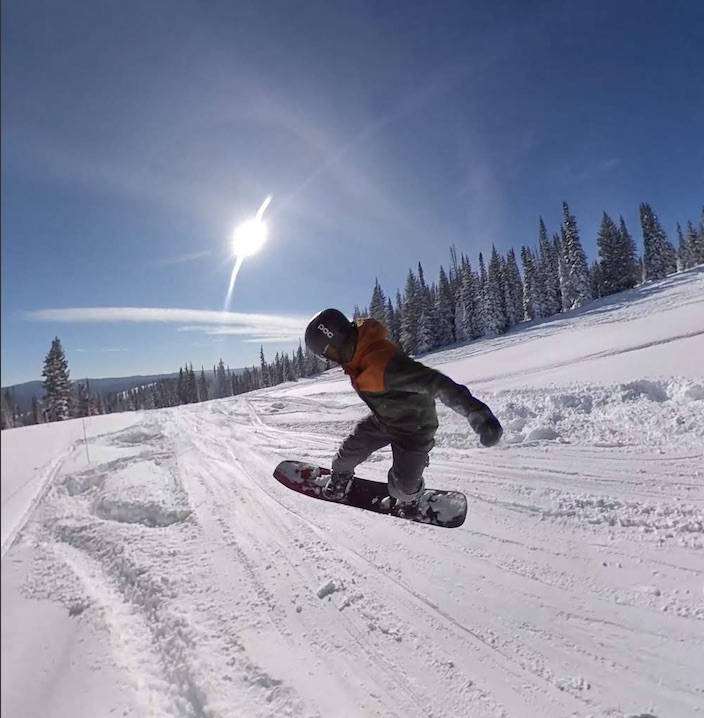 Steamboat has trademarked their snow as "Champagne Powder" and we definitely enjoyed our taste of it! Our first day there it snowed 4-7 inches and was light and fluffy. We found stashes all day long in the Christmas Tree Bowl, East Face, and Morningside Park. Our second day there was a beautiful bluebird day and we headed to the Sunshine Express for long blue trails. The last day consisted of storm riding with blowing snow and high winds.
Parker ducked into some trees off of Alarm Clock and I kept telling him to turn our Insta360 camera off thinking he was stopping for a break.
He unstraps and gets down on one knee and asks me to marry him as the snow continues to fall around us. Of course I say yes!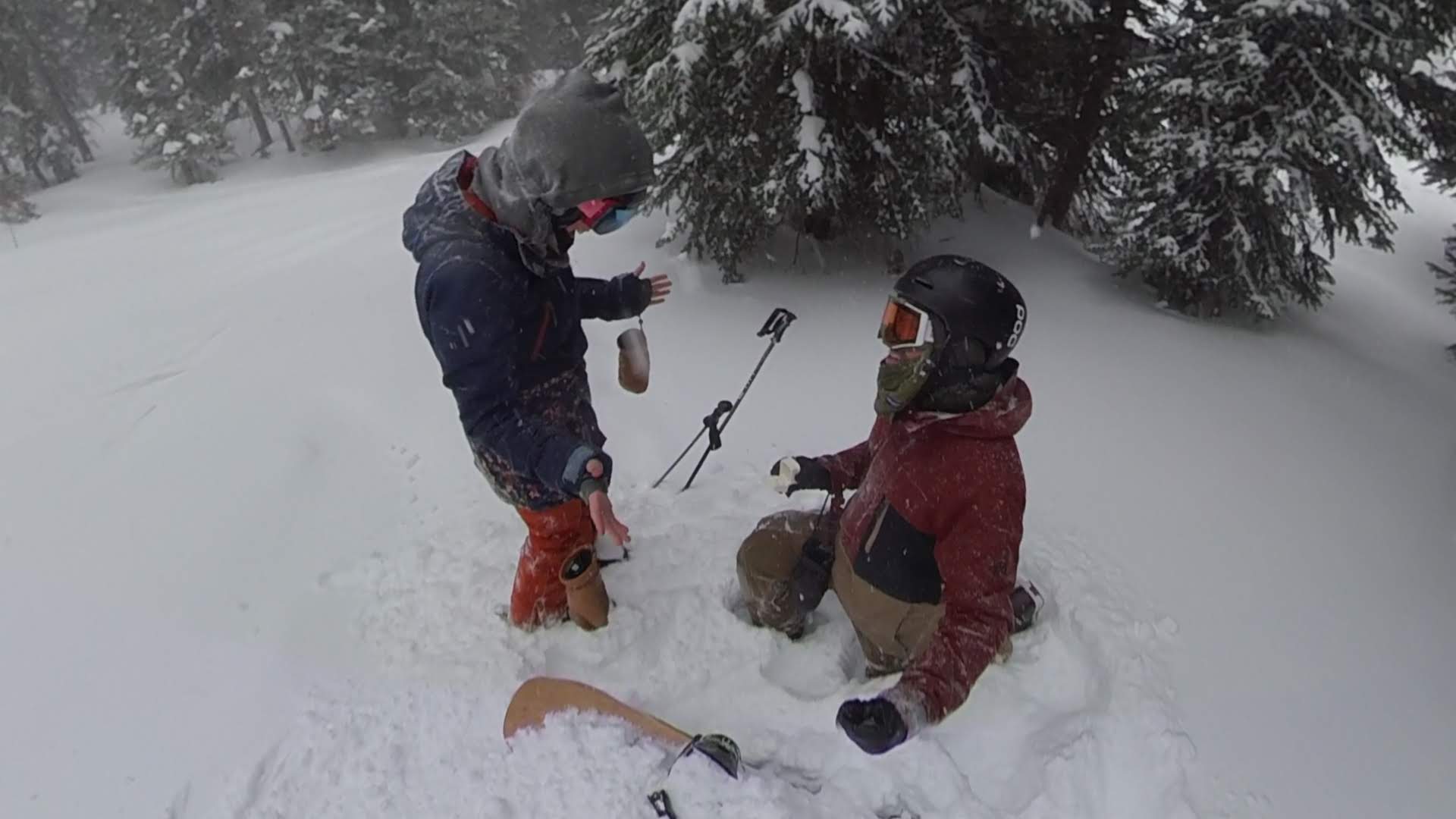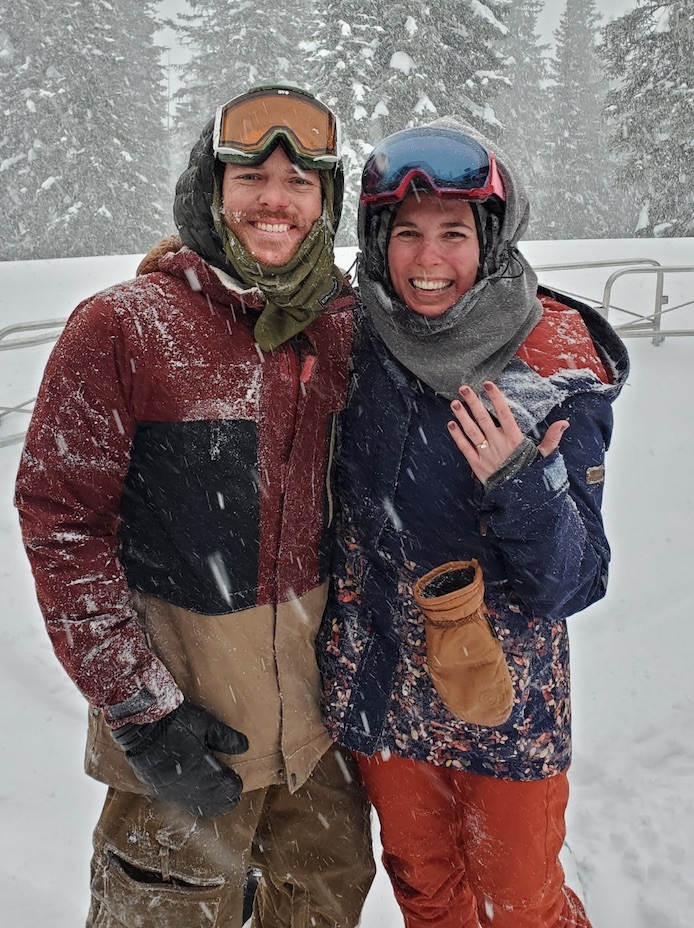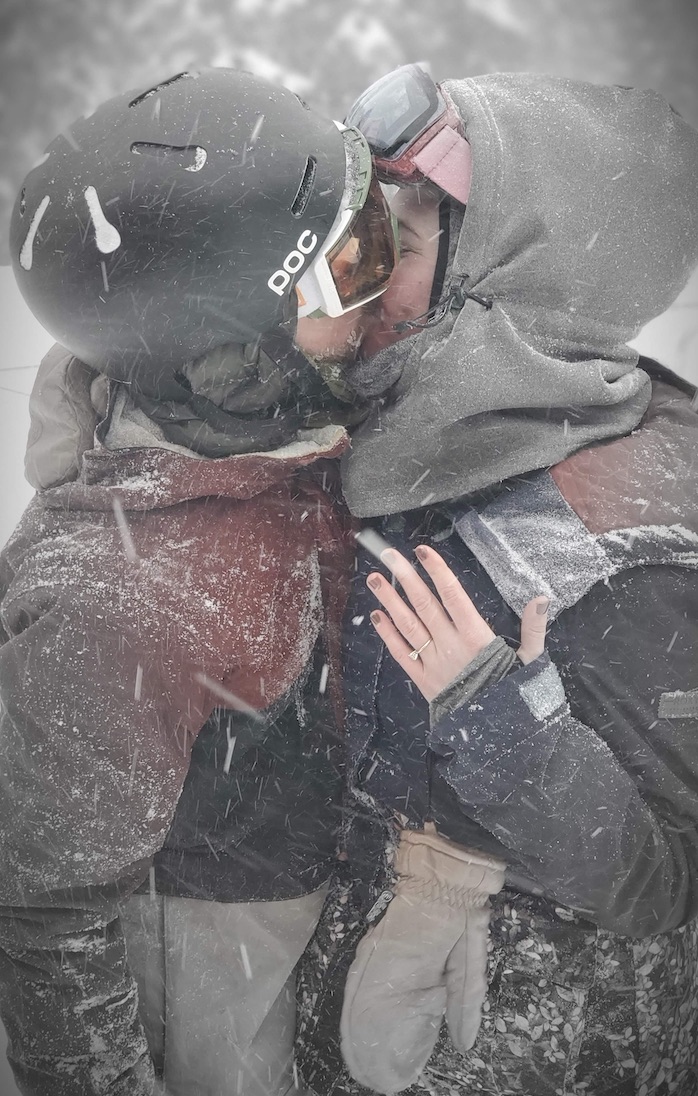 Apres Ski We celebrated our engagement at Truffle Pig, a more upscale apres ski bar with an excellent bourbon and wine menu. They also have an awesome happy hour. Our other favorite apres ski spot is the Tbar, a divey bar right off of the Right-O-Way run but technically not "in-bounds" so you avoid those resort prices. We also enjoyed Mountain Tap Brewery in town. On Tuesdays, a dollar of each pint of their delicious beers that you purchase goes toward local charities. They also have delicious pizzas and garlic knots.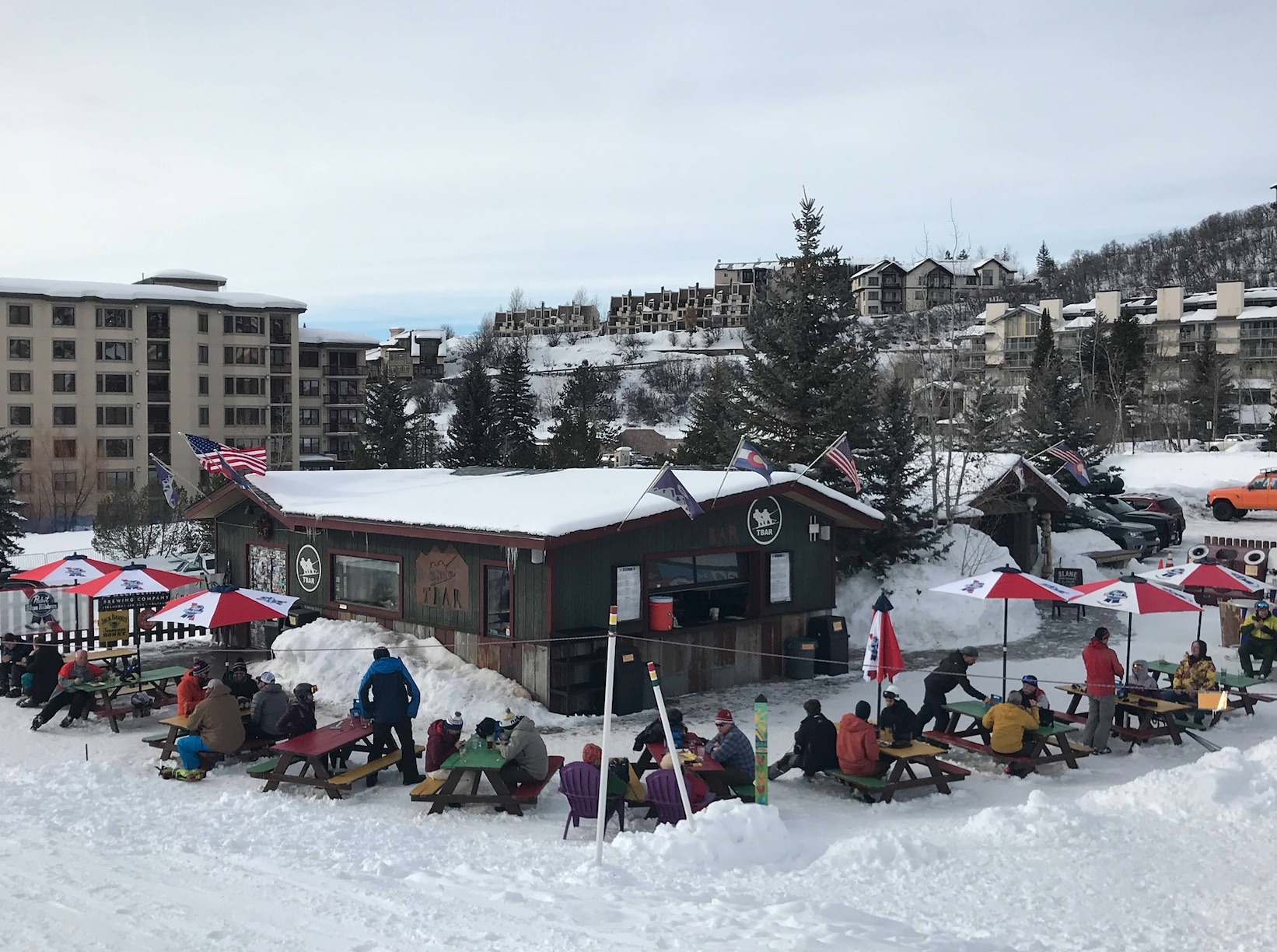 Restaurants We packed our lunch on the mountain but if we didn't we definitely would have eaten at the TacoBeast at the bottom of the Sunshine Express. Yampa Sandwich Co was Parker's favorite lunch spot in Denver and the original is actually Steamboat!! If you are looking for a casual dinner spot we really enjoyed the burgers at Back Door Grill. A more upscale option is Laundry. It is family style and we came here after we got engaged and literally everything was phenomenal.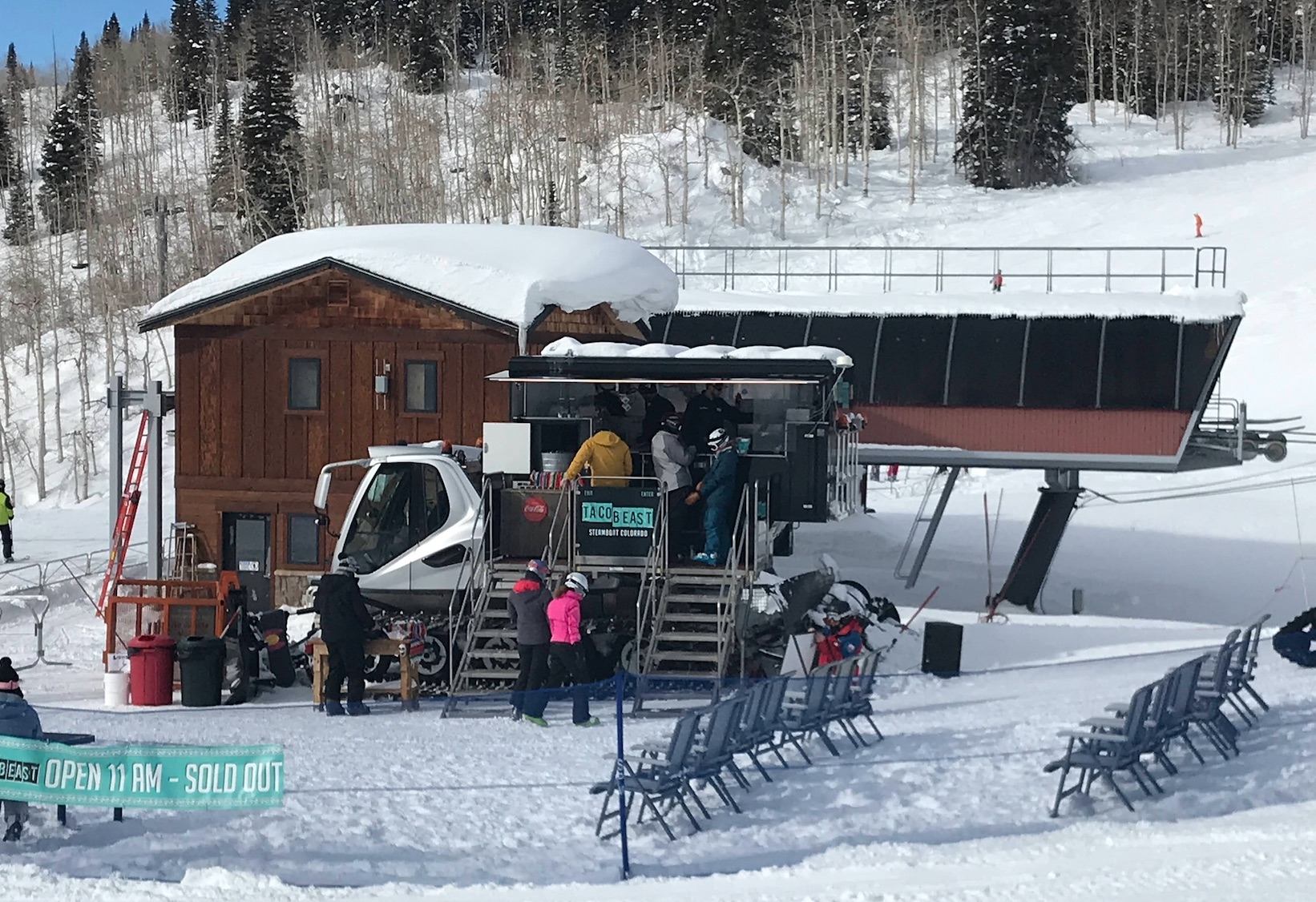 Strawberry Hot Springs No trip to Steamboat is complete without a visit to Strawberry Hot Springs. It is a natural hot spring tucked up in the mountains. The last two miles are unpaved and require 4x4 or chains in the winter. We went just before sunset and it was absolutely gorgeous and felt so good after skiing hard all day.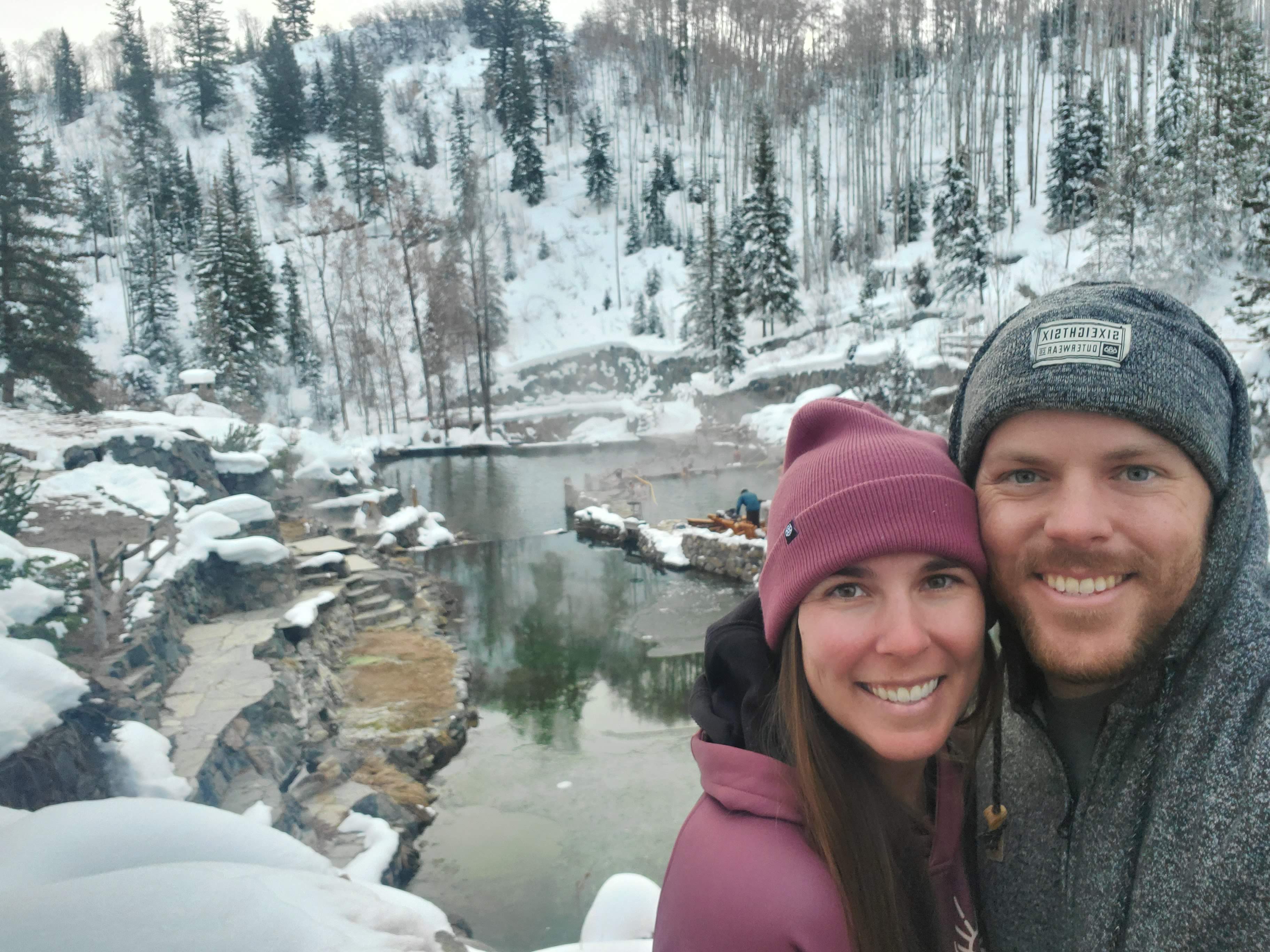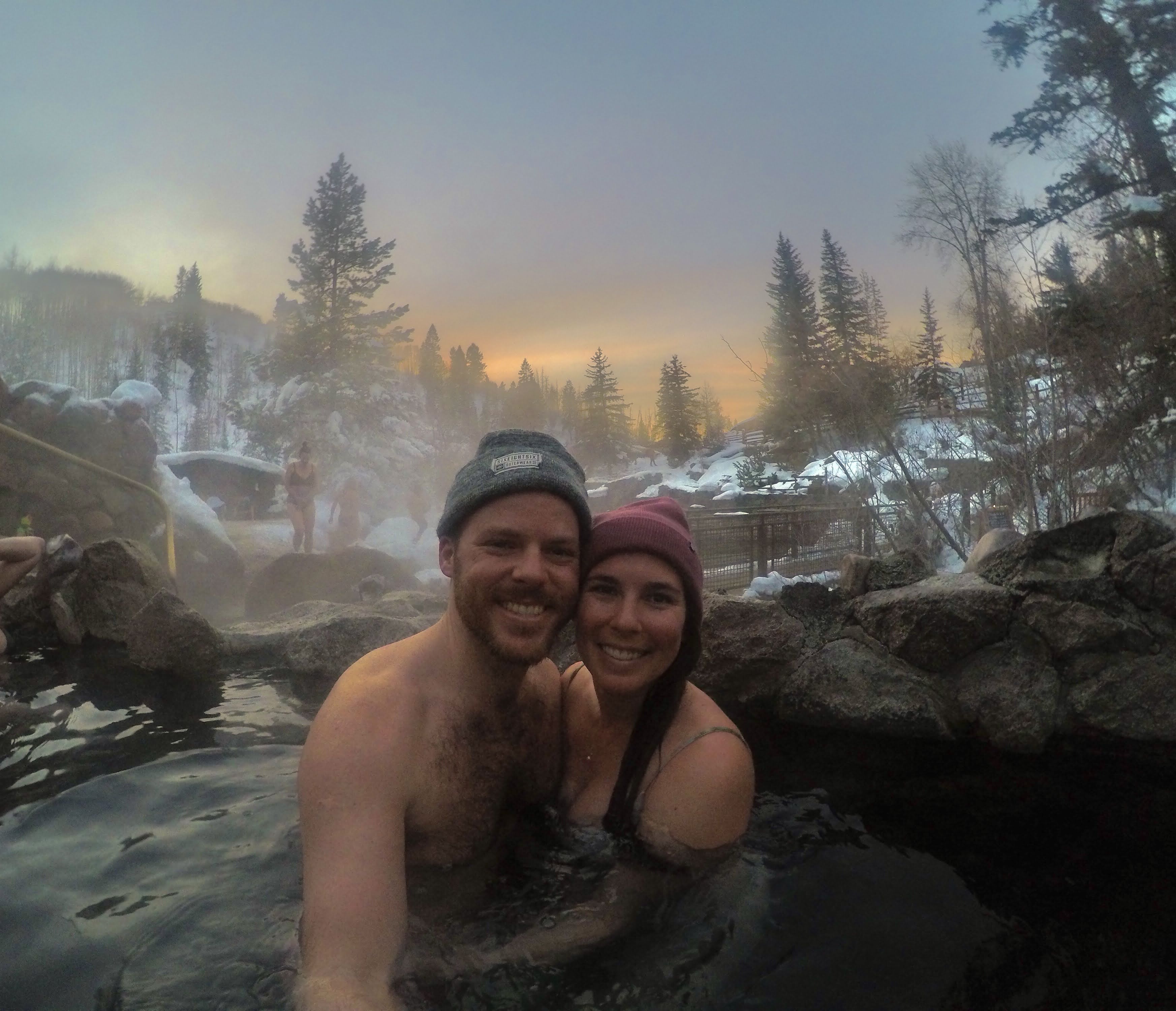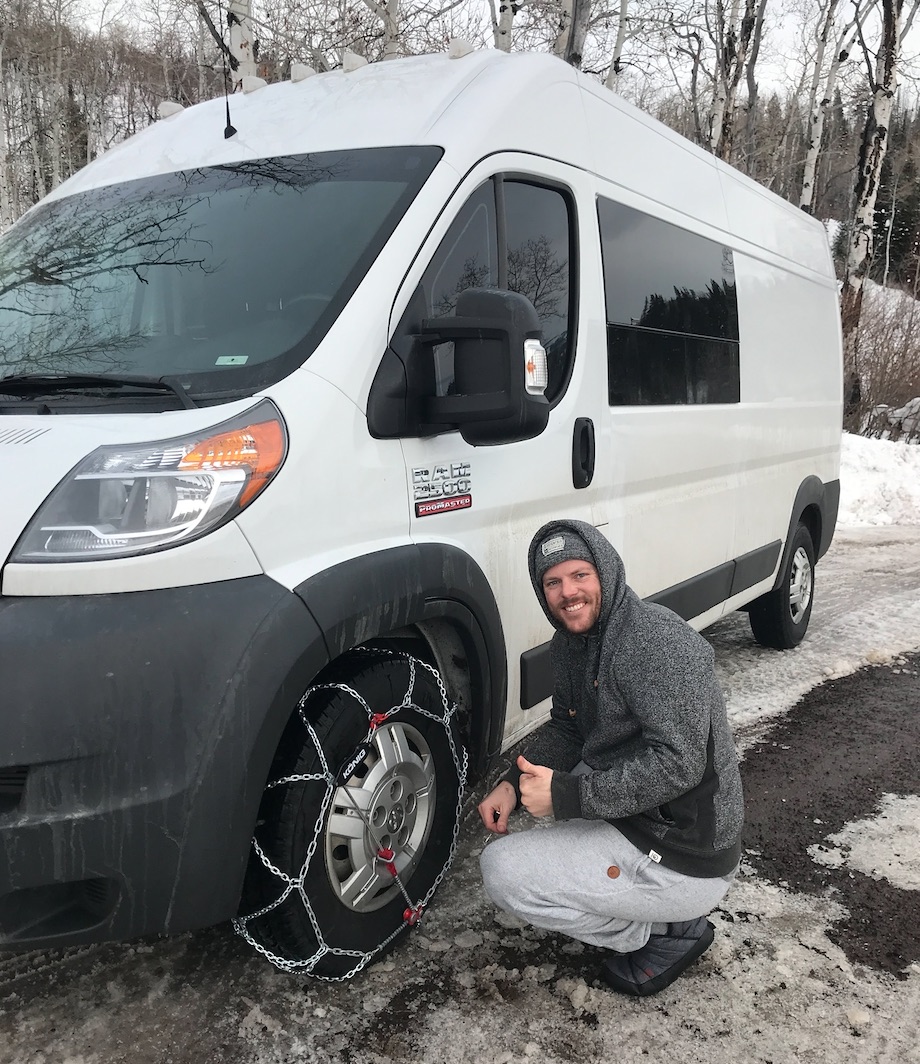 Vanlife Tips For overnight camping in Steamboat you can stealth camp in town or at snowmobile/backcountry pullouts on Rabbit Ears Pass. If you can't make it up to Strawberry Hot Springs you can hit up Old Town Hot Springs for a hot tub sesh and shower.