Skiing in Utah seriously rivals that of Colorado!
Salt Lake City is only 45 minutes away from most of the ski areas. There's WAY less traffic. The powder is just as dry, fluffy, and perfect. You are more central and can get to Jackson Hole, Colorado, or Tahoe in a reasonable amount of time. Lower cost of living. The resorts felt less crowded to us but we mostly skied weekdays. We have heard tales of Utah's long lift lines though. And there are so many cool National Parks in Utah.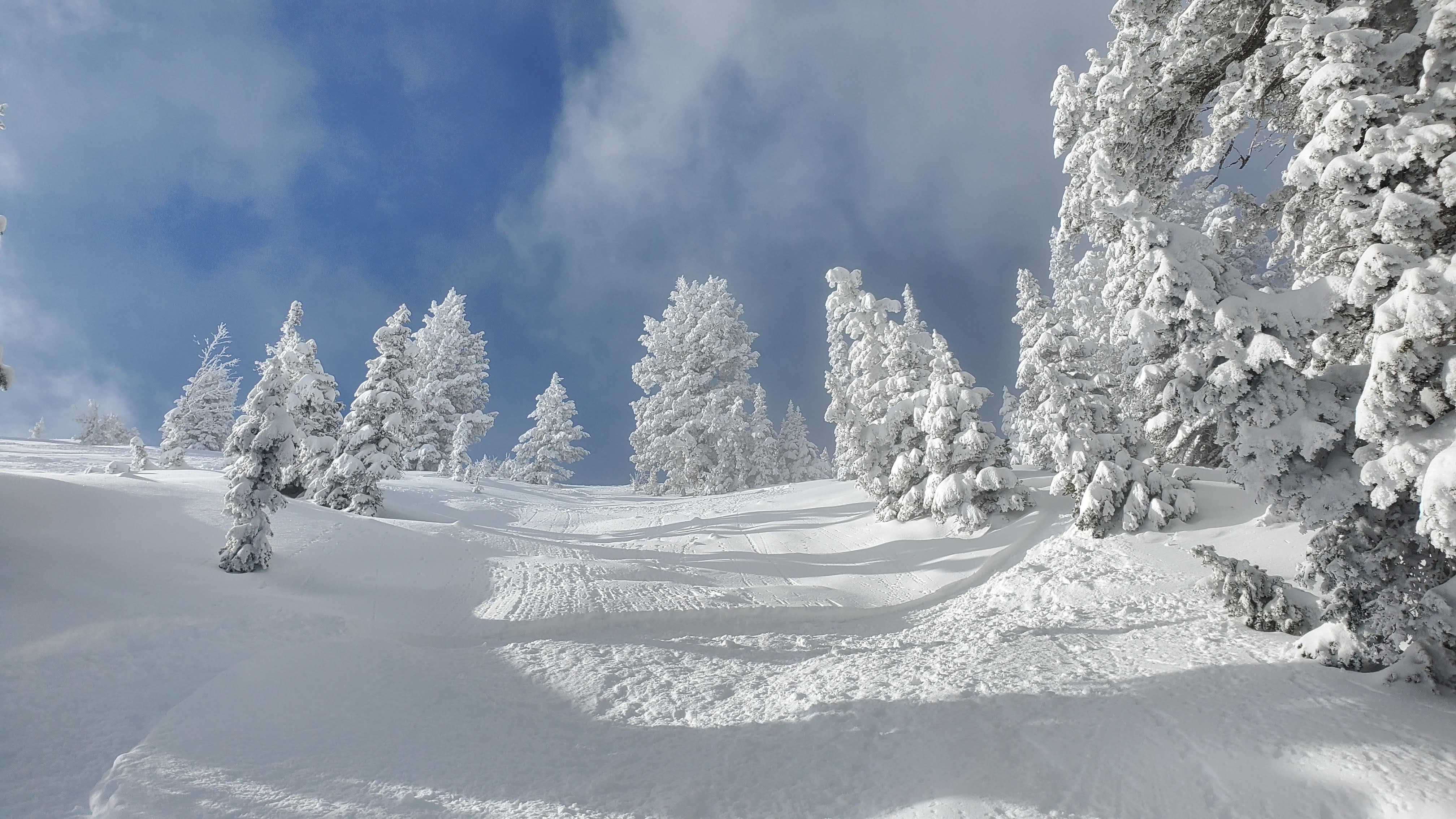 BUT the beer is still only 5% (though WAY better than 3.2%... wtf that's basically water), happy hour is basically not a thing in Utah, and there's not much of an apres ski scene. You only get limited days at many of the ski resorts on the IKON pass or you're basically limited to Park City if you go with the EPIC. The canyon is super avalanche prone and can close for potentially days during a big storm. They call it interlodge and you aren't allowed to go outside if you're in the area but once it's lifted, if you're already at the resort you essentially have the mountain all to yourself. They have a few skiers only resorts which feels a little over the top these days. And the city is in a valley and this awful smog gets stuck and will just hover over the city.
Salt Lake is a strong contender if we ever decided to leave Colorado.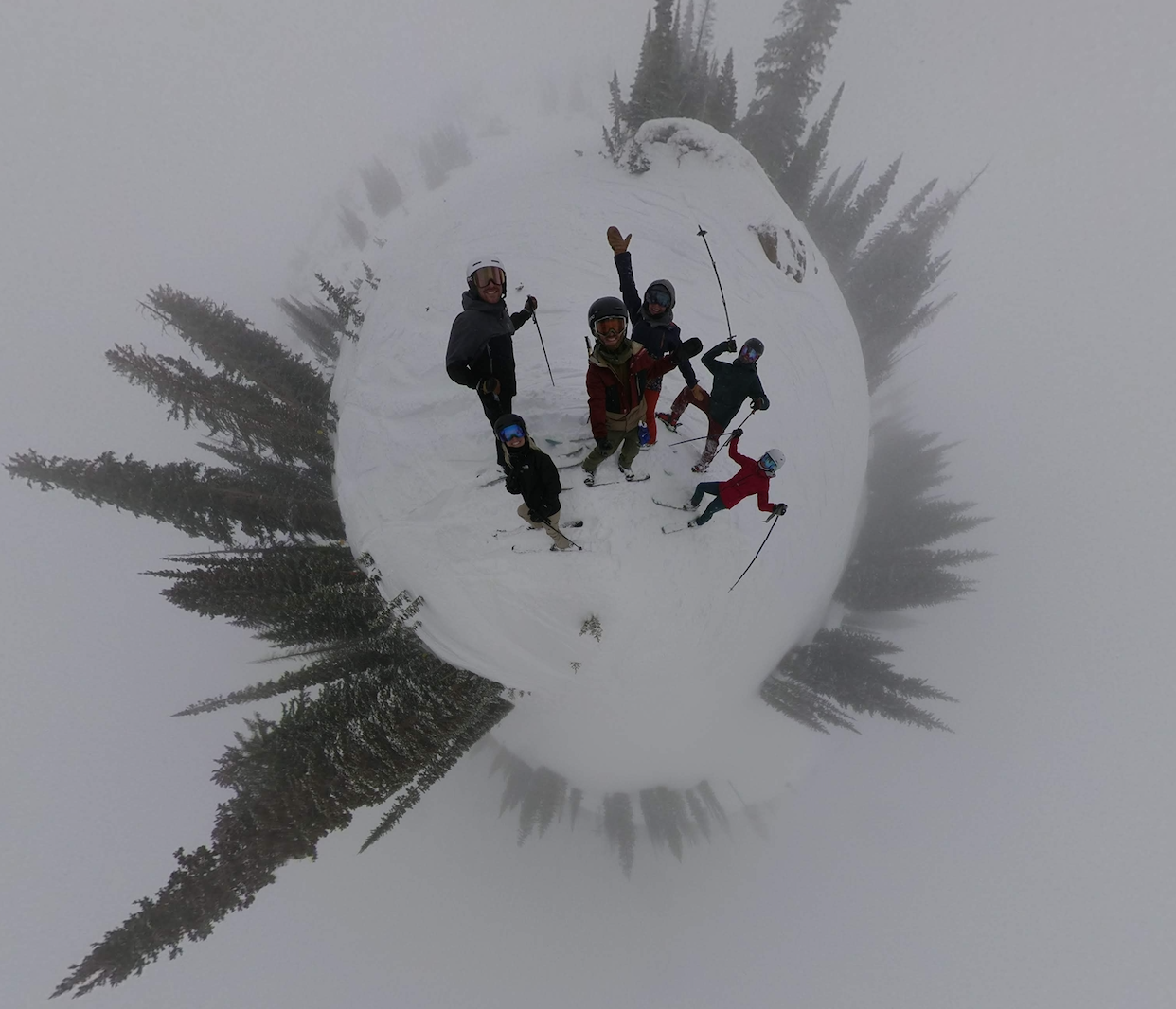 So far we've skied 4 mountains in Utah: Snowbird, Snowbasin, Park City, and Solitude. We'll share our favorite spots on each mountain, apres ski, and vanlife tips below!!
Snowbird Our favorite mountain that we've skied so far this season was Snowbird. We had basically zero expectations and I don't think I had honestly even heard of it prior to this trip. How? I have no idea because it is frickin' EPIC. Our first day there was a Wednesday sleeper powder day. Five inches was reported for the overnight total and it dumped another foot throughout the day. We had quite a few van friends in Utah at the time so we definitely did not abide by the "no friends on a powder day" policy. We rolled 10 deep day all day long only stopping briefly to scarf down our pb&js and granola bars and it was a freaking blast. The visibility was basically nothing but everyone was in good spirits all day long. The mountain felt empty and the only line we waited in was for the tram.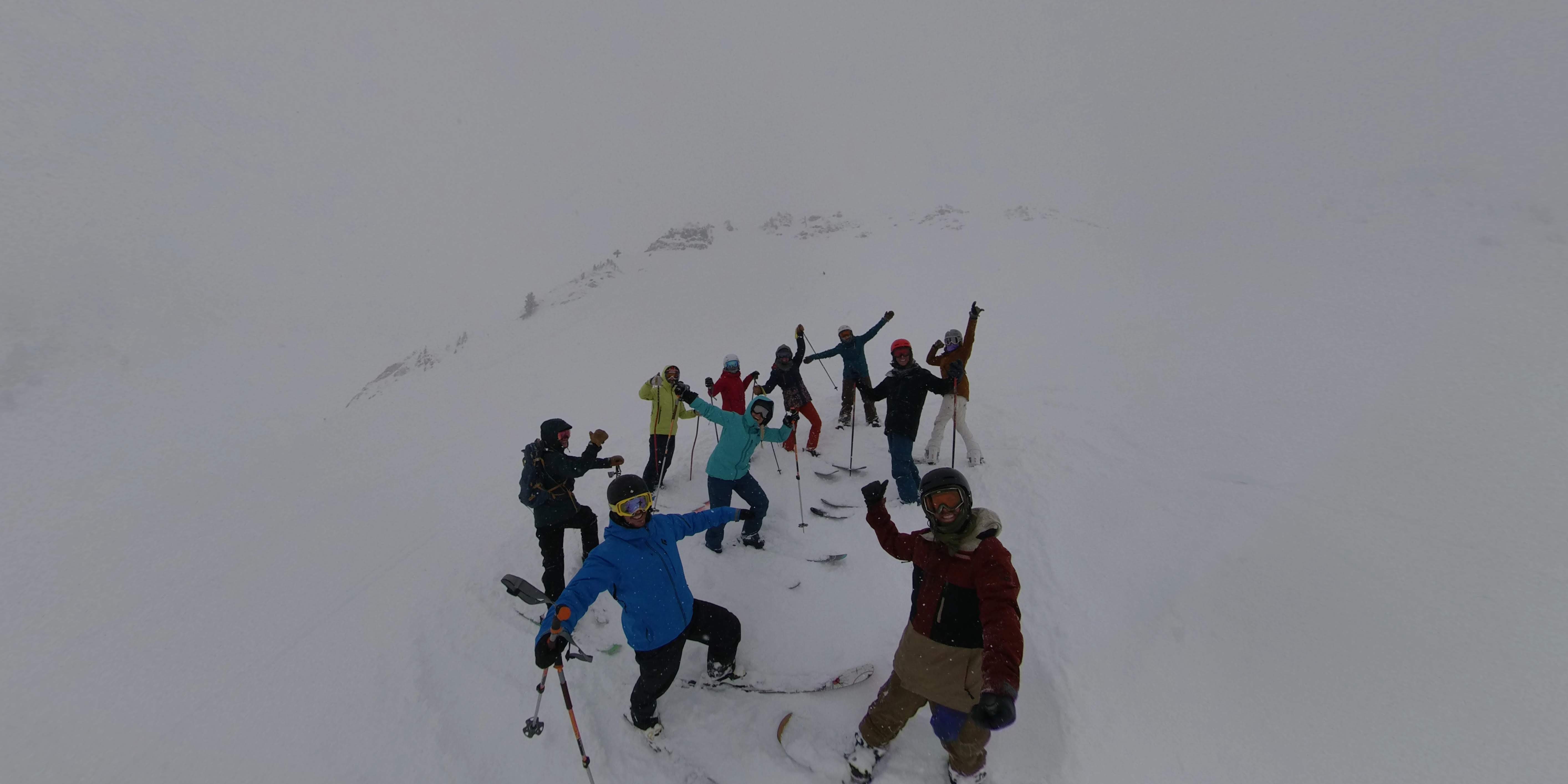 Our other big powder day at Snowbird it snowed 10 inches overnight and they had Little Cottonwood Canyon closed for avalanche control. We rolled up to get in line anyway and wait for it to open. They are very good about checking your tires and we saw them turn away many cars that didn't have snow tires or chains so make sure you are prepared!! There are also multiple buses that pick up from the park and rides outside of the canyon that you can take up to the resorts to help avoid congestion in the canyons, limited parking, and reduce emmisions to help improve the air quality.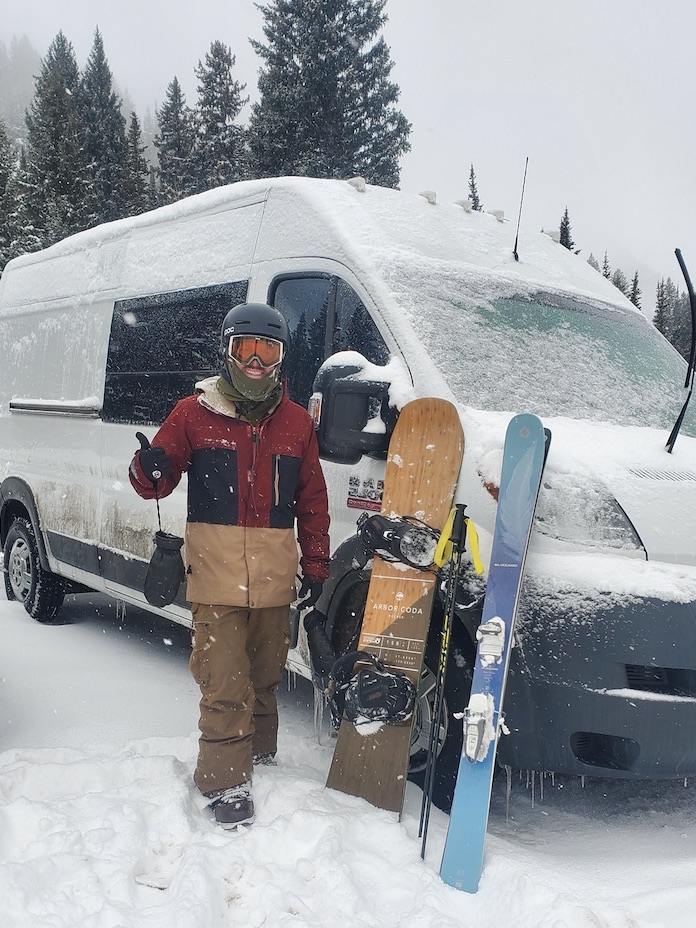 The Mountain Our favorite run was definitely Gad Chutes. It was wind effected in a good way so it was deep!! We lapped it so many times I can't even tell you. Upper Cirque and Mineral Basin were also epic. You can't miss the tunnel from the top of Peruvian to Mineral Basin. There are a ton of old photos posted up inside of the tunnel as you pass through on a magic carpet.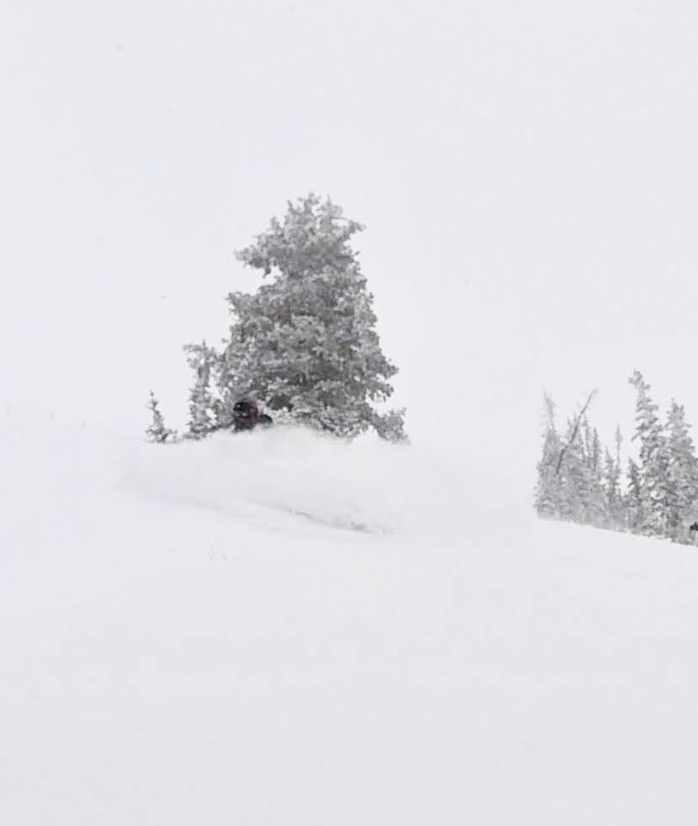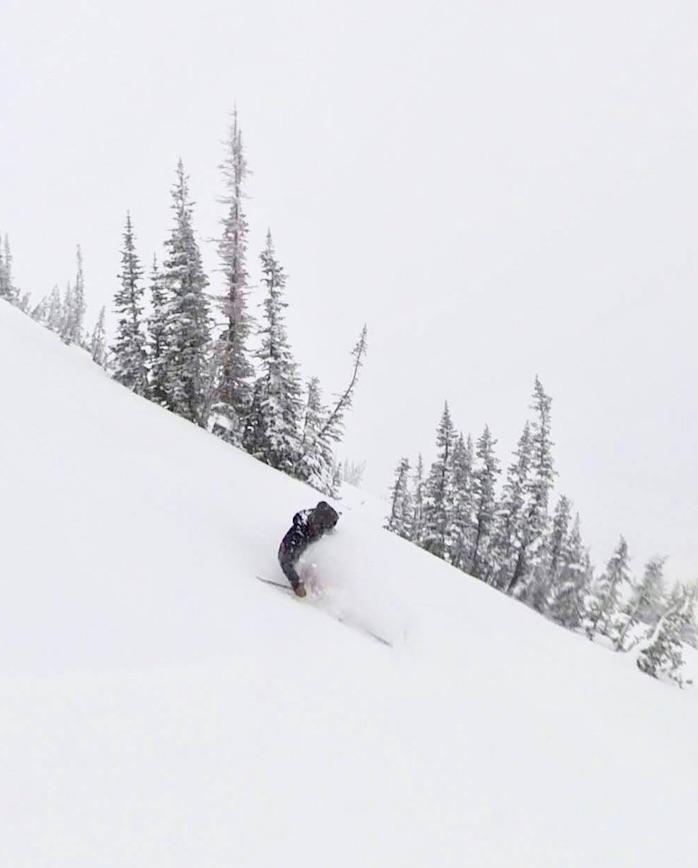 Apres Ski You have the check out the Tram Club! It's a basement bar under the tram that often has live music and if you buy a beer you can add on a shot for $1. It's the best apres ski deal we could find!!
Snowbasin Our next favorite Utah mountain is Snowbasin. You get two days there with an EPIC pass and they randomly got the most snow (5 inches) out of all of the Utah mountains one storm so we decided it was time to check it out (the canyons usually get the most snow). It is about 45 minutes north of Salt Lake City kind of in the middle of nowhere. It is privately owned on acres and acres of also privately owned land so there is hardly any housing close which keeps the crowds away but it is an absolutely beautiful mountain with plenty of powder stashes regardless of whether there has been recent snowfall.
The Mountain First we took the John Paul Express up to the Allen Peak Tram. On a bluebird day you won't believe the views, magnificient cliffs covered in snow against the blue sky. It is so picturesque. We took the Allen Peak Tram and did a short hike to No Name- highly recommend. Then, make sure you make your way over to the other side of the mountain and ride Strawberry Gondola. Middle Bowl Cirque is absolutely amazing. It's a short hike for a huge reward. We were the second people to ride the bowl this day. It was essentially untouched and we laid down some sweet figure eights. We also really enjoyed the Lone Tree run. Two of our favorite black groomers are Grizzly Downhill and Wildflower Downhill. Do not miss checking out each of the lodges. They are some of the fanciest lodges I have ever seen complete with gorgeous chandeliers and marble bathrooms.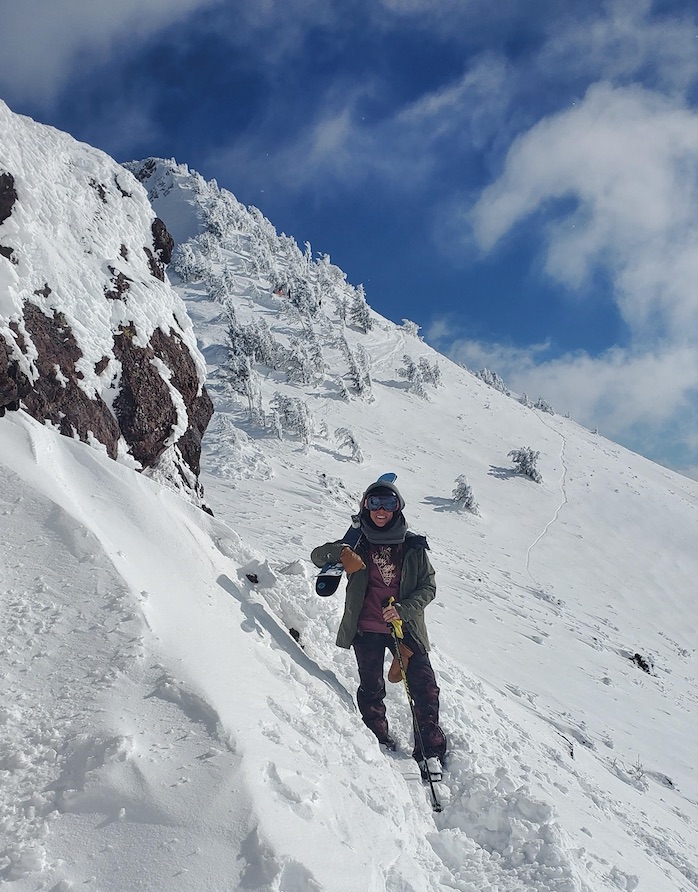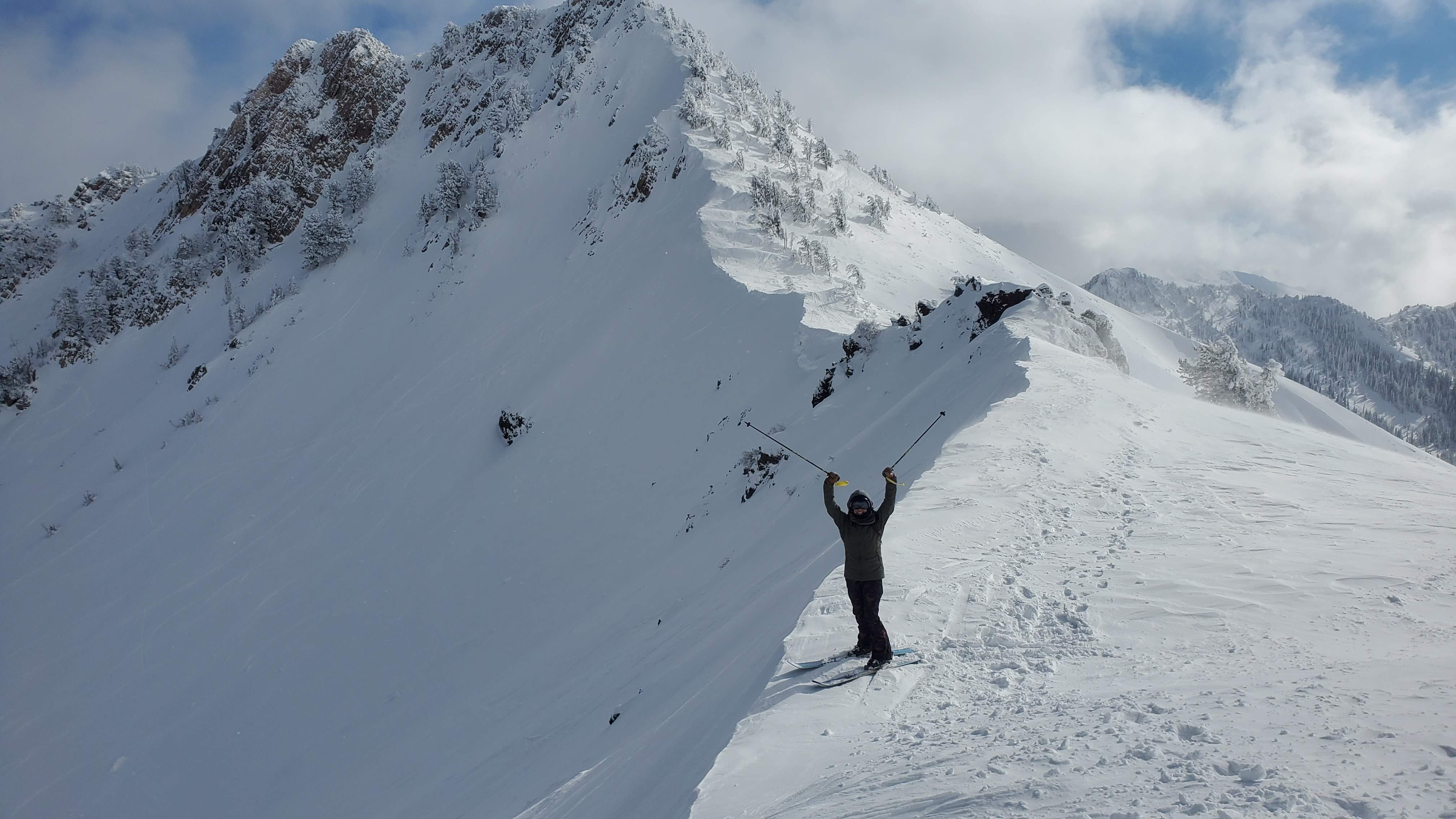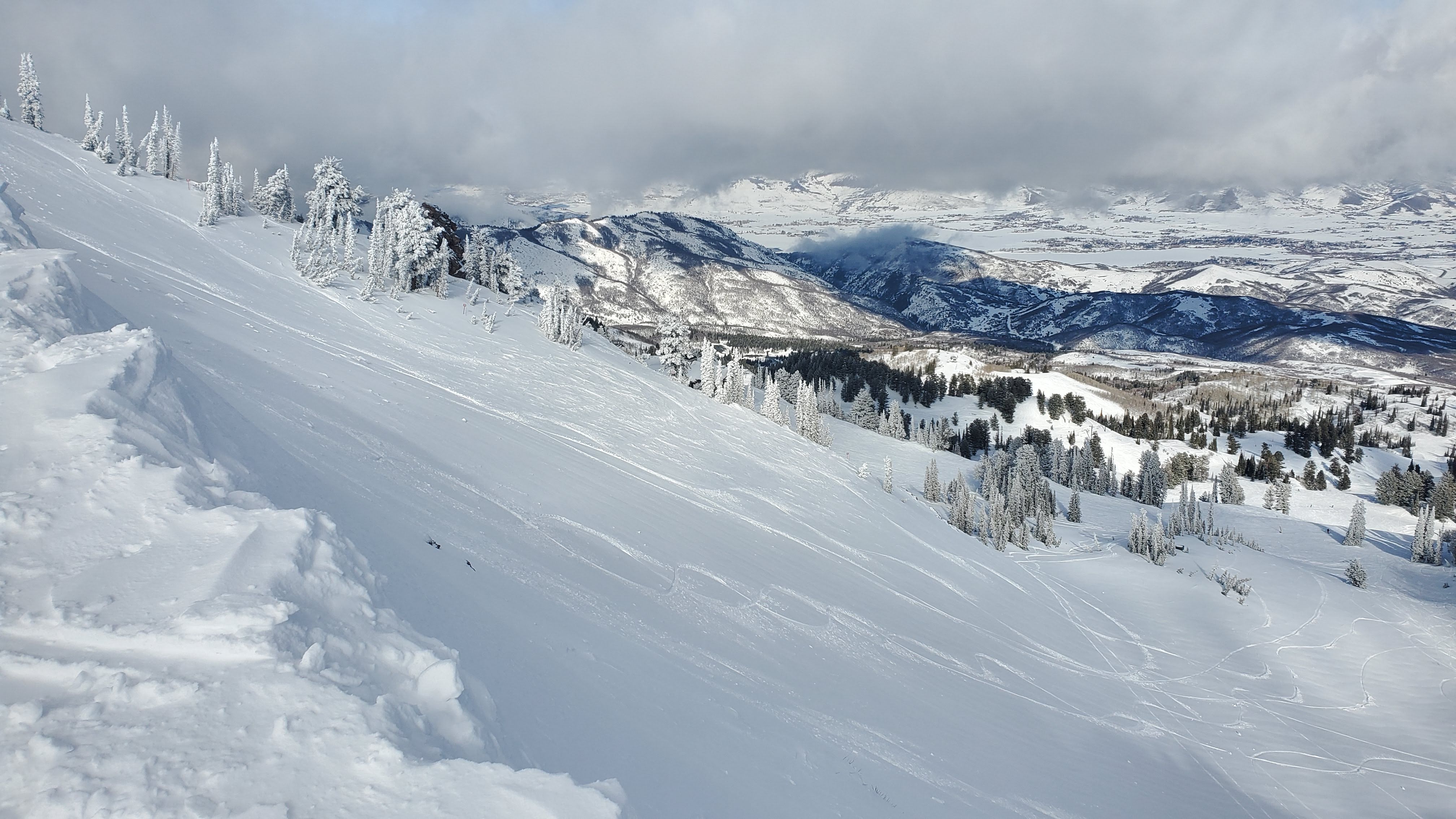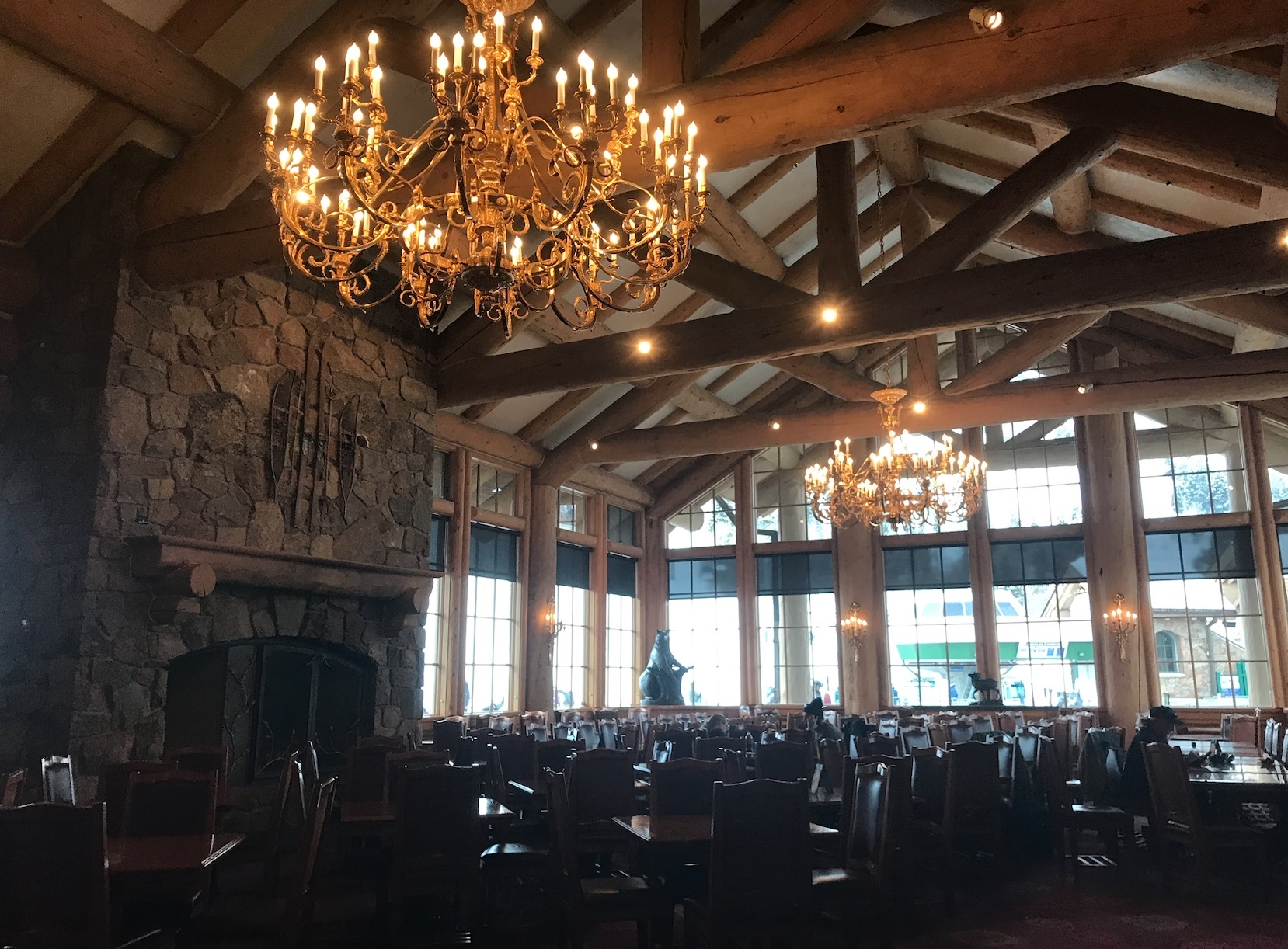 Apres Ski Cinnabar is pretty much you're main option. And it is a restaurant which in the state of Utah means if you are having a drink you are required to order food. But the nachos are frickin bomb here. They have queso on the bottom under all of the chips and it's huge! Parker and I ordered it just as an app but we ate the whole plate of nachos just the two of us and never got hungry again to make dinner.
Oh, and the sunsets aren't bad there either.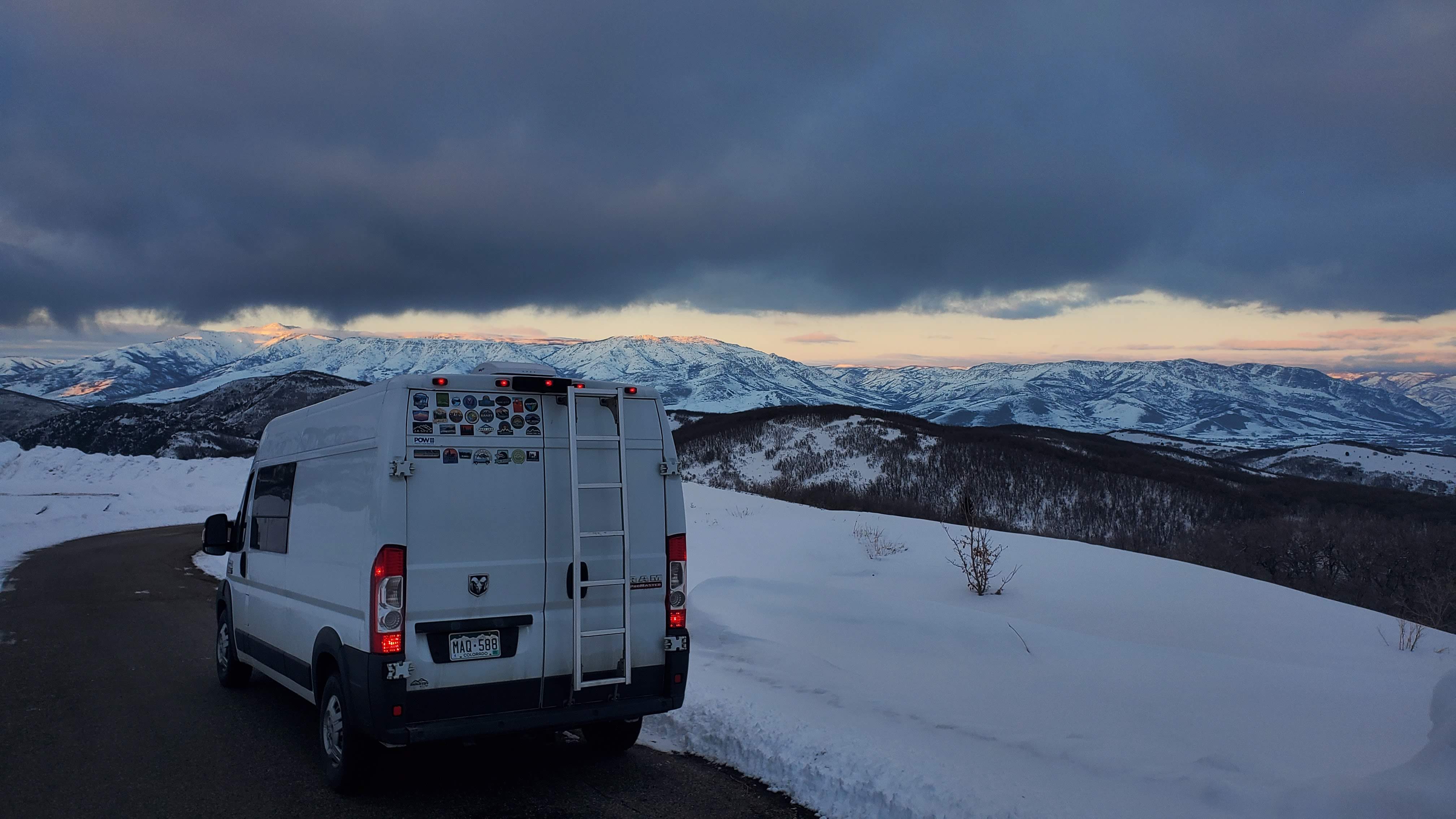 Park City We visited Park City on the Tuesday after MLK weekend. They had gotten dumped on (17 inches) the Friday prior but we figured especially after a holiday weekend it would be tracked out. But we were pleasantly surprised with soft turns off of the hike to terrain. Then we had friends staying in the Canyons side one of the weekends of Sundance (protip the mountain is usually really empty during Sundance because everyone in town is watching films)! We met up with them for some turns but there wasn't any fresh snow. The fresh spots that you could hike to were pretty much all backcountry gates we were disappointed to find.
The Mountain Vail Resorts bought Park City and combined it with Canyons to make it the largest ski resort in the United States, so the mountain is absolutely massive. I recommend sticking to one side per day. Our favorite run on the Park City side was the O-Zone which is accessible from a short hike off of McConkey's Express. The Jupiter Chair is also really fun especially if there is fresh snow! On the Canyons side we did the only inbounds hike to Murdock Bowl off of Super Condor Express to earn some pow. Ninety-Nine 90 Express would also be amazing with fresh snow! But when we were there the snow was pretty crappy so we stuck to groomers.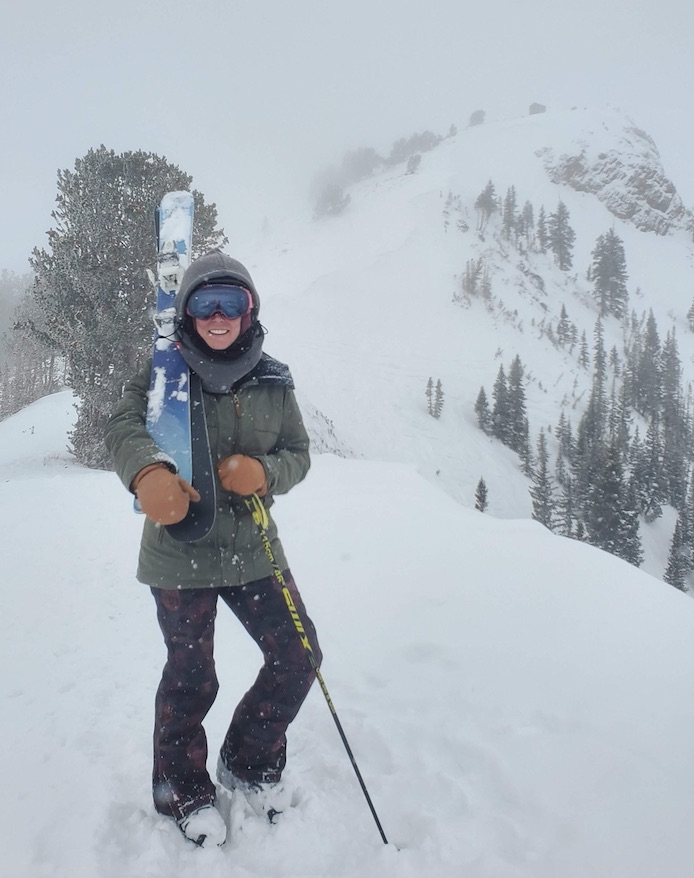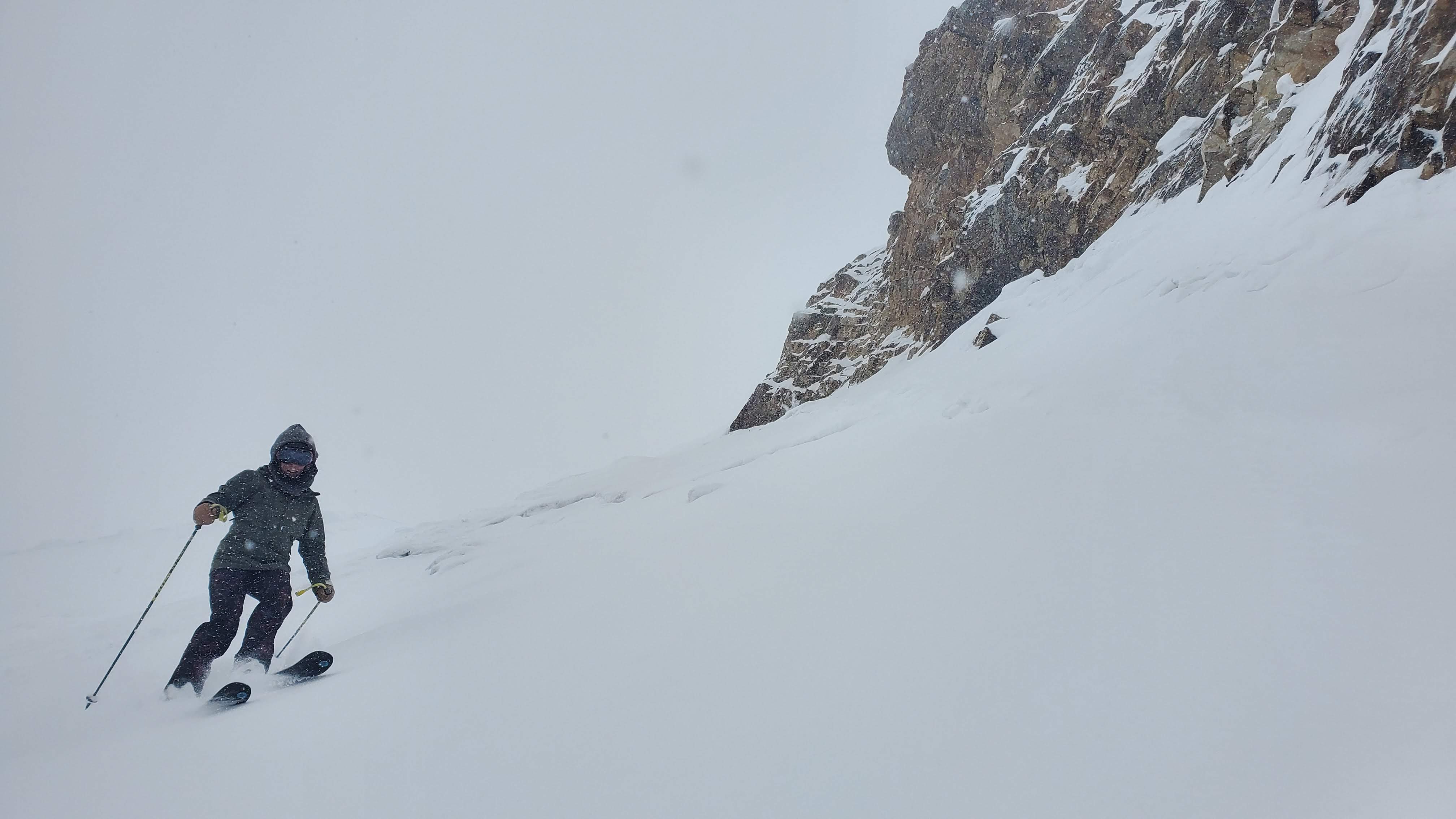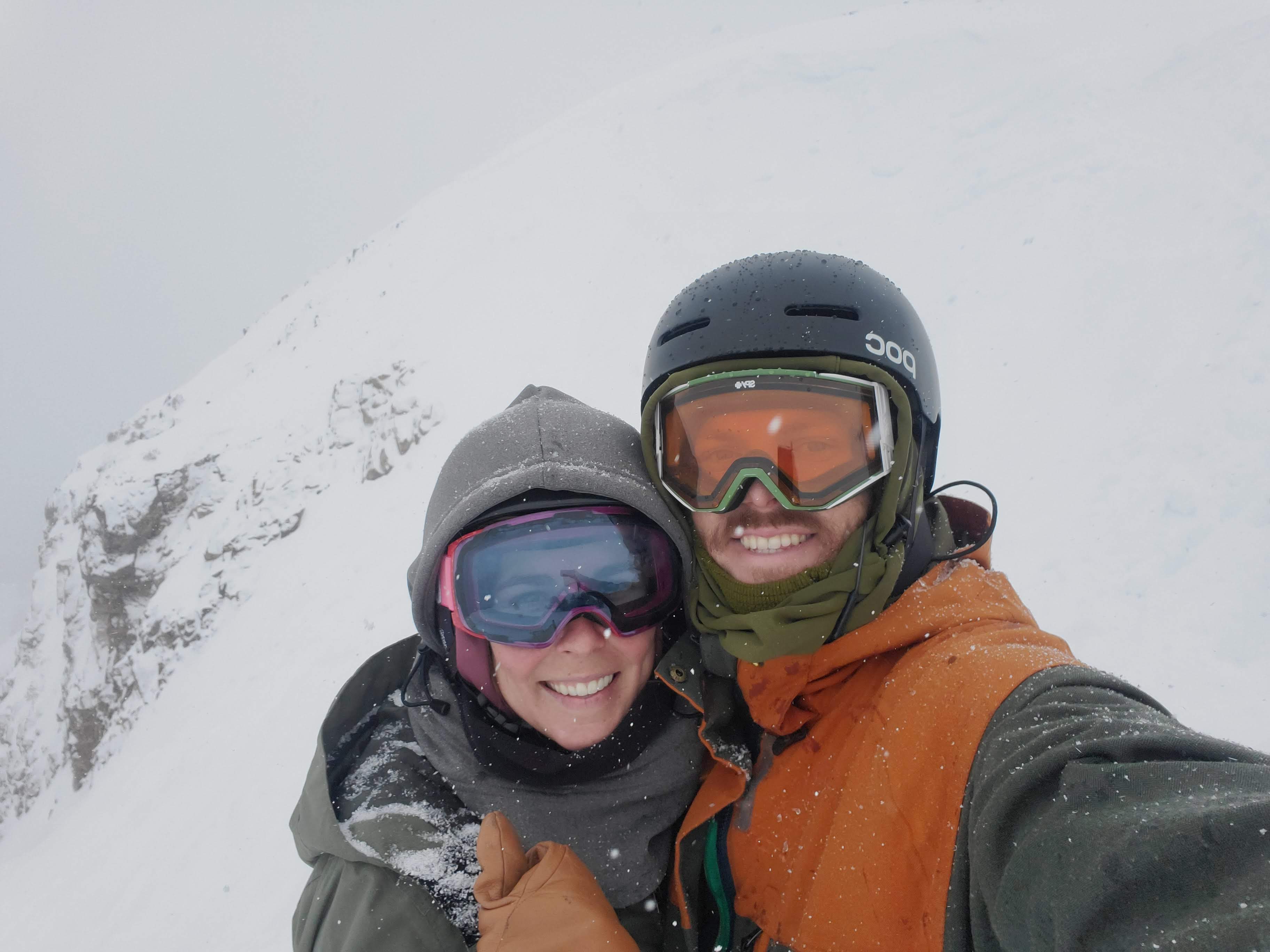 Apres Ski Mid Mountain Lodge- definitely resort prices here, but they have furs on all of the seats! Lookout Cabin on the Canyons side was fun on a sunny day. It's the perfect place to hang out outside and enjoy a 5% beer.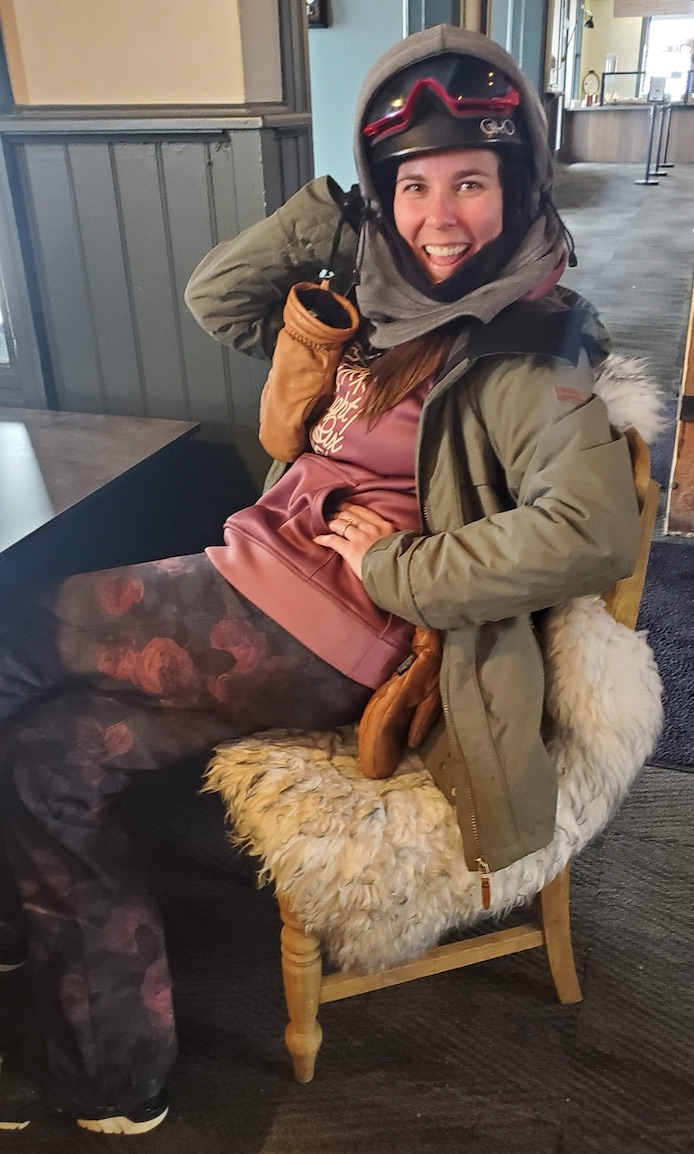 Solitude We only spent one groomer day at Solitude and honestly need to spend more time there before we have much to say about it. We can speak to the parking though! Solitude is unlimited on the IKON pass and to promote carpooling and taking the bus into the canyon they started charging for parking based on how many people are in your car. You can parallel park on the side of the road for free but don't park too far into the ditch like our friend that we carpooled with! Unless you want to meet a nice person with a truck that will tug you out.
Vanlife Tips SLC was buckling down on overnight camping while we were there. Big Cottonwood Canyon overflow lot was the perfect spot and we parked there for a whole week with 7 of our van friends plus a handful of other vans!! Then one night after a huge powder day at Snowbird resulting in a 8pm bedtime, we awoke to a knock on the van at 10 pm from the police saying we were no longer allowed to park there and they would be putting no camping signs up that week. It sounds like you can get away with parking at Walmarts, Sam's Clubs, and climbing gyms but we recommend switching up your spot each night.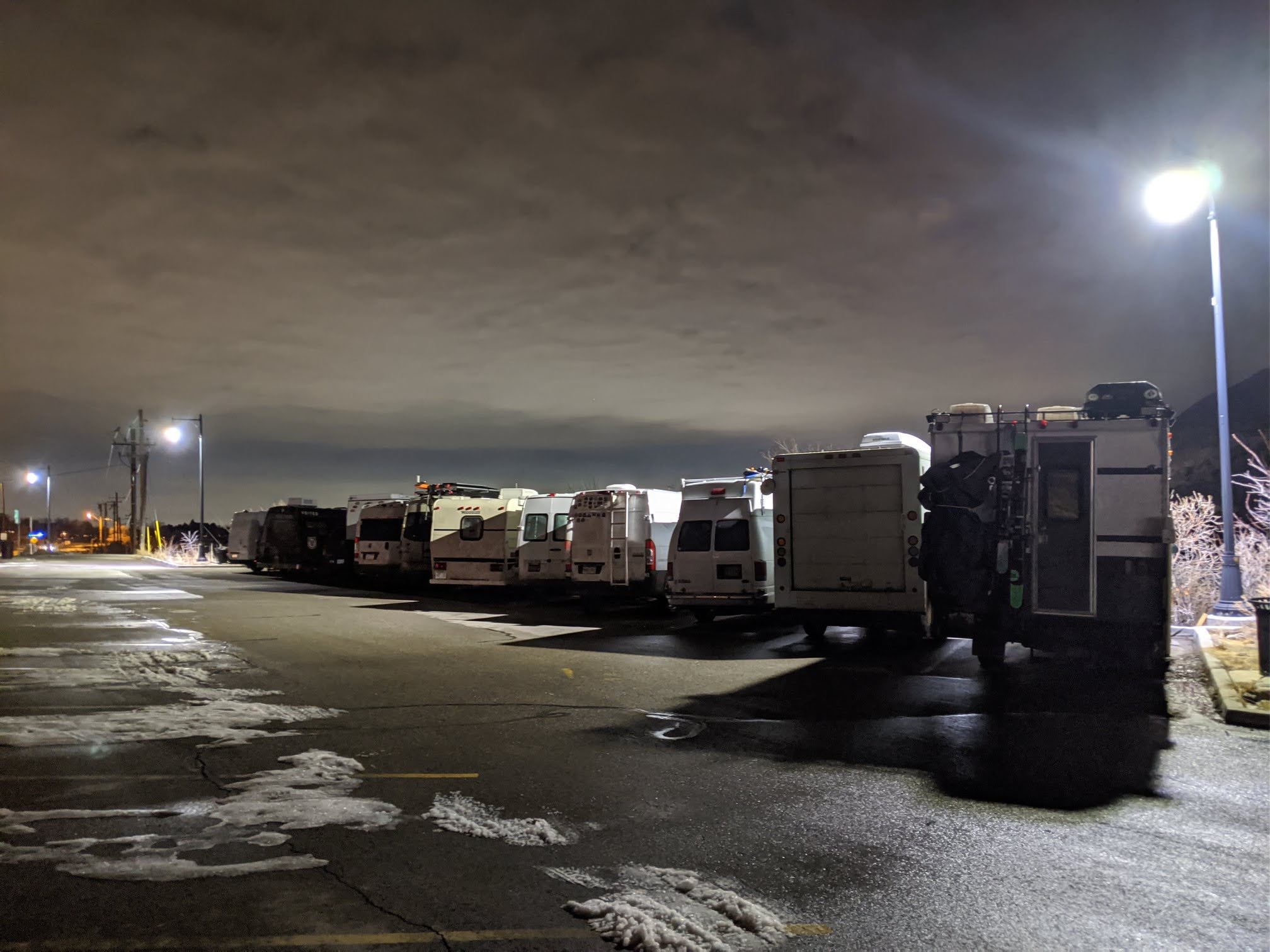 Dogs aren't allowed in Little or Big Cottonwood Canyons! It is a protected watershed area and you will get a fine if you are caught, even if they stay in your vehicle the whole time. Park at the park and rides and take the bus!!
See you on the slopes!!