We couldn't visit Vancouver Island and not stop in Vancouver first! Biking around Stanley Park seemed like the perfect option to see the views. The seawall was pretty crowded so we ducked into the big trees for a little while. Then we headed over the Lions Gate Bridge before heading to the ferry.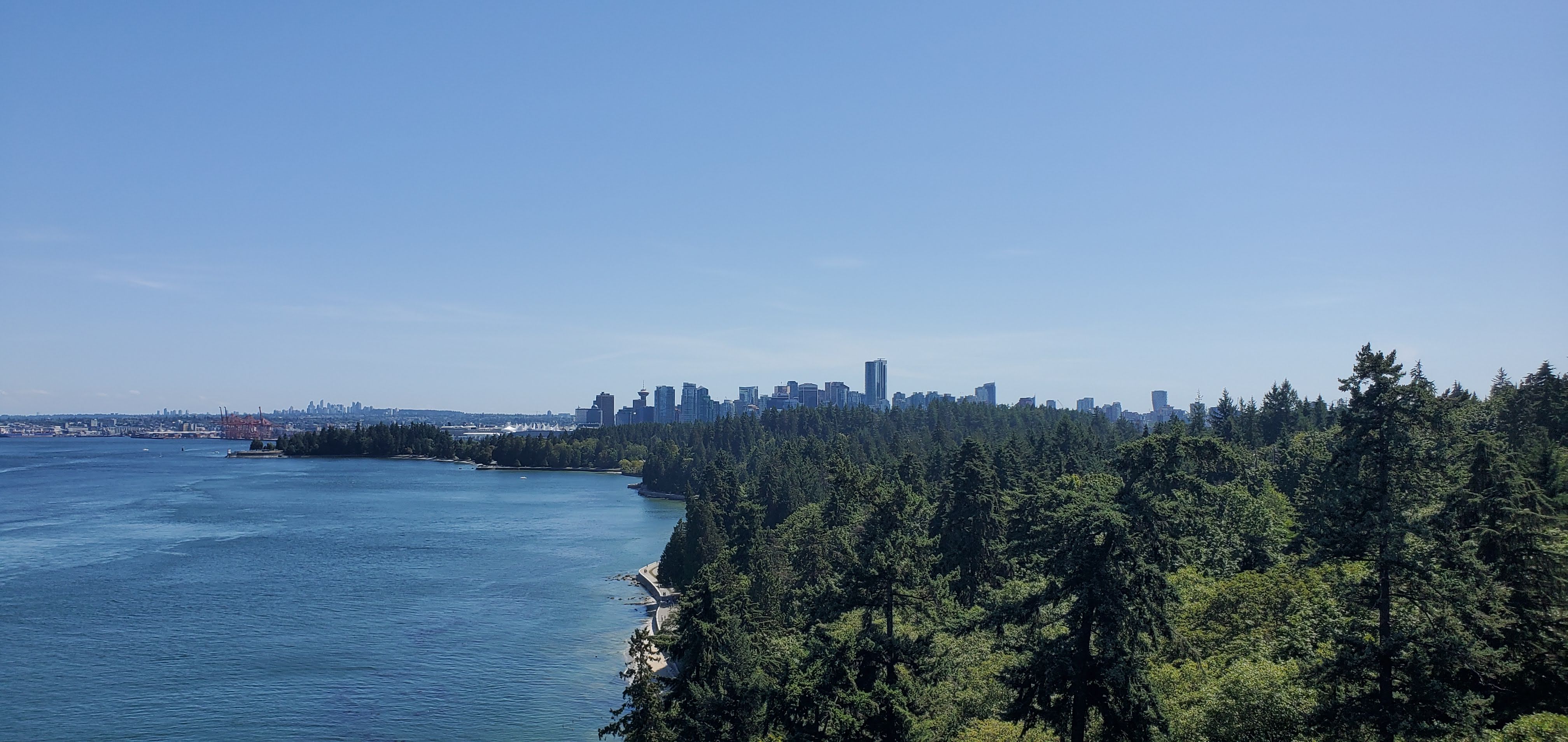 The van took her first ferry ride to Vancouver Island! It was pretty cool to drive right onto the boat. The ferry from Tsawwassen, BC to Victoria, BC took about 1.5 hours and was super easy.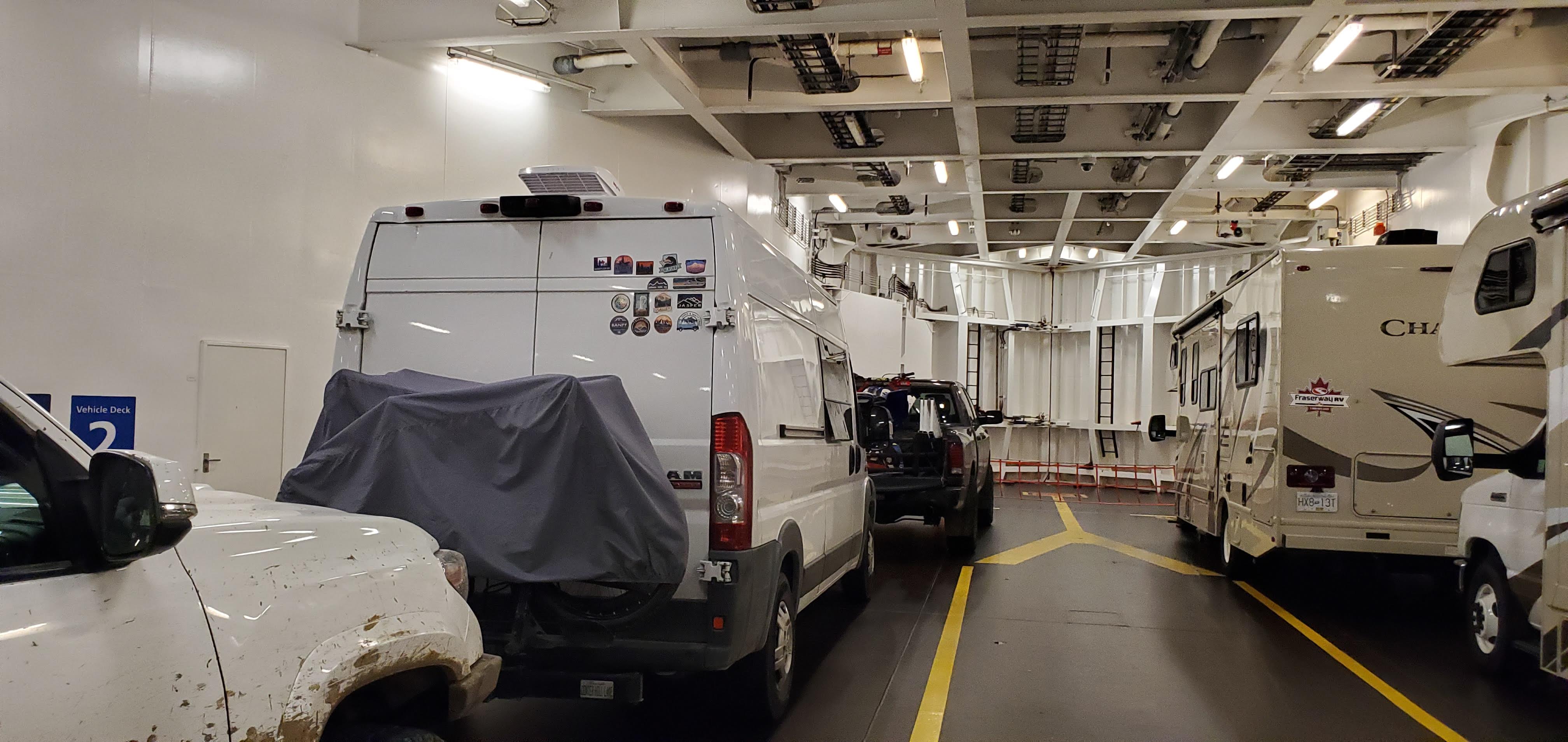 We camped beside the most beautiful park in Victoria overlooking the ocean.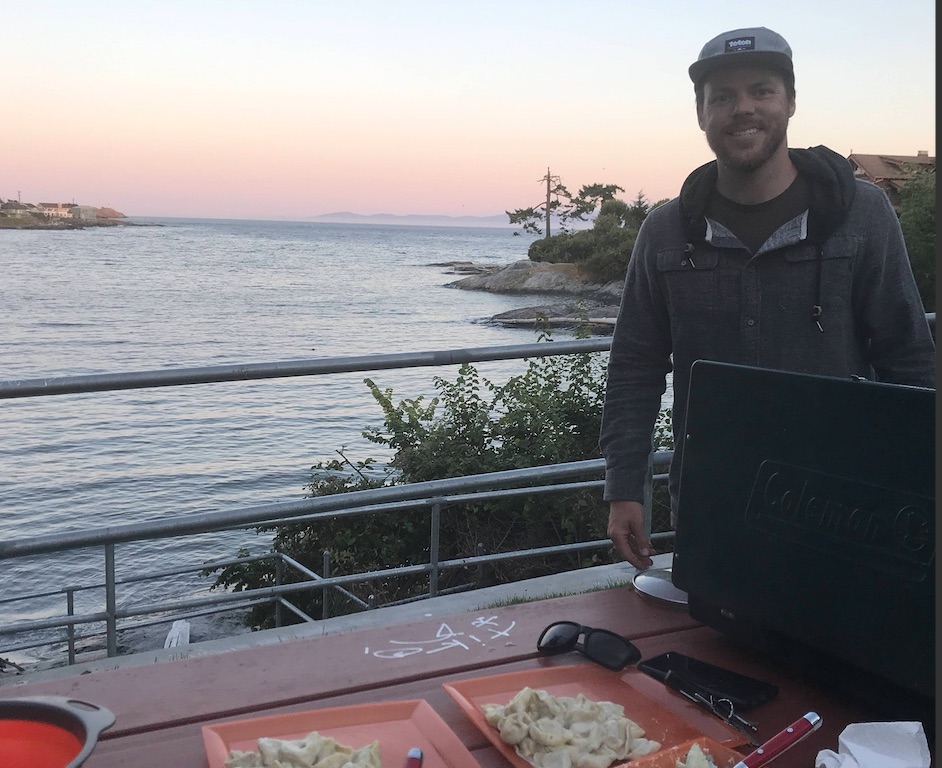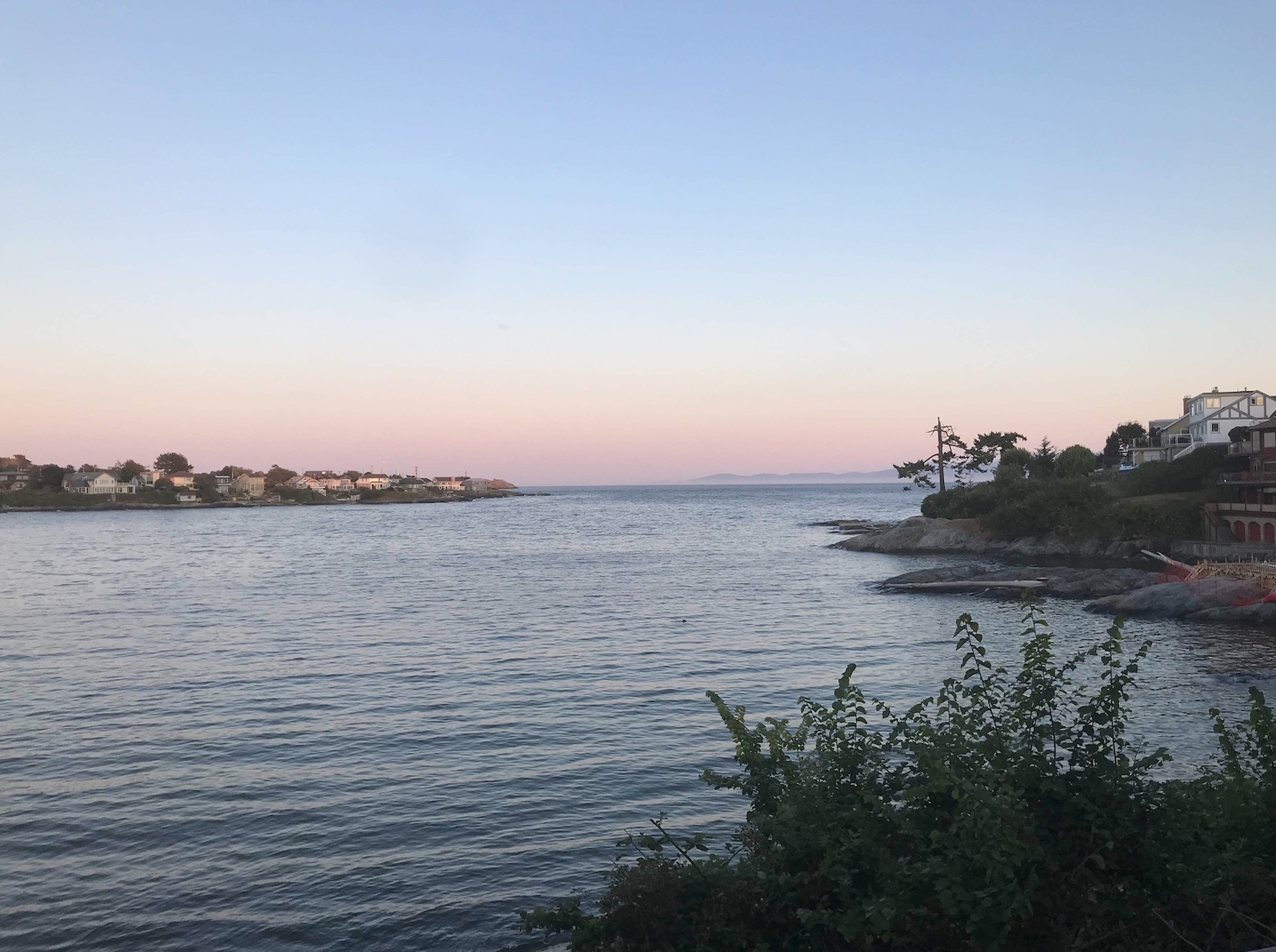 Victoria is one of the prettiest cities I've ever been to. There are beautiful flowers everywhere you look, mountain and ocean views, awesome weather, and deer running through the yards trying to eat the roses and blue hydrangeas.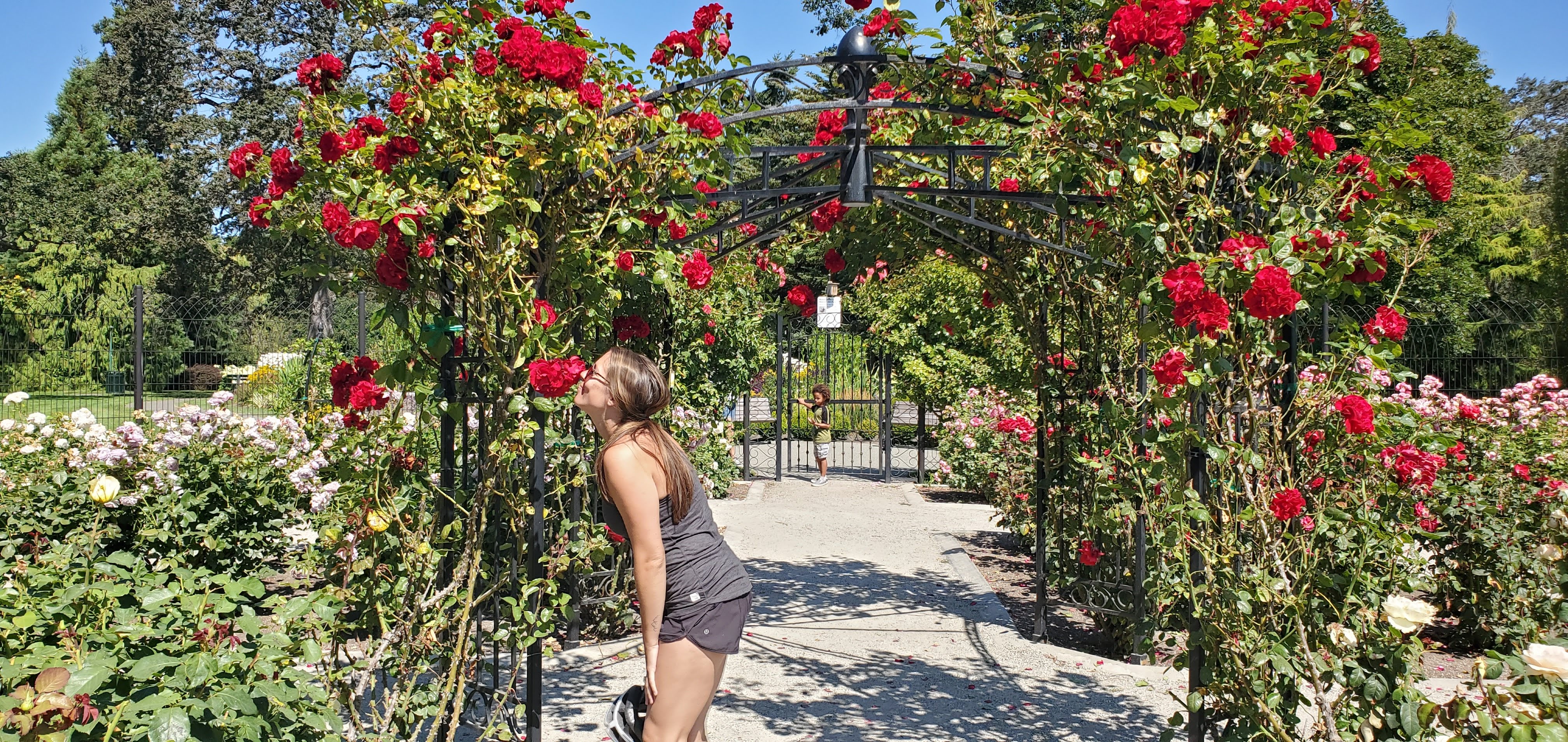 We biked all around the city past the fancy mansions on the hills with views of the Olympics, along the coast line, through flower lined city parks to the touristy fisherman's wharf and into the bustle of the old English style downtown. Here we stopped so Parker could get his hair cut and after we grabbed a drink at a local rooftop bar.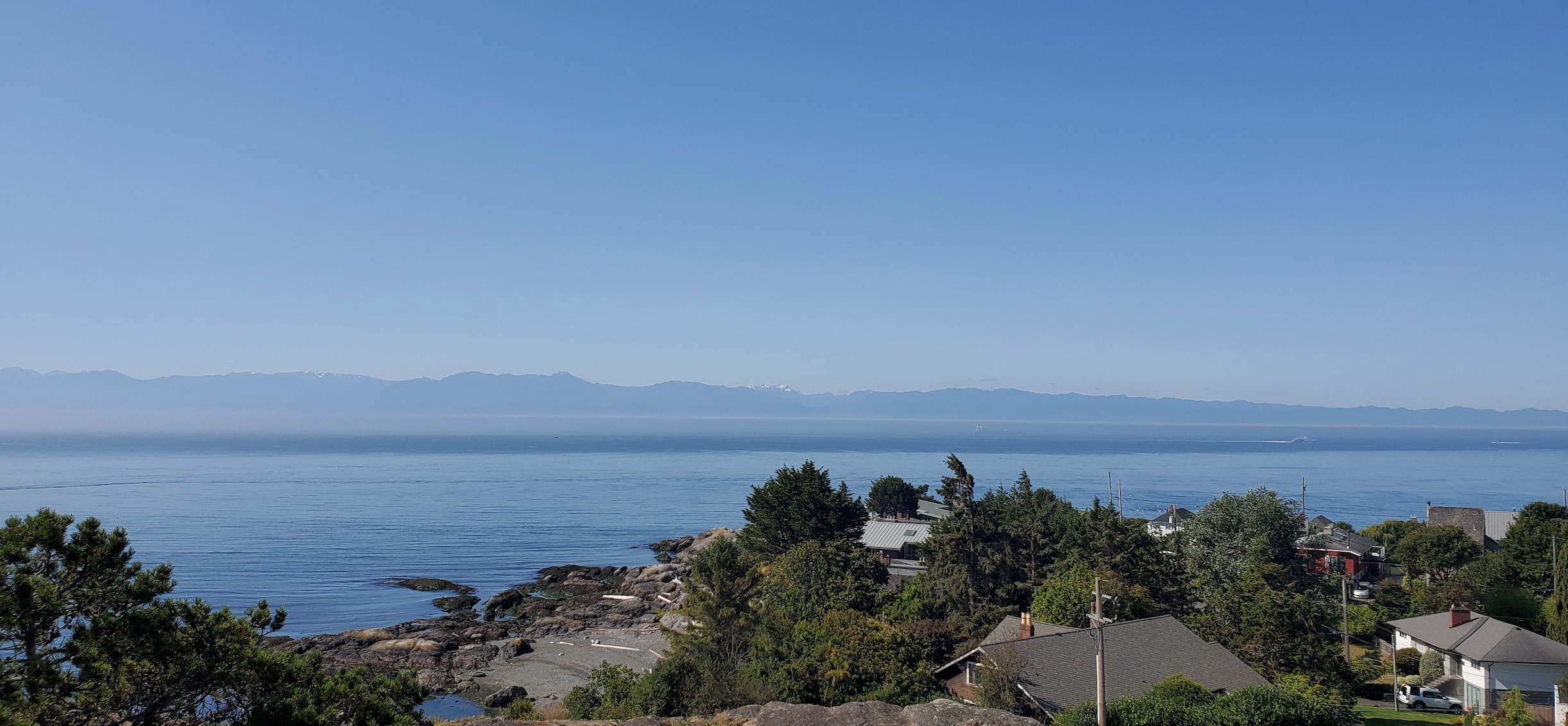 We left the city and headed up the coast stopping in a town called Nainamo, known for their delicous Nainamo Bars. Of course we had to try them and they sure were yummy.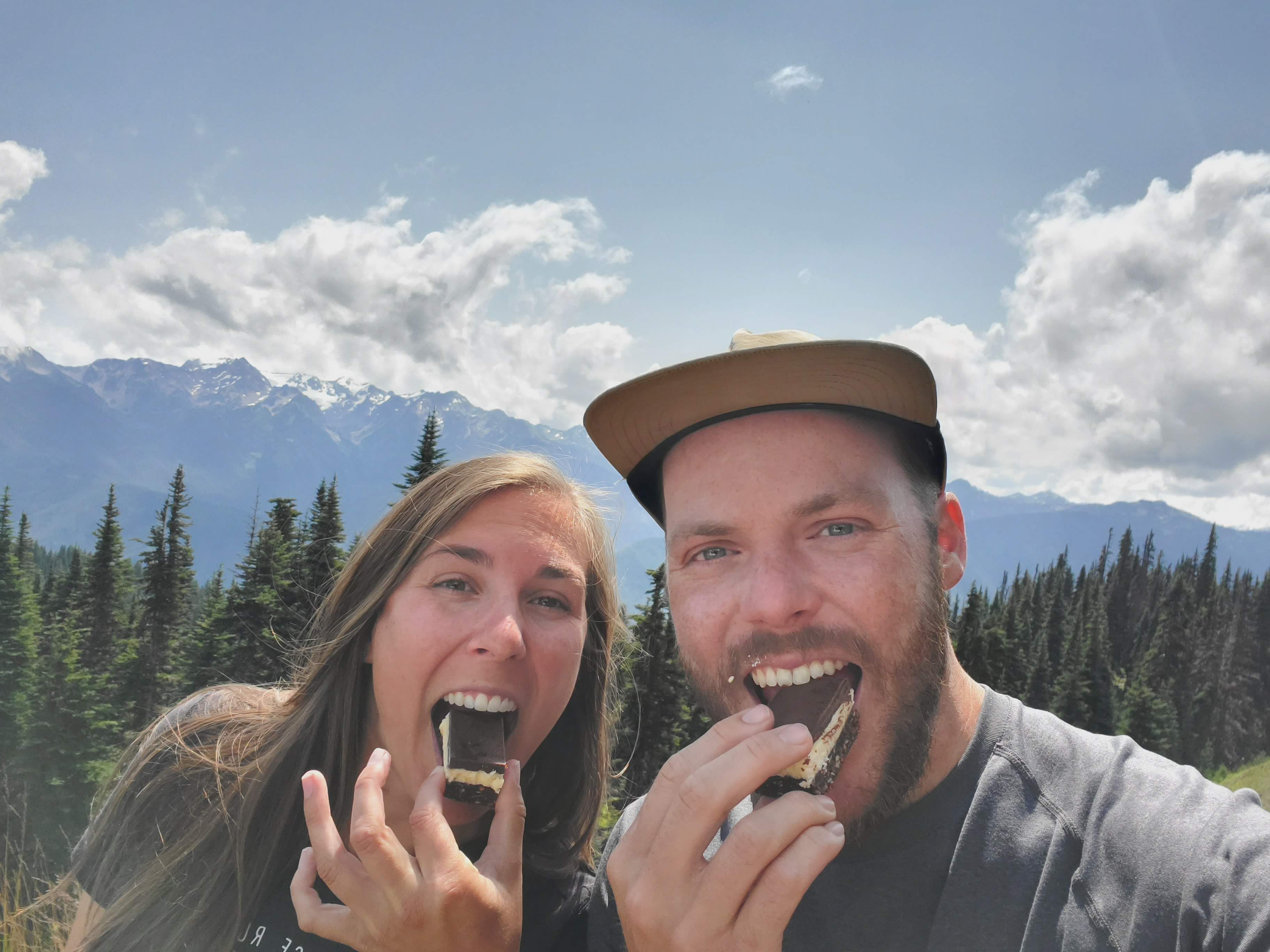 At Qualicum Beach we were pumped to find FREE hot showers right by the beach. We made dinner at the picnic tables, played Sequence, and watched the sun set.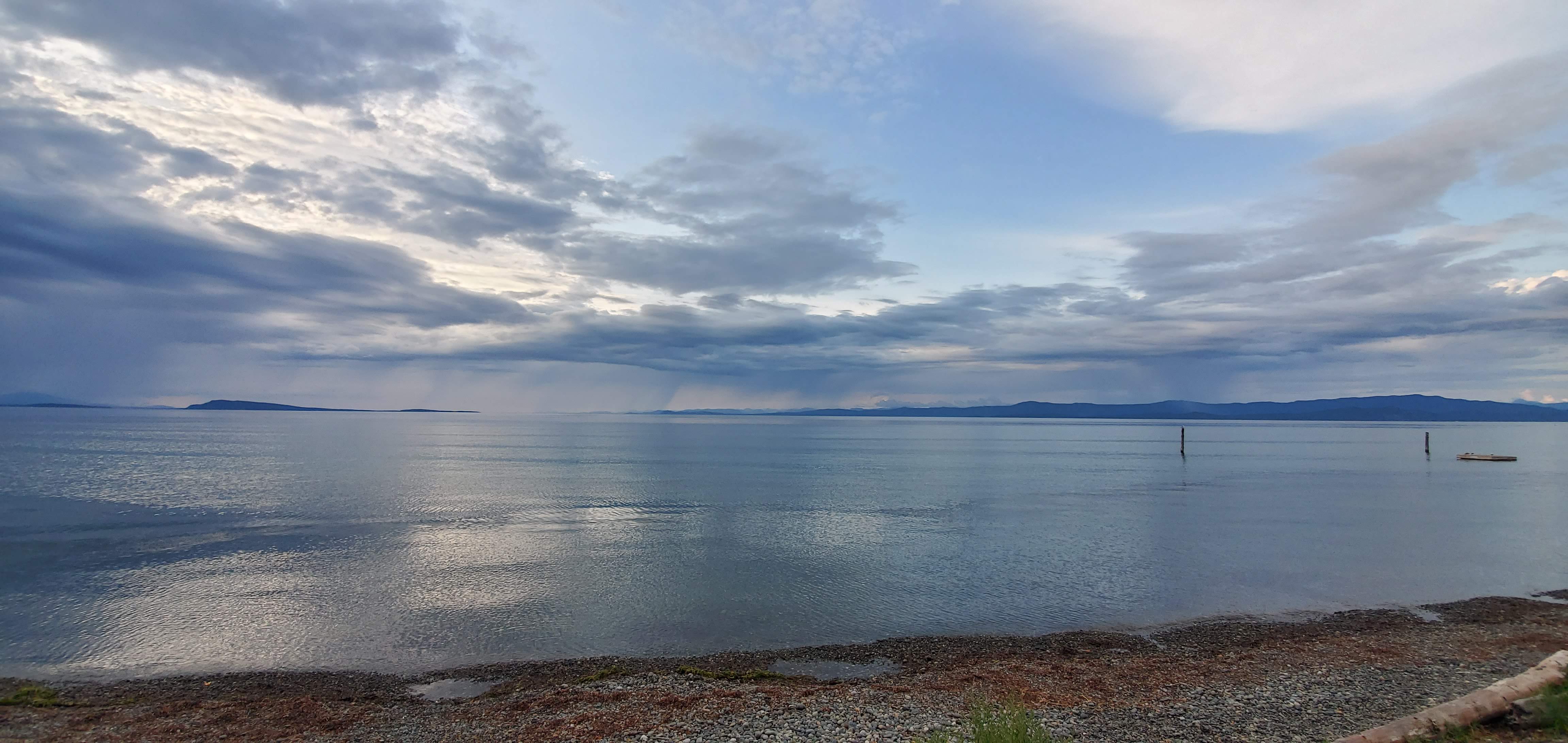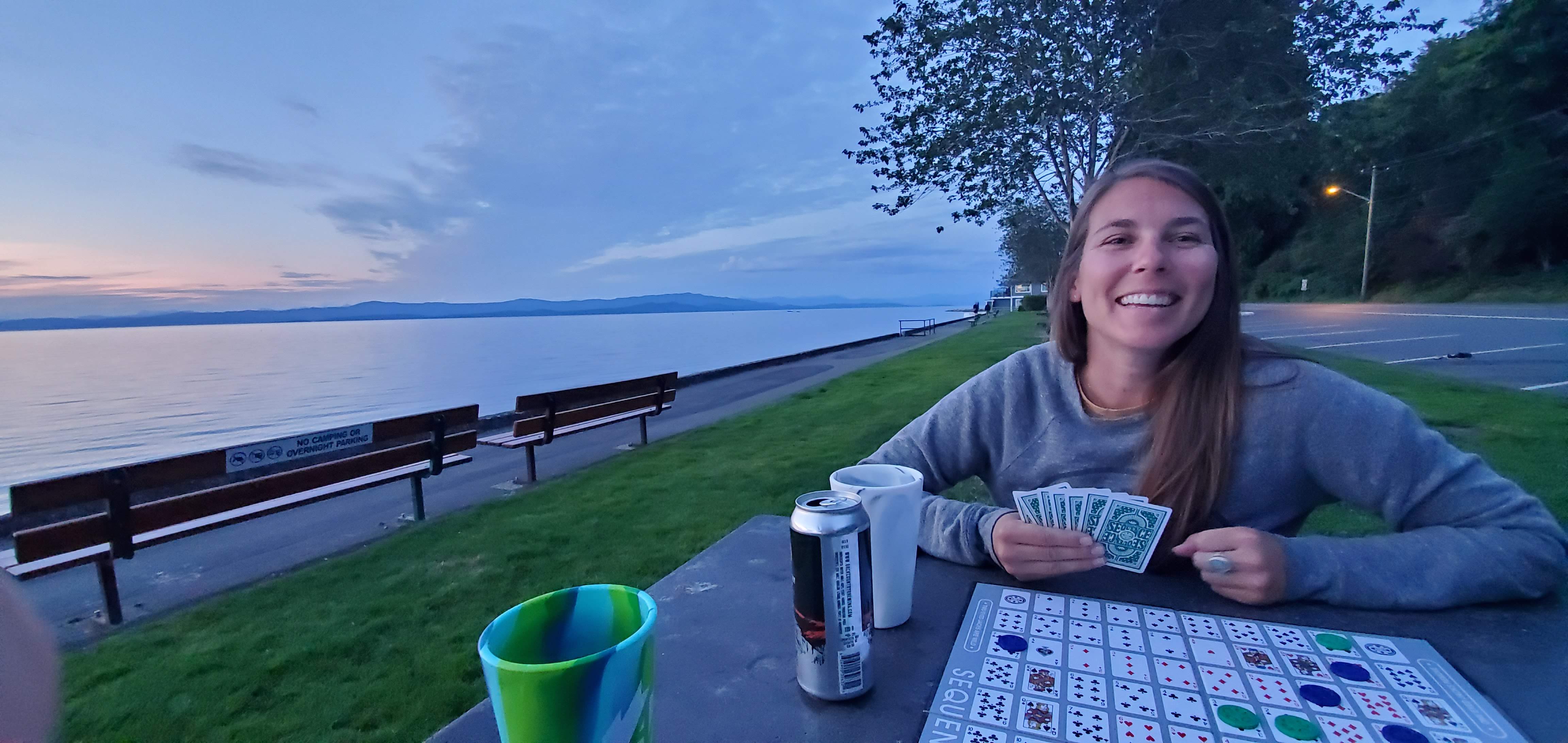 Close by is Cathedral Grove, a forest full of huge old growth Douglas Firs, some being over 800 years old and 300 feet tall!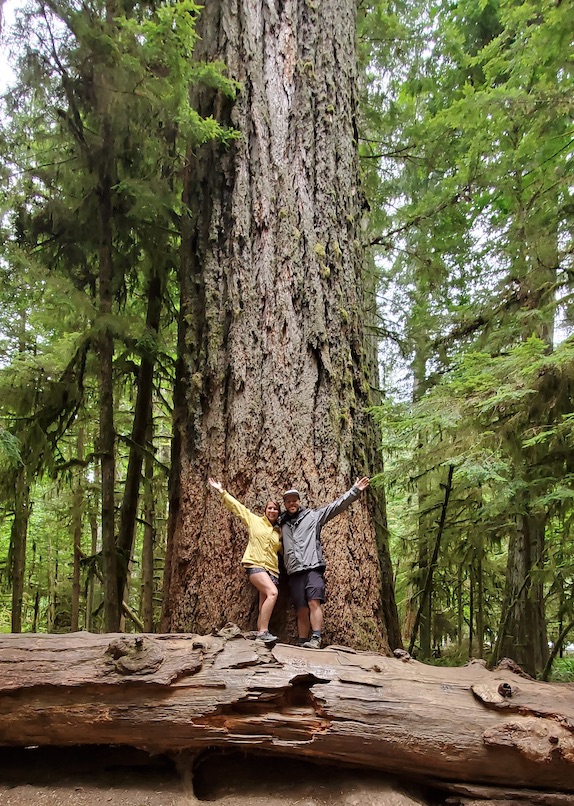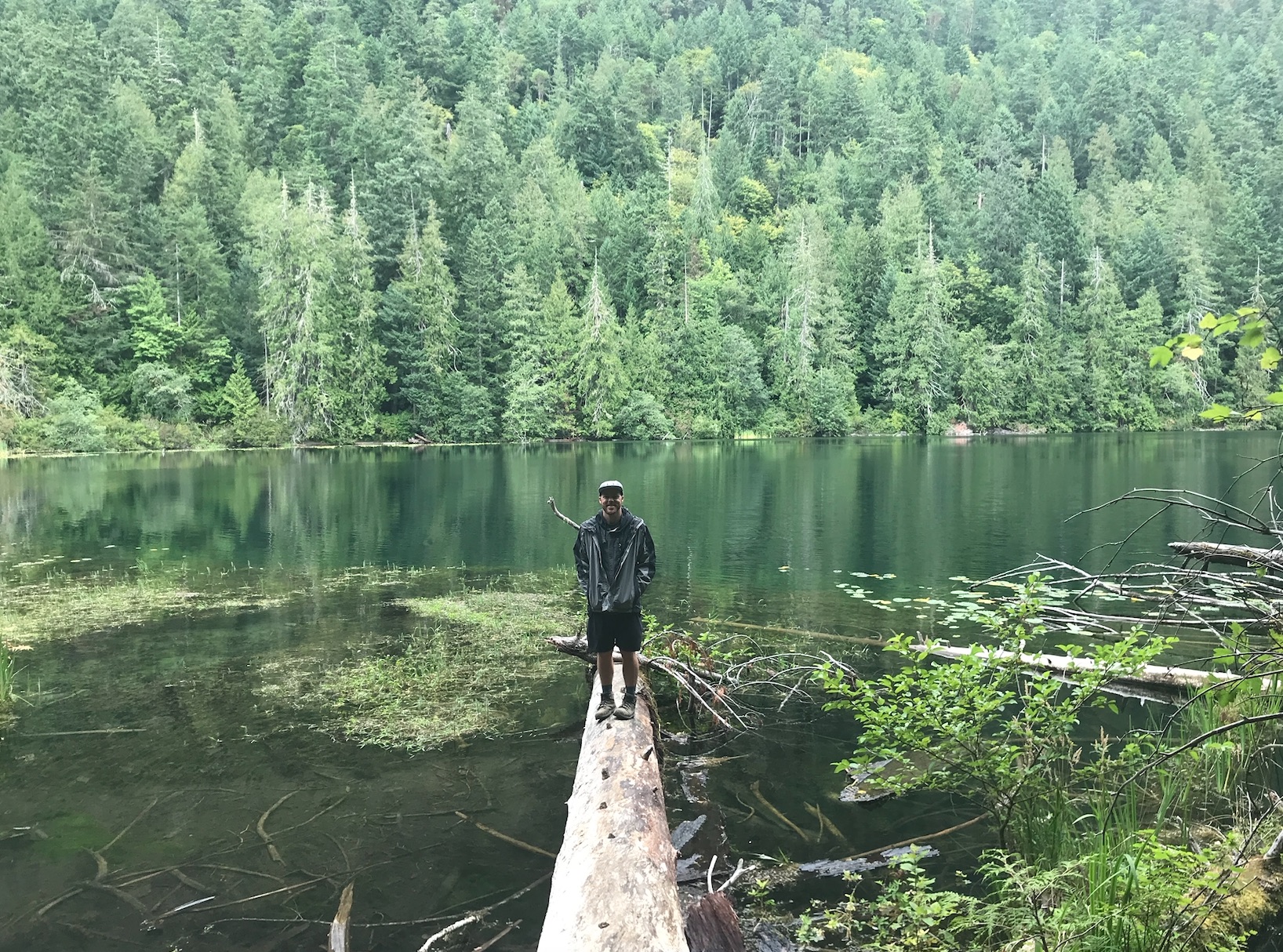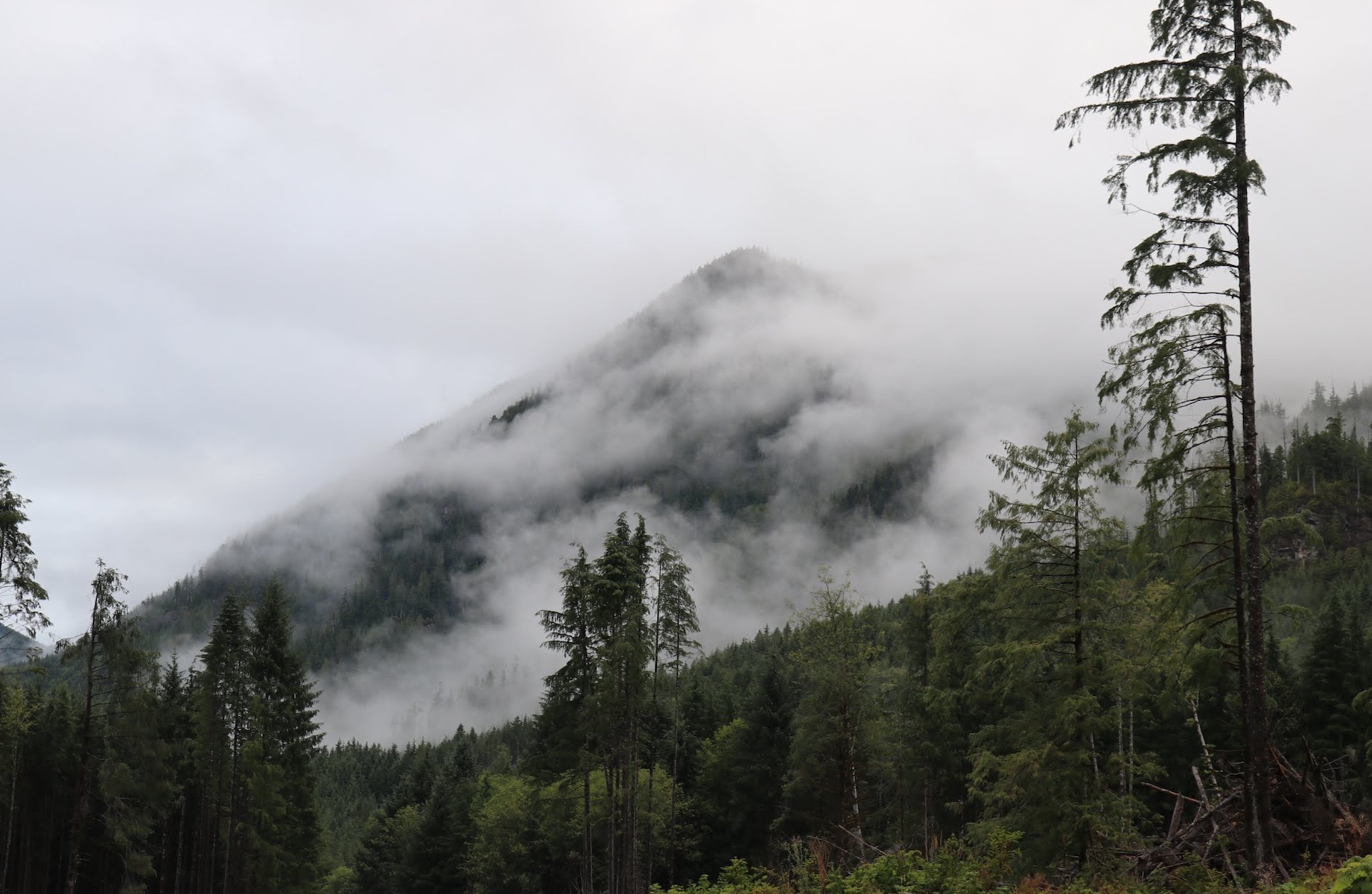 Our next stop was Tofino, a sleepy surfing town. It is on the rainy side of the island but we decided that you can't tell if it's raining if you get in the water! We rented surfboards and wetsuits at Pacific Surf Company, loaded them up in the van and headed to Cox Bay by the Pacific Rim National Park to try catching some waves. Parker was a natural of course. We had so much fun in the water that he immediately started looking up where else we can surf along the rest of our route.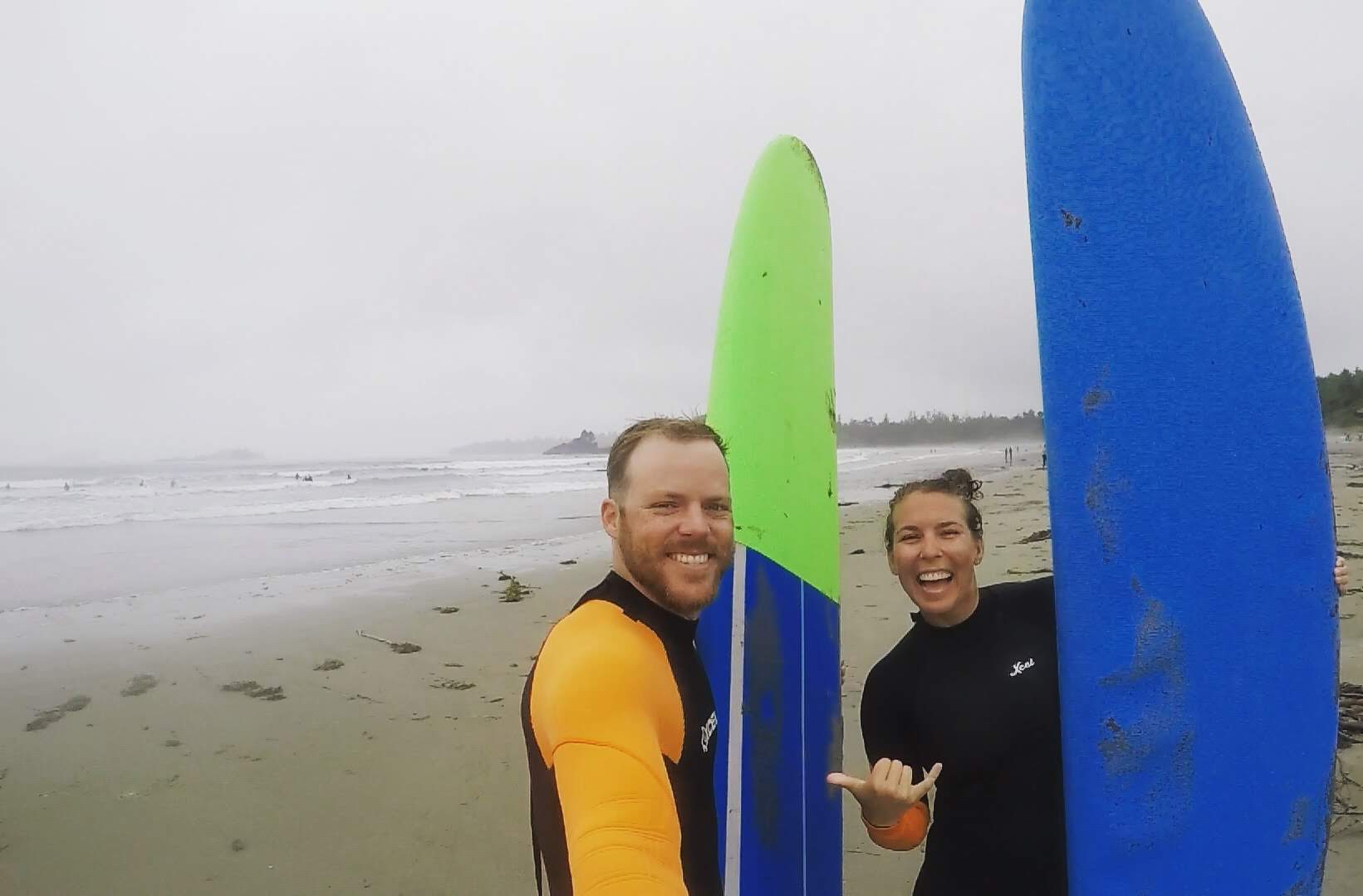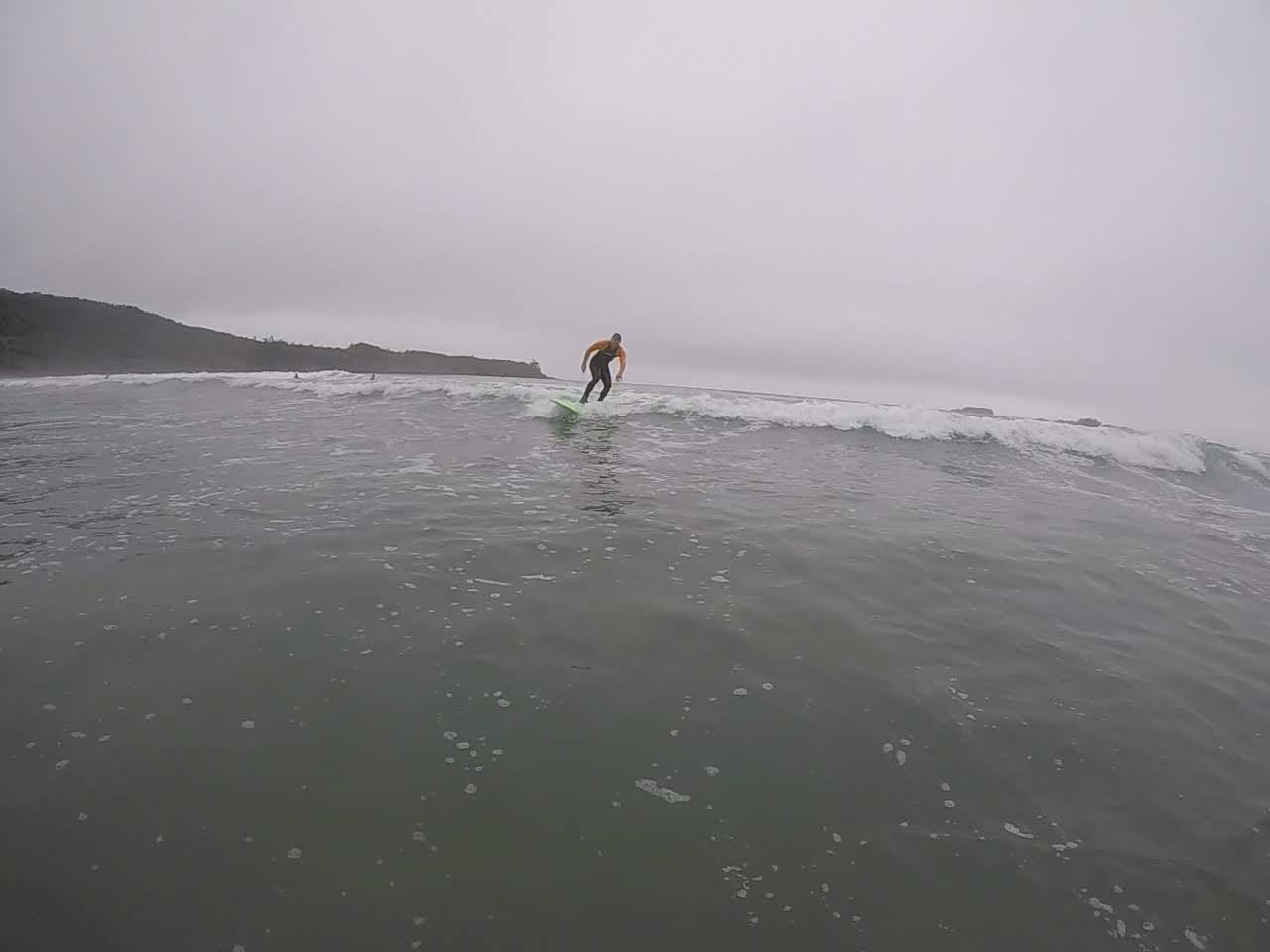 We stopped at Sooke Potholes Provincial Park before catching the ferry back to the United States to try to find a good pothole to jump into and get a good rinse off. After a few minutes of searching around we finally found our pothole. We splashed right in but only lasted a few minutes because of the cold water!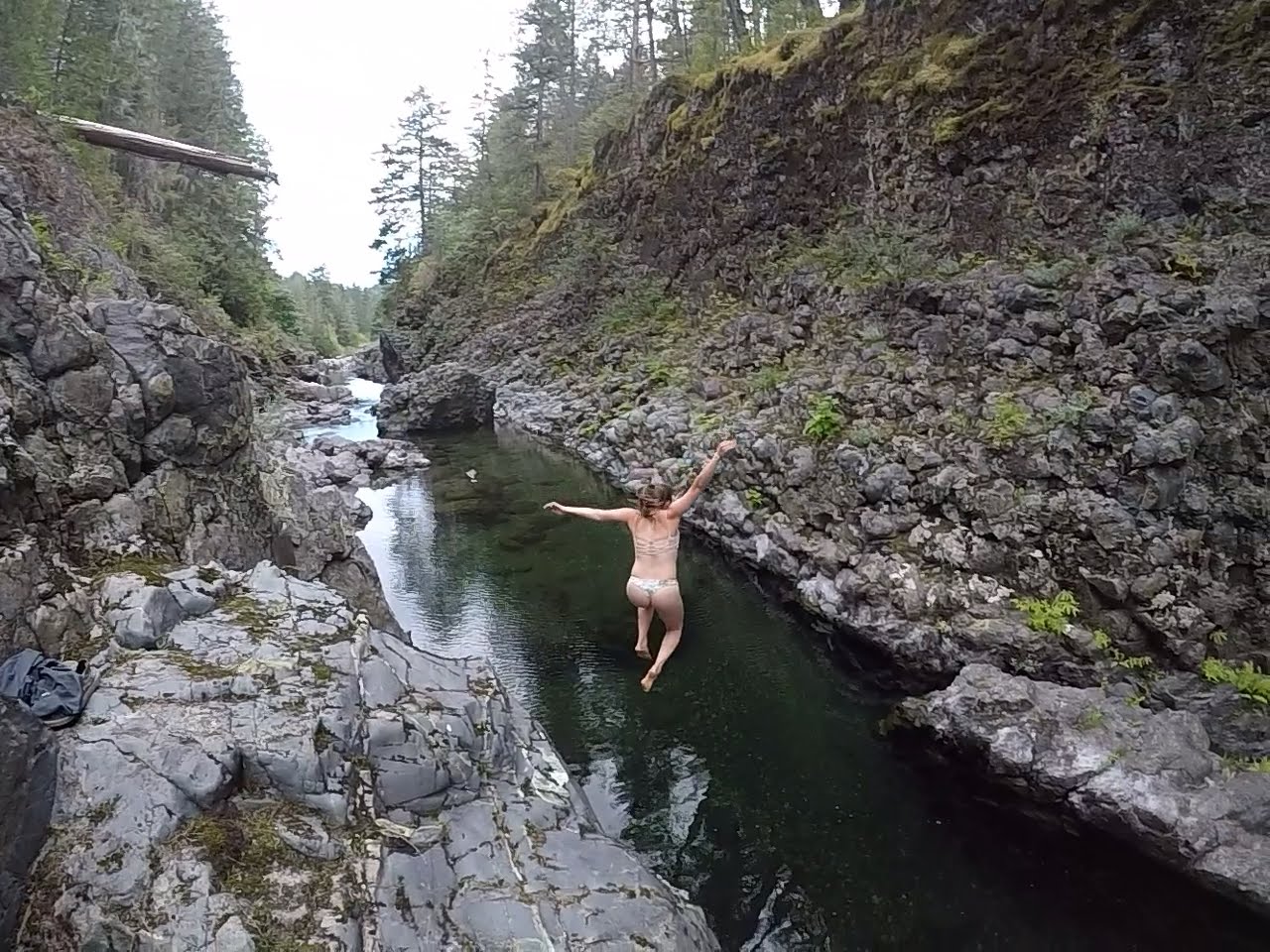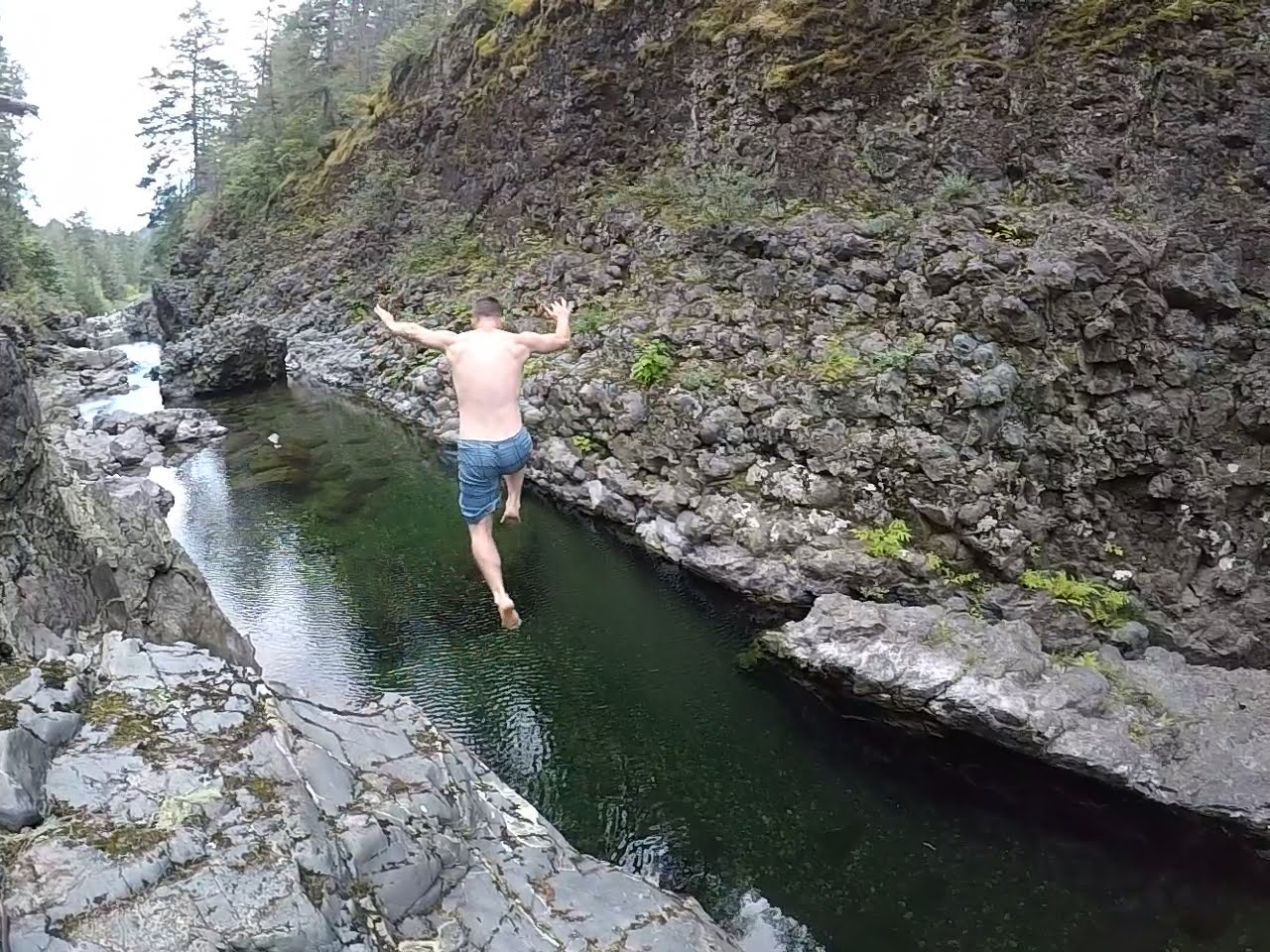 We had one last delicious seafood meal before catching our ferry at Red Fish, Blue Fish. We highly recommend it!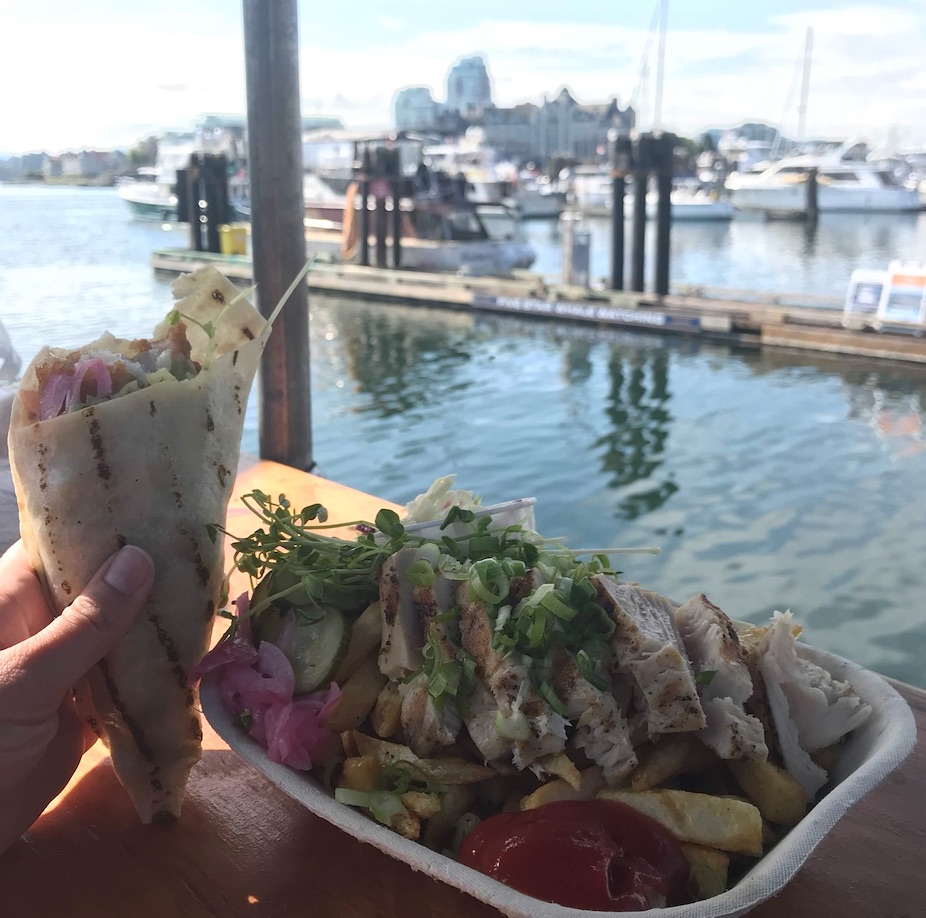 Our ferry to Port Angeles turned out to be a beautiful sunset cruise with views of the alpenglow on Mt. Baker, welcoming us back to the USA.