Whistler is one of our favorite mountains!! It's massive, the vertical rise is so drastic you just feel like you are surrounded by huge mountains. The exchange rate is always a plus and it's a huge international destination so you'll meet people from Australia to South America and everywhere in between.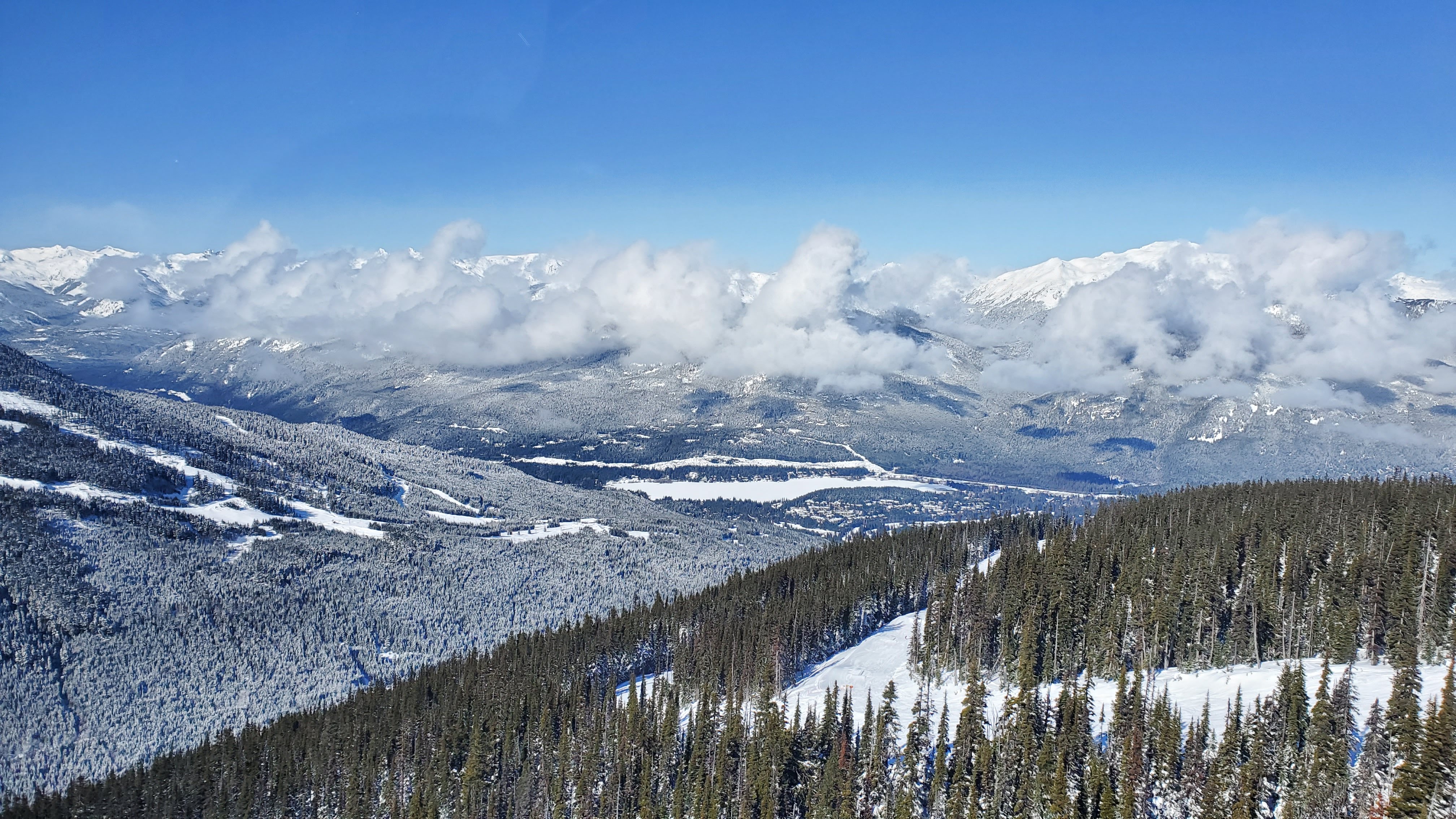 This was our third ski trip to Whistler so we were excited to visit all of our favorite spots!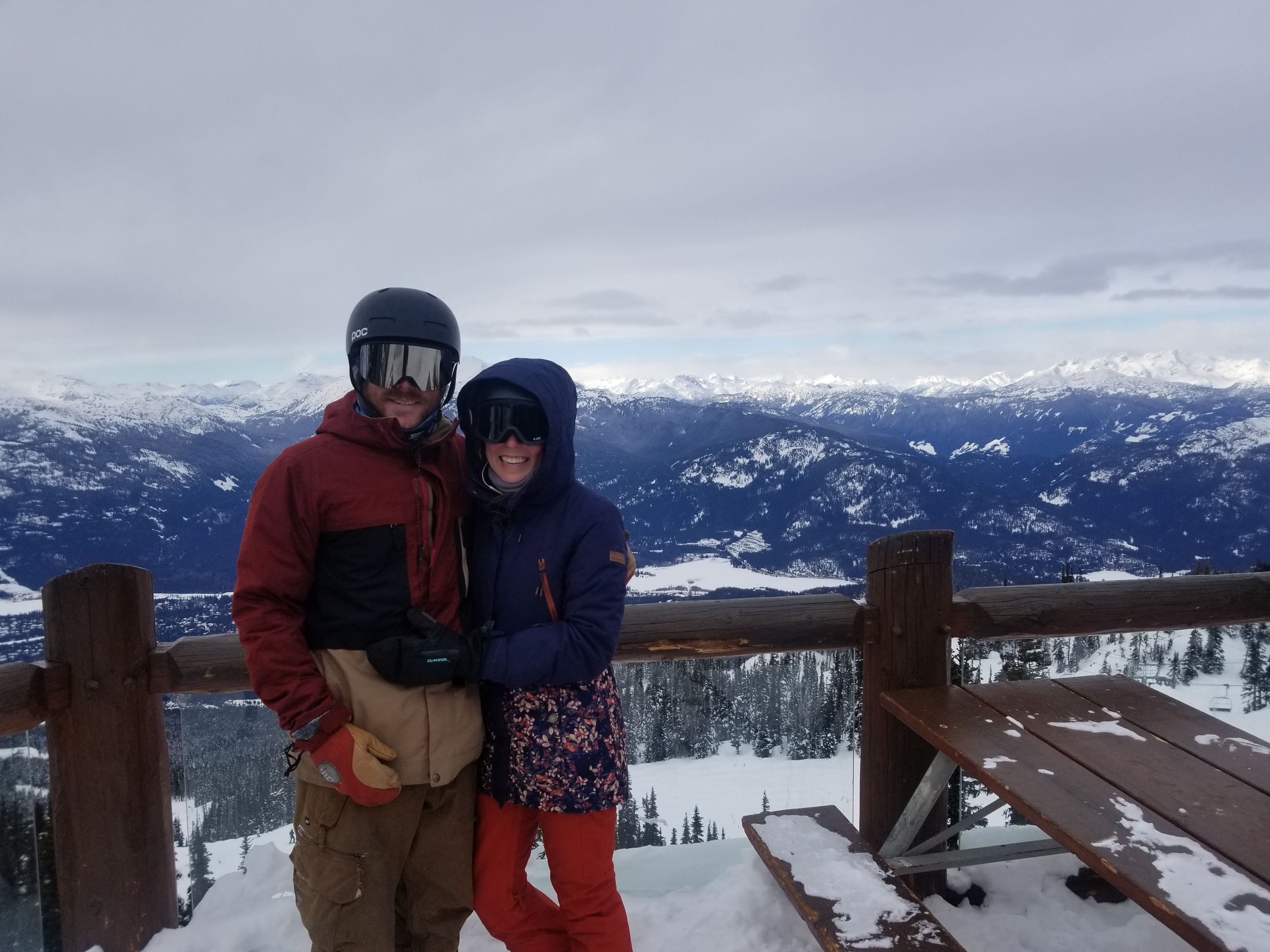 The Mountain We arrived to Whistler just as a big storm was rolling in! We hit the slopes but took frequent breaks because the conditions were pretty gnarly with high winds and low visibility the whole day. Pretty much half of the mountain was closed due to the winds so the terrain was also fairly limited.
We were pumped for our next day on the mountain knowing the alpine was going to be AMAZING as it had stormed all day and they were unable to open the terrain due to the winds. We set out and picked the Whistler side to start on since we had mostly ridden Blackcomb the day before. POWDER DAY FAIL!! It seems like the Blackcomb side is easier to get open first after large storms and the avalanche risk is higher on the Whistler side. So I would definitely recommend starting on the Blackcomb side after a storm! We waited around hoping the alpine would open soon. The alpine still didn't open and the lower lift lines grew longer and longer!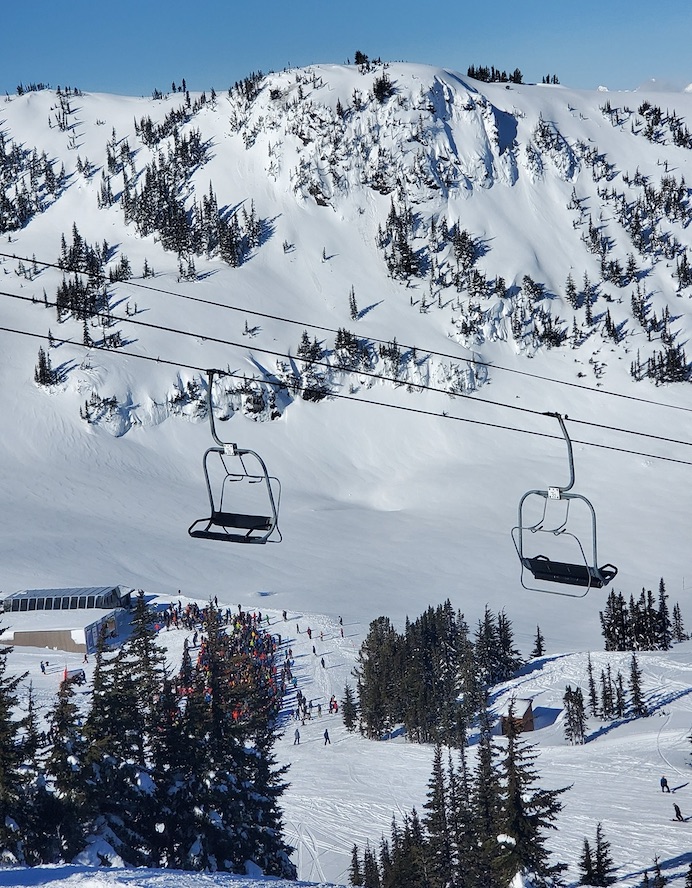 It approached 11am! We finally decided to take the Peak-to-Peak across to the Blackcomb side. Of course we looked at each other and were like the second we do this the Whistler alpine will finally open. And it did. So we took the Peak-to-Peak back but watched the fresh tracks get taken as we tried to make our way over there. We finally decided we were going to have to earn our fresh tracks and headed over to hike to the Flute Bowl.
We had done the Flute Bowl hike our first trip to Whistler and knew it is SO worth it. It's a pretty steady hike and probably takes around 20 minutes. And everyone knew it because people were flocking to the hike. We scoped out where we wanted to drop. There were some huge cornices. We finally settled on climbing over a snow wall to access skiers right into the first bowl. It was everything we could have wanted and we decided to call it a day after that.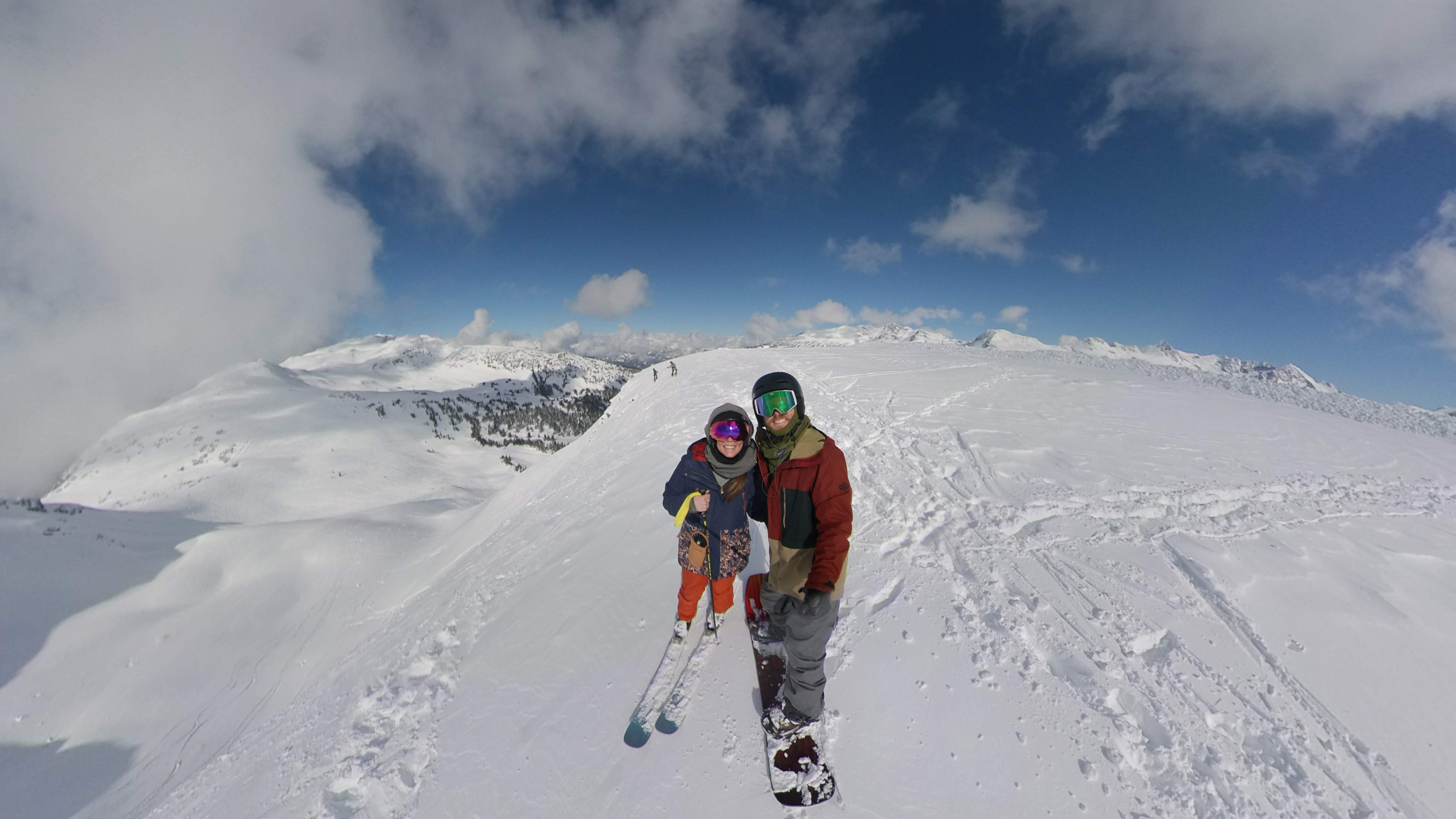 The Peak to Peak Gondola is an experience in itself and should not be missed! We recommend waiting for the glass bottom gondola too if you've never done it before. The gondola connects the Whistler peak to the Blackcomb peak suspending over 1400 ft above the valley floor.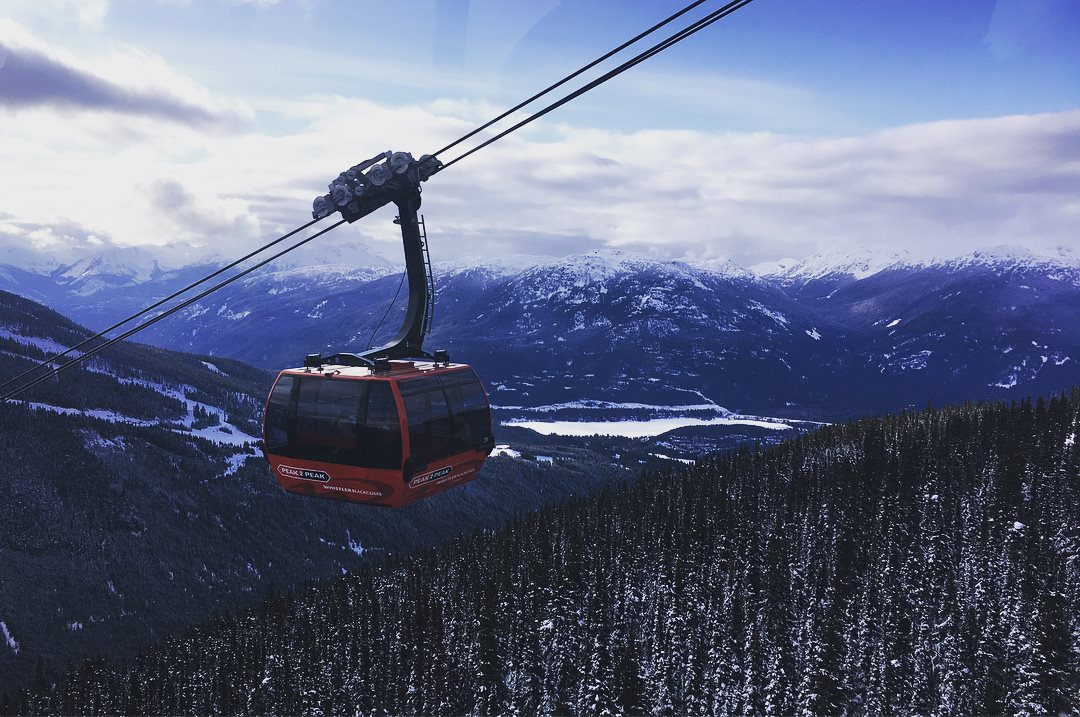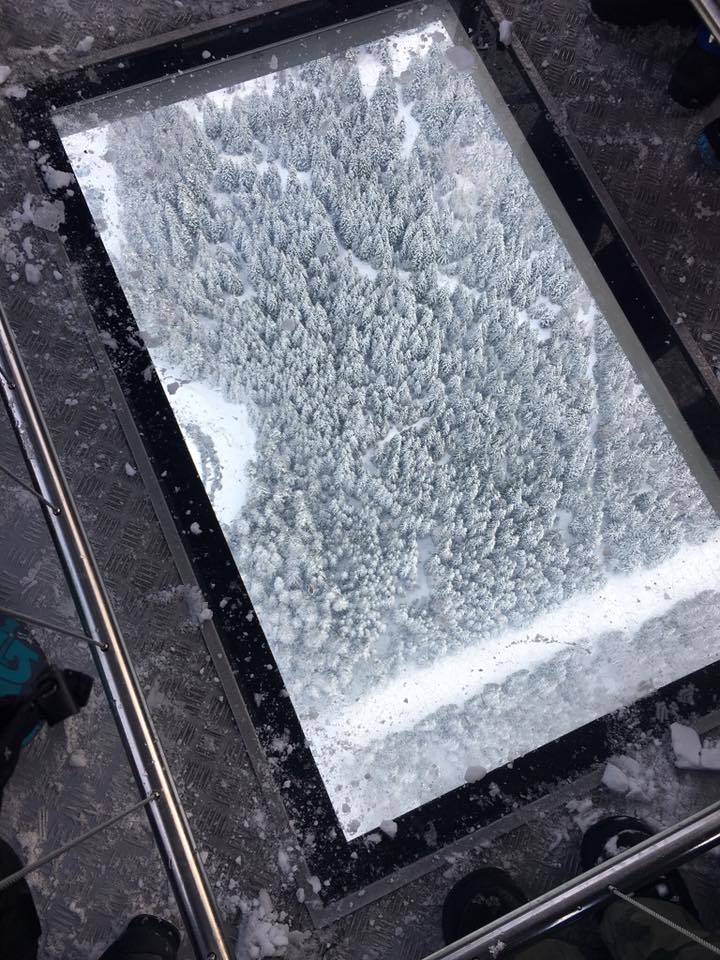 Also obligatory Olympic Ring picture!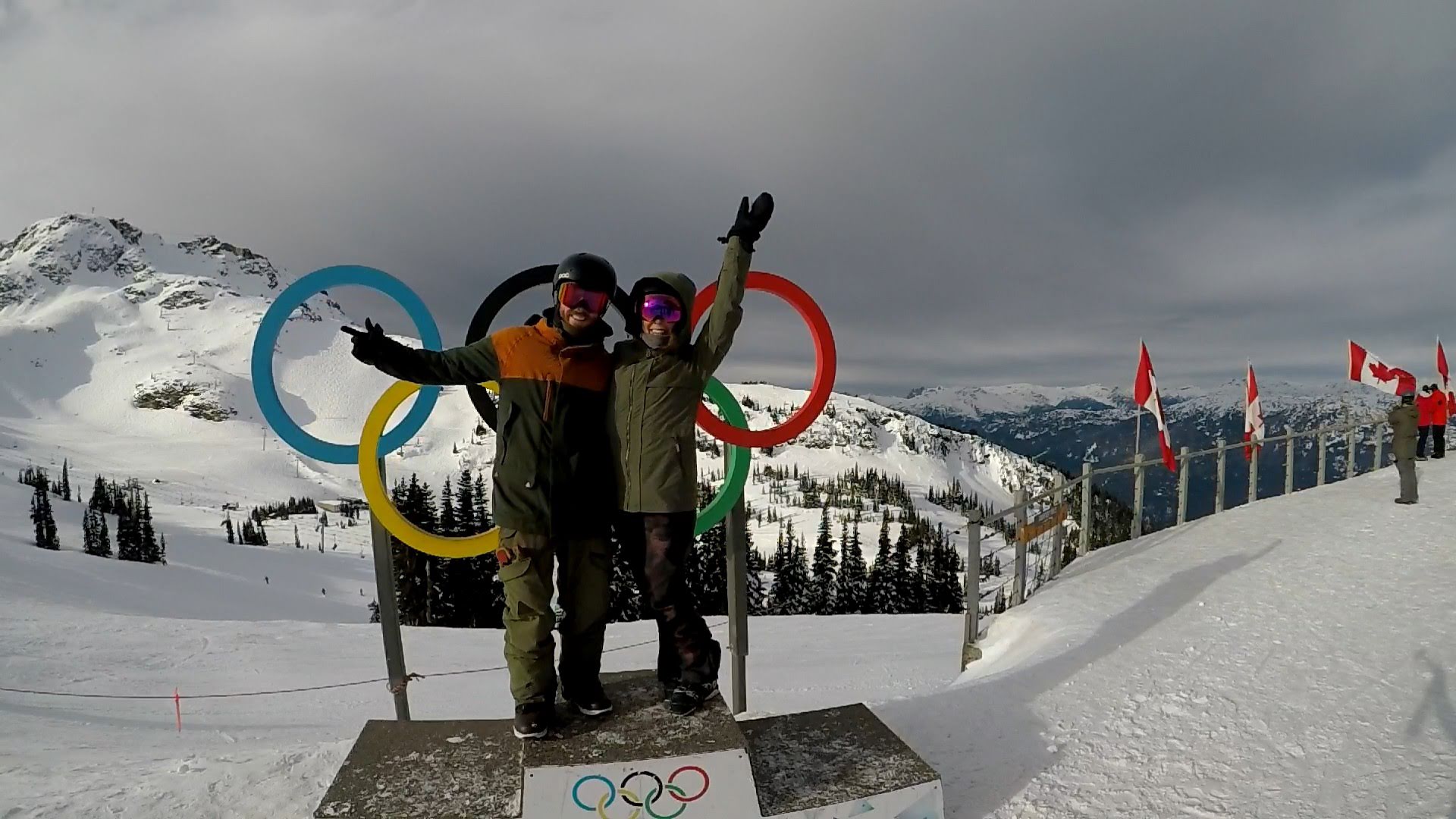 Don't forget the Inukshuks! These stone piles were used to aid in navigation and are also said to mark sacred places.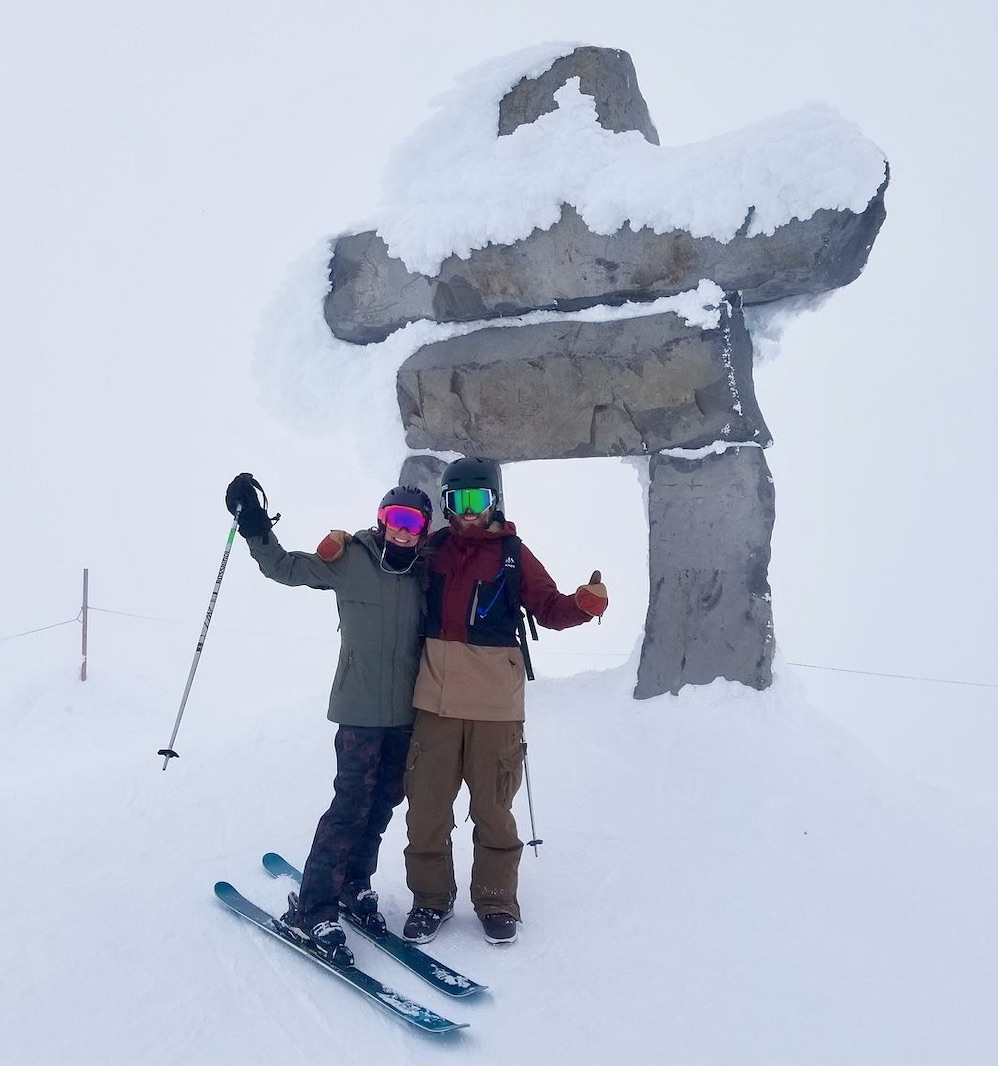 Apres Ski Our favorite way to find our apres ski spot is to use whistlerbites.ca. You can find specials based on the day of the week! Some of our favorites are Dubh Lynn Gate, an Irish pub with a nice patio and cheap drinks, and Garibaldi Lift Co, a fun bar with awesome patio fire pits that seat 6-8 people (they are super popular so if you want a fire pit get there early!), they also have bomb nachos if you have a handful of friends to split it with.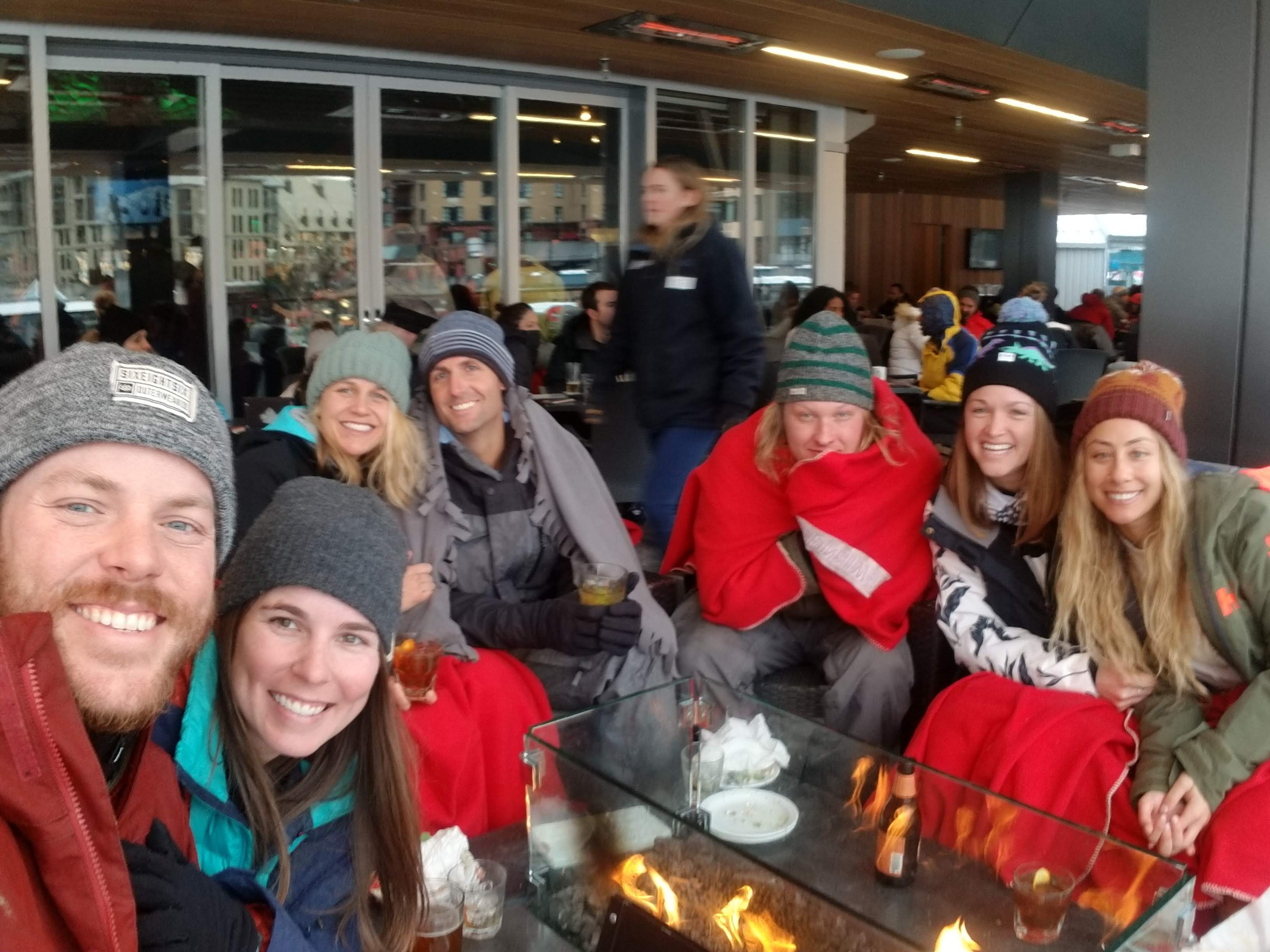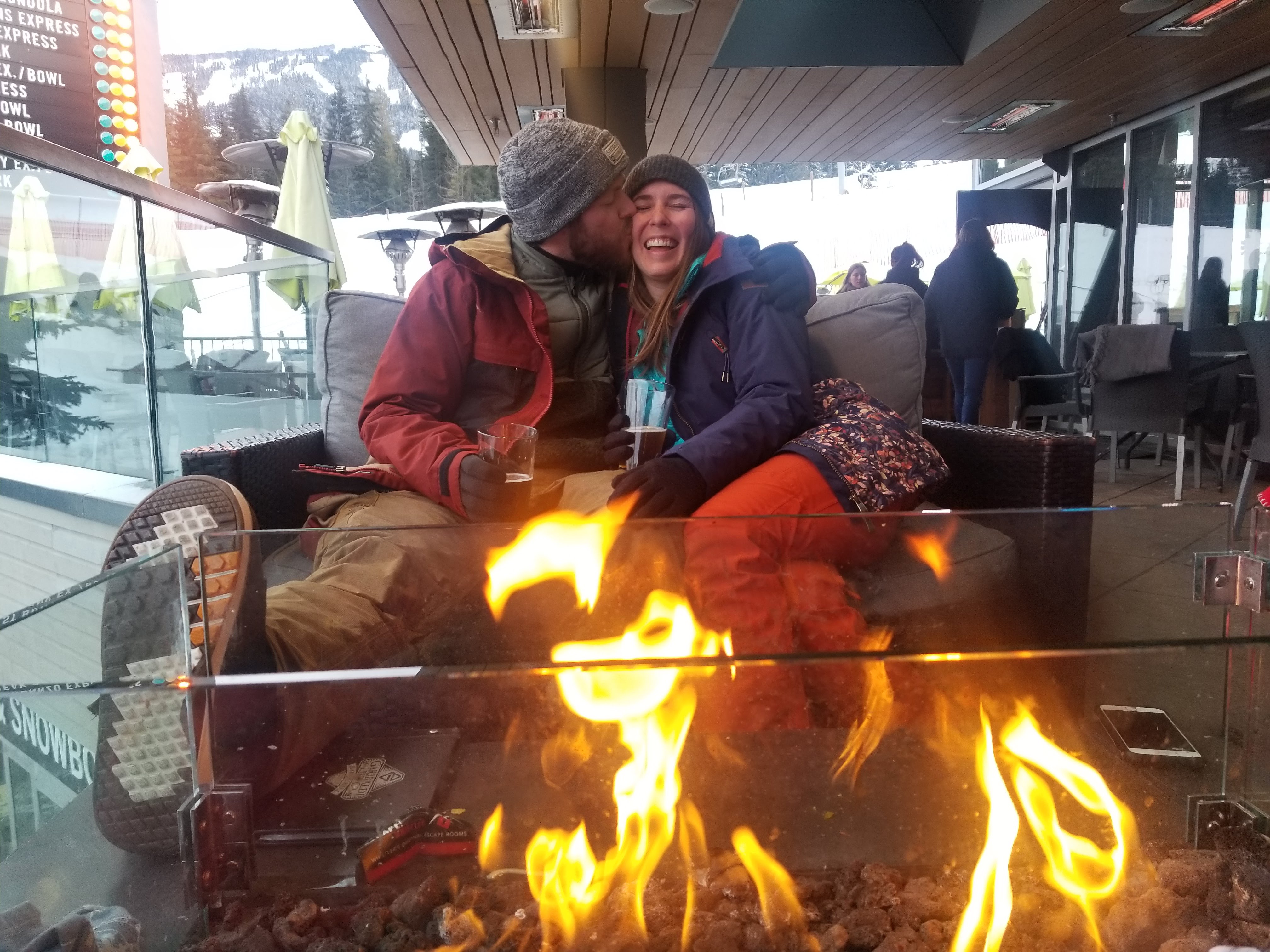 The Umbrella Bar at the top of the Whistler Gondola that is a fun scene and has prime views. If you are ready to head off the mountain we always love visiting Coast Mountain and Whistler Brewing in Function Junction. Also don't forget a breakfast pastry or dessert from Purebread.
Scandinave Spa We splurged on a spa day at Scandinave Spa while in Whistler. We've been trying to think more about our bodies and practice more self care to prevent injuries. Scandinave Spa has traditional Scandinavian baths with hot installations, cold installations, and relaxation areas. The idea is to spend 30 minutes in a hot installation to lower your blood pressure and raise your body temperature, cleansing your body and increasing your blood flow. Then a quick plunge into a cold installation releases endorphins and increases your heart rate. Followed by 30 minutes relaxing to regulate your cardiovascular system. We loved the eucalyptus steam room, wood burning saunas, and hot tubs. And the relaxation areas were the best. My favorite were these outdoor heated hammocks. I literally could have stayed in one for hours. The spa emphasizes disconnecting so it is silent and digital free and you will leave feeling absolutely amazing and so relaxed. Pricing isn't too bad, usually falling between 60-70 USD for the day. Protip: They charge more on Saturdays so try to coordinate around that!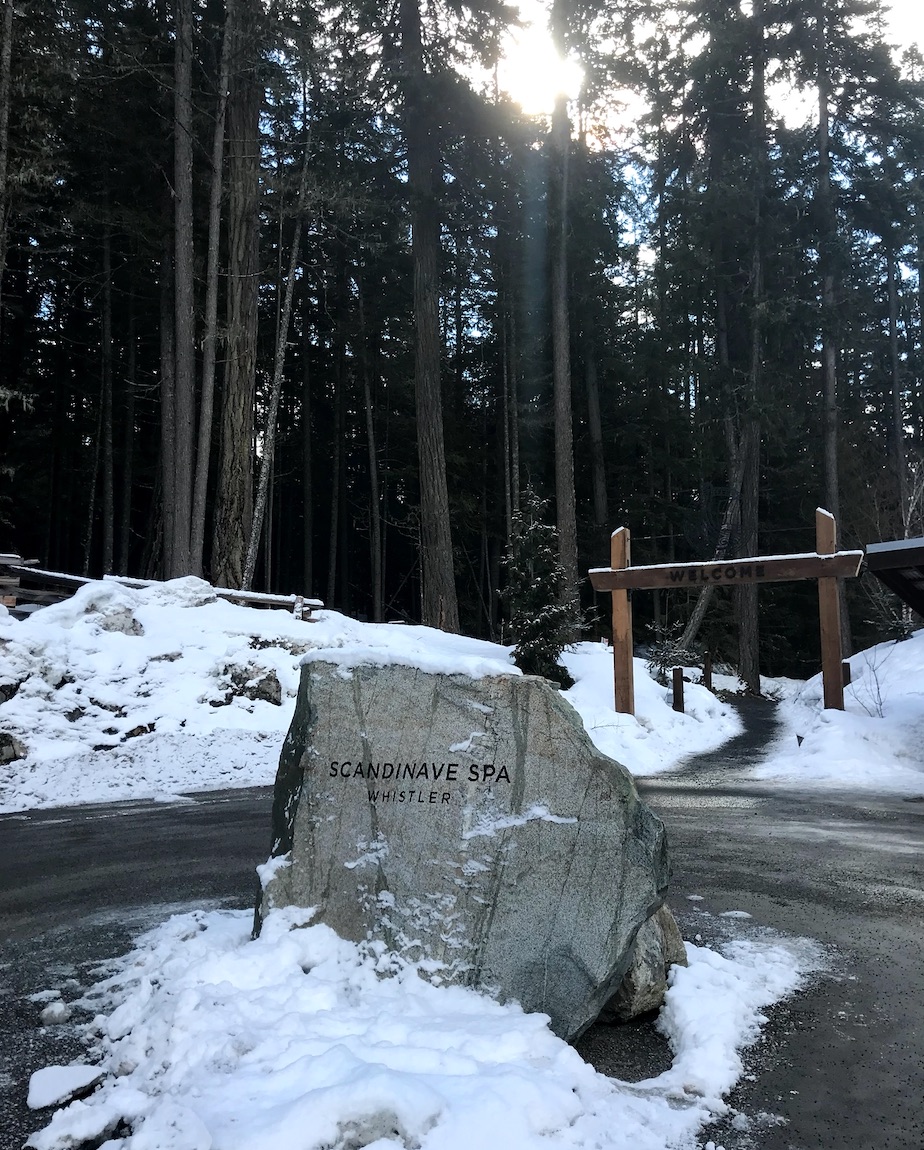 Vanlife Tips Overnight parking can be a little tricky in the Whistler area. We do know of a safe place to camp and will gladly share it if you message us, but in an effort to preserve the spot we have decided not to post it publically on our blog!